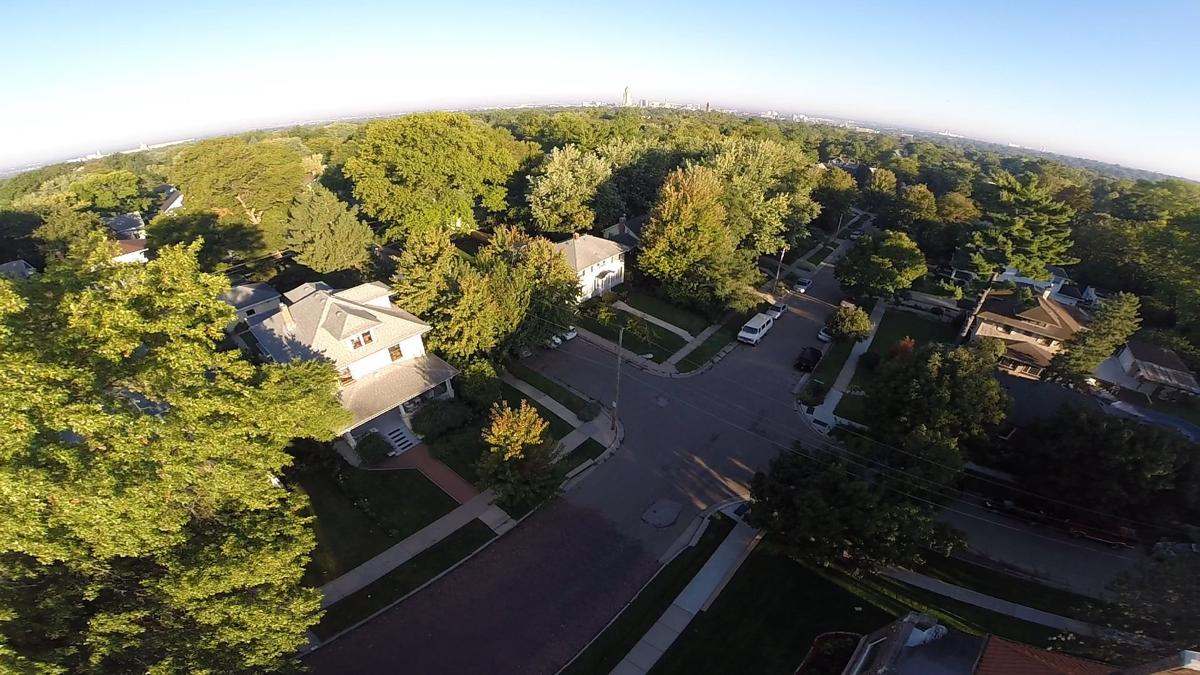 They came up with a simple plan to give voice and power to those living in Lincoln's lowest-income neighborhoods:
Listen to them, and then try to help.
"Our concern was, we needed to have boots on the ground in Lincoln doing intensive relationship building," said Adam Morfeld, executive director of Nebraskans for Civic Reform. "What are the needs? How do we provide skills?"
But now they needed enough money to hire enough people to knock on 10,000 doors a year -- to help the residents of the Clinton, Malone, Everett, Near South and other neighborhoods identify what's working in their areas, what's not working, and ways to make their lives better.
They came up with the cash, too. Morfeld's group partnered with Nebraska Appleseed and the new South of Downtown Community Development Organization to launch a coalition called Collective Impact Lincoln, which was recently awarded a $1.175 million grant from the Woods Charitable Fund.
That's enough to hire three door-knocking community organizers, a program manager who will also host leadership training for neighborhood residents, and a policy analyst to help residents find solutions to their problems.
"We sometimes lose grasp of what's happening on the ground," said Shawn Ryba, director of the South of Downtown Organization. "Now we'll actually be getting an accurate pulse, having conversations with people every day who are living in these neighborhoods. Why are folks not reaching their highest potential?"
This was the first large and long-term grant given by Woods, which typically awards between $5,000 and $50,000 during its twice-yearly grant cycles.
The board wanted to see what groups in Lincoln would propose if they could spend up to $500,000 a year for five years, said president Tom Woods.
"That was our level of commitment, to say if we really want to get behind something, we need to step up in terms of dollars and time," he said.
They named it the Breakthrough Initiative Grant, and they asked for ideas last fall. About 30 organizations responded, and Woods invited 15 of those to submit proposals. Those were narrowed to six, then to three, and Woods named Collective Impact Lincoln the winner.
The money will allow each of the groups in Collective Impact Lincoln to hire a community organizer with a fairly straightforward job description: Get out there and talk to people.
The South of Downtown organizer will focus on the Near South and Everett neighborhoods. Nebraskans for Civic Reform's hire will work north of downtown. Nebraska Appleseed's will fill in some of the blanks.
The 10,000 doors a year isn't a symbolic number. Morfeld, a state senator with experience going door-to-door, did the math, and he deemed it possible over the grant's three-year span.
But they won't just hand out fliers. They'll try to have meaningful talks with residents about what it means to live where they live.
"This is deep canvassing," Morfeld said. "Really having a conversation."
Nebraskans for Civic Reform will hire a program manager to coordinate the organizers and the effort and provide a series of leadership training sessions for residents in the neighborhoods, said deputy executive director Amanda Barker.
That person will help residents identify what's strong in their neighborhoods and what's needed, she said, and help them develop ideas for making them better.
Finally, Nebraska Appleseed will hire a policy analyst, likely an attorney, to take what organizers are hearing and help turn that into real change, said James Goddard, an Appleseed program director.
The three groups hope to have their new staffers hired by July and listening to residents by August or September.
"I believe we'll start seeing trends and patterns," Ryba said. For example, he's been talking to people in Everett and the Near South, and has been surprised by the number of people who simply want brighter street lights and less littering.
But overall, the nonprofits are reluctant to predict what organizers will hear when they start knocking on doors. They want residents to determine what's important.
"We don't want to tell people what we think they need," Goddard said.