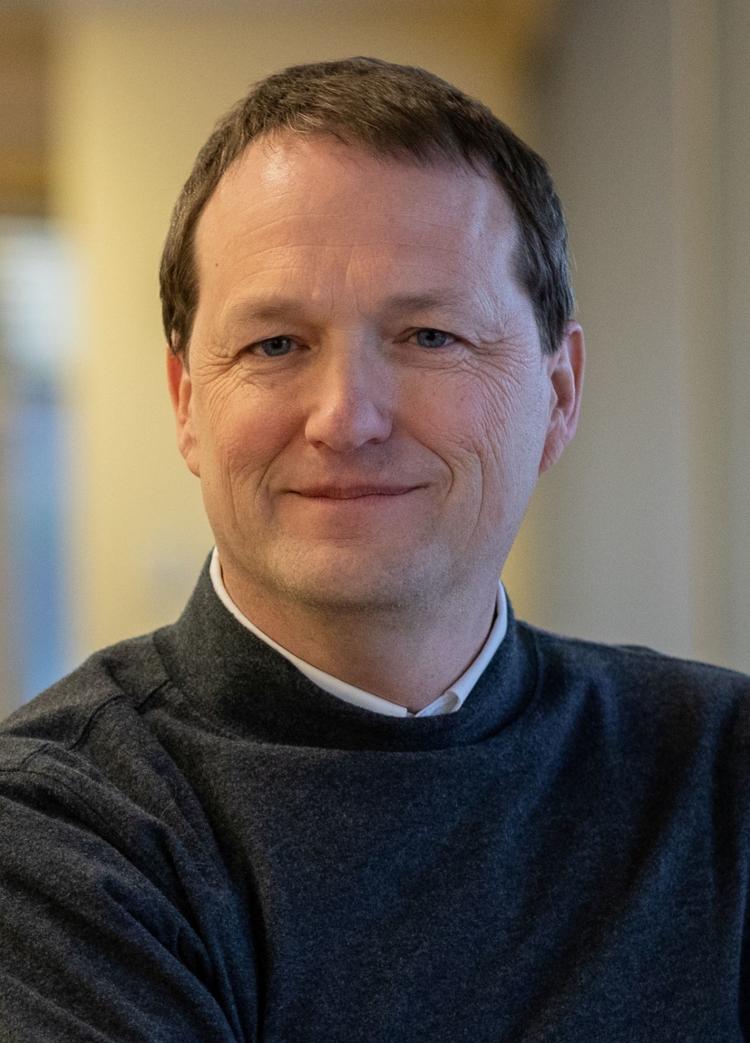 Jeff Kirkpatrick's busy campaign schedule means he's missing one of his favorite winter pastimes, poring over the seed catalogs, feasting on the pictures of beautiful vegetables and flowers that will grace his garden this year.
Kirkpatrick is into color. But his exciting experiments last summer with a purple striped eggplant and a red Brussels sprout got started late and were not anything like the pictures. 
"I am a country kid," said Kirkpatrick, the middle child of five who grew up on a ranch on the banks of the Niobrara River in the Sandhills, where his evening chores were feeding the chickens, gathering the eggs, milking and pitching hay to the cows.
Kirkpatrick started every school day with the pledge of allegiance, usually prior to heading inside. And he diagrammed sentences on a chalkboard in the one-room school, where he was one of 13 children, kindergarten though eighth grade, when he started.
It was an ideal way to get a grade school education, he said. Though no one is pushing you, you can listen to the teacher conduct an English class for the older kids. So you got a head start.
And it's pretty easy to be No. 1 in your class when there are two students, he jokes.
There were just five children in the school when he left and the school eventually closed, merging with a neighboring district. 
You have free articles remaining.
The ranch where he was raised is now part of the Nature Conservancy's Niobrara Valley Preserve and home to two bison herds. His parents traded land with the conservancy and resettled on a ranch north of O'Neill.
At Kearney State, Kirkpatrick was a track team walk-on but lettered four years. He said he was a slow sprinter "so I did the 400 indoor and the 400 meter hurdles." He also wrote a column for the college newspaper and was president of the Young Democrats.
Kirkpatrick first got involved in politics by making phone calls for Bob Kerrey when he ran successfully for governor in 1982.
But he was raised in a family where the adults were interested and involved in politics.
He remembers playing on the floor with his toy car in front of a TV set on election night in 1968 -- when Republican Richard Nixon beat Democrat Hubert Humphrey -- and his dad yelling at him because he couldn't hear the TV.
His father served on the local school board and then on the Educational Service Unit board. A great granddad was elected to the state Supreme Court but voters, in the same election, didn't enlarge the court so he couldn't serve. 
After college Kirkpatrick had several small-town teaching and coaching jobs, including second- through eighth-grade math and science at a three-teacher school in Wood Lake.
Teaching and coaching is an opportunity to learn about leadership and how to motivate students, he said. Every student is different and they learn differently and are motivated differently, he said. 
Kirkpatrick later worked for Nebraska Farmers Union, earned a law degree at the University of Nebraska-Lincoln and was in private practice before joining the city Law Department in 2010. Mayor Chris Beutler appointed him to the top spot as city attorney in 2014.  
Kirkpatrick has long dreamed of running for mayor. One of the reasons he began working as an attorney for the city was to get the background and experience "so I would be more qualified to be mayor."