When it was her turn, and she took the final few steps to the summit, Anne Koehler cried.
Here she was, standing in the snow at the top of Africa's highest mountain, her tears flowing but a smile growing and her fist raised in triumph and her husband in her heart.
Here she was, in the clouds.
Just a few years ago, the 65-year-old mother of five likely wouldn't have been able to find Mount Kilimanjaro on a map. But her life had changed in those years.
She'd experienced loss. The emptying of her nest. The slow-motion tragedy of her husband's death.
She'd also found a purpose, a path that would carry her and her grief nearly 20,000 feet above sea level — an eight-day expedition that had started more than a year ago, and had turned her into someone she didn't know she could be.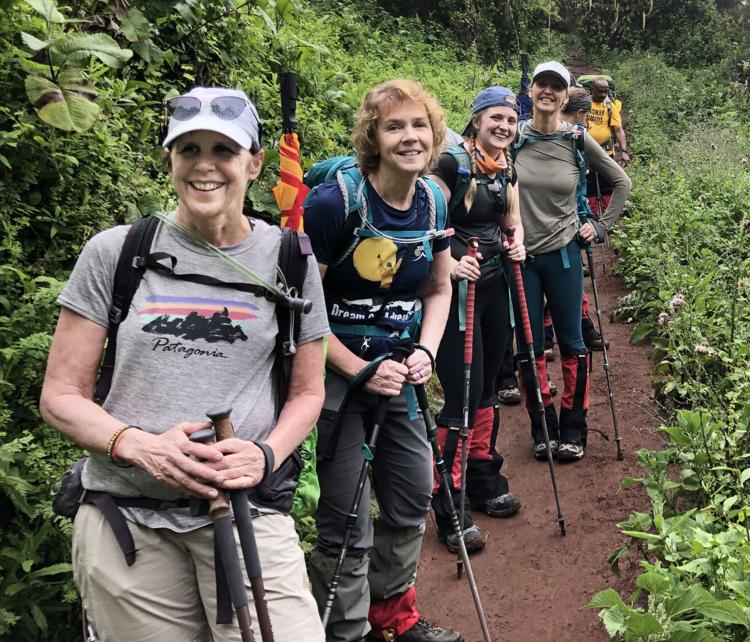 A woman who could conquer a mountain.
No matter how intimidating the mountain appeared in late January, when she first saw it on the Tanzanian horizon.
"I was like, I can do this. This is a ton of hard work but the hard didn't bother me," she said. "I've been through hard. Losing the love of my life, that was the hardest thing. And nothing compares."
Hannah Koehler heard stories about her mother touring Europe and skiing the Alps as a young woman, before she was married and before she was a mother.
Anne Koehler gave that up to home-school five girls, the youngest said.
"I don't want to say homebody, but she was home with us a lot. She put so much of herself in raising the five of us and supporting our dad."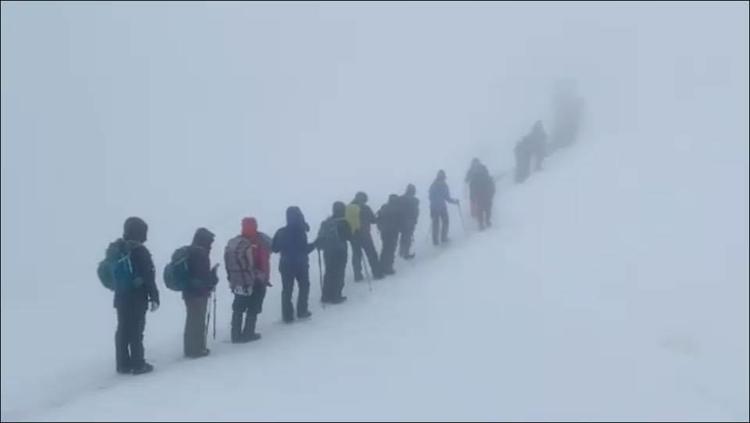 Even as her own kids were leaving their home, Koehler began sponsoring students in Rwanda, her $39 a month paying for their tuition, uniforms and supplies.
"You follow the child through high school," she said. "Some kids are walking around not being educated."
She'd heard of Africa New Life at a women's conference, and traveled to Africa in June 2015. She's returned twice.
"I just fell in love with the country," she said. "The people we met."
She was happy, sponsoring two students, and later five.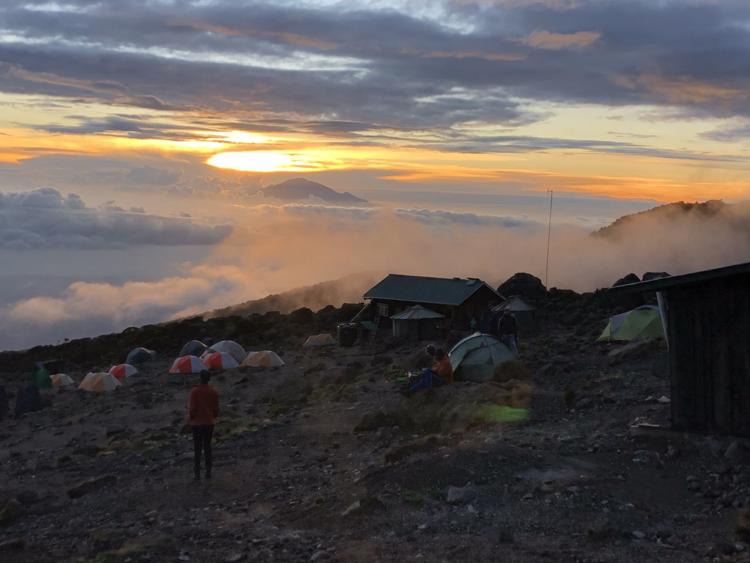 But on Nov. 10, 2015, her husband of nearly 30 years was returning home from a meeting when he met a truck traveling the wrong direction near Nebraska City.
"Paul didn't see the truck," she said. "And with that, my life definitely was turned upside-down."
He was taken to Creighton Medical Center first, then Madonna Rehabilitation Hospital, then home, then the Ambassador, battling pneumonia again and again. For 15 months, she became a full-time caregiver, trying to help her husband.
He was in a wheelchair. He knew his family. "He was trying to get there," she said. "But brain injuries are tricky. Sometimes he would be there and sometimes he wasn't."
She'd stepped away from her job at City Impact, where she served as a reading program liaison between school staff and volunteers at Elliott and McPhee elementary schools.
That was a hard time for her. Harder still after her husband died on Valentine's Day 2017.
She'd had a full house. Five daughters and a husband. Now she was living in a void.
"She was having trouble, I think, adjusting to see what life without him would be like," her daughter said.
She thought about grief. She talked about grief. She decided to lean into her loss, but to also allow herself time to process it.
"I heard from someone that grief affects every part of your life. As time goes on you bring grief forward with you, but it's less intense. It will always be with you, it's part of your story now."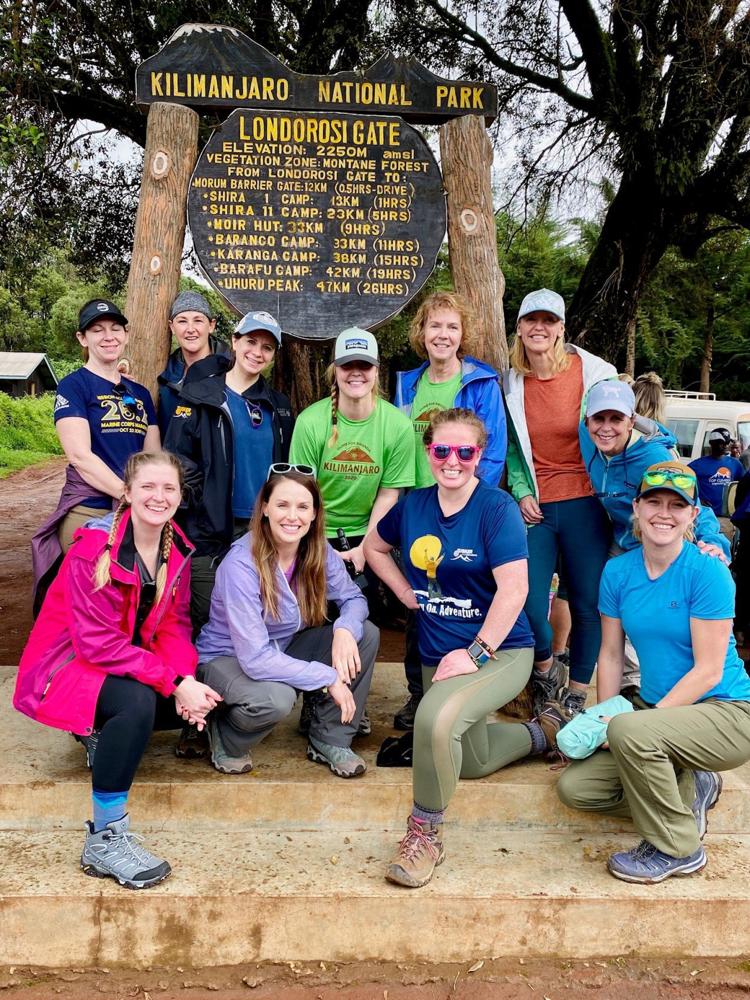 At the time, she didn't know her story would lead her to the top of a mountain. But in 2018, she was back in Rwanda, visiting students and other sponsors. She heard about a group of women who'd climbed Kilimanjaro the year before, raising money for a hospital.
And she learned about an upcoming climb to raise money for the school lunch program.
She knew it was an important cause. "Some of the kids will go without food during the weekends," she said. "If you don't have food you're not going to learn as well."
But even with other potential climbers encouraging her to join, Koehler had doubts.
"I thought, 'Wow, I was 64. I'm going to be 65. I'm not sure I can do that,'" she said. "'I'm not sure if I have the stamina and ability to do that.'"
Kilimanjaro isn't a technical climb. But it's a difficult, steep hike, and only about 6 out of 10 summit attempts are successful, the altitude's thin air turning trekkers back.
Koehler prayed about it. "And something in my gut said that this was something I was meant to do."
She committed in January 2019, a year before the climb. She continued her yoga, changed her diet, joined a gym.
"She was training really hard," her daughter said. "Whenever I called her, she was either going to the gym, or literally in a workout, or it was just after."
Koehler climbed what she could, starting with the hill behind Lincoln Southeast High School, and the stairs — not the escalator — at Scheels. Then she tapped her brothers in Colorado, Montana and New Hampshire.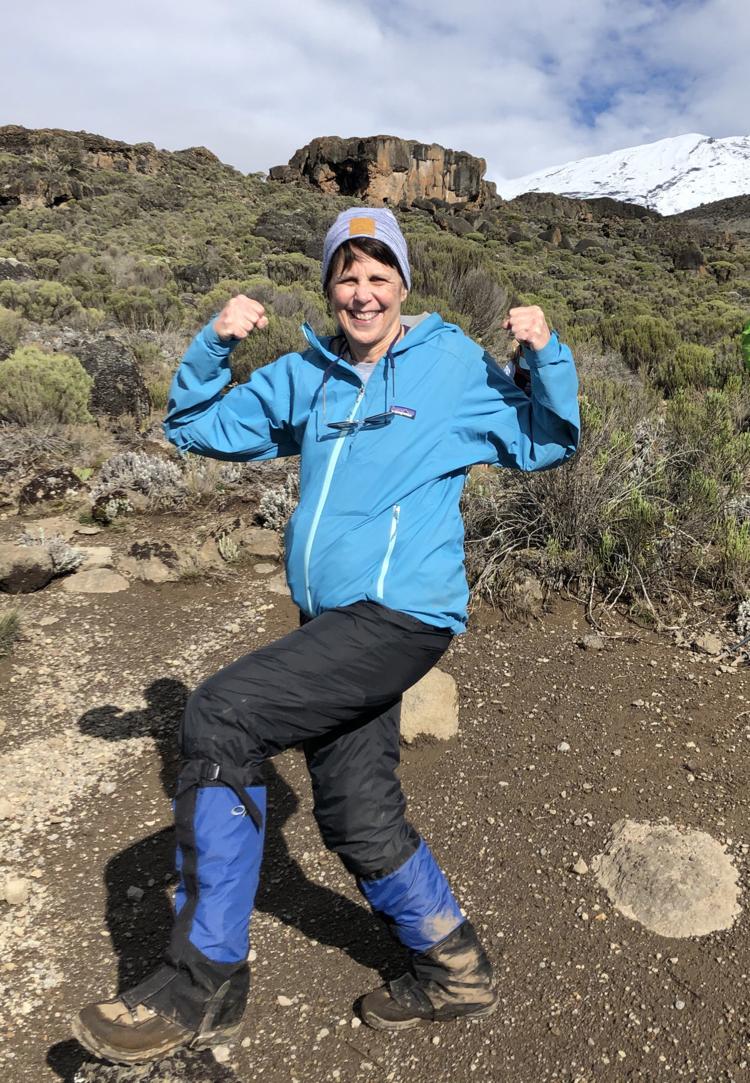 "I visited all three of them and I went on hikes and I climbed with them. They were great supporters of me. The best way to start training for something like that is to actually climb."
She hiked midway up Mount Rainier in Washington, and the summer before their big trip, she joined other members of the 2020 Kilimanjaro team to bag Colorado's highest mountain, 14,400-foot Mount Elbert.
Paul talked to her at the top, she said.
"I could hear my husband say, 'Baby, you did it. Keep moving. You're going to do this.' It was the affirmation for me in my life to keep moving."
Off in the distance, the mountain was imposing when Koehler landed in Tanzania in late January.
"It was unbelievable," she said. "I thought: 'We're going to hike up that thing?' It was like, 'Oh, my gosh.'"
She joined 10 other women from all over the country, ranging in age from their 20s through their 60s, with little in common at first except for their connection to Africa New Life.
They had introduced themselves on Facebook, and some had met on the Colorado climb.
"We didn't necessarily know each other before the trip," said Judy Steadman of Pennsylvania. "But it's like we're sisters now, and that happened really quickly."
They never needed a peacekeeper, but Koehler helped keep the group together, Steadman said.
"She definitely was the mother figure. She cares for everyone. With her wisdom and years, she could say something, and make everybody see what it's really about."
The oldest climber was physically inspiring, too. A couple of other women suffered altitude sickness, but Koehler never even got a headache.
"In a lot of ways, she rocked it like the youngest one."
They walked for six days, hiking from camp to camp to camp, porters taking care of the gear, guides taking care of the climbers.
Koehler felt strong, grateful for the work she'd done — the hiking, cardio, weights, yoga —  the year before.
"I was really thankful I stayed healthy. Being thankful, that carries you a long way."
They woke in the dark Feb. 6, and were on the trail by 4 a.m. for the nine-hour push to the summit.
They'd made it this far together, so they gathered just below the top.
"We all decided to reach it at the same time," Koehler said. "And we gave a big shout out."
A friend was keeping Koehler's Facebook page updated, and it filled with likes and praise when news of the group reaching the summit reached Lincoln.
Her daughters were proud, but not necessarily surprised, that their mother had made it, Hannah Koehler said.
"She's always been really strong and really capable of anything. She's 65, and I don't know anybody else's mom who can do that."
They stayed at the summit for about 20 minutes, taking turns posing for photos with the sign, and began their two-day walk to the bottom.
The guides hosted an awards ceremony, presenting certificates to the group before it left. They'd said they were going to start with the youngest climbers.
"But they called out Anne's name first," Steadman said. "She's really the youngest at heart."
The climbers had grown close, already planning a reunion this summer on the Oregon coast and talking about a rim-to-rim hike of the Grand Canyon.
Koehler was back in Lincoln a few days later, the same woman, but changed. The entire experience — the training and the trip — had pushed her in new ways, she said, and showed her how strong she could be.
She'll carry that into the next chapter of her life. "And this next chapter is pretty wide-open. I don't have any expectations of it, but I'm expectant. I'm pretty excited for what happens next."
Get local news delivered to your inbox!
Subscribe to our Daily Headlines newsletter.