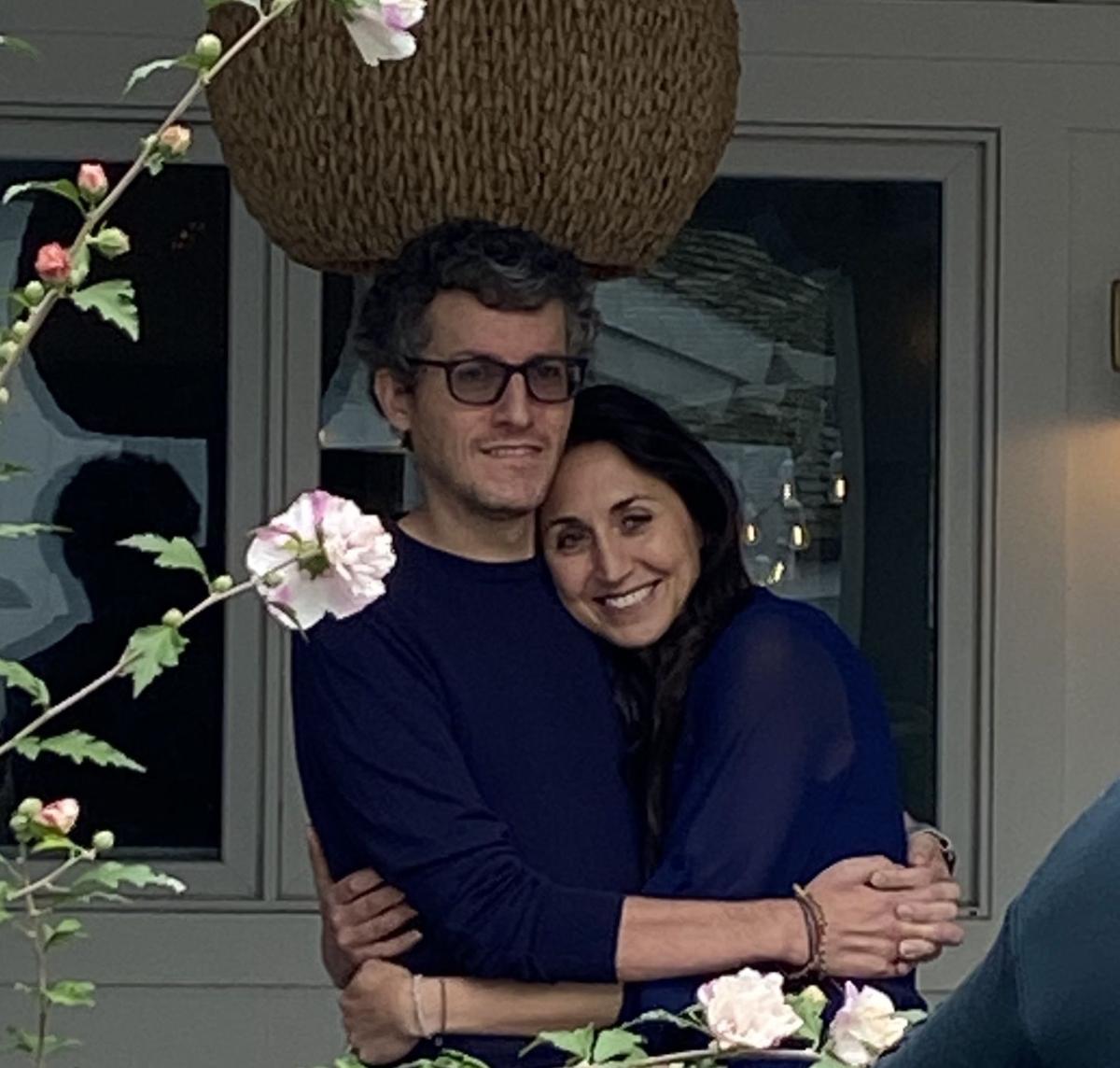 Brian Wallach and Rep. Jeff Fortenberry haven't always been on the same side, but they are allies now in a life-and-death struggle.
Wallach is a 39-year-old husband and father of two young daughters, ages 3 and 5. They live in suburban Chicago. And he has ALS.
Wallach and Fortenberry, Lincoln's congressman, are working together to support House legislation that would give ALS patients expanded access to investigational treatments,  while a Senate bill would also speed access to provisionally approved drugs.
"These bills are just a beginning effort to make the regulatory and research establishment more responsive to patients suffering right now," Fortenberry and Wallach wrote in a joint column in July.
And last week, they participated in a joint telephone interview that centered on Wallach's high-profile personal battle, which he shares with more than 50,000 followers on Twitter. 
Working together, Fortenberry said, "I believe we are on the verge of something good. ... I feel we are at a tipping point."
Fortenberry is a Republican congressman; Wallach worked in Barack Obama's 2008 presidential campaign and then served in the Democratic president's White House. Wallach and his wife, Sandra Abrevaya, met on the New Hampshire campaign trail.
"I have a currently terminal illness, ALS, so I decided to help change that," Wallach writes in the profile on his Twitter account. "Husband to 1. Dad to 2. Grateful for this moment."
Fortenberry said he first became aware of ALS when he was about 8 years old and read a book about New York Yankee first baseman Lou Gehrig, whose baseball career was abruptly ended by the disease, which at the time was simply known as "Lou Gehrig's Disease."
Much later, the aggressively degenerative disease — which attacks the nervous system and results in the loss of muscle control and eventual death — struck Fortenberry's brother-in-law, who was in his 30s. He lived three years after being diagnosed and died earlier this year.
"Brian came to see me," the congressman said, urging action to provide more immediate access to treatment options with an eye focused on the swift degenerative impact of the illness and the ticking clock. 
"ALS is currently terminal. It does not have to be terminal. We're on the precipice of change. I will be part of making that change real and ending ALS."
Wallach says he believes the disease might become treatable like cancer and HIV/AIDS, and "the congressman is doing a great job" in attempting to help fulfill that hope.
"And we may be at that tipping point when the government can make something possible," he said.
Three years after his diagnosis, Wallach said, "I'm alive ... although a slow poke. I'm still 10 hours a day (trying to) do something to advance the goal."
Wallach and Abrevaya have formed a new advocacy effort called I Am ALS. 
And Fortenberry's bill "will help give those of us a chance," Wallach said.
"Life ain't what we expected nor hoped, but it is ours and it is beautiful. Good night moon."
"Drug trials can drag on for a decade or longer. Most ALS victims do not live that long," Fortenberry and Wallach wrote in their joint call for action. "This overly deliberate regulatory process does not match the urgency of the disease. It's not saving lives, and it's killing hope.
"When a process isn't working, it's time to change the process."
"Open eyes. Figure out how to sit up. Sip coffee. Figure out how to stand up. Brush teeth. Walk slowly downstairs. Be greeted by smiling, beautiful girls holding a Mickey Mouse-shaped pancake. Life with ALS is hard, but it is full of beauty and that awesomeness we are all here for."
Fortenberry and Wallach say the national response to the COVID-19 pandemic has demonstrated that the nation can move quickly, and now it's time to "apply those lessons to diseases that have silently killed so many for far too long."
Because time is running out. 
"Three and a half years into the storm there are still sublime moments. Not today ALS. Today we enjoy life."
"I cannot fully capture in words how grateful I am to have had this day. Good night moon."