He was sleeping in the streets and collecting so-called homeless misdemeanors, the types of tickets you shouldn't get if you have your own place.
Trespassing, loitering, fighting. Drinking in public and then urinating there, too.
He was also struggling with bipolar disorder, and his mental illness was keeping him shackled out there, caught in a cycle that had tangled so many other homeless people in Lincoln.
They can't control their mental health, so it takes control of them. It can cost them their jobs, if they still have them: Maybe they can't shake the weight keeping them from getting to work, and their bosses don't understand. Maybe they start treating their depression with alcohol or drugs, and then they don't care.
Now without income, without money to pay rent, they end up on the streets or in a shelter — and even farther from the services and support they need to get stable.
It's hard to think about getting better when you're simply trying to survive the day, said Bridget Thompson, housing coordinator for Region V Systems.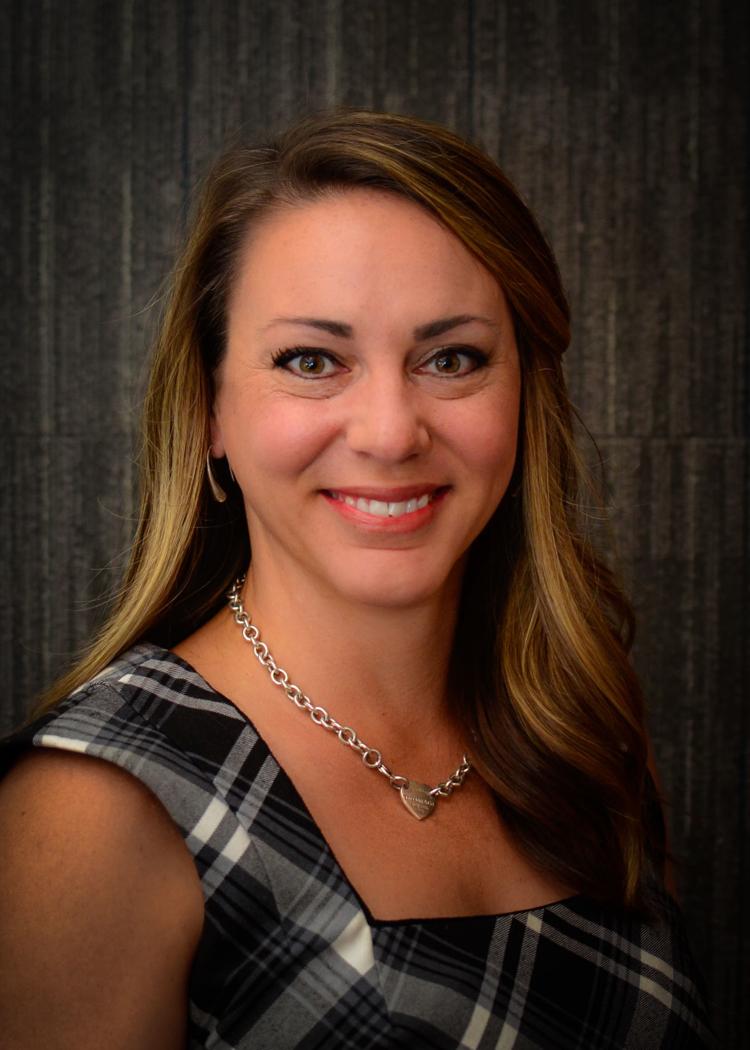 "You spend so much time hustling for food and water that everything else seems secondary," she said. "That becomes your basic. That becomes what you're used to, and that's where the hopelessness comes in."
And that's why those who work with the city's homeless see threads of mental illness woven through most of the cases they handle, and in the hundreds of stories they hear.
"There is a prevalence. A big prevalence," said Denise Packard, a past chairwoman of the Lincoln Homeless Coalition. "The folks with disabling conditions, oftentimes it's mental health."
But those who work with the city's homeless are also seeing progress; in January, Lincoln's homeless population was pegged at 451, less than half of what it was six years ago.
They largely credit the city's full-bore embrace of the Housing First concept: Before anything else, give a home to those who need it most, regardless of their sobriety or diagnosis or cash flow or credit history or rental record.
"We put a roof overhead and then we meet those other needs," Packard said. "And those are the two key words: And then we meet those other needs."
'They end up on the street'
There is no single, direct line between mental illness and homelessness.
But there are a series of circuitous routes.
A debilitating condition can make everyday tasks seem impossible. Maintaining a household is already difficult — having transportation, a job to make rent, budgeting skills, relationships with your neighbors and landlord.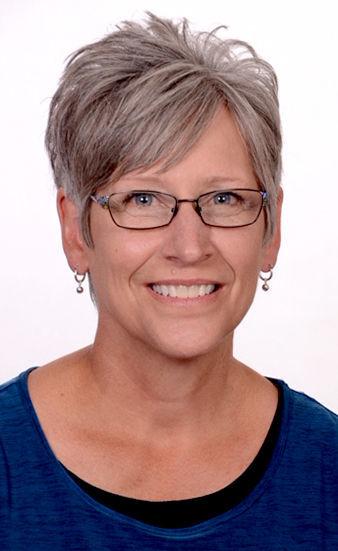 Mess up one of those, and you could lose it all.
"Just managing an apartment without any issues is challenging," said Retha Knapp, outreach specialist at Matt Talbot Kitchen and Outreach, which rents about 20 apartments for the homeless. "Then you add mental health issues on top of that."
Serious mental health problems can take control if left untreated.
"People keep going down the road and begin to run their lives according to their illness," said Topher Hansen, CEO of CenterPointe. "They'll isolate from families. They're not able to work, so they end up on the street."
But even seemingly less serious mental health problems can lead to homelessness. Maybe you suffer from untreated anxiety or depression, and you realize how everything feels better after a drink.
You might not even know you're self-medicating until it's too late. And now you have another problem.
"It just starts happening: 'Oh, God, it felt better when I did that,'" Hansen said. "Once that continues for a while, you have two issues. Your brain is attached to the drug, saying, 'Hey, I like that. I want more of that.' And that's when you have an addiction."
That addiction can become your dictator, its demands more important than your job, marriage, family and, finally, your ability to keep a roof over your head.
"It keeps tumbling down," Hansen said. "They're out in the streets and there's nothing they can do."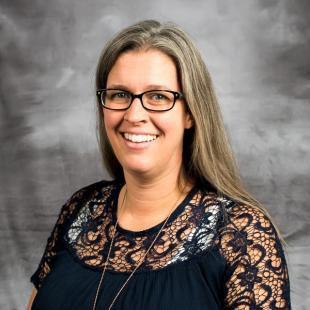 Packard, who works for the University of Nebraska-Lincoln's Center for Children, Families, and the Law, has met and helped homeless people suffering from a full range of mental health problems, from anxiety to schizophrenia.
But trauma stands out. If you were raped, beaten or witnessed violence, she said, your brain can bear deep scars, affecting how you live, how you function.
"That's the No. 1 thing I can remember coming across. Diagnosed or undiagnosed, that runs deep. And if they didn't have trauma before, they got it on the streets. It's not an easy life."
The next level of help
It's hard to hide if you're homeless in Lincoln.
CenterPointe has outreach workers. So do Matt Talbot and Cedars and the Veterans Administration. They scour the city, meeting those without homes on their own terms — under bridges and in parking garage ramps and tent cities and shelters.
If you just stepped off the bus or climbed off a train car, you might be an unknown. But you won't be for long.
"Lincoln has top-notch outreach, building rapport, getting them to trust," Packard said. "We are so lucky."
Outreach workers offer comfort to the homeless, giving bottled water and snacks, but they also urge them into a system designed to help, a personal introduction to case managers who provide the next level of care.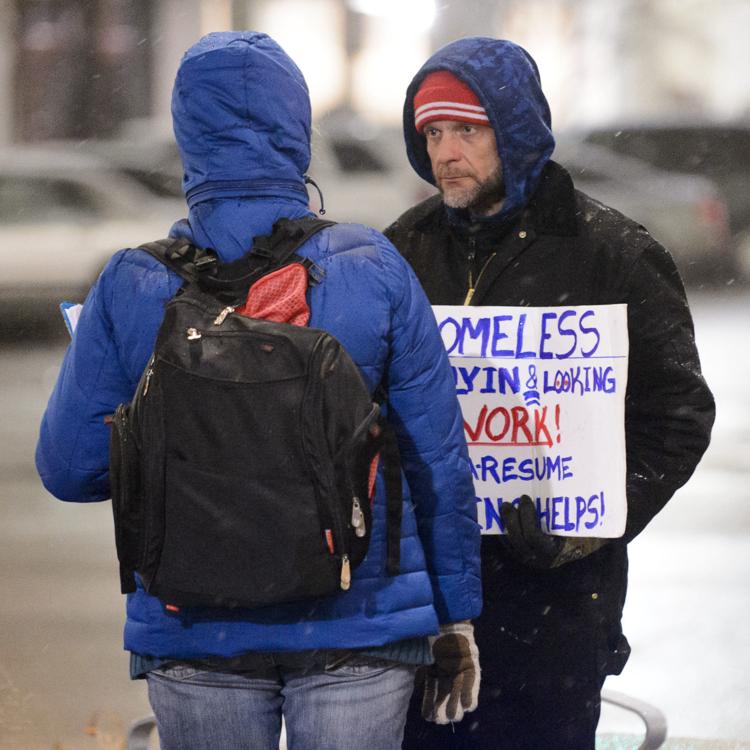 That help includes logging them into the Coordinated Entry System, a citywide registry of the homeless — their identities, their histories, their needs, their vulnerabilities — that Packard maintains.
People experiencing homelessness answer a series of questions: Have you used crisis services? Have you been beaten or have you tried to harm yourself?
Have you had trouble maintaining a household or been kicked out because of mental health? Do you have any mental health or brain issues that would make it hard for you to live independently?
Every week, service providers from several nonprofits gather to examine the list, assigning housing to the most vulnerable and chronically homeless. They try to move fast, because having a place to live can mean the difference between life and death.
Packard recalled one woman with major mental and physical health problems. Doctors expected her dead in three months. After they got her an apartment, and a case manager got her help, the woman lived for 18 months.
But they've lost the race, too.
"We've had so many that were so close to getting housed and they ended up dying on the streets," Packard said. "If we would have put a roof over their heads, we literally could have saved their lives."
Not always smooth, but successful
As of last week, Lincoln's nonprofits had filled 770 Housing First beds with homeless individuals and families, using federal grant money to pay deposits, subsidize rent and, in some cases, cover utilities.
They don't know precisely how many of their renters struggle with mental illness, but they have some idea.
When Region V began filling Housing First apartments in 2017, it identified its first 59 participants in just a few weeks, Thompson said.
And 53 of them were suffering from severe mental illness.
"They had a crisis in their lives, and it's too difficult for them to handle that crisis and that catapults them into homelessness," she said.
CenterPointe was a Housing First pioneer in Lincoln, paying for apartments since 1991. Now it operates about 260 housing units, some of them it owns, but most rented privately.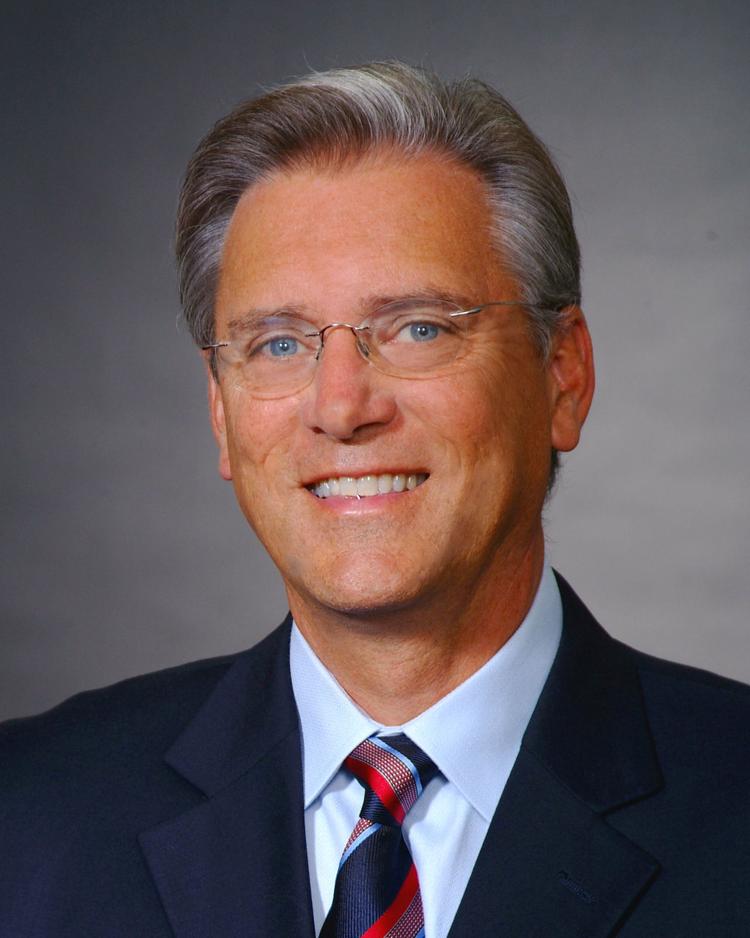 "I'd say half or better are people who have mental illness or addiction issues," Hansen said.
Of the 320 people and families on the Coordinated Entry list last week, 152 reported having a disabling condition. "Of the 152, I know for certain that half, maybe 75 percent, have mental health issues," Packard said. "And many of them might not even realize it."
Getting a roof is the first step. Getting help is second — therapy, recovery, peer support, medical help, job training.
"It's like they get a menu, and they can choose to some degree what services match them best," Thompson said.
It's not always a smooth transition. The nonprofits have had to pay for trashed apartments, or deal with clients resistant to help or struggling to adjust to new surroundings.
A Matt Talbot client was paranoid, suspecting others were blowing poison smoke inside his apartment. He'd block the vents, add locks to the door, install cameras and ask to be moved.
"It was very real to him," Knapp said. "He didn't feel safe there. It's what he's working on now."
But advocates can point to success stories. Another Matt Talbot client, struggling with mental illness, ended up on the street after fleeing domestic violence.
"And now she's found a job, has a vehicle, (is) paying her rent, building up her savings," Knapp said.
Of Region V's original 59 renters, a few have moved, a few are in prison, four have died. But most remain in their original apartments, getting the help they need, Thompson said.
Like the man at the beginning of this story, living on the streets, getting homeless misdemeanors and battling his bipolar disorder.
"Once he was given a home, he was given the hope to follow up on therapy," Thompson said.
He's getting better. He's going to start paying his own rent soon.
"The neat part of the story is how good he feels doing it. He feels successful. He feels accomplished."
Get local news delivered to your inbox!
Subscribe to our Daily Headlines newsletter.