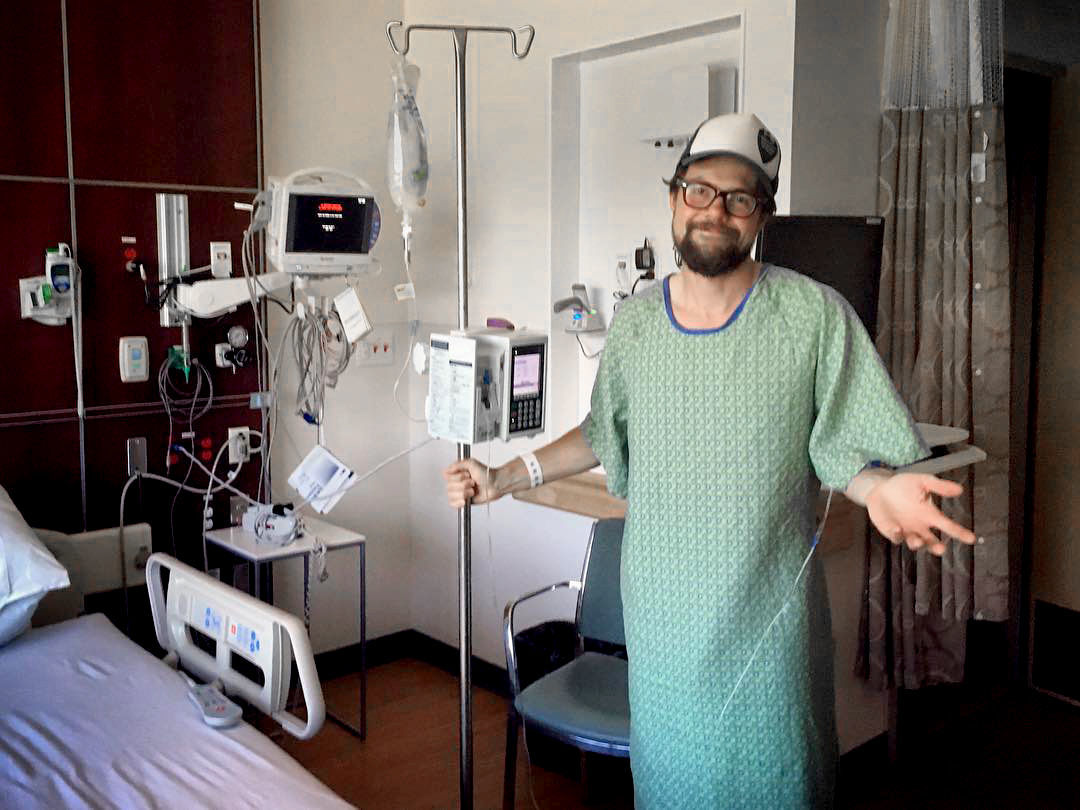 Alex Wright thought his legs and lungs were ready for a record-breaking run along the 2,650-mile Pacific Crest Trail.
His appendix had other ideas.
The 33-year-old Lincoln musician was headed to the starting line in Southern California when he ended up in a Colorado emergency room, and then on an operating table.
Doctors removed his inflamed appendix, and likely dashed his hopes of hiking from Mexico to Canada in no more than 60 days.
"I actually feel like I've been in pretty good spirits about it," he said Tuesday, hours after getting released from a hospital in Boulder. "There was nothing I could have done to avoid it."
Wright spent much of 2016 falling in love with the trail, which begins in the desert near San Diego, climbs into the Sierra Nevada mountains and cuts through Oregon and Washington before ending at the British Columbia border. His first hike took six months.
He returned to Lincoln and began ultra-running, racing distances longer than a marathon. Then he decided to combine his two new interests by trying to beat the fastest known time for a self-supported hiker, 60 days and 17 hours.
During his first time on the trail, Wright started out by walking an average of 15 miles a day, and then picked up the pace, covering about 25. To break the record, he'd need to nearly double that.
So he spent months getting his body ready. He ran every day, eventually building up to a routine of 26 miles one day, 31 miles the next, all while carrying a weighted backpack. By last month, he'd logged 2,000 miles in 2018.
To prepare for the mountains — the trail reaches more than 13,000 feet at its highest point in the Sierras — he ran up and down the Holmes Lake dam for hours.
When he wasn't training, he was preparing for life alone on the trail. A self-supported hiker can't get any help — no food, water or rides. So he prepared his 8,000-calorie meals in advance, and planned to have them mailed to post offices along the way.
On Sunday, he loaded his Honda and headed west, stopping in Colorado to visit a friend he met on the trail in 2016. He woke early Monday in pain, and when the ER doctor pushed on the right side of his abdomen, he knew it was serious.
His appendix was removed Monday, and he was released Tuesday.
The doctor told him he needed three to four weeks to recover, pushing his departure date to the edge of practicality. "I want to see if it's still possible, but the later it gets, the trickier it gets," he said.
He'll likely return to Lincoln to figure out his next move. He plans to ultimately head west even if he doesn't make a record attempt this year; he prepared too much trail food to let it go to waste.
Tuesday, he was sore and hobbling around. But he was grateful.
"If anything, I'm glad it didn't happen when I was out in the middle of nowhere."