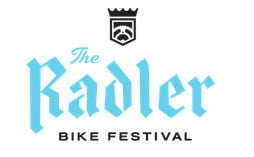 An inaugural event featuring a bike ride tied in with a music, beer and foodie festival will span two days in Lincoln in August.
Pink Gorilla Events announced plans Tuesday for the Radler Bike Festival Aug. 3-4.
Riders will roll out Aug. 3 from the Haymarket on closed roads and pedal 20 miles to the festival at Roca Berry Farm.
Festival activities at the farm will be spread across the grounds and in two air-conditioned barns. Musical acts include Rascal Martinez, Twinsmith, State Disco and Andrea von Kampen.
You have free articles remaining.
At the end of Saturday night, riders can choose their lodging options -- from their own tent, a rented pre-setup tent or premium on-site hotel trailers. Anyone that doesn't want to camp can catch a shuttle back to Lincoln and stay at the host hotel or in their own bed -- and then shuttle back to the festival Sunday morning.
That morning, riders will eat a full breakfast before biking back to Lincoln.
"We have been planning this event for 18 months," said Ben Cohoon of Pink Gorilla Events. "We love getting people active and giving them fun and entertaining experiences where they can connect with friends and family. The distances are a perfect length for riders of all levels. We want anyone with a bike to be able to do this event."
Kinkaider Brewing has brewed a namesake beer, Grapefruit Radler, for the event. It is the brewery's first canned beer.
Radler is the German term for a mixture of beer and fruit soda or lemonade. Literally, it means cyclist.
The event, presented by OrthoNebraska, is limited to 1,000 riders and costs $139. Registration opens May 24. More information: radlerbikefestival.com.