The dogs were on them without warning, ripping into Rudi the schnauzer during his mid-morning walk on Woodsdale Boulevard.
Mary and Larry Schultz were only a couple of blocks from home Oct. 3, taking a familiar route near the Country Club. It's such a popular place for pet owners that Larry keeps a list of dogs in his iPhone, so he can greet them personally.
"We have many people who walk small dogs in our neighborhood," Mary said. "We know everybody's names."
But they didn't recognize these two big dogs latching on to their own 30-pound dog.
"The first thing I heard was a ferocious growling and boom — they were on us," Larry said. "It was a killer attack, honest to God."
He knew he couldn't release Rudi's leash; the bigger dogs would run him down. He also knew he had to stop the assault.
The retired attorney started punching the biggest dog, and then kicking it. The dog turned on him, sinking its teeth through his right arm. Its owner appeared, jumping on its back and wrestling it away.
Larry got a look at his wound. "That's when I saw everything had been ripped off. I just saw blood and blood vessels and it was pretty gruesome looking. I took my T-shirt off and wrapped it around it."
It had all happened so fast, he said. He started making a beeline for home, Mary following with Rudi in her arms. Then they were in the car, stopping first at their veterinarian and then at the emergency room.
Rudi would need 50 stitches to close the two bite wounds on his back. Larry would need a night in the hospital, a pair of surgeries, a skin graft and a future with a physical therapist.
It took some time for the couple to piece together what happened that morning — and to learn it wasn't the first time those dogs had been on the attack.
'So sudden and so bizarre'
The dogs — one part pit bull, the other part bulldog — had come through an open car window.
The car was on Woodsdale that morning because of utility work on Van Dorn, and traffic was detouring through their neighborhood to get to 27th Street.
Their dog did nothing to provoke the attack, Mary and Larry Schultz said. No eye contact, no aggression, not even any acknowledgement of the two dogs in the car on the street.
"They literally attacked from behind," Mary said. "It was so sudden and so bizarre; these dogs were on us."
The woman who ended the attack by tackling the biggest dog offered a tearful apology as she left, Mary said, but provided no other information.
"No name, no nothing. I was probably not as sharp as I should have been, but I didn't have time to stop and ask: What's your name?"
They learned later a Lincoln Water System employee had witnessed the aftermath — Larry walking shirtless, Mary carrying an injured pet — and assumed the schnauzer had been run over.
But he saw something else worth noting, so he did: A vehicle traveling the wrong way down the divided Woodsdale. He took down their license number.
And later, when he learned of the attack, he contacted Animal Control.
That was the break the agency needed. It had already posted a plea on Facebook, asking for help identifying the dogs that had attacked an "elderly couple" and their dog.
The couple didn't like the label, but they welcomed movement in the investigation. Animal Control soon found the owners of the dogs — a girlfriend-boyfriend pair.
The couple also learned that after the attack, the owners had surrendered the dogs without explanation to the Capital Humane Society, where they were eventually euthanized. "They knew they were in a heap of trouble," Mary said.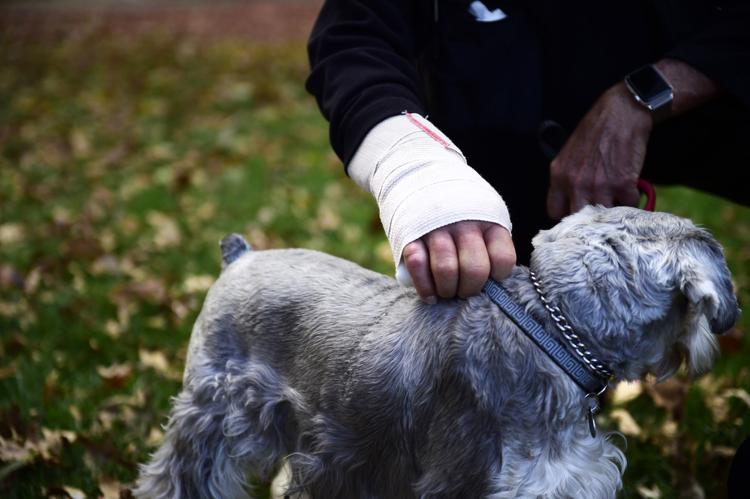 And then they learned that nearly a month earlier, the same dogs had attacked another walker and his dog.
Two weeks after the attack on Rudi, a neighbor told them a co-worker's husband and his little dog were ambushed in south Lincoln Sept. 7.
He ended up with bites on both arms and thousands of dollars in medical bills and vet costs, Mary said.
Animal Control ordered the dogs quarantined, and on Sept. 18, director Steve Beal declared the two animals — one just a year old, the other two-and-a-half — potentially dangerous.
But there was nothing the agency could do after the first attack to stop the second, Beal said, other than hope for better judgment.
It was clear these two were aggressive with other dogs, and the owners could have been more careful.
"I think what we would expect from people is they take responsibility," he said. "If they knew their dogs were dog-aggressive, they should have done more to keep them restrained."
Combined, the owners are facing 13 misdemeanor charges from the two attacks.
'They picked the wrong people'
Rudi is fine, showing no signs of trauma and eager to keep walking his owners.
"I told him he took on two pit bulls," Larry said. "He didn't win the fight, but he got in some good shots."
Larry isn't doing as well. His right hand is swollen, twice its normal size. Doctors grafted skin from his thigh. He can't perform simple tasks, like raking leaves, and he can't work like he used to.
"I'm pretty helpless," he said. "Even little things, like brushing teeth left-handed isn't easy, at least for me."
His medical bills — the hospital stay, surgeries, the therapy — will climb into the thousands, but the couple doesn't expect restitution from the dog owners.
At first, they were grateful the woman stopped the attack. But they lost any sympathy when they learned of the first mauling. Driving with those dogs with the windows down showed a lack of judgment, Mary said.
"There was a high degree of irresponsibility. We'd like for them to be held accountable someway because of the seriousness of the situation."
They think about all of the parents who walk dogs while pushing strollers, the kids walking dogs alone, and how bad it could have been.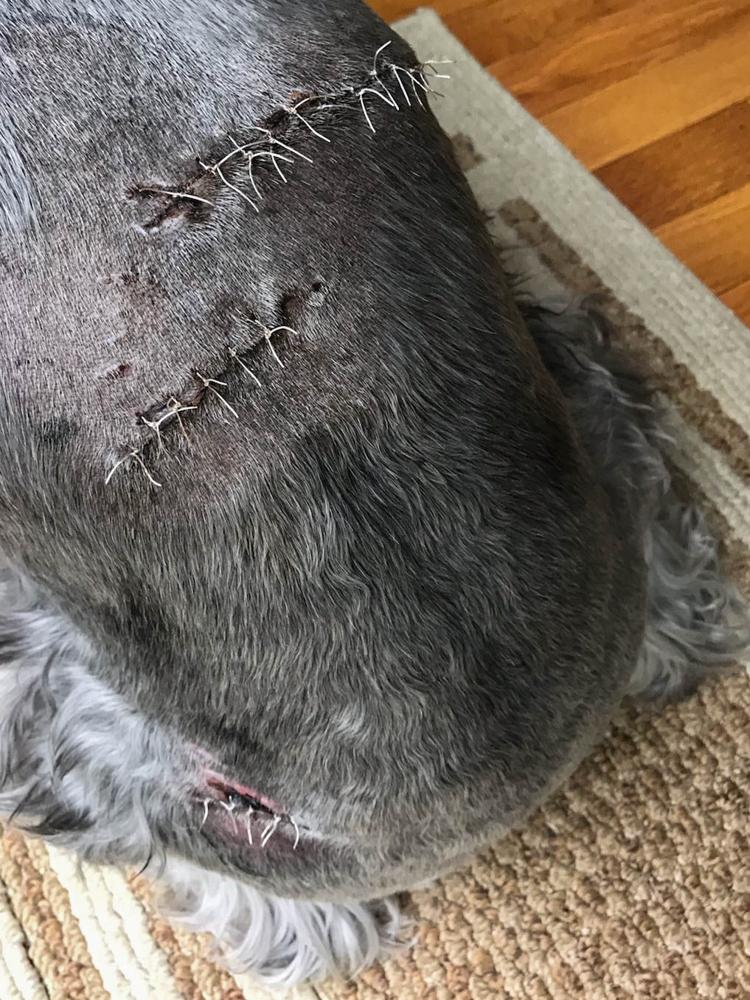 "The thing that really bothered my husband and me is that it could have been one of many women walking in the neighborhood, and they would not have had a prayer."
But there were two of them that day. And despite what Animal Control called them, they're far from elderly: Mary had just finished exercising; and Larry — the last coach of the University of Colorado baseball team before the program was killed — had been working out more than an hour a day.
"It could have been a lot worse," he said. "I think they picked the wrong people."