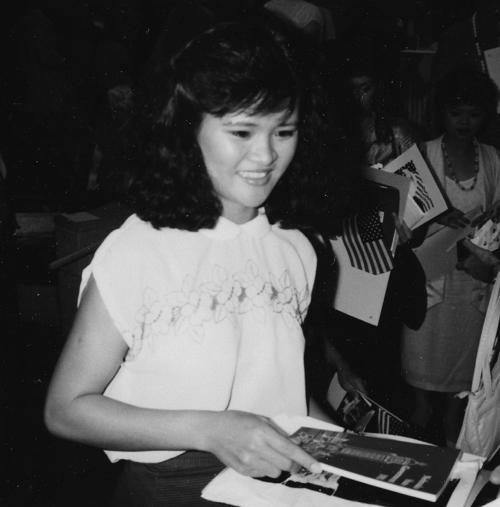 She stands in the living room of the small home in suburban San Jose, a comfortable California breeze rolling through her windows, early June sunlight warming her skin.
Channy Chhi Laux gazes at the fragile bundle coddled in her arms. Her first born. A week-old baby girl.
Tufts of black hair spot the small head, patches that will grow full and thick one day just like her mother's, just like her grandmother's.
Already the new mother imagines the life she wants for her daughter: good schools, kind friends, boundless opportunity. But she also wants Natasha to be strong. She wants her to know how they got to the quaint home on the edge of San Francisco Bay.
She wants her to know about the rice fields in Southeast Asia. About a government killing millions of its own people, working them to starvation, marching them to exhaustion in one of the largest genocides in history.
She wants her daughter to know how a 13-year-old girl survived the killing fields. How she escaped Cambodia and fled to Nebraska, where she graduated college and got married.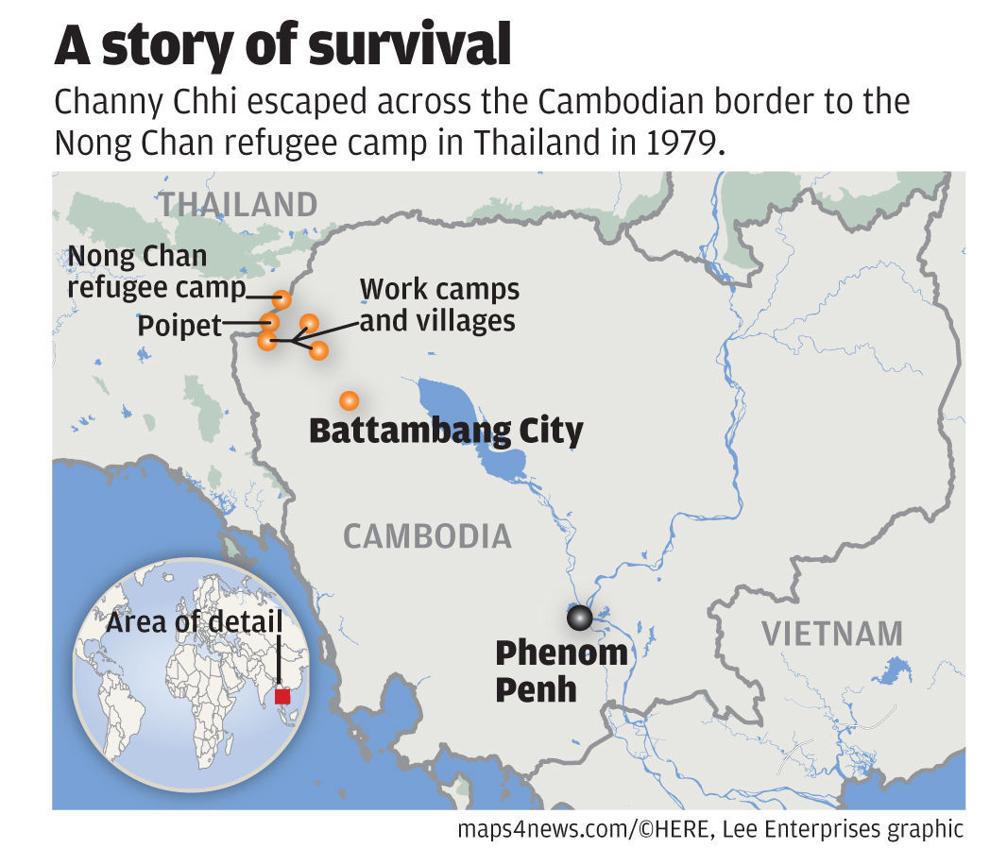 Channy wants her infant daughter to know what made this life possible — what it took to overcome the question that haunted her.
"Why does God keep making me suffer?"
She wants her baby girl to know it was a mother's love.
"That really makes a person strong," she said. "Someone else caring."
Now, 25 years later, her kids may be grown and her mother passed, but the 54-year-old has finished writing her story. She hopes her new book, "Short Hair Detention," captures how, sometimes, a companion can be reason enough to survive.
By the time Channy turned 13, civil war in Cambodia had killed as many as 300,000, displaced 2 million and razed 20 percent of the country's properties.
But in 1975, the young girl knew little about the struggle between communists and republicans taking place outside her prospering hometown.
Instead, she remembers biking down city blocks to her first day of seventh grade, feeling the cool fall breeze against her new white shirt and blue skirt.
Then came the gunfire and rumblings of bombs that woke her the morning of April 18, 1975 — three days after the Khmer Rouge communist militants seized Cambodia. Her family fled to a border town, but a few months later the black uniforms came and she, her family and many others were marched toward work camps.
Those were the first steps in a four-year genocide under the Khmer Rouge regime, where the goal was resolute: cleanse Cambodia of the ethnically "impure." In that effort, they starved, executed and killed 1.7 million people, 21 percent of the country's population. More than 1.3 million of those bodies were buried or left to rot in mass graves known as the killing fields.
Throughout this period, Channy's family — her, her mother, father, sister and three brothers — worked 14-hour days in rice fields. They sloshed through oftentimes waist-high water stretching to the horizon like liquid prairie, picking rice from thin green stalks as well as leeches from their skin. Most nights they came home to a thin gruel of rice porridge, if anything at all.
As the months went by she saw the fat melt from her parents' and siblings' bodies. Eventually loose skin hung from skeletons.
Years later, these memories would jolt Channy awake. She'd go to her computer and begin typing.
"I'd wake up and sometimes she's just not there," said her husband, Kent Laux. "She's downstairs either pounding away at the keyboard, sobbing or staring into space."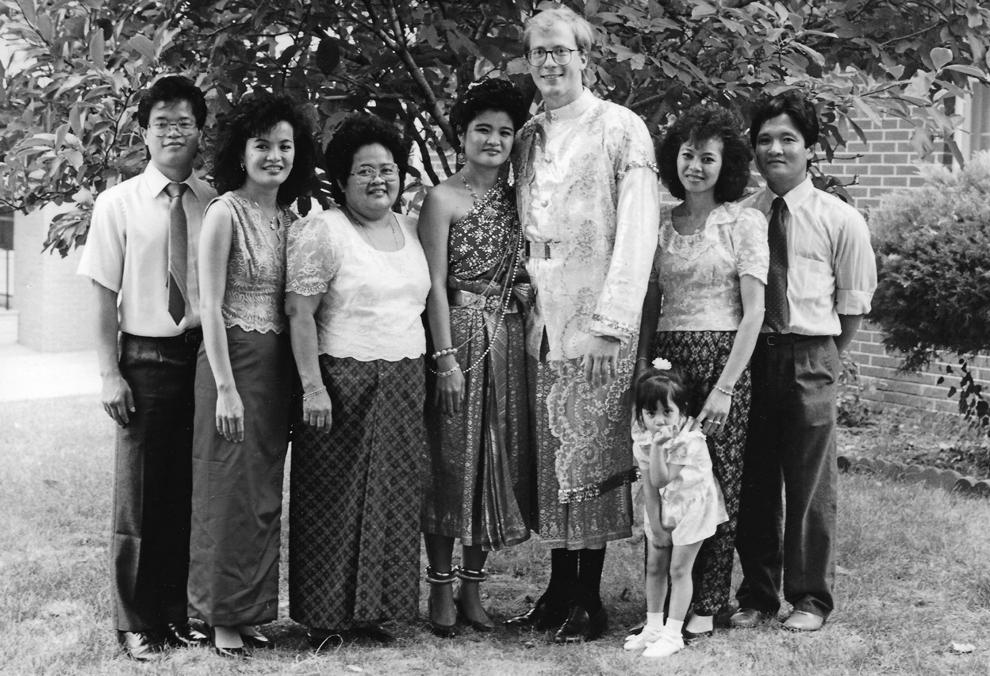 When his wife passed him pages, Laux read stories that seemed to both describe life on another planet and something too eerily relatable. But he also saw how much it hurt to relive those memories and knew it would take time to hear the whole story.
"We all have things we don't want to face or don't want to remember," he said. "But in this case it was just so extreme."
Ten years ago, Channy wouldn't have included certain stories now in the book, like what happened to her in the harvest season of 1978 when a uniformed officer caught her ripping sweet root from the dirt.
As he recited the law, she begged him to understand. She was only hungry.
"It's a shame a beautiful girl like you committed such a crime," he said as he pulled her into the bushes.
Later, the young girl told her mother what happened, tears streaming down her face.
The memory still haunted her decades later as the blinking computer cursor stared back at her. Shame clung to it too. Shame that this happened because she was the "unlucky child," a teasing label that she'd accepted and allowed to cause her pain for years.
As time went on and she repeated this exercise, the memories became easier to relive. One by one, Channy wrote them down, absolving herself until she started feeling free.
It wasn't until she picked up a mockup of the book that she realized how far she'd come. Staring at the girl's face on the cover, it was hard to recognize it as her own.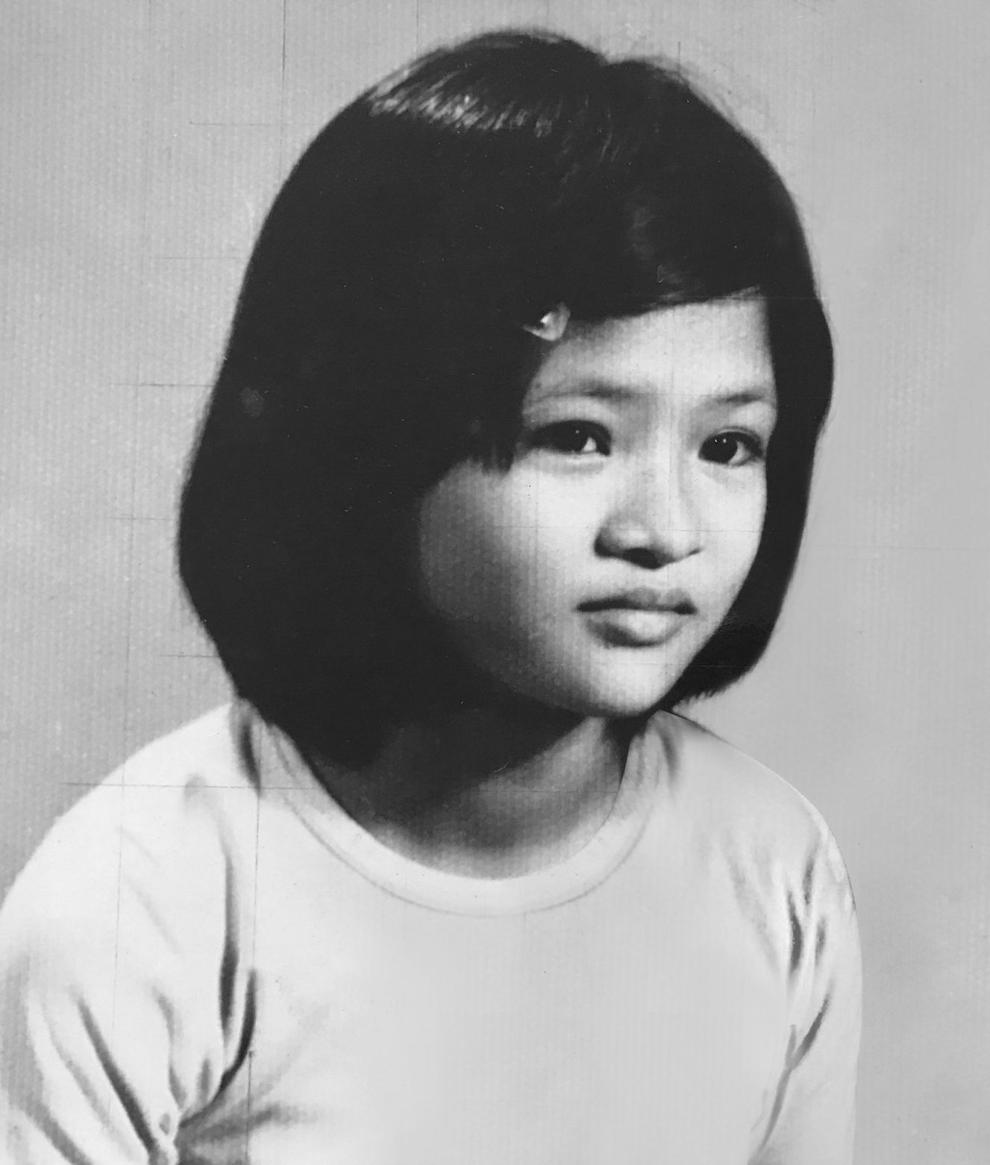 "I started crying in the shop," she said. "I couldn't control myself, because I felt so sorry for that girl."
But she also knows the child had guardians. Most importantly she knows the child had a mother, one who loved her despite the suffering. A mother who never made her feel like the "unlucky child."
"Because of that, I felt so close to her," she said. "It was almost like, 'You're the only one that can understand me, that can protect me."
The young girl hides by the brush as a procession of women and children march through the village street in the third spring of Khmer Rouge rule. They are the wives and children of fugitives, sentenced to march and, presumably, not to return.
The daughter scans the crowd and sees her mother's thick, tangled hair.
As the procession draws closer, the girl's mind races.
I could die if I go with them.
As the cluster trudged past, the daughter slips from her hiding spot and falls in line. The mother does not look down. She does not break stride.
"Come close to me," she says.
In this moment, Channy knew what it meant to live and survive for another person.
"I remember thinking, 'How can a person follow the other person when they know the other person is going to die?'" she said.
"It's that same love. You go without fear."
That kept her strong until communist rule crumbled in spring 1979. As the black uniforms disintegrated, she, her mother and sister escaped to a refugee camp in Thailand. There they received letters from Channy's two older brothers who'd already escaped.
They'd made it to America and wanted to bring their sisters and mother to live with them.
For all of them it was a scary thought — going to a place where they didn't know the people, language, culture or food. But it was also exciting to start again.
"When people are in that situation, they have a second chance," Channy said. "So what do you do when you have a second chance?
"You're going to try the best you can."
The high school girl scans the student ID. A picture of a blonde white girl smiles back at her.
"This isn't going to work," Channy said.
"Just go with it," said Ken Chhi, her older brother.
Sure enough they don't stop her and soon the concrete corridors open up to a sea of 76,000 red-clad fans, roaring under a bright blue sky.
Sounds from the marching band reverberate throughout Memorial Stadium as Tom Osborne's 1980 Husker team takes the field against Iowa on a warm September afternoon.
"When they cheer, just cheer," Ken said.
By then, Channy and her family had lived in Lincoln for more than a year.
Originally she wondered how her brothers ended up in the Midwest. She came to learn they were given the option between settling in Long Beach, California — which had Cambodian people, food, newspapers and culture — and Nebraska — which had none.
What Lincoln had was snow, an unfamiliar concept, Channy said. That intrigued them.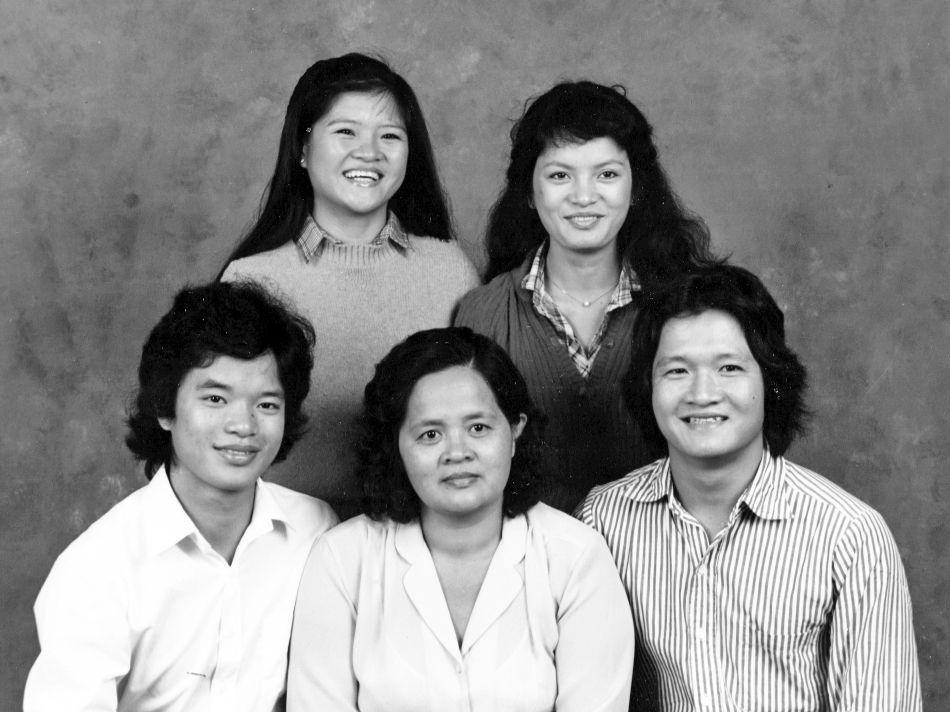 The family settled quickly. Channy enrolled in school, taking English as a Second Language classes and quickly making friends at Lincoln High. She then enrolled at the University of Nebraska-Lincoln where she met her future husband, Kent Laux, a farm boy from the Nebraska Panhandle. Both got computer science degrees there and jobs as software engineers in the burgeoning Silicon Valley.
Back then the family was sponsored by a refugee program in Lincoln's First Lutheran Church. Today, refugee resettlement is handled by organizations like Lutheran Family Services which resettles about 200 refugees a year, according to Lacey Studnicka, the group's director of advancement. Recently, most of those people have been Yazidi, fleeing persecution by ISIS in northern Iraq. However while the demographics have shifted, the core value motivating refugee resettlement programs has not.
"It's the American dream," Studnicka said. "You get to watch someone literally get a second chance at life."
Channy's family took that seriously, starting businesses, nonprofits and working in innovative fields like biotech, aerospace and software engineering. Studnicka said refugees of today are no different. No matter where they're from, refugees add an indispensable layer to Lincoln's social fabric.
"We believe and trust this program," she said. "We've seen the tremendous transformation in the lives of the people that it touches."
But even as opportunity was abound in America, Channy couldn't entirely forget Cambodia.
Since Natasha was born, Channy filled hard drives, binders and loose leaf papers with notes and chapters, but progress on the book itself came in fits and starts.
Then in 2010, things changed.
Channy took off work the five weeks her mother was in intensive care. Sleeping only two to three hours a night, she read chapters from her book aloud while her mother laid in the hospital bed.
"I just didn't want her to struggle by herself," she said. "Not even for one second. I wanted her to know I was there."
And while Channy mourned her mother, she was also drawn to the memory of another hospital bed. To the feeling she had decades ago while holding the sleeping baby. To the promise she made and the addition she makes now.
"I want to make this story so the children have something to remember Grandma by," she said.
Channy sits around a table of family and friends who all survived the same tragedy.
As the conversation bounces back-and-forth about whose memory of their experiences in the Cambodian Genocide is correct, Channy doesn't chime in.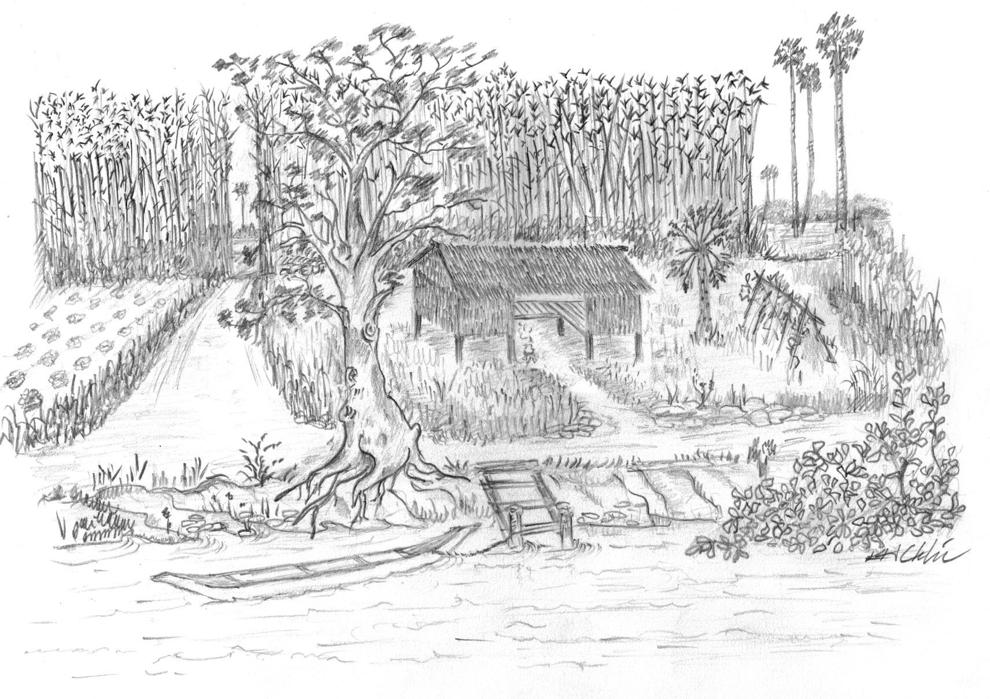 "I didn't have to say anything," she said. "I felt great. It's not about telling (the story anymore), it's about getting out and being free of it."
And in most ways that's how she feels now. Free.
For the past seven years Channy dedicated her time to writing, editing, organizing and publishing her book. And now, 25 years after penning the first chapter, Channy has self-published the 545-page story with the help of a Kickstarter campaign that raised $10,000.
There are still some nightmares — she's not sure if she'll ever be able to return to Cambodia where her father, brother and millions of others died — but the cathartic experience of making peace with those painful memories has eased her burden.
Her hope is that people who hear her story will not see it as a lesson in a history book, but as a reminder of the human rights issue.
She hopes they find the story beyond the devastation. The one about strength. The one about what a mother will do to protect and nurture a child. That thread has run throughout Channy's life, and it's one she only started to realize decades ago in the hospital room outside San Jose. As she delivered her first child, she thought about her mom.
"I was thinking, 'Now I finally understand how I was special to her," she said. "How every one of us was.'"
"You can understand mother-daughter relationships," she added, "but once you have (a daughter) it makes it much more real."