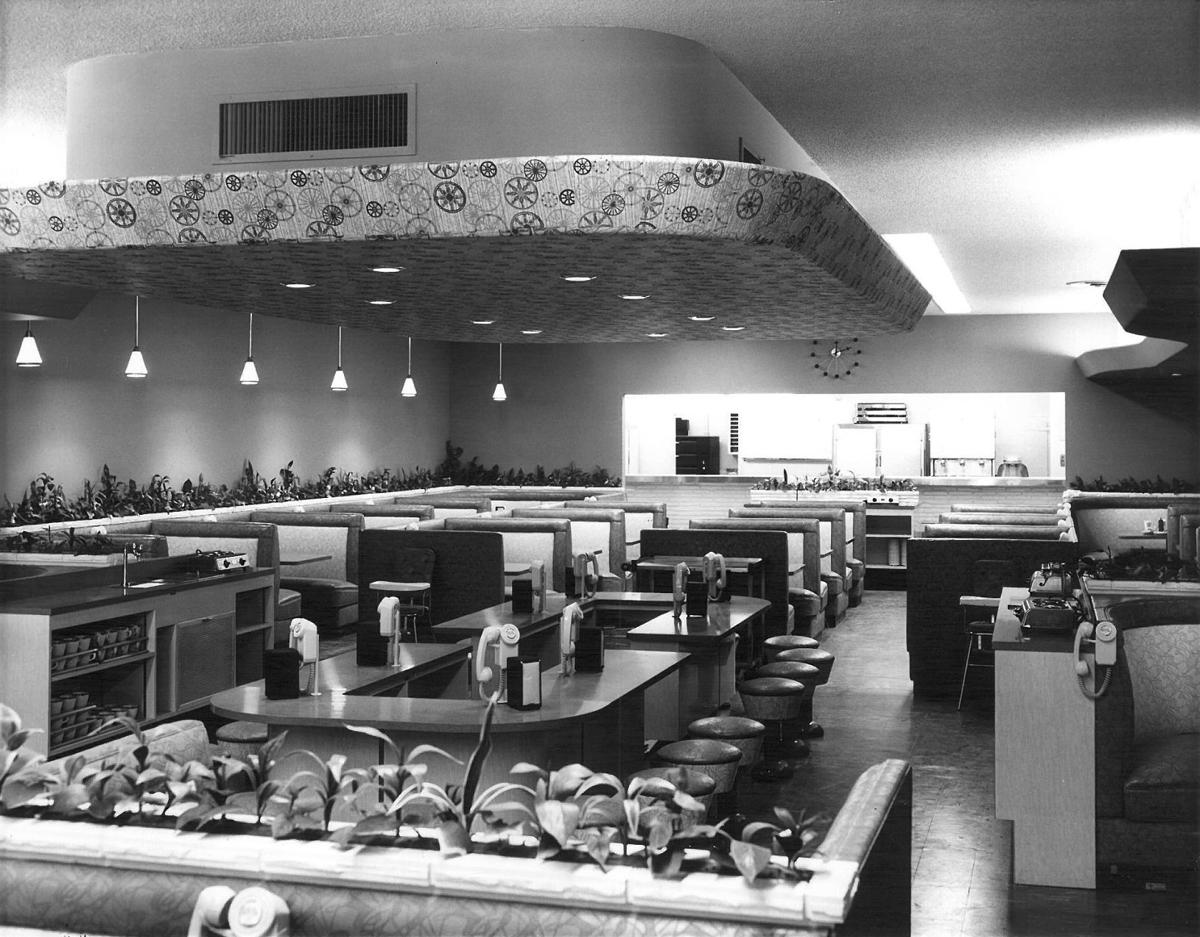 As strange as it might at first seem, it is possible to draw a timeline from the Nebraska State Fair to the cheese frenchee and the Eatery on South 48th Street.
At the age of 17, just after graduating from Bethany High School, Larry Price determined to build on his then five-year-old experience of operating a Nehi soda pop stand at 27th and O streets. Just as he learned that he would not be able to rent a food stand at the state fair, a chance cancellation occurred.
Borrowing a cookie sheet and spatula from his mother he combined the pan with a gasoline burner to make a sort of stove on which he created what he called the Topper hamburger, untoppable by any other burger. Everything at his stand sold for a nickel, though fairgoers were used to picnicking, making early years difficult to establish a profit.
In 1949 Price bought an old filling station on the southwest corner of 66th Street and Cotner Boulevard, and the year-round Topper drive-in was born. Six years later Price joined Jim King, and a new building and drive-thru was built on the site and the Topper became King's Drive In.
Early in their history the pair developed a new sandwich by dipping a cheese sandwich with a schmeer of mayonnaise into an egg batter followed by dredging it in cracker crumbs, which was then deep fried. Thus, the Frenchie, and later the Frenchee, was born.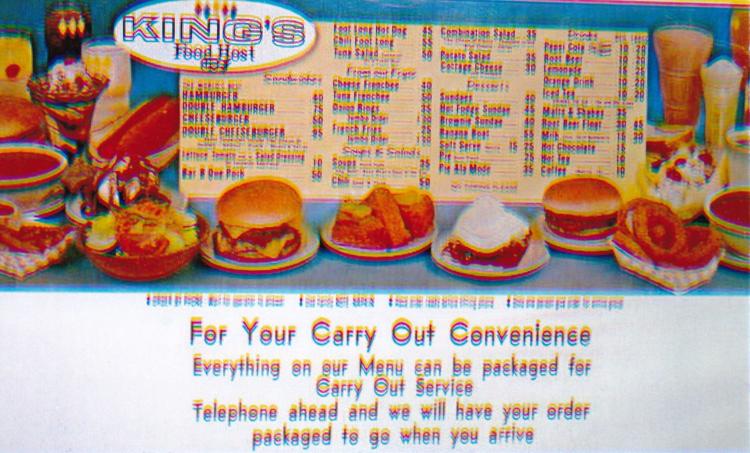 The partnership did not last long, as Price was determined to expand the drive-in concept while Jim King preferred a slower, more careful growth path and an amicable split formed in 1960.
Jim King kept the then-new 40th and South Street restaurant, formed Southeast Foods Inc. and opened King's Luncheonette in Leo Mills' Parkway Lanes on South 48th Street.
Price incorporated as Kings Food Host and retained the South Cotner restaurant in Bethany. Southeast High School claimed the 40th Street drive in as theirs, Northeast High School took the Bethany site, and soon a downtown Kings, owned by Price, became Lincoln High School's go-to drive in.
In the early 1960s Larry Price began negotiating with Jennings Haggerty for the purchase of his nearly 20-acre nursery and landscaping service site,  which extended south and east from 48th and Van Dorn, where he would ultimately build a retirement complex, and the Van Dorn Shopping Center.
Price's portion of the restaurant business expanded and soon included the purchase of a large vacant grocery store at about 47th and O streets which became a central office, drive-in and distribution point for the ever-growing restaurant chain.
By 1964 Price's local employees had grown exponentially and included later Gov. Bob Kerrey's father as a "financial and real estate officer' as well as Bob's mother and sister Jessie. Meanwhile Jim King opened a second Kingscrest drive-in at 923 South St., established Crest Catering and Royal Rooster Golden Fried Chicken and briefly investigated a joint operation of drive-ins with the Continental Oil Co. to be located along the interstate.
In 1970 Price's side of Kings fell on difficult times and, with 160 locations, the business was sold, perhaps the victim of too-fast a program of expansion. The Bethany and Van Dorn operations became Pantry Restaurants managed by Joe Price, Larry's brother. Jim King's two South Street locations remained.
In 1973 Bob Kerrey's sister and brother-in-law opened Grandmother's Restaurant in Omaha and expanded into Lincoln on Sun Valley Boulevard three years later at the same time that Joe Price sold the Pantry at 48th and Van Dorn, which then became known as Howard's Pantry.
A second Grandmother's opened in Lincoln at 70th and A streets in 1984 while Kerrey and Rasmussen continued to develop a faster foods version of Grandmother's known as Don & Millie's in Omaha.
The Sun Valley Boulevard Grandmother's closed in 1994 followed by the Omaha site in 2014 and the A Street Grandmother's in 2016, their last Nebraska location with that name.
Price's son-in-law closed the Bethany Pantry in 2001 with the building becoming an office. Then, in 2012, Howard Howser sold Howard's Pantry, which reopened as the extant Eatery.
Larry and Esther Price donated the land under Van Dorn Plaza Shopping Center to the Lincoln Foundation in 1985.
Although the tuna Frenchee, hot dog Frenchee and pizza Frenchee disappeared in the 1970s, the Cheese Frenchee is still available at Don & Millie's two Lincoln locations with a recipe which may have made its way from the original King's via Bob Kerrey's parents and sister. Amigo's Restaurant also still offers a variant as well, though a direct link is more difficult to follow.
Historian Jim McKee, who still writes with a fountain pen, invites comments or questions. Write to him in care of the Journal Star or at jim@leebooksellers.com.