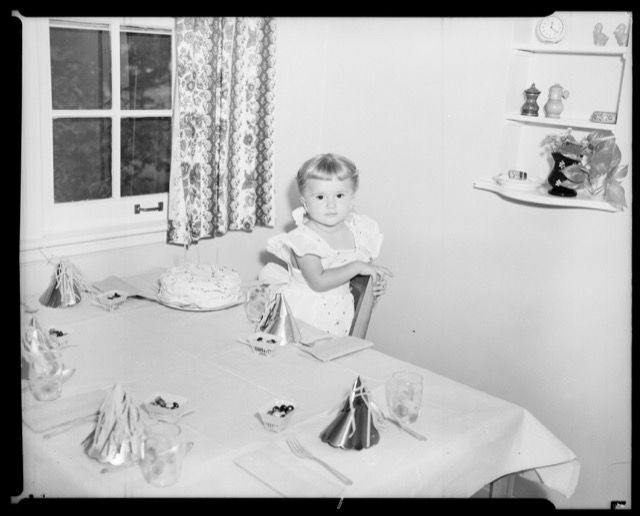 The photo was found by pure chance.
Fritz Olenberger wasn't looking for it and definitely never expected to find it in an online archive.
Olenberger grew up in Lincoln in the 1950s with his older sister, Laurie (Olenberger) Confer, and his parents. He simply wanted to see if the internet had anything to say about his dad or their first house here. What he found, however, was more than he could have asked for.
While browsing the web, he came across a link to the History Nebraska's archives. There, he found an old picture of his sister titled "Girl with Birthday Cake."
He was shocked. Neither him, nor his sister, had any idea the photo was there, or how it had ended up there.
The photo, taken on her third birthday, was found seven decades later, just days before Confer celebrated her 75th birthday on Thursday.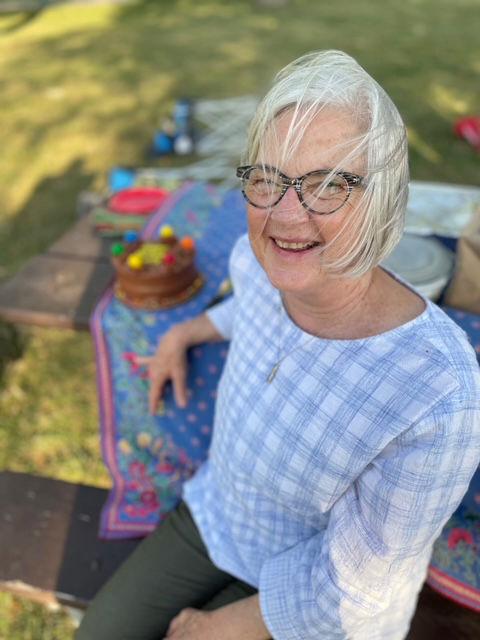 Confer, who remembers seeing the photo in old albums before, but hadn't seen it in years, was surprised when she heard how her brother had come across it.
"I looked at that photo and thought, 'Oh, she's come a long way,'" Confer said. "I just thought my dad would be so proud."
Their dad worked as a journalist when they were young and had a love for photos. Confer remembers when he got his first camera and began taking pictures of them on their birthdays each year — and did so for the rest of his life.
However, this picture wasn't taken by him. On her third birthday, her parents decided to hire a photographer from Macdonald Studio, Confer said.
In the 1980s, the Historical Society received a donation from the studio of photos taken between the '20s and '50s, said Karen Keehr, photograph curator.
The girl with her birthday cake was one of them.
"I am thrilled the family found the photograph. It makes all our hard work worth it," Keehr said.
While Olenberger and Confer only spent part of their childhood living in Lincoln, they both have many memories from their old kitchen where the photo was taken. Eating fruit cocktail with bright red maraschino cherries, having every meal around the table and, most of all, the pair of wooden salt and pepper shakers that sat on a shelf in the kitchen.
The old picture became even more special when they spotted the shakers sitting in the same spot they always remembered them being.
Now, Confer has those same salt and pepper shakers sitting on a shelf in her own house.