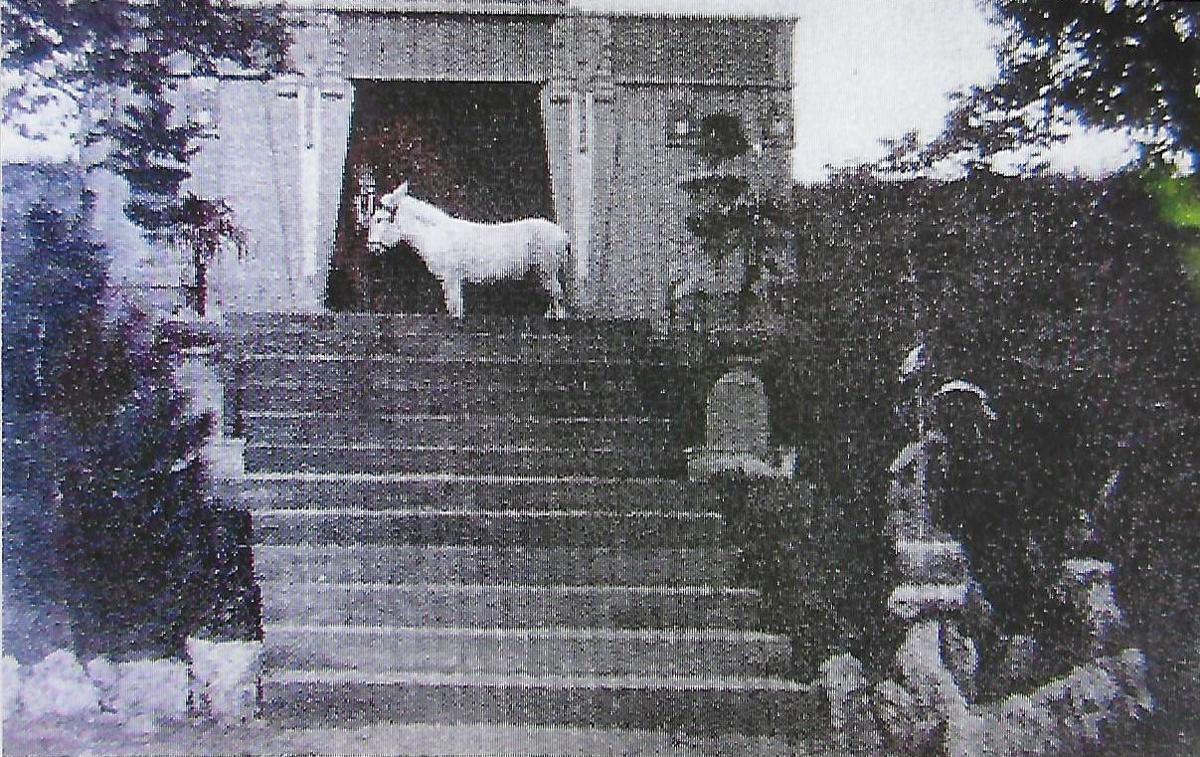 In many of Nebraska's small towns a single event like a U.S. presidential whistle stop speech may be the biggest newsworthy story in its history.
Loup City is an example of that kind of national prominence when, on June 14, Flag Day, in 1934, Ella "Mother" Bloor, an outsider and member of the American Communist Party, arrived after workers at the poultry division of the Fairmont creamery there threatened to strike for higher wages.
"Mother" Bloor joined the demonstration on the Sherman County Courthouse steps and participated in a march, earning her great publicity and a 30-day jail sentence. Loup City however was the site of a far more positive and long-lasting organization, though memories of it are quickly fading.
Sherman County was created by the Nebraska Legislature in 1871, organized in 1873, and that April, Loup City was declared the county seat, and, on August 26, the post office opened.
Loup City was named for the Wolf/Skidi band of the Pawnee with Loup being the French translation for wolf. The Omaha & Republican Valley Railroad, a branch of the Union Pacific, arrived in May of 1886, and the following month the telegraph was completed with the Burlington & Missouri River Railroad arriving in 1887.
The first Sherman County fair was held at Loup City in 1879 with races, athletic sports and amusements and deemed "quite a success." In 1892 the first "amusement" park in the county was established in Ashton as Knutzen's Park.
A creek was dammed for a lake, then baseball, bowling, refreshment stand, merry-go-round with eight horses and a pavilion/dancehall "with a piano" were added. Meantime Robert Jenner had introduced a new sporting event to the county fair, "wrestling on horseback," but it was dropped after Robert won the event four years running.
Henry Jenner was born in London in 1861 to a wealthy family of brewers. After attending King's College in London, he immigrated to Nebraska in 1883 and was joined a few months later by his brother Robert.
Around 1910 Henry purchased a tract of land on Dead Horse Creek east of Loup City. Remembering London's many parks, he dedicated seven acres of his land, which had a natural amphitheater, and dammed the creek forming a small lake as the beginning of Jenner's Park.
The grounds also featured penned animals of every description in an ever-growing number from a kinkajou to baboons. The park opened to the public, probably in June of 1903, charging a 10-cent admission fee.
The Mummy House with a stalactite cave opened in 1909 and featured two mummies with sarcophaguses purchased from a collector in Omaha. The first was an oil-embalmed Egyptian mummy entombed at Thebes from 2,300 to 2,500 BC, the second a pitch-embalmed specimen from Memphis, Egypt, from the period 1575 to 1359 BC. The building also contained embalmed/mummified birds and animals. Also exhibited was an 1853 wooden McCormick mower.
In 1910 there was no Sherman County fair, so the brothers established a Harvest Festival in the park as a replacement, which reappeared whenever the county fair was not held.
Several times over the years The Official Guide to Jenner's Zoological, Educational and Amusement Park was published. In the 1925 edition it included an announcement that the brothers desired to retire and noted the "park with or without the curios, ball park, nine-room house, barn, winter quarters and all equipment was for sale."
The 88-page booklet included dozens of photos and lengthy list of collections. The park's description showed the entrance gates "at the end of Main Street, five blocks east of the courthouse" and went on to describe the swings and "various riding devices," lunch rooms, 1924 Chinese pagoda/monkey house, various athletic grounds, fountains, flower gardens, box ball court, open-air theatre, pavilion/dance hall, horse shoe courts, Ocean Wave/circle swing with a "Degan Electric four octave Una-Fon," museum of curios, 1912 vaudeville theatre and grounds illuminated by "hundreds of colored electric lights."
Robert died in 1942, and Henry began selling the animals as there was no one in the family to take on the park's operation. The park, which had opened about 1903, began its annual seasons each June and in 1934 said its daily attendance that year averaged 3,000 with a peak attendance of about 7,000 on one day in 1927.
The park was offered to Loup City in 1950 but declined. Most of the collections and moveable objects had been sold or auctioned by Henry Jenner's 92nd birthday on March 17, 1952, when the park land was sold for use as a pasture. In 1972 the pasture was obtained and annexed by Loup City as Jenner's Park.
Loup City, whose population peaked at 1,675 in 1940, is now around 1,000, operates the park, which is listed as one of Nebraska's haunted sites, and features a disc golf course. The stone entrance gates and remnants of animal cages and flower beds are said to be slightly visible if one is willing to search them out, but for all intents, little remains but memories and photos at the Sherman County Historical Society.
15 Nebraska ghost towns
Ghost towns abound in Nebraska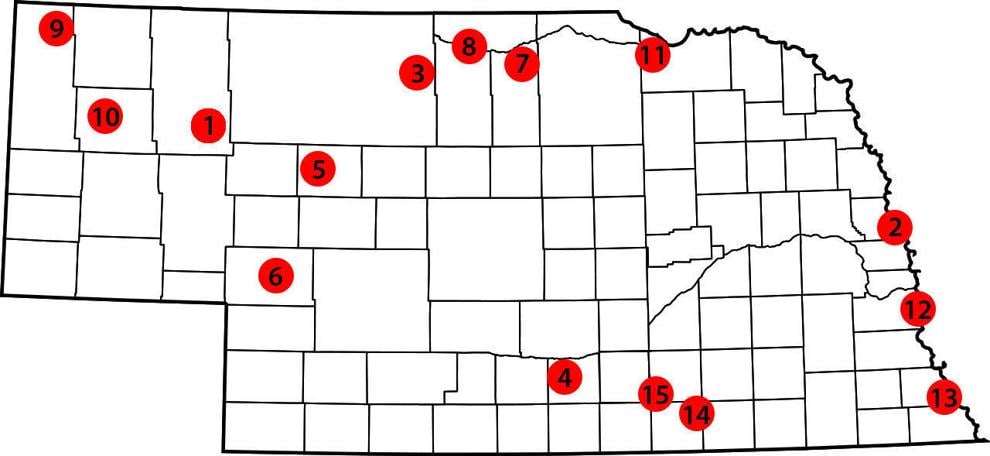 Not all stories are about how the West was won. More often than not, it was lost -- with dreams of getting rich quick and settlements that popped up overnight both fading forgotten into history.
"Ghost town" is the term that came to embody this trend, one abundantly common across Nebraska and the Midwest. Today, Nebraska has 146 cities and 384 villages, according to the state's official website. But Lilian Linder Fitzpatrick's 1925 work, "Nebraska Place-Names," attempts to study the origins of how more than 1,100 communities -- many of which were long gone then -- got their names.
Towns failed for a variety of reasons. Many times, pioneer politics over county seats and railroad routes played a large role. In other instances, isolation and distance from other communities led settlements to gradually fade into the countryside and from memory.
Though they may not realize it, most Nebraskans -- especially those with forebears who homesteaded -- have a connection to a ghost town.
A great-great-grandfather of mine settled near Mariaville, which is now on private property in Rock County, and my Czechoslovakian ancestors who made it to Nebraska in 1870 are buried in Pischelville National Cemetery in Knox County.
We'll take a quick journey to those forgotten communities and 13 other former towns that failed to survive to the present day.
1. Antioch (Sheridan County)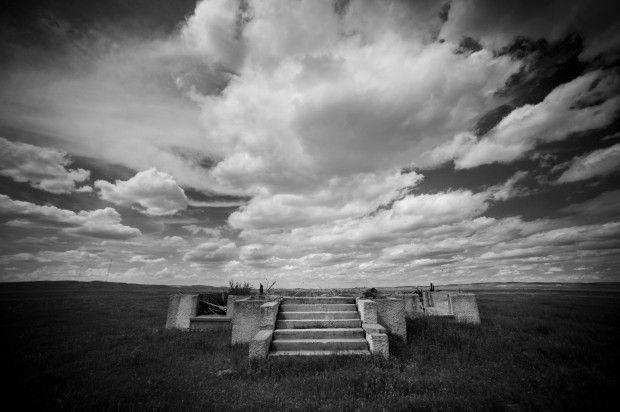 Antioch embodies the "here today, gone tomorrow" life that typified many young settlements in the West.
The Sheridan County community was originally called Reno, but confusion with the Nevada city of the same name led its leaders to rename it Antioch, after the Ohio city from which a prominent family had lived.
The small town boomed from nothing to more than 2,000 residents during World War I, owing to large deposits of potash -- a potassium compound used in fertilizer and manufacturing -- in alkali lakes nearby, according to History Nebraska. Imports from Germany, now a hostile state, had previously provided most of the potash used in the United States, and businesses sought to capitalize on the Sandhills' bounty.
As quickly as it rose to prominence, though, it faded into obscurity after the war. With German imports far cheaper than Nebraska potash, the last plant closed for good in 1921. Visible along Nebraska 2 are concrete ruins of a potash processing facility, the remnants of this boomtown.
2. De Soto (Washington County)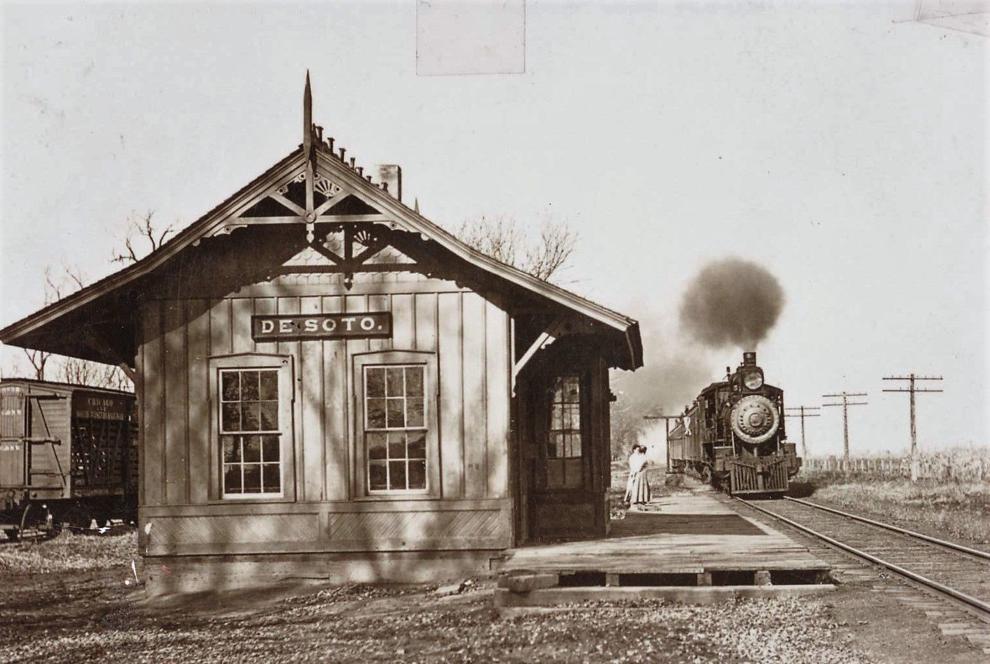 Famed for steamboat sinkings before and during the Civil War, the early Missouri River town of De Soto could have foreseen its own fate.
The first county seat of Washington County was established in late 1854 and officially incorporated early the next year. Seemingly overnight, it boomed to boast several hundred residents, a dozen stores and taverns and three banks. Just as quickly, all three failed in the bank panic of 1857, with the Colorado gold rush convincing many residents to move west.
And, as was the case with so many communities in that era, the railroad's choice to locate elsewhere was a death knell. The Sioux City and Pacific Railroad instead built its own town, Blair, which has long succeeded De Soto as the county seat.
The De Soto name lives on in the area, with the De Soto Bend National Wildlife Refuge along the Missouri River. In that park is an exhibit displaying many artifacts recovered from the Bertrand, one of the doomed steamboats.
3. DeWitty (Cherry County)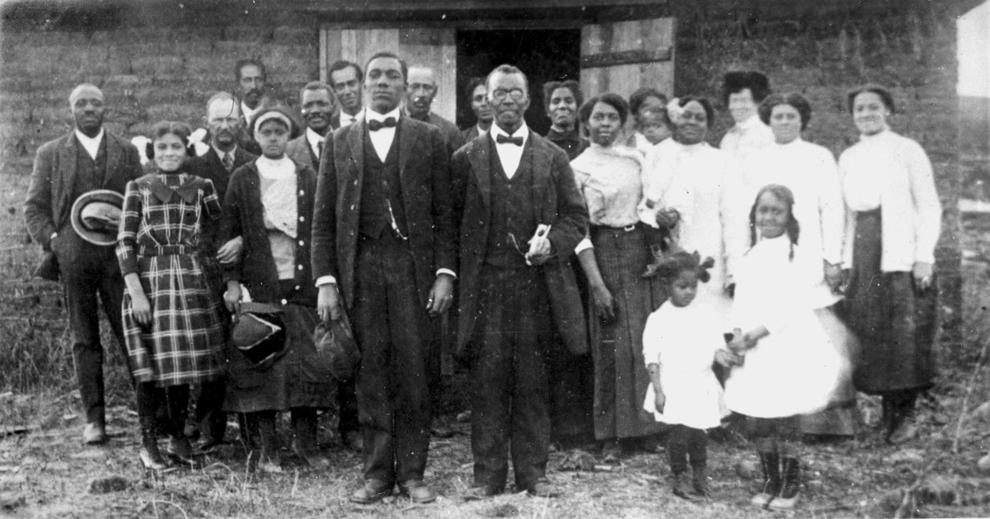 Though the vast majority of homesteaders lured to Nebraska by the promise of free land were white, not all were. Nowhere was that more evident than DeWitty.
A vibrant community of roughly 200 African-Americans, some of whom were slaves freed after the Civil War, settled along the North Loup River in the northern Sandhills on what's now U.S. 83. Though it wasn't the state's only largely black community, it was the most successful.
Though little is left beyond a pioneer cemetery and a handful of building foundations, DeWitty -- later renamed Audacious -- once boasted a post office, school and a variety of businesses. The school was notable because it was integrated between black students from DeWitty and white students from nearby Brownlee, which was all but unheard of in the late 19th century.
While the town no longer exists, its memory lives on through descendants and historians who share stories about Nebraska's most prominent black settlement.
4. Dobytown or Kearney City (Kearney County)
Though the official name for this small community three miles west of Fort Kearny was Kearney City, the name Dobytown -- a reference to the handful of earthen buildings that appeared to be constructed from adobe -- stuck.
Unlike many settlements set up for homesteaders, Dobytown sprung up to provide soldiers and pioneers services that weren't typical of military bases. To quote the History Nebraska marker at the town site: "Gambling, liquor and disreputable men and women were its principal attractions." Its famous customer was Gen. William Tecumseh Sherman, who despised its whiskey.
The town boomed to become a major outfitting point on the western migration, in addition to a Pony Express station. But its days were short-lived after the nearby Union Pacific Railroad passed outside of town and greatly reduced traffic. Fort Kearny's closure in 1871 sealed the demise of Dobytown, which was abandoned shortly thereafter.
5. Hecla (Hooker County)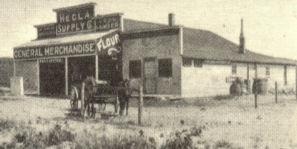 Named after an Icelandic volcano by the Grand Island and Wyoming Central Railroad, the siding for cattle transportation grew into a tiny town that persisted for several decades.
The Hooker County Historical Society notes the town never exceeded 11 permanent residents. Despite its size, it had a general store, pool hall and school. Those working on the railroad and cattle drives could nearly triple its population -- though they'd often have to sleep in the store or a barn.
Though the depot closed in the 1930s, Hecla's stockyards operated for another couple of decades. By the 1960s, however, nothing remained at the site where the town had stood. A History Nebraska marker now marks its former location along Nebraska 2.
6. Lemoyne (Keith County)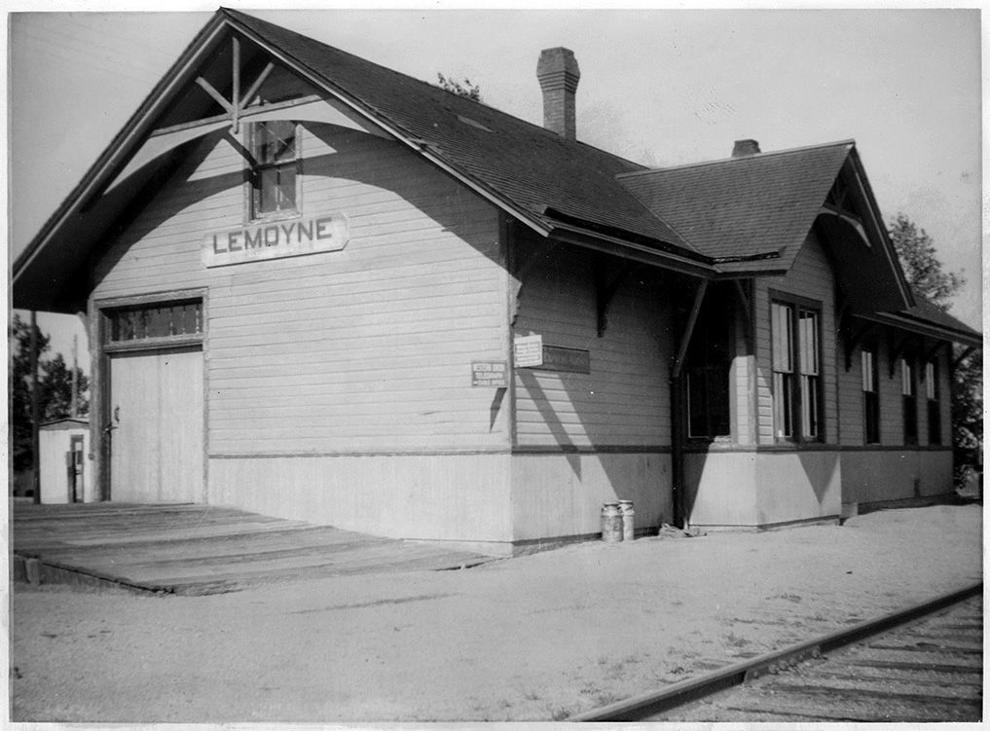 Unlike other ghost towns, a town named Lemoyne still exists in Nebraska. The small community, which boasted 82 residents in the 2010 Census, is nestled along the north shore of Lake McConaughy.
But that's the second iteration of Lemoyne. The first, often referred to as Old Lemoyne, is deep beneath Nebraska's largest lake.
Lemoyne Jacobs arrived in the area in 1875. He owned the land that would house the original town site and tirelessly promoted it. His persistence paid off when it secured a Union Pacific rail line in 1909 before being surveyed in 1911. Within a decade, it boasted more than 200 residents.
By 1937, however, the Tri-County Association informed Lemoyne that the town had to be relocated. A new project would flood the land, requiring the young town to move to higher ground.
During a drought that dropped Big Mac's water levels to record lows in 2004, a few pieces of the old town site emerged. A couple of old building foundations and other bits of the original Lemoyne could be seen for the first time in nearly seven decades.
7. Mariaville (Rock County)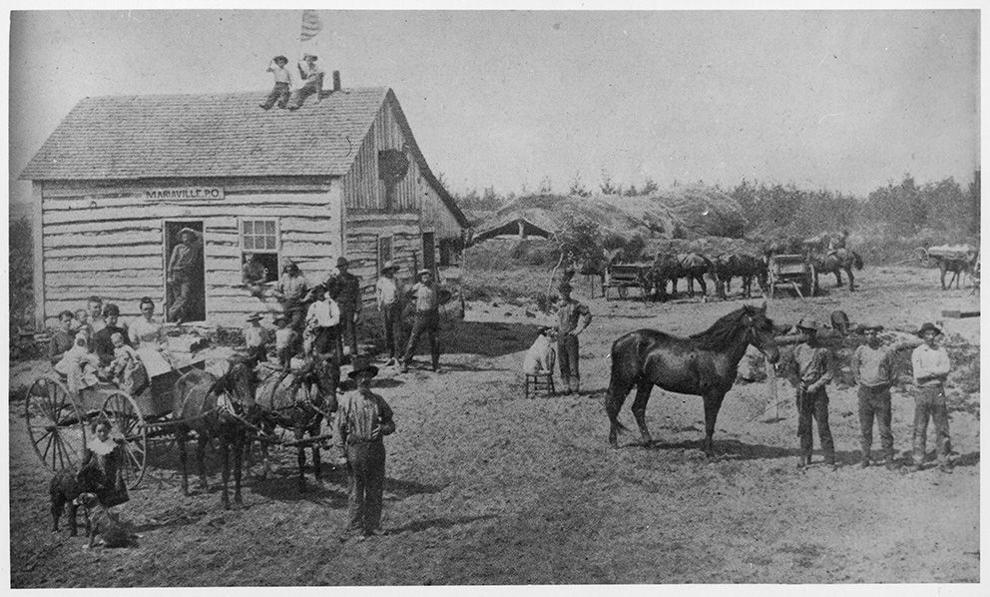 Though the West was hardly the land of outlaws it's often portrayed as being in movies and TV shows, they certainly existed on the Nebraska frontier. Those characters were far more complex than portrayed.
In the case of the short-lived town of Mariaville, one outlaw's generosity is credited with helping keep the town afloat.
The Peacock family was the first to settle in this area of north-central Rock County, and they opened the general store and post office at the site. It was named Mariaville after their daughter, Hatti Maria. Naming town sites after the first white child born was a common practice.
A story passed down over the ages, which appeared in the 1988 Rock County Centennial book, credited notorious horse thief and convicted killer Doc Middleton -- who later performed in Buffalo Bill's Wild West Show -- for buying dinner for his gang and slipping $10 to $20 under his plate after a meal.
This store was, for a time in the early 1900s, operated by my great-grandfather, who left his life as a doctor in Chicago for the pioneer life of Nebraska.
After a long, difficult journey from their life of luxury, my great-great-grandparents came to settle in the vicinity of Mariaville. It was here that my great-grandfather, whose love of the Sandhills' wild beauty and natural bounty has been passed down for generations, was born.
While that tradition endures, the store and town itself are long gone, located on private property northwest of Newport.
8. Meadville (Keya Paha County)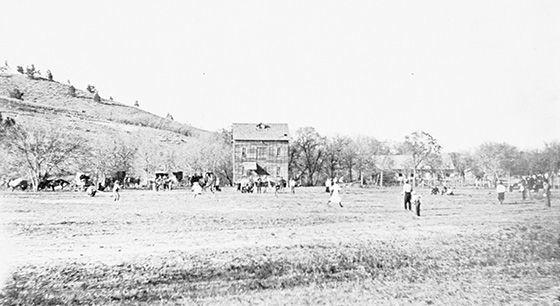 Not all ghost towns stay dead and buried forever -- Meadville is proof of that.
The town on the north bank of the Niobrara River in Keya Paha County, named after Civil War veteran and early settler Merritt Mead, was never large, despite its early role as a stop for travelers heading west.
But it endured all of the hallmarks of communities that long ago faded from the map. First, it lost its post office -- twice. Then, its general store closed, too. (We'll get back to that.)
The toughest blow was the rerouting of Nebraska 7, which connected Ainsworth to Springview, that came straight through Meadville. Though what's known as Meadville Road still exists, it's no longer the major route it once was after being largely replaced by U.S. 183 a few miles to the east.
Meadville was all but abandoned for some time. But local businessmen resurrected the general store in the 1990s. Though the facility recently changed ownership, it remains open.
With a park containing a popular river access point, too, Meadville remains on the map despite being a ghost town for many years.
9. Montrose (Sioux County)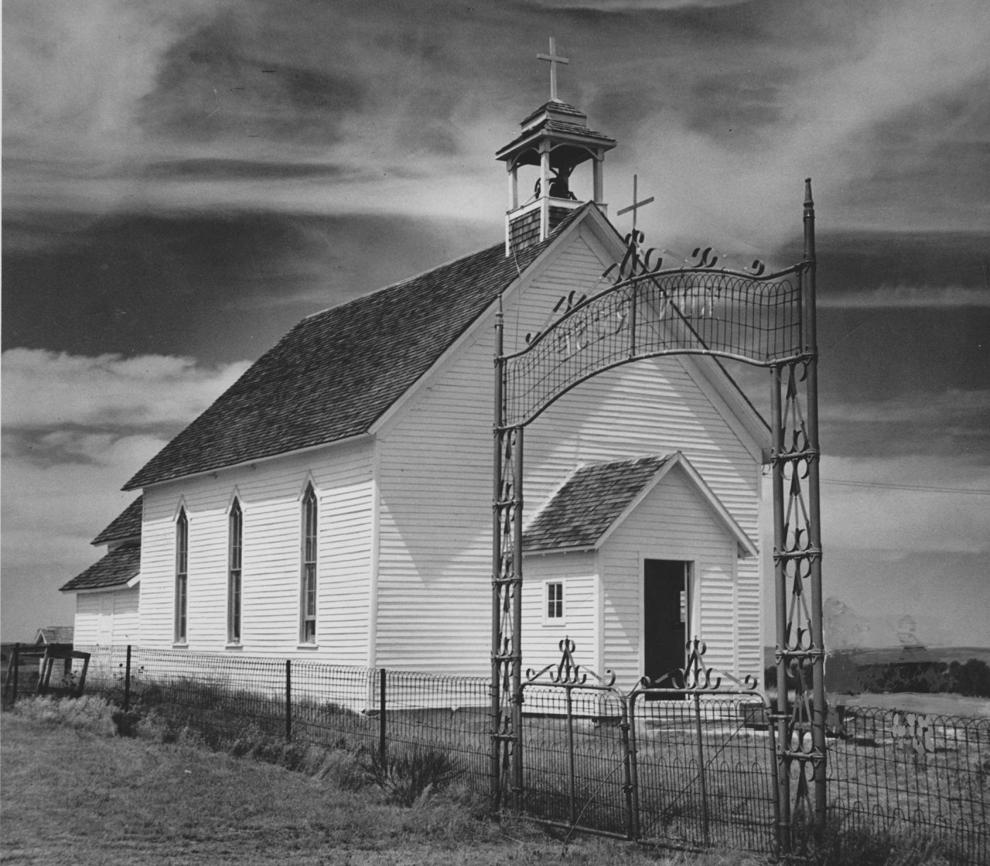 In Nebraska's northwestern corner, a single building remains where a town once existed.
Immaculate Conception Catholic Church, built in 1887, has stood alone for years, and the occasional Mass is celebrated there. Without the church and its adjacent cemetery, though, no tangible reminder would mark where Montrose -- which peaked at 24 residents in 1910 -- had been in the present-day Oglala National Grassland.
The town's enduring claim to fame happened before it had even been platted.
Just north of the future townsite, a U.S. Army guide shot, killed and scalped a Cheyenne warrior named Yellow Hand in an ambush during what became known as the Battle of Warbonnet Creek. It was purported to be the man's first kill, coming shortly after Gen. George Custer's forces were massacred at Little Bighorn.
The scene would play out time and again during stage shows later hosted by that soldier, who had a prominent residence in the state when he wasn't touring the world. His name was "Buffalo Bill" Cody.
10. Nonpareil (Box Butte County)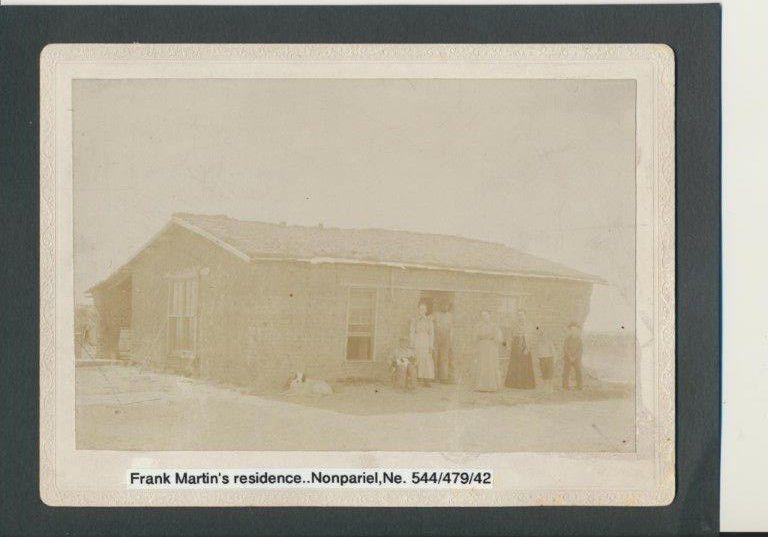 When voters in southern Dawes County, tired of traversing nearly 60 miles to the courthouse in Chadron, elected to break away and form their own county, Buchanan -- later renamed Nonpareil -- was the first community to pop up in the new Box Butte County, named for a local landmark.
An 1888 election to confirm Nonpareil's position wasn't well received by the upstart town of Alliance, so much so that armed guards stood outside the courthouse to protect the records.
That distinction, however, would be short-lived. Nonpareil fell victim to the politics that dominated the settling of the West and led to the demise of many former county seats.
Bohemian settlers built a second Nonpareil roughly 8.5 miles northwest of Hemingford. Records from the Knight Museum and Sandhills Center in Alliance indicate the town existed from about 1925 to 1946, and the former school building nearby is still standing.
Little marks the site of Box Butte County's first townsite, however, and nothing marks its location alongside that same railroad that bisects the county.
11. Pischelville (Knox County)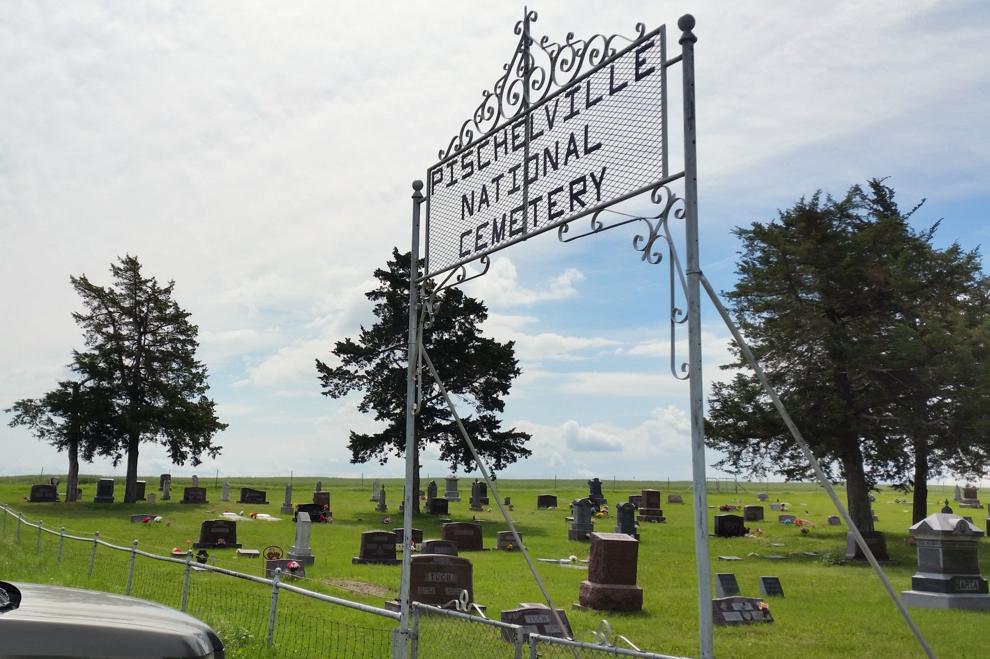 Czech heritage remains strong in northwestern Knox County, near where the Niobrara River flows into the Missouri River.
Descendants of many of the first Czech immigrants who moved to that area of northeast Nebraska in the 1870s still live in and farm their corner of what locals call the Bohemian Alps. Pischelville, named after early settler Anton Pischel, is one of several such defunct settlements in the area. Many of them also bear Czech names.
Though the former townsite is no more, its cemetery -- designated as a national Czech cemetery -- connects past with present. Interspersed among the headstones with inscriptions in Czech are more recent burials of their descendants who remained in northeast Nebraska.
My first ancestor who came to Nebraska is buried among them. Sent from Chicago to present-day Knox County by a Czech organization, Jan Schreier -- who later Americanized his first name to "John" -- and his family settled in the region in 1870 before moving into Verdigre. His great-great-great-grandchildren still live nearby.
12. Rock Bluffs (Cass County)
Rock Bluffs, situated between two hills alongside the Missouri River, was a major player in Nebraska's earliest days, when it once was a legitimate rival to Omaha for power. Yet, as the Journal Star wrote in 2016, the community "stumbled over about every obstacle possible to growth, dooming it (to) obscurity."
Occasionally referred to as just Rock Bluff, the town is marked by only a cemetery and a former one-room schoolhouse that was converted to a museum after it closed in 1969. They belie the fact that Rock Bluffs was once a vibrant center of commerce for riverboat traffic and other businesses.
While the ultimate cause for its demise was that it was bypassed by the railroad -- a common story in that time -- for Plattsmouth, Rock Bluffs' history still intrigues.
The community was home to world-champion boxer Perry Graves and a short-lived college called the Naomi Institute. There also are stories of curses by Oto tribesmen forcibly removed from their home, a haunted cemetery and a pair of unsolved murders.
13. St. Deroin (Nemaha County)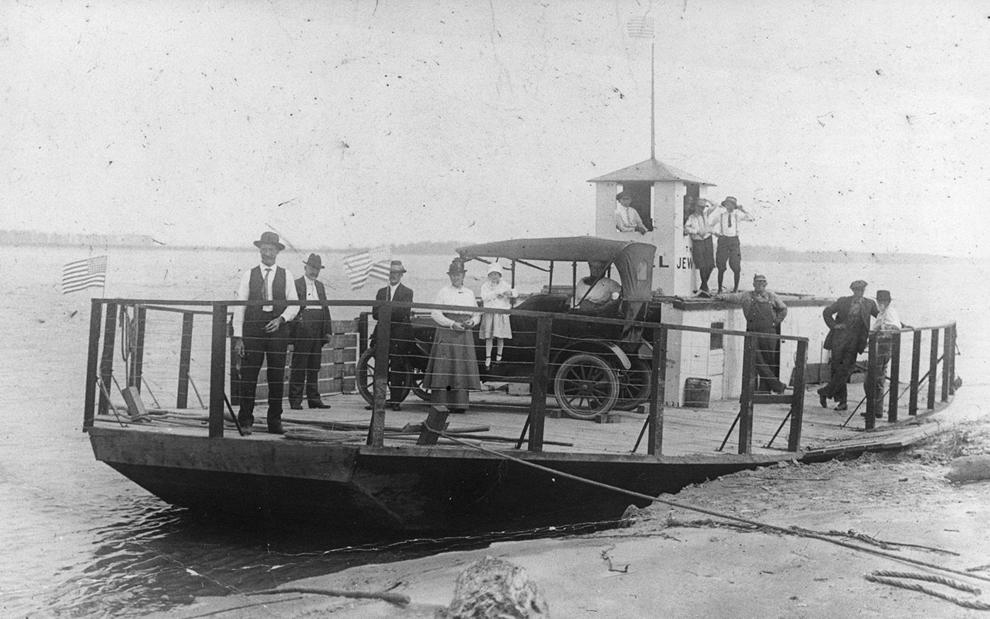 It's hard to find a more accessible ghost town in Nebraska than St. Deroin. Founded in 1854 as one of the earliest settlements in Nebraska Territory, it's located entirely within Indian Cave State Park.
Named after Joseph Deroin, a prominent half-Oto trader who owned the land it occupied, the town challenged Brownville's claim to being the first platted in the state. (The "Saint" was presumably added shortly thereafter, to evoke feelings of larger cities St. Louis and St. Joseph.) Its namesake, a colorful and controversial character, was later shot and killed while attempting to collect a $6 debt. His killer was acquitted.
Peaking in population in the 1870s at roughly 300, the town's demise from that high point was slow. Floods eroded the Missouri River steamboat landing, eventually forcing all traffic to Brownville, and the railroad elected to pass St. Deroin by. A 1911 flood was its death knell.
14. Sedan (Nuckolls County)
Sedan is no longer an incorporated town, but it remains a hub for commerce in south-central Nebraska as a satellite site for a local farmers co-op.
Founded as Coy, the town opened its post office in 1900. The name was changed to Sedan, after a French city, in 1906. Never a big community, its population reached a high-water mark of 35 in 1950 before fading into obscurity. The post office closed three years later.
However, Aurora Co-Op operates grain elevators in Sedan, although the site has a postal address of Edgar, a nearby town to its northwest. The elevators are visible from miles away, owing to the flat landscape in the area, and made headlines following an accidental 2013 explosion in which two people were injured.
15. Spring Ranch (Clay County)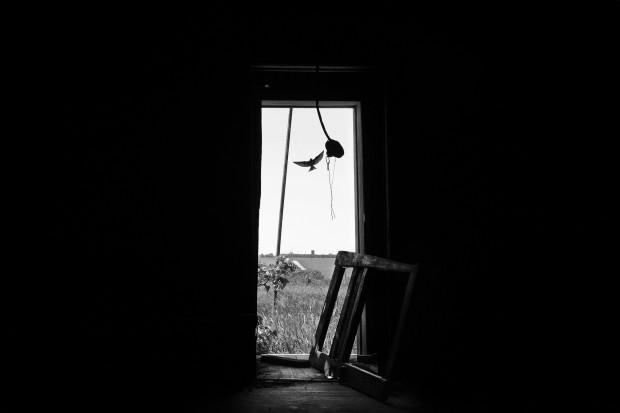 Few ghost towns take that mantle as literally as Spring Ranch, which still commemorates a history that some consider haunted.
Founded in 1860 along the Little Blue River, within sight of the Oregon-California Trail, Spring Ranch -- often referred to as Spring Ranche in early texts, to differentiate itself from an actual ranch -- began as a trading post for settlers heading west. The town that sprung up, though, was devastated by a Cheyenne and Sioux war raid in 1864 that left several people dead.
Undeterred, a new Spring Ranch was built in southwestern Clay County in 1870. Noted for its mill, it grew into a small but hardy community of roughly 100 with the businesses typical of towns in that era. 
In 1885, amid whispers that a widow named Elizabeth Taylor had murdered her husband and ordered a barn burned, a vigilante mob hanged Taylor and her brother Tom Jones before they could be tried in court.
By the 1950s, the town was all but vacant. A handful of deteriorating buildings and other signage, however, marks the site -- as does the bridge.
Historian Jim McKee, who still writes with a fountain pen, invites comments or questions. Write to him in care of the Journal Star or at jim@leebooksellers.com.