Downtown Omaha's only diagonal street was the birthplace of the Flatiron Hotel, which has a long history and is still in use.
The History Nebraska marker will be dedicated at 10 a.m. Saturday at the lake near Northwest 48th and West Cuming streets, next to Arnold Elem…
The mall's bare dirt expanse looks surprisingly close to the way it appeared in a 1975 photo, after crews removed the buildings but before the…
Gene Leahy Mall set the stage for generations of downtown development in Omaha. Many of the major downtown changes of the past five decades li…
Omaha, Douglas County and a community group will unveil a historical marker outside the Douglas County Courthouse, where a Black man was lynch…
A.J. Sawyer, who would go on to become Lincoln's mayor, was one of the first greenhouse owners. At one point his Lincoln Floral Conservatory h…
"It was like God dragged two fingernails across the land," said Gregg Moeller of nearby Wisner.
Omahans during World War II knew a strong-swimming, shark-defying "human tugboat" of a hero when they saw one, regardless of the color of Char…
"Naked" dance parties. Zooming in a suit coat, tie and boxers. Furry friends becoming coworkers. These are the kinds of pandemic happenings a …
In 1975, a group of women in the East Campus neighborhood decided to form an extension club. They learned the art of housekeeping and a whole …
Clontarf never was incorporated as a village, but it functioned like one and wielded political clout larger than its 47 acres. There was a law…
As federal authorities demanded bankers seize the assets of Japanese Americans, a Mitchell banker stood firm and refused to do so, saving the …
It takes more than just history to make a building historic. Sometimes it takes luck and a lot of persistence.
'Mascotte was a big joke, but it looked good while it lasted.' The village had a factory, railroad depot, hotel, general store, school and abo…
Sandra Mann set up the barn to tell stories through old farm and ranch tools, horse tack and saddles, family mementos and rediscovered treasures.
Seven tornadoes hammered Grand Island over the course of four hours 41 years ago today, killing five people and earning the destructive storm …
When the famous Budweiser Clydesdales high step through the Old Market during Friday night's Memorial Day Parade, they will be doing so near t…
A tornado swept through Hallam on May 22, 2004, leveling most of the homes and businesses in the small town. Volunteers in surrounding communi…
See photos of the fire May 19, 2016, at Ideal Grocery. Do you remember Ideal Grocery?
The Little family lived in Omaha until threats from the Ku Klux Klan drove the family out of Nebraska toward the end of 1926 — about five mont…

Tabitha Health Care Services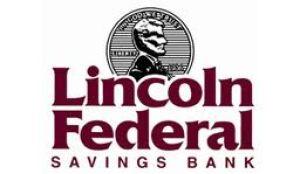 Lincoln Federal Savings Bank
Burt Smith sat down and wrote his list and he and his brother composed a life story in chapters. Birth. Pre-Teen Years. Marriage and War Years…
The Midwest was hit harder than any other part of the country during the polio epidemics of the 1940s and '50s. Now the generation that fought…
Heavy rains in May 2015 flooded fields and roads in Lincoln and throughout southeast Nebraska. Our photographers and readers documented the day.
The hotel was described as being of brick, with 130 guest rooms, and operated on the European Plan as "the largest hotel between Chicago and S…
Evolving businesses and fire shaped what was once and is now again the Occidental.
Brook Berringer, 22, died on April 18, 1996, in a plane crash near Raymond. His funeral was held 25 years ago today.
Steve Loftis treks south Lincoln trails with a rucksack in honor of his uncle, a 23-year-old soldier from Tekamah who died on the Bataan Death…