With the coronavirus pandemic closing most conventional movie houses, there has been a resurgence in movies shown on a drive-in basis.
On Sept. 19, 1987, nearly 69,000 people filed into Memorial Stadium, not for Husker football, but for Farm Aid III. On the anniversary of the …
Here's what people are uncovering in The Lincoln Journal Star newspaper archives. Search our historical issues for obituaries, marriage and bi…
The restoration is currently at its second stage of a three-part project, which will create a community center for the Village of Walthill and…
J.C. Seacrest left his name and his legacy throughout Lincoln.
Thomas wasn't related to J. Sterling, but both Mortons were important figures in Nebraska history, though Thomas is largely forgotten today.
The Nebraska State Fair was held in Lincoln years and years before moving to Grand Island. Here are some photos showing what the fairgrounds l…
A familiar campus building has a history many don't know.
The 710 was originally built at the Havelock Shops in 1901 as a high-speed engine to pull passenger trains. 
Instead of covering our noses and mouths with a mask, we were all donning our special glasses to see the eclipse on Aug. 21, 2017. 
The Stuart Theater opened June 10, 1929. For 71 years, it featured movies, theatrical productions, church services and the like. It was renova…
With the help of computer drafting software, a clue buried deep in an old Lincoln newspaper and a collection of photographs at UNL, the capito…
Between the election of President Abraham Lincoln and his assassination, the speed of news accelerated rapidly. 
Here's a look back at Lincoln's culinary history, from restaurants remembered to some that are longtime favorites and still in business.
The St. Elizabeth School of Nursing class of 1961 had kept in contact for nearly 60 years sending a round robin of letters across the country,…
Although the tuna frenchee, hot dog frenchee and pizza frenchee disappeared in the 1970s, the cheese frenchee is still available at Lincoln re…
The 19th Amendment, granting women the right to vote, is celebrating its 100th anniversary this month. Take a look at Nebraska's role in its p…
"Pedaling Suffrage: Along the Path of Women Activists" coincides with the anniversary of the 19th Amendment's passage granting women the right…
The options are better now, but folks have been swimming in the Capitol City for a long time.
Cushman Motor Works began in Lincoln in 1901 in a basement shop and was among Lincoln's biggest employers before the plant was closed in 2002.

Tabitha Health Care Services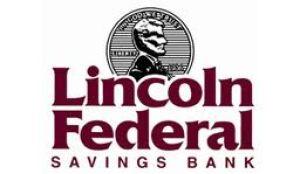 Lincoln Federal Savings Bank
Hebron site gave birth to a college, apartments and finally a hospital.
For most of the past 95 years, a Cornhusker Hotel has stood at the corner of 13th and M streets in downtown Lincoln. Here is a brief history o…
What's more American than a parade? The Journal Star archives yield a wealth of photographs from Fourth of July parades.
Lincoln has been home to many protests throughout the years, whether on the steps of the Capitol or on the streets. Here's a look at some of them.
How and when the Bible got from south-central Nebraska to a northeast Wyoming rummage sale remains a mystery.
On May 31, 1966, the Lincoln Recreation Department dedicated the Show Wagon, a "theater on wheels" that was taken to schools around the city. …
Lincoln's first hospitals were one-doctor facilities, often with very limited or nonexistent overnight capabilities, often in the doctor's hom…