In honor of Martin Luther King Day, see archive photos of King visiting Lincoln and memorial services and demonstrations after his death.
Misspellings and misinterpretations played a big role in the naming of some Nebraska places.
Here's what people are uncovering in The Lincoln Journal Star newspaper archives. Search our historical issues for obituaries, marriage and bi…
United Rent-Alls was born in Lincoln, grew to international stature then disappeared.
Lincoln grew rapidly in the 1920s and '30s as the city we know today began to take shape. Take a look at that period in the Capital City's past.
Lincoln residents submitted their memories of some favorite Lincoln institutions. Those memories are collected here.
As a child, Ed Zimmer could amuse himself for a long time with a tangle of string. In adulthood, he found satisfaction searching through multi…
See the Lincoln buildings that have made the National Register of Historic Places for being historically and architecturally significant. Desc…
John Boulware made history in Nebraska, but mysteries surrounding him make it hard to know for sure how much.
The author, who goes by the name Miss Cassette, is a mystery all her own. Now she has written a book about her obsession with grand and unusua…
The Smoke Signal was completed in such a respectful way that local Native American tribes attended the dedication ceremony. Over 100 people fr…
A pair of lifelong Husker fans missed the Game of the Century on Nov. 25, 1971, and they have the tickets to prove it.
The cement business helped keep Louisville booming while the rest of Nebraska and much of the nation went bust.
Business has always been part of the plan on Lincoln's Sumner Street.
"The trains performed a real transportation function at the fair. We could pick up passengers at parking lots on the outskirts of the fair and…
Though largely forgotten, a ferry boat helped give shape to the city of Omaha.
The West O Drive-In opened May 25, 1951, with a capacity for 450 vehicles. Admission was a reasonable 60 cents per person. On weekends, the dr…
The candy business has a long history in Nebraska's capital city.
Check out photos from a snowstorm that packed a much bigger punch than this weekend's event. The historic October storm hit Oct. 25-26, 1997.
Before you can have a state, you've got to have state lines. And somebody has to draw them. Here's how it all started in Nebraska.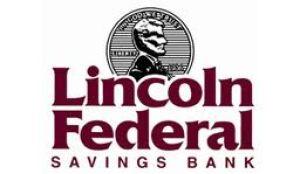 Lincoln Federal Savings Bank

Tabitha Health Care Services
Nebraskans have always been excited about football. Check out the scene in Lincoln before a key matchup 90 years ago.
Believe it or not, these are the places in Lincoln with the most lore for being haunted. 
Nebraska towns range in size from one resident (Monowi) to more than 400,000, but these are only the settlements that have withstood the test …
Let's take a look back on Lincoln's spooky celebrations from years gone by. How will you celebrate Halloween this year?
The magazine wants a wide variety of your submitted photos: "Anything you can do in a park or you could do back then, that's what we're looking for."
The building that housed several bars, none more iconic than P.O. Pears, is making way for a large apartment project.
Knight's Plumbing was one of many businesses to occupy space in the area of O and 23rd streets.