In the evening, when Dottie and Bob Shapiro walked about their neighborhood at the edge of town, they liked to watch the houses rising up around them.
The trees were twigs back in 1970, far and few between, and Lincoln was off in the distance, beyond the gravel of 70th Street.
A few years earlier, Strauss Brothers Builders had broken ground for Wellington Greens, the first development of its kind in the city. A story in the paper promoted it as a "clutter" of townhomes in a parklike setting.
An unfortunate typo, Ed Zimmer, historic and preservation planner for the city, said last week.
The correct term would be cluster.
It was a new idea for the city — and the country — in 1967. Instead of individual homes with big backyards, the builders envisioned groups of dwellings with shared walls, surrounded by swaths of green space. A Community Unit Plan in planning department jargon. Townhouses to the rest of us.
The concept had been approved in the city's comprehensive plan in 1953, Zimmer said, but it took 14 years for the Strauss Brothers to come forward and take it on.
"It gives you the same density you would have in a conventional subdivision, but it allows you to vary how you lay things out."
Zimmer spoke at the Wellington Greens 50th anniversary party last month, sharing his research into the development's past.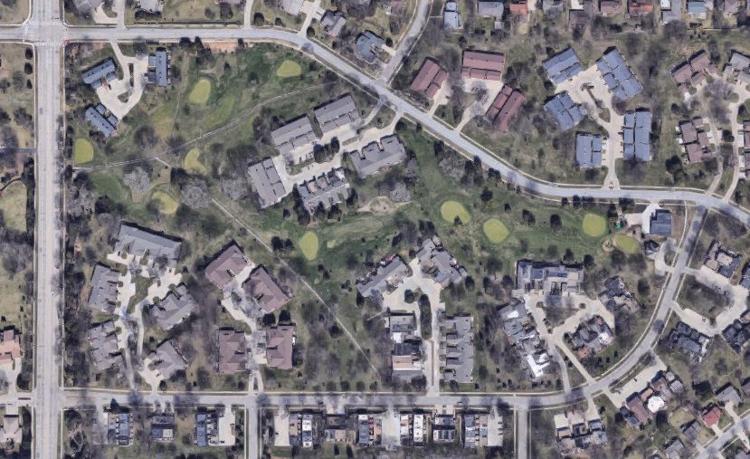 Trees lined the streets and graced the nine-hole golf course and a city now surrounded the enclave, with banks and shopping centers and churches and houses stretching in all directions.
That Sunday, a barbershop quartet performed and muscle cars lined up and neighbors ate cake and Dottie shared stories of what their neighborhood looked like long ago.
"I'm not the oldest person," she said recently. "But I'm probably the person who has lived here the longest."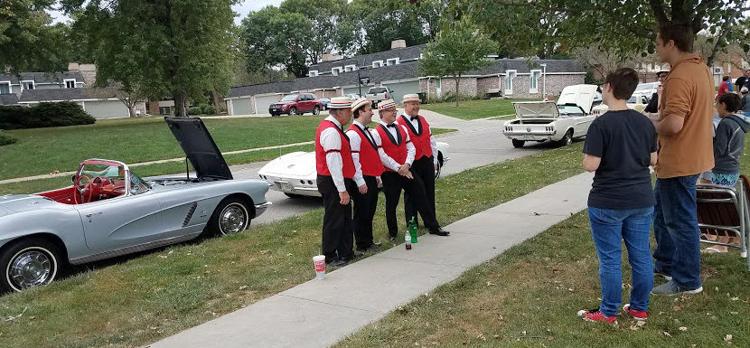 Dottie and Bob had moved to Lincoln from Omaha in 1970 with their two little ones. Bob had just finished his pathology residency and had a job waiting here.
"I loved the outdoors and my husband didn't want to take care of a yard," Dottie said.
And Wellington Greens — although not yet so green — was perfect. "It was basically out in the country," Dottie says.
While the Strauss Brothers constructed the first dwellings on the land east of 70th and South streets, other builders came on board, designing the private streets into 20 distinct courts with names like Cromwell Court and Chatham Park and San Simeon Place, each featuring its own distinct architecture.
In a 1969 story, The Lincoln Star proclaimed: "Townhouse Permits Laziness With All Comforts of Home."
It quoted from a Strauss Brothers brochure: "A new concept in country living ... nestled snuggly atop a country meadow ... sharply pitched roofs, tall chimneys and quiet winding streets, reminiscent of village life."
You have free articles remaining.
Original plans for the 70-acre development featured young families prominently in its marketing efforts, calling for nine playgrounds and a "teen play area."
"They didn't build many playgrounds and they didn't attract many families," Zimmer said.
But they did attract an East High student named Dan Riner, who lived nearby and was looking for a summer job.
Riner started tending the Wellington Greens grounds in 1972 for $1.75 an hour, taking over as head groundskeeper five years later.
In the early days, he'd drive to Shenandoah and Hamburg, Iowa, and load his pickup with saplings.
At last count, the development had 5,000 trees, he said. (He counted at the request of one of the residents.)
Riner still tends the par-3 golf course — designed by Hillcrest pro Bunny Richards, who eventually moved into the neighborhood. He pushes snow and clears debris with the help of one full-time and a handful of seasonal part-time workers.
"He is our collective memory," wrote the late Virginia Opocensky in "Wellington Greens: A Memoir," a nine-page history.
"The golf course is a high priority for Dan," she continued. "... it is perfect for duffers who want to carry, maybe three clubs, have a bit of exercise and fresh air."
A tennis court was included in the plans and built behind the maintenance shed: "It must have been designed by someone who never played tennis," wrote Opocensky.
A single play area was removed in the mid-'70s.
And while grandchildren visit, and families with children do live in the development, the demographic tends to be older and retired.
There are Monday night pitch games in the clubhouse and bridge every other Wednesday, and resident golf leagues.
Opocensky called her home a small town, with a six-member board of directors instead of a city council.
Wellington Greens is no longer the only Community Unit Plan in Lincoln, Zimmer said. Bishop Square is another and developments like Williamsburg and Fallbrook follow a similar model called Planned Unit Development, which allows for a mix of commercial and residential dwellings.
"It definitely was a new concept," said Dottie Shapiro, "and today they're all over the city."
The neighborhood suits Paul Canny, a retired principal who moved in four years ago and helped plan the anniversary event.
"It really is a community where you know your neighbors and you feel a connection to others living here," he said.
And it has a cool little place in Lincoln's history.
Riner, the groundskeeper, doesn't live at Wellington Greens, but he vouches for it.
"It's interesting, after 50 years we're really starting to evolve," he said. "It's a nice little piece of the country out here."