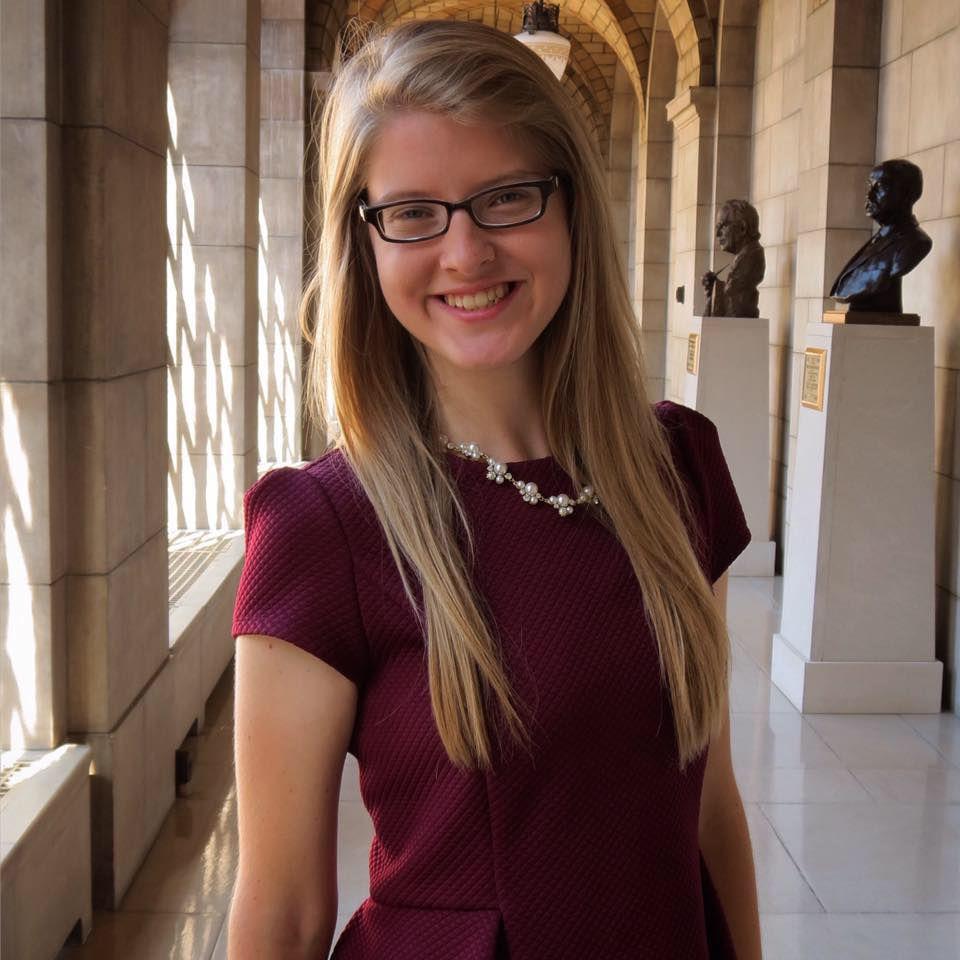 A transgender woman lost her job Wednesday after telling an employee of the Nebraska Family Alliance she was no longer welcome at a Lincoln coffee shop.
The story, told through varying social media accounts and interviews, started after Marilyn Synek, a communications specialist for the Nebraska Family Alliance, said she was told to leave Cultiva Coffee because of her political beliefs.
"This morning, I was asked to leave Cultiva Coffee and never come back because of my conservative (principles)," wrote Synek, a University of Nebraska at Kearney alum who has interned for Sen. Deb Fischer and Rep. Adrian Smith.
Synek said she stops in Cultiva once a week and has never worn anything political in the store or broadcast her conservative political beliefs.
According to her post, the employee said she recognized Synek and started berating her, calling her "bigoted trash."
"You are not f - - -ing wanted in our restaurant, so get out and don't come back," Synek recalled the employee telling her. "If you do try to come back, we will all refuse any service to you."
Reached later, Synek said while the woman raised her voice and spoke "very passionately," she did not physically threaten Synek.
"It was packed and the other customers turned to watch," Synek said. "It was pretty humiliating."
Cultiva fired the employee shortly after the altercation, according to a post by Sharon Grossman, one of the coffee shop's owners.
"We do not condone this behavior and never have," Grossman wrote. "Our sincere apologies to anyone who had to witness this incident."
Synek's noontime post quickly went viral, collecting 100 comments before 3 p.m., and the story was picked up by conservative media elsewhere, leading to several negative reviews on the restaurant's Yelp and Facebook pages.
"Cussed out customers if you are not pro gay," one reviewer from Glendale, Arizona, wrote. "If you are not gay your (sic) not welcome. Can't believe they are so prejudice (sic), against people who aren't like them? Terrible place."
"Extremely disappointed in hearing the rant by an employee yelling at a customer because of their conflicting values," wrote another, this one from Altamont, Tennessee. "The owner should be ashamed of this employee."
The coffee shop also fielded "threatening phone calls and nasty emails" after the incident, its owners said.
Natalie Weiss, who worked at the coffee shop for a little more than a year before she was fired, wrote in her own Facebook post late Wednesday morning she confronted Synek for her work with the Nebraska Family Alliance, which opposes pro-LGBTQ legislation and city ordinances, as well as Synek's work for Sen. Ben Sasse's campaign.
Weiss said Synek did not do or say anything to prompt the confrontation.
"Nebraskans like myself do lose our jobs, and sometimes our living arrangements, because of who we are, and people like the Nebraska Family Alliance are why," wrote Weiss, who identified herself as transgender.
"Their money, their influence, and their national political allies are why Lincoln cannot mount a successful ballot initiative concerning Lincoln's Fairness Ordinance," Weiss continued, referring to the ordinance to protect the rights of Lincoln's LGBTQ community stuck in the Lincoln City Council.
Weiss, in her Facebook post, admitted to using vulgar language toward Synek as she was leaving the store. While she said she was sorry for her actions, Weiss said she did not regret standing up for Cultiva's staff, a majority of which are among the LGBTQ community.
Nebraskans can be fired from their jobs or lose their homes because they identify as gay, lesbian or transgender, Weiss continued, "and you can also be fired for telling people who fight for that status quo to get lost.
"What I did was unprofessional and I certainly would not want to be treated the way I treated that woman today," Weiss said in an interview. "The fact of the matter is, that person and her political allies advocate for that type of behavior to be legal and they do it every single year in the Legislature."
Jason Anderson, another co-owner of Cultiva Coffee, said the store's location near 11th and G streets routinely draws a socially, racially and politically diverse crowd from the Near South neighborhood, lawyers working in south downtown, and politicos of all stripes from the Capitol nearby.
"We welcome everyone into our shop and do not condone the action of any employee that makes anyone feel unwelcome," he said. "Making sure people feel welcome is our goal."
In its own Facebook post late Wednesday afternoon, Cultiva said while its owners and staff are "proudly liberal ... and believe in human rights and diversity to the fullest degree," they ask staff members to act professionally toward customers.
"Whatever your race, religion, gender identity, or general political beliefs, we just want you to enjoy our food and coffee, and have a good time, and tell other people you had a good time," Anderson and Grossman wrote. "We're sorry there was a moment when that didn't happen today."
Synek said while she believes Americans can disagree politically, she hopes the instance reinforces the importance of civil discourse.
"Tolerance goes both ways, and the division in our current political climate will perpetuate if we neglect basic civility," she wrote.
Synek later updated her post to say the store's owners had apologized to her personally, adding they asked her to come back.
"I've always enjoyed their coffee and crepes, and I accept their apology," Synek wrote.