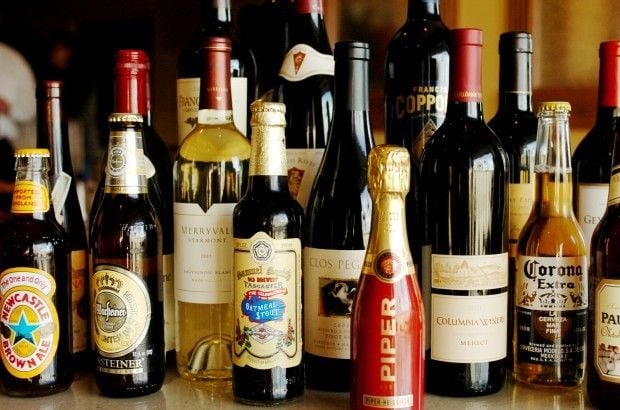 This Sunday, you will be able to buy a six-pack or a bottle of wine on your way to church -- legally -- should you choose to do so.
The Lincoln City Council loosened local alcohol sale rules, allowing Sunday morning sales as part of an ordinance requiring training and permits for everyone who sells or serves.
The Sunday sale change became effective June 6, making this Sunday the first for selling beer and wine between 6 a.m. and noon.
Still, you won't be able to buy a bottle of Canadian Club or Smirnoff Premium vodka.
State law bans selling hard liquor Sunday mornings, at least for the next six weeks.
A newly passed state law allowing businesses to sell liquor Sunday mornings takes effect July 19. 
Lincoln's new ordinance will allow local businesses to take advantage of that state law change, according to Tonya Peters, legal adviser for the Lincoln Police Department.     
Lincoln city leaders traditionally have had a conservative approach to alcohol sales, so people could buy beer and wine in the county outside the city limits, but not in Lincoln.  
It all goes back to the Methodist influence, according to local historian Jim McKee.
The village of Lancaster, which later become Lincoln was "literally owned by the Methodist Protestant Church and the fewer than 10 families who came to form a female seminary," he said in a recent column.
And the Methodist's temperance influence continued into the 1960s, he said.
So Lincoln has been slow in liberalizing alcohol sale and licensing.
This most recent change may have caught some businesses off guard, so not every business with an off-sale liquor license may be selling beer and wine this Sunday. 
A part of the city ordinance that will require people who sell alcohol to be trained and get permits got the lion's share of media attention.
That requirement doesn't begin until next year, but the rest of the ordinance took effect 15 days after the council vote.
Retailers were focused on the permit system, and the June 6 beginning date for Sunday sales caught some of them by surprise, said Kathy Siefken, executive director of the Nebraska Grocery Industry Association.
She wasn't certain all businesses would be able to change computer systems that block the sale of alcohol Sunday morning in time.
Some are scrambling to make arrangements, she said. 
All Russ's Markets, Super Savers and Hy-Vees will likely be selling beer and wine this Sunday.
"Our plan is to sell it starting Sunday unless something goes horribly wrong," said Marty Jarvis, director of marketing for B & R.
U-Stop, Kwik Stop, and Git 'N Split convenience stores with liquor licenses will be ready for Sunday morning sales. 
Casey's General Stores will not sell alcohol Sunday morning until June 17, because corporate leaders in Iowa did not learn about the city ordinance until Friday, according to Brian Johnson, vice president of finance.