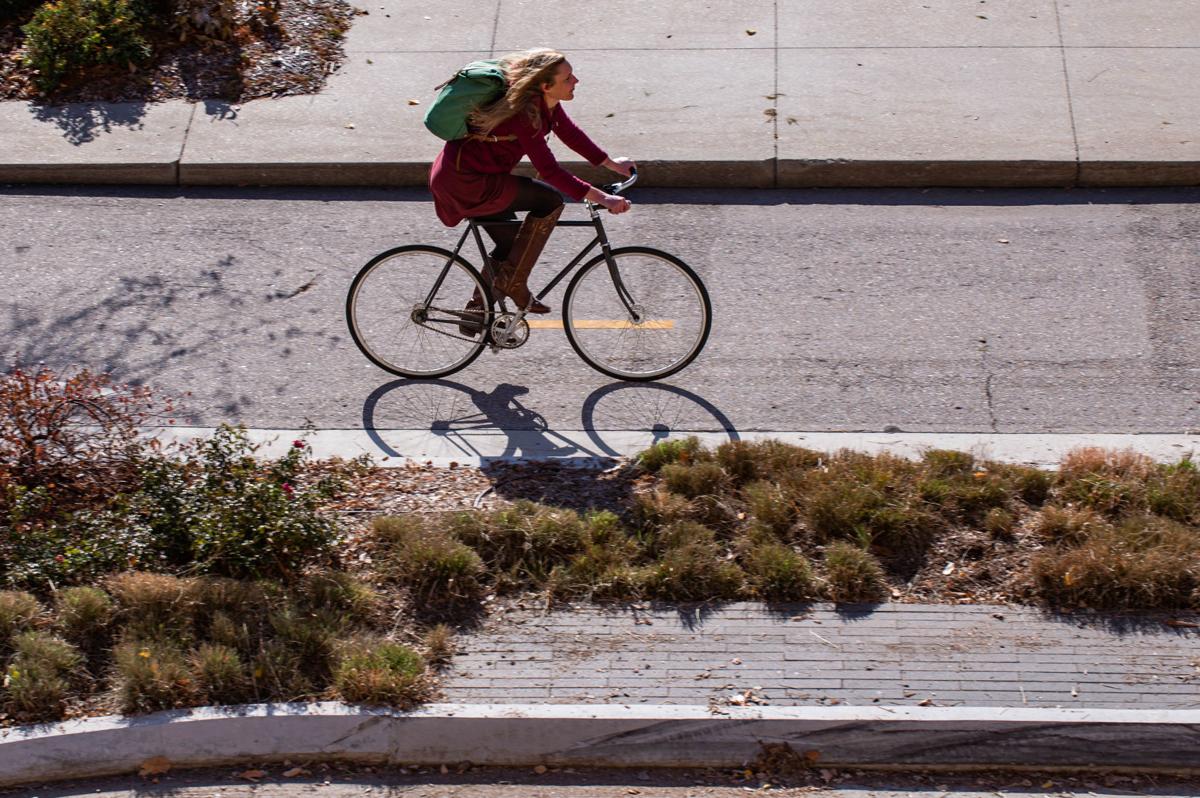 The conflict between those who want more bike lanes and those who love only cars and trucks will likely continue as the city looks at expanding the bike network. 
So here is a primer on the cost of bike lanes versus traffic lanes, provided by Kellee Van Bruggen, transportation planner for the city.
* Converting a lane of traffic to a bike lane, for bikes traveling both directions (with no other traffic changes like one-way to two-way street conversion), $17,000 per mile or $1,300 per block.
* Converting a traffic lane to a bike lane with other street configuration costs, $45,000/mile or $3,500/block.
* Building a standalone bike trail (not including land acquisition or bridge and railing costs), $380,000/mile or $29,000/block. 
* Expanding a street by one lane, $3 million/mile or $230,000/block.
* Resurfacing one lane of a heavily traveled street, $600,000/mile or $46,000/block.