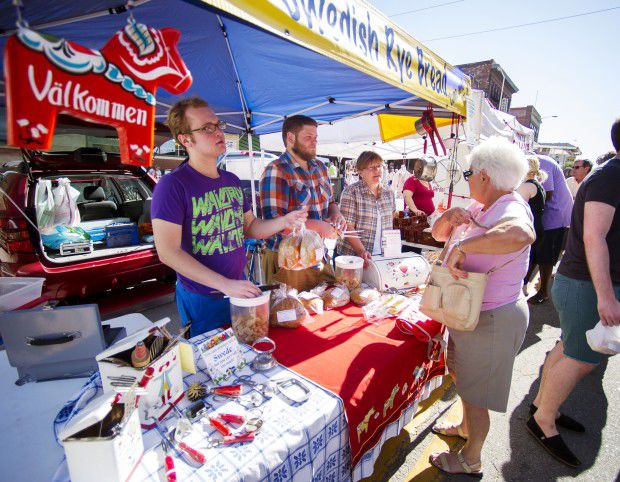 New rules will require Lincoln residents who want to sell food from their home kitchen to pay a $30 annual fee and face health inspections. 
Ordinances instituting the regulations on so-called cottage food businesses passed the nonpartisan Lincoln City Council on Monday on 4-2 votes along party lines, with the Democrats in the majority. Democratic Councilwoman Tammy Ward wasn't at Monday's meeting.
Lincoln-Lancaster County Health Department officials proposed the regulations as a means to protect food safety in the city after Nebraska lawmakers officially authorized such businesses last year.
Councilmen Roy Christensen and Richard Meginnis, both Republicans, voted against the ordinances, which would affect at least a dozen Lincoln businesses already registered with the state, according to health department officials.
From the dais, Meginnis called the ordinances "excessive regulations," because the state already has guidance in place and the regulation gives businesses outside Lincoln a market advantage since they don't have to pay fees or submit to inspections. 
"(This change) will be only regulating and putting fees on these small businesses, these entrepreneurs that want to start their businesses here in Lincoln," Meginnis said. 
Council Chair Jane Raybould countered she supports the regulations and believes the fee is reasonable. 
"I think the service that the health department provides in coaching these small businesses on how to improve and ensure our food safety in the city of Lincoln is really paramount," Raybould said. 
Lincoln's city code prohibits those businesses and, to date, people who legally wanted to sell food products made in their home needed to go through a farmers market. 
Under the new rules, operators must keep pets and non-toilet-trained children out of the kitchen while food is being prepared.
No one testified in opposition to the proposals at a hearing last week.
Get Government & Politics updates in your inbox!
Stay up-to-date on the latest in local and national government and political topics with our newsletter.