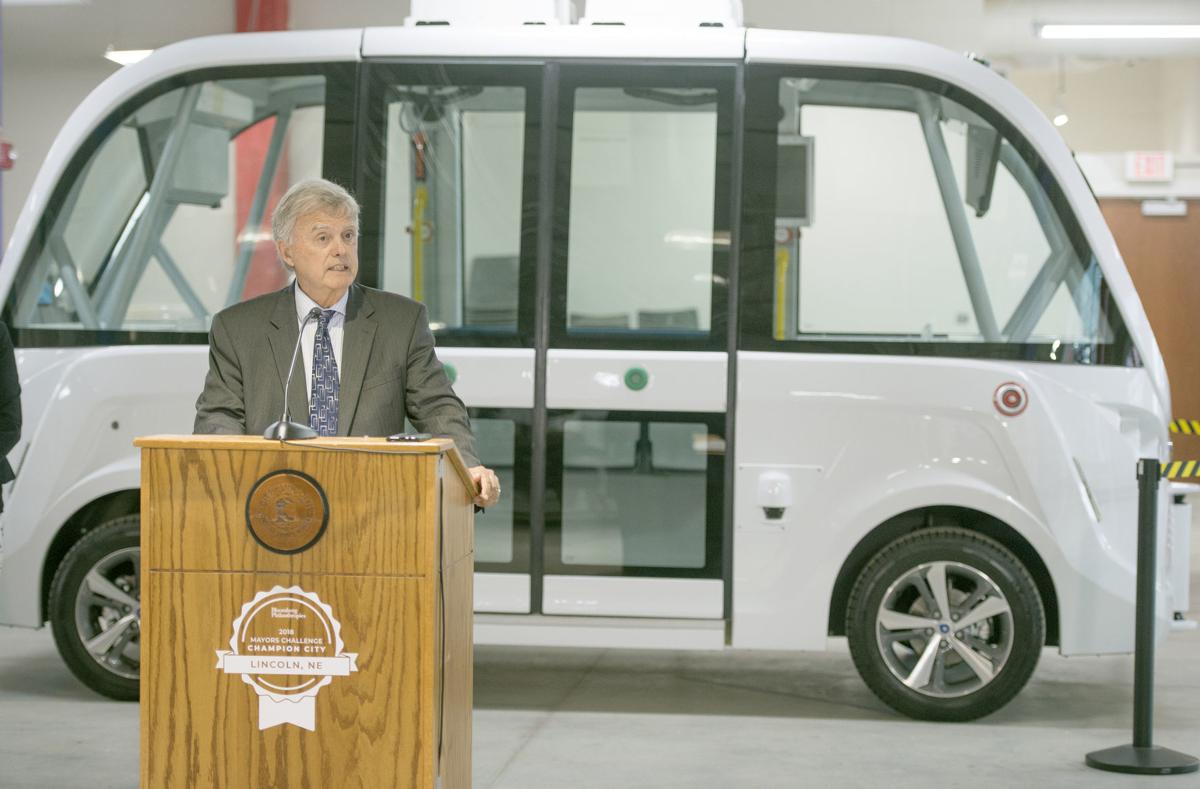 Officials in the state Republican Party have started a petition campaign to limit the Lincoln mayor to three four-year terms, which, if successful, would mean Mayor Chris Beutler could not run for a fourth term next spring.
Beutler, a Democrat, has already announced he plans to seek re-election in the spring for a fourth term.
Three active Republicans — J.L Spray, Republican national committeeman; Robert Synhorst, former executive director of the state party; and Faith White, secretary of the Lancaster County Republican Party — are all listed on documents filed with the Lincoln City Clerk's office late last week as initial contributors to the petition campaign.
The petition seeks to amend the Lincoln city charter, prohibiting the mayor from serving more than three consecutive terms. The petition asks that the charter amendment question be placed on the November ballot, which would provide for a constitutional change before the April 2019 city election.
The Republicans "are rigging the mayoral election for their candidate by introducing a petition aimed at one person," said Brandon Bayer, campaign manager for the Beutler campaign.
You have free articles remaining.
"They can't beat Chris Beutler, so they are resorting to a partisan dirty trick," he said in an email response.
The campaign would need less than 4,000 signatures of registered voters to get the question on the November ballot, according to Lancaster County Election Commissioner Dave Shively.
But there is not a lot of time to collect signatures, get them verified by the election commission, and get the required city council vote.
The council would be required to put the issue on the ballot if the petition collected enough signatures, according to city attorney Jeff Kirkpatrick. The language says the council "shall" put the question on the ballot, he said.
A council decision is generally almost a two-week process, with listing on the agenda for "first reading" one week, then a public hearing and vote on the resolution the next week.
The deadline for the November ballot for most issues is Sept. 4. But Shively said he thinks the state constitution may have other provisions for city charter issues and he will have to research that deadline question.
Beutler's campaign has announced a news conference for Sunday afternoon on the petition campaign.