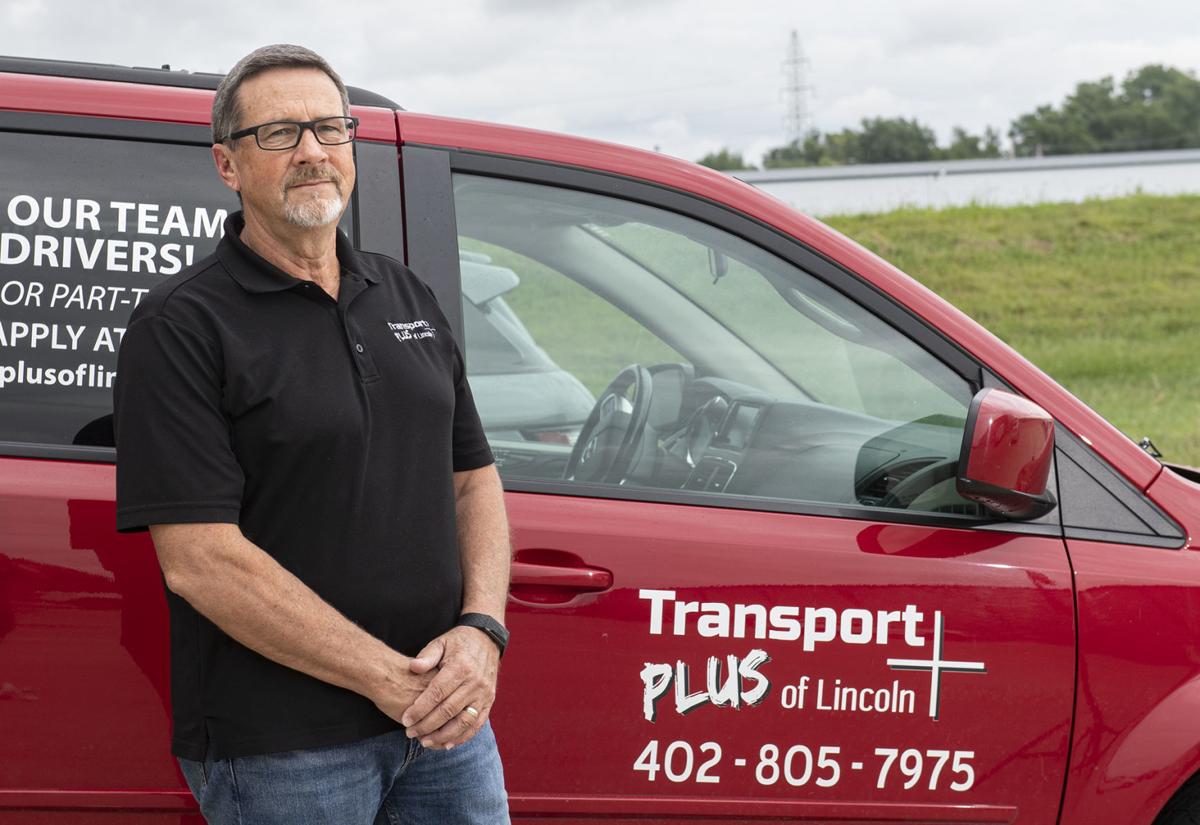 A proposed budget cut that will wipe out Dave Brauer's Lincoln business came without warning. 
Lincoln Mayor Leirion Gaylor Baird this month proposed ending the one-year contract with Transport Plus, a company that helps the city get people with disabilities around town when they've got no other options. 
The city will instead shift those responsibilities to StarTran's Handi-Van program, which currently handles 60% of the prearranged transports each year.
The change equates to just more than $147,000 in net savings for the city, part of $1.1 million in specific cuts identified to address a $6.79 million shortfall in the city's two-year budget. 
But Brauer said it will cost 21 people their jobs at Transport Plus, a company he resurrected to help the city provide this service. 
"Once we close our doors, we're not coming back," Brauer said in an interview this week.
The city contract accounted for 95% of Transport Plus' business, he said.
Under a different owner, Transport Plus provided the service for 15 years until it lost the city contract in 2014. The company went out of business, and Dave and Deena Brauer bought the company and won the contract in 2015 after the contractor that replaced it decided not to seek a second deal. 
In January, Transport Plus signed its most recent one-year contract with the city.
Brauer's staff, who are paid less than city bus drivers, have provided nearly 100,000 rides since their first contract with the city in 2015, he said.
Brauer said his drivers got their passengers to their destinations on time, but more than that, they often developed friendships with riders, some of whom live alone. The prearranged transports are available to individuals who are unable to ride a city bus.
"Transport Plus provides quality service," StarTran Manager Mike Davis said in a statement. "This issue is about affordability while maintaining service quality."
You have free articles remaining.
StarTran will hire more Handi-Van drivers to take over all of the special transports, Davis said.
Adding drivers is factored into the savings the city would see if the proposed change is adopted by the City Council on Monday, Davis said. 
Customers wouldn't be affected, he added. 
"They should continue to receive the same quality service that they've been receiving," he said. 
The change wouldn't take effect until January, after the Transport Plus contract expires.
Fiscal responsibility is important, Brauer said, but he's skeptical the city can expand the service, save money and continue to get riders around town in a timely manner. 
"If the city can truly save this kind of money, not just one time, but ongoing, and continue the level of service ..., then I have no problem with what has to happen," Brauer said. 
The city had been assigning Transport Plus fewer trips since May. 
Its share declined from a peak of 650 one-way trips a week in April to 460 trips a week in July, Brauer said. 
Then in July, Brauer met with Davis, who asked him if Transport Plus could reduce its rate from $33 per trip to $28 and Davis also mentioned the city might hire more Handi-Van drivers to expand this service.
Brauer told Davis that Transport Plus couldn't make lower its rates. He said he learned the city was considering ending the contract after a friend emailed him a Journal Star story about the mayor's plan to address the budget shortfall.
The City Council will hold a public hearing on those budget adjustments Monday evening and is expected to vote on changes after the hearing concludes. 
Brauer and his lawyer will be there, but he doesn't expect to testify. 
"I don't think it would do me any good," Brauer said. "It would be a waste of their time and my breath."