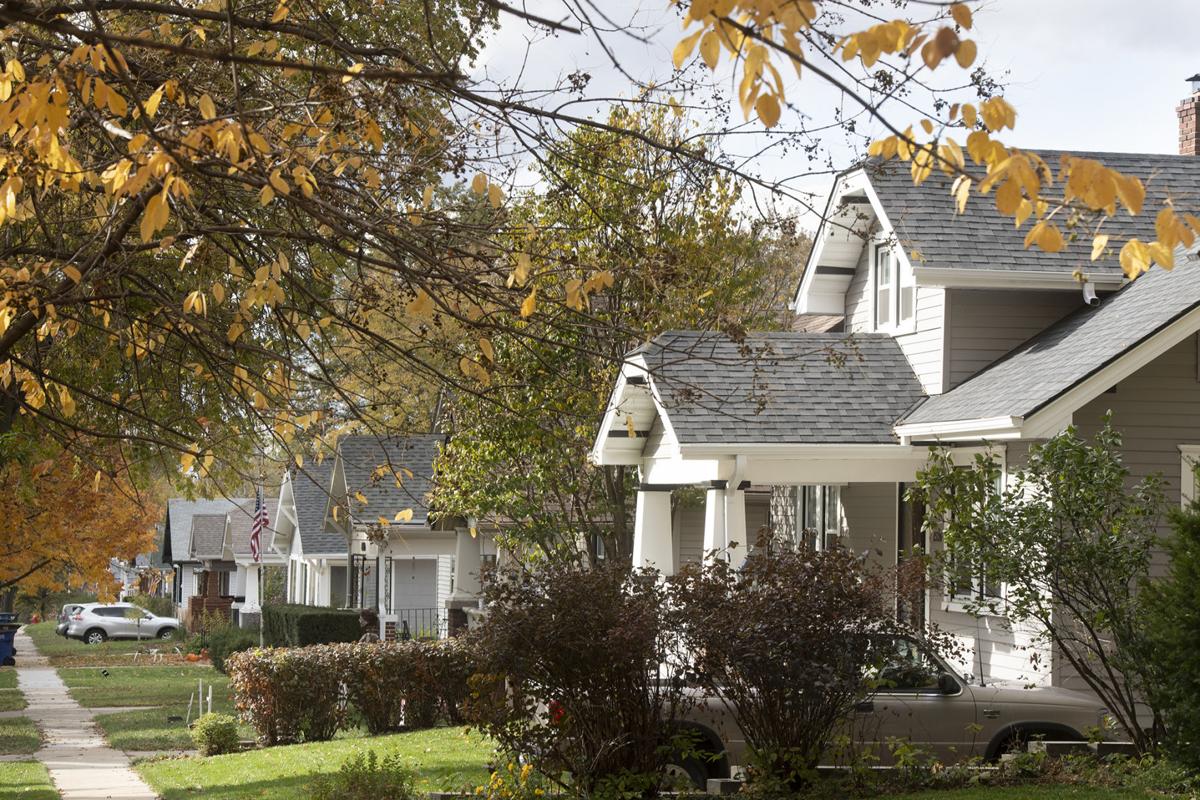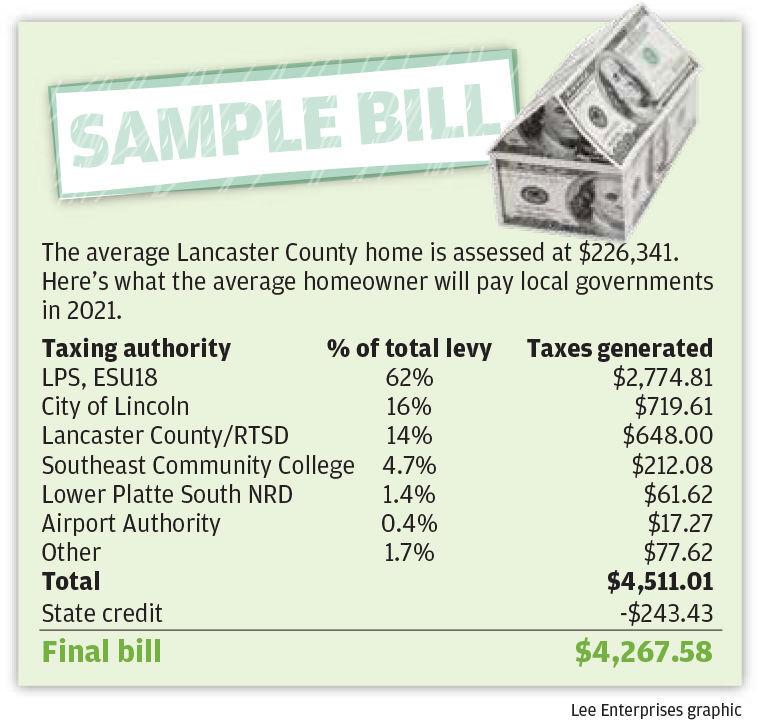 The tax statement coming soon to Lincoln mailboxes will include a lower overall tax rate -- good news for homeowners whose assessed property valuations didn't increase.
Unfortunately, that's not likely to be the case for many people.
The average assessed valuation of homes in Lancaster County jumped a record 11% -- an increase sparked by a limited supply of homes for sale and huge demand that led to buyers competing and driving up sale prices.
That's an average, of course, so the valuations on some homes may have increased more than that, some less, some not at all. But it means even with a lower overall tax rate, many homeowners will pay more in property taxes next year.
For Lincoln homeowners, the overall tax rate assessed on their property to support local governments decreased about 2 cents for 2021-22: from last year's $2.012986 per $100 of valuation to $1.993016 this year.
That means the owner of an average home in Lincoln -- $226,341 this year -- will pay $4,511 in property taxes.
Last year, the average price of a home was $203,842 and the owner of that home paid $4,103 in property taxes.
If that homeowner's assessed valuation remained unchanged this year, the tax bill would decrease $40.
Thirteen governmental subdivisions make up a Lincoln homeowner's tax bill. The biggest by far is Lincoln Public Schools, which comprises 62%. The city of Lincoln makes up 16% and the county 14%.
Of those three, LPS and Lancaster County both reduced their effective tax rates by 1 cent per $100 valuation. The city of Lincoln dropped its levy by around a quarter of a cent.
The county shifted about three-quarters of a cent to the Railroad Transportation Safety District, providing funds necessary to build up for the ambitious 33rd Street and Cornhusker Highway railroad overpass project.
The tax rate for Southeast Community College did not change from last year.
For the first time since 1986, the Lincoln Airport Authority's budget included a tax levy to pay for a major expansion and renovation of its passenger terminal. It plans to levy the tax for 15 years.
The Lower Platte NRD's tax rate dropped, as did the levy by the Lancaster County Agricultural Society, which supports the Lancaster Event Center Fairgrounds.
Although ag society and event center leaders say they need a larger source of revenue, a lid that restricts spending prohibits them from raising the tax rate. The lid was based on revenue the ag society needed to put on the county fair in 1998 -- when it used state fairgrounds land. Now that it sits on its own land and has other events, its expenses have increased, but its ability to levy taxes has not, said county budget director Dennis Meyer.
Several tax levies to pay off bonds for the jail and an expansion at the fairgrounds dropped slightly. The financing of the bonds is static, so when property valuations go up, the tax levy needed to collect the required revenue goes down.
The total tax rate for Lincoln Public Schools, which sets tax levies for its general fund, bond repayment and to support the educational service unit, is $1.225942 per $100 of valuation. The owner of that average $226,341 home will pay $2,775 to support the district.
The city's 31.793-cent tax levy means the owner of that same home will pay $720 to support city services. The county's 26.4076-cent levy means that homeowner will pay $598 to support county services, an amount which doesn't include the amount levied by the Railroad Transportation Safety District.
A property tax credit will give non-agland property owners in Lancaster County a bit of a break, saving the average Lincoln homeowner about $243 next year.
That tax credit happens automatically, but property owners who want to take advantage of a separate property tax relief program must file for a state income tax credit to claim a portion of school property taxes paid.
Lancaster County tax statements should arrive in the mail in early December.