With three past Lincoln mayors looking on, Leirion Gaylor Baird took the handoff and officially became the third woman to serve as the city's top leader.
"I will faithfully and impartially discharge the duties of the office of mayor in and for Lincoln, Nebraska, according to the law and to the best of my ability," the 47-year-old former city councilwoman said as City Clerk Teresa Meier swore her in. 
Gaylor Baird, the city's 52nd mayor and 47th person to hold the office, joined three new council members taking the oath of office Monday evening in the Council Chambers.
Republican Councilman Richard Meginnis, Democrats Tammy Ward and James Michael Bowers, along with second-term Councilwoman Jane Raybould, a Democrat, were also sworn in before a brief meeting.
The officially nonpartisan council will have four Democrats and two Republicans while the council considers who it will appoint to fill the at-large council seat Gaylor Baird vacated moments earlier.
Newly minted Council Chair Raybould recognized Gaylor Baird's service on the council with gifts, including a "Boss Lady" coffee mug and a "The Future is Female" key chain. 
"What progress and what a role model to so many women," Raybould said of the new mayor, calling her a "partner in progress" and a "crusader in compromise."
"We are so very glad that you're not going far."
Gaylor Baird's mayoral predecessor, Chris Beutler, watched from the back row of the chambers, and Don Wesely, Beutler's former colleague in the state Legislature who served as mayor from 1999 to 2003, sat near the front.
Lincoln's first female mayor, Helen Boosalis, served from 1975 until 1983 and died in 2009 at the age of 89.
Boosalis met Gaylor Baird a few years after the then-young mother and her husband had moved to Lincoln from San Francisco in the early 2000s.
In a biography titled "Mayor Helen Boosalis: My Mother's Life in Politics," written by Beth Boosalis Davis, Boosalis Davis recounted her encounter with Gaylor Baird at The Green Gateau in Lincoln. 
"Holding her newborn while writing her e-mail address on a bank deposit slip, Leirion Baird looked up, 'I'd love to talk to you. Your mother is our absolute hero,'" Boosalis Davis recalled Gaylor Baird saying. 
Gaylor Baird said in an interview that Boosalis was a "really kind" woman who increased "people's sense of what's possible for themselves." 
You have free articles remaining.
"A lot of girls were inspired by her," Gaylor Baird said.
Shortly after Beutler appointed Gaylor Baird to the City-County Planning Commission in 2007, the new commissioner received a memorable handwritten note in the mail. 
Boosalis was congratulating Gaylor Baird on her appointment.
"That's the most important commission in the city," Boosalis told her, wishing her luck. 
Monday, Lincoln's second female mayor, Coleen Seng, watched Gaylor Baird take her oath of office.
The 83-year-old felt as proud then as she did the day she put Gaylor Baird's campaign sign in her yard, she said after the ceremony.
"She's really good at pulling people together and working out their differences," said Seng, who served as mayor from 2003-2007. "I have watched her from when she was on the planning commission and have watched her on City Council. She operates just superb." 
Seng plans to convene a lunch with Beutler, Wesely and Gaylor Baird to share insight from their times in office, she said. 
But she knows she'll tease Gaylor Baird soon like Boosalis teased her, asking how long the new mayor takes to clear off her desk.
In recognizing both Seng and Gaylor Baird, Raybould said, "I know you will follow in her footsteps and blaze a trail to follow you." 
After receiving a standing ovation from the gallery, Gaylor Baird thanked the crowd for its energy, which she said she believes will help fuel the city's forward momentum. 
And, in a brief statement aimed at ensuring she could get to her daughter's piano recital later Monday, Gaylor Baird responded to the attention she had just received by recognizing the two female clerks who run the city's meetings.
"Let's be clear: There are a lot of boss ladies in this room," Gaylor Baird said. 
The new council's first full meeting will be June 3, as the council observes Memorial Day next Monday.
See photos from Monday's swearing-in ceremony:
Swearing-in New Mayor Leirion Gaylor Baird, 5.20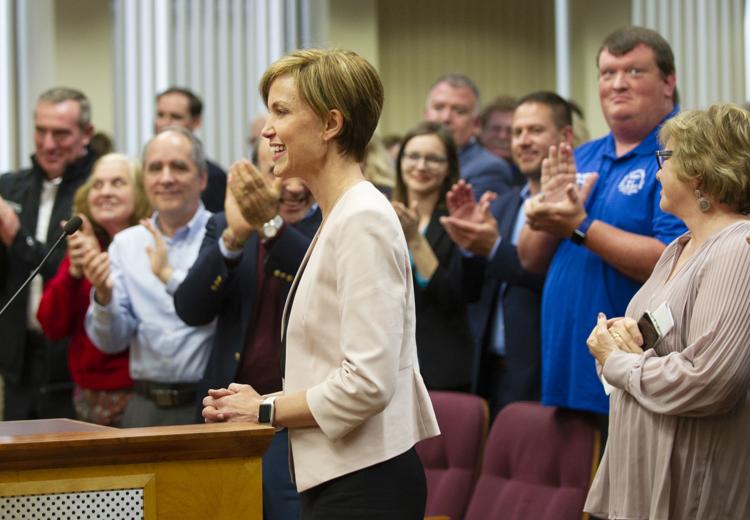 Swearing-in New Mayor Leirion Gaylor Baird, 5.20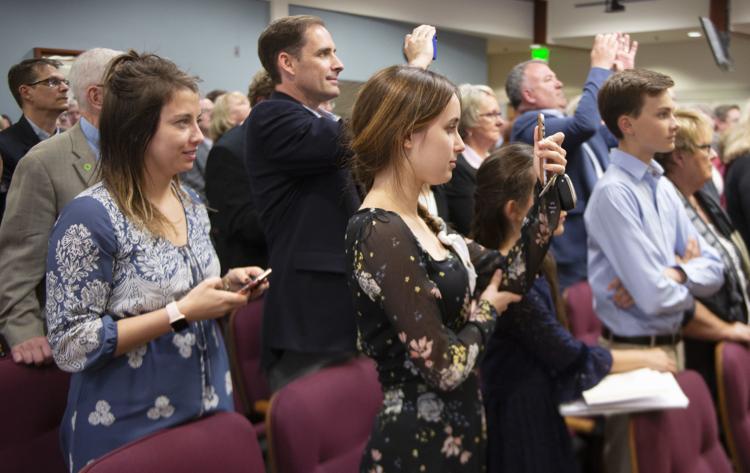 Swearing-in New Mayor Leirion Gaylor Baird, 5.20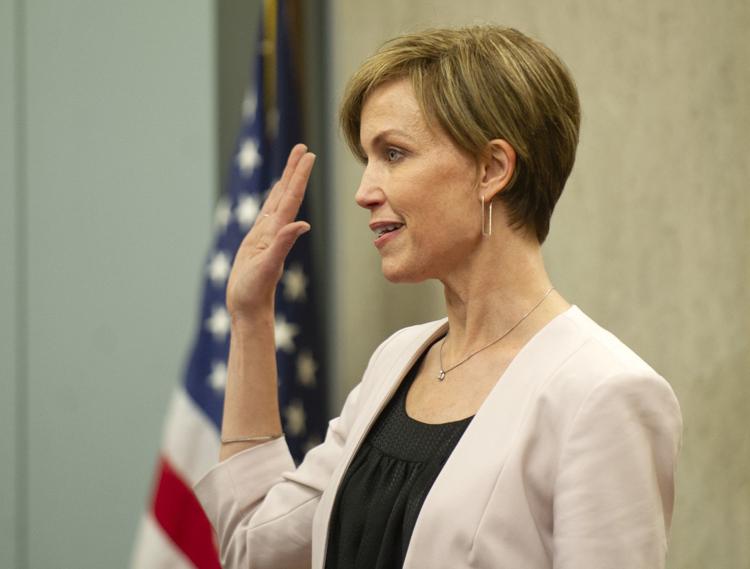 Swearing-in New Mayor Leirion Gaylor Baird, 5.20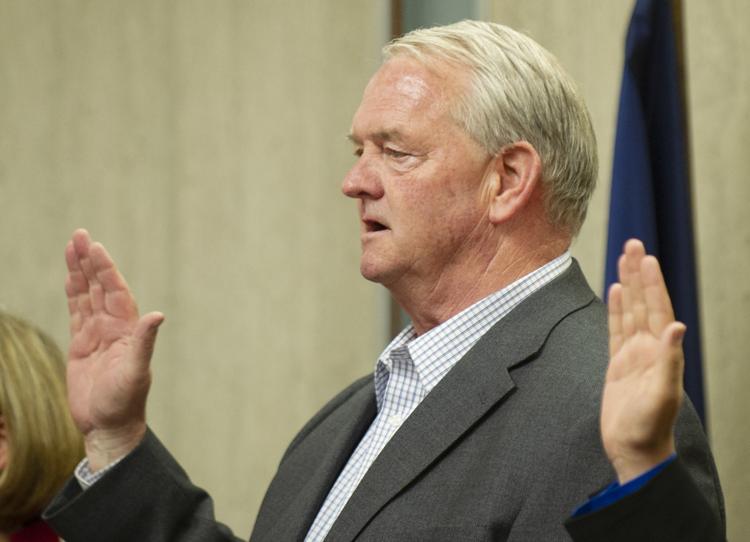 Swearing-in New Mayor Leirion Gaylor Baird, 5.20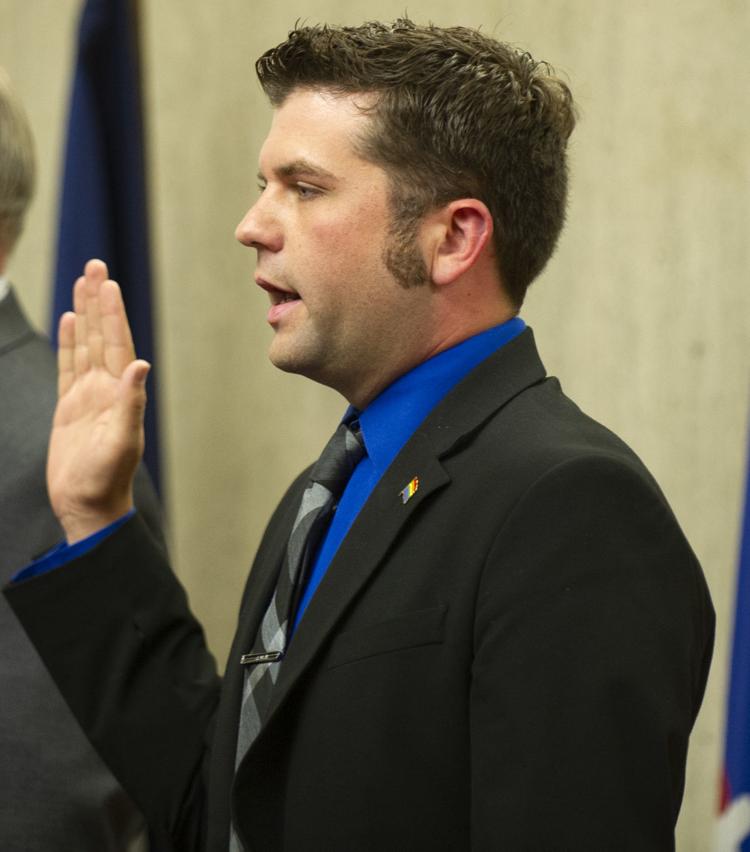 Swearing-in New Mayor Leirion Gaylor Baird, 5.20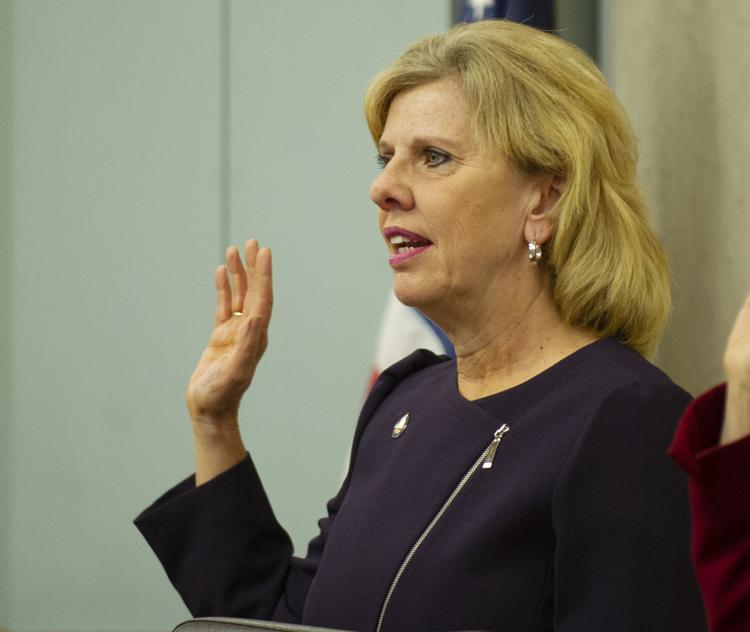 Swearing-in New Mayor Leirion Gaylor Baird, 5.20
Former mayors plus one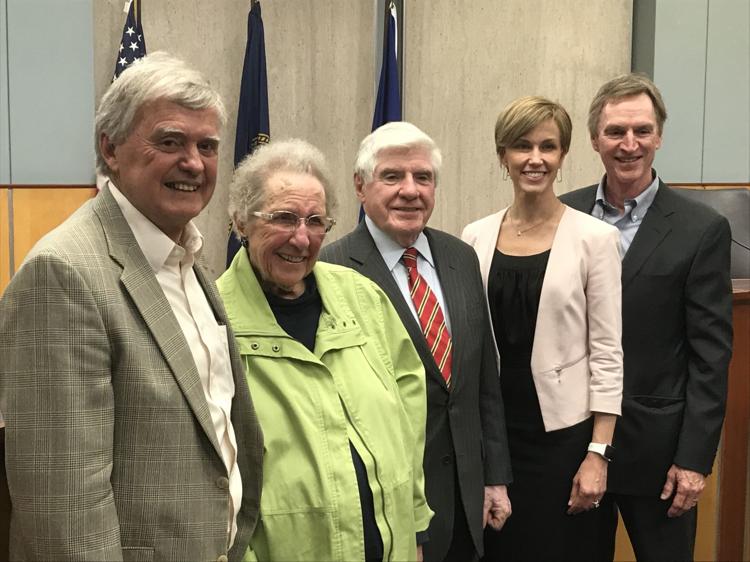 Swearing-in New Mayor Leirion Gaylor Baird, 5.20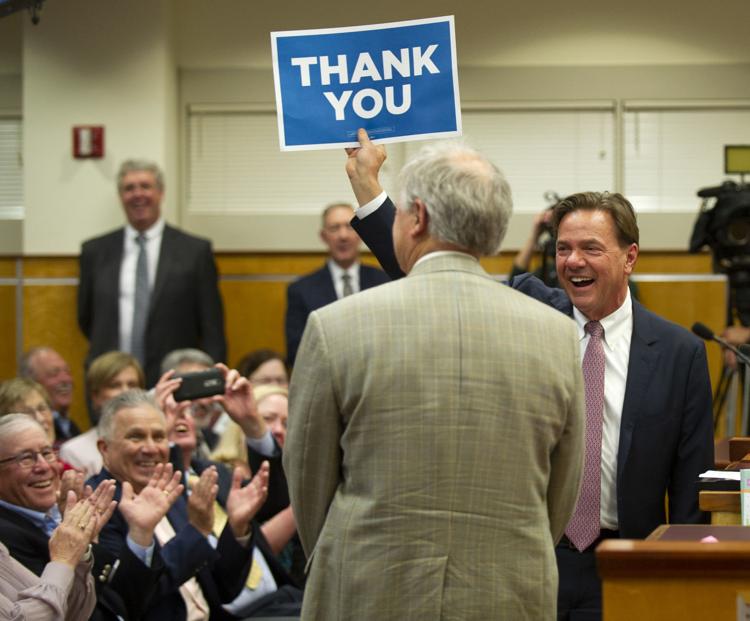 Swearing-in New Mayor Leirion Gaylor Baird, 5.20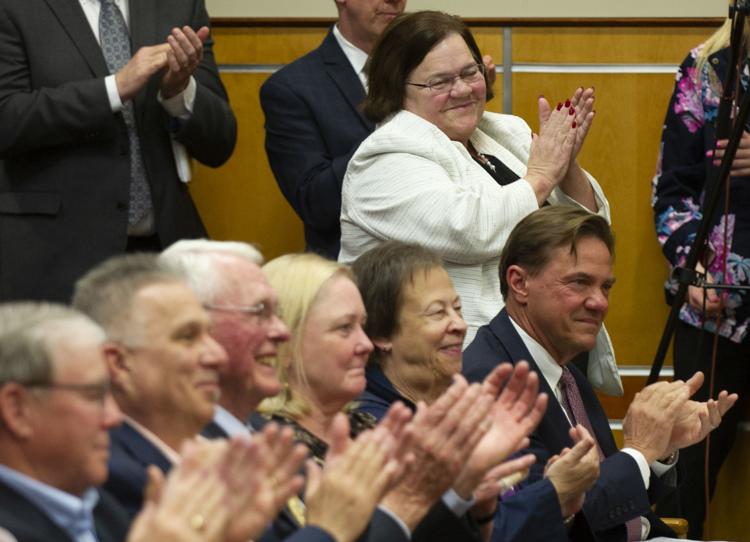 Swearing-in New Mayor Leirion Gaylor Baird, 5.20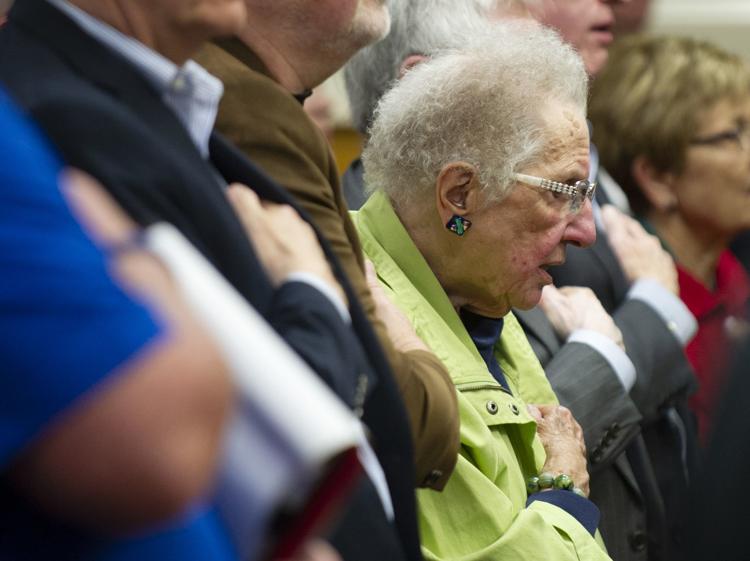 Swearing-in New Mayor Leirion Gaylor Baird, 5.20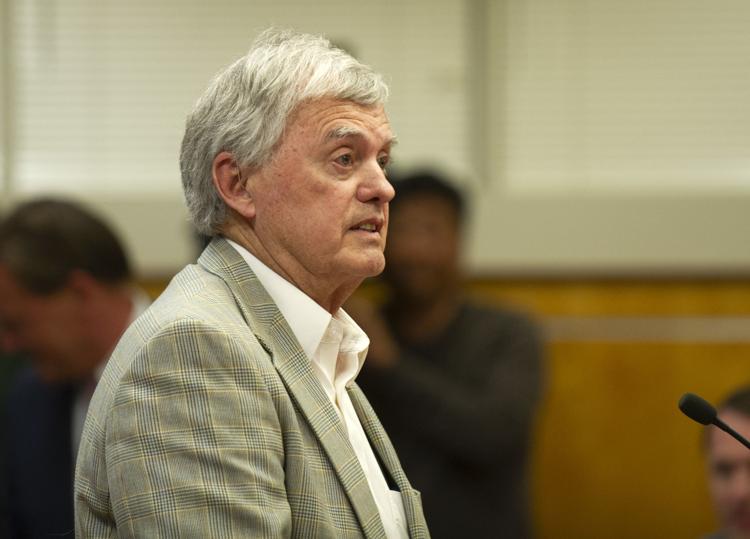 Swearing-in New Mayor Leirion Gaylor Baird, 5.20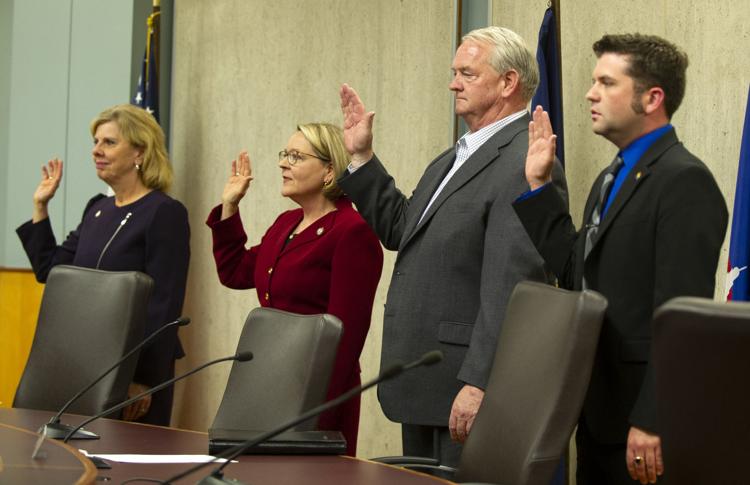 Swearing-in New Mayor Leirion Gaylor Baird, 5.20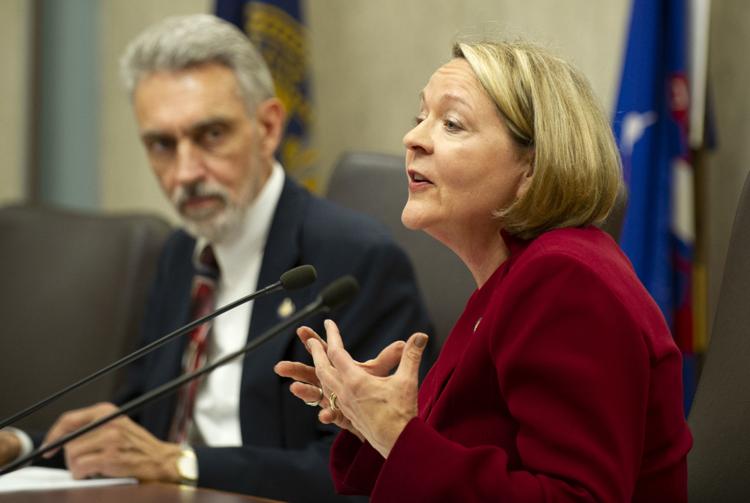 Swearing-in New Mayor Leirion Gaylor Baird, 5.20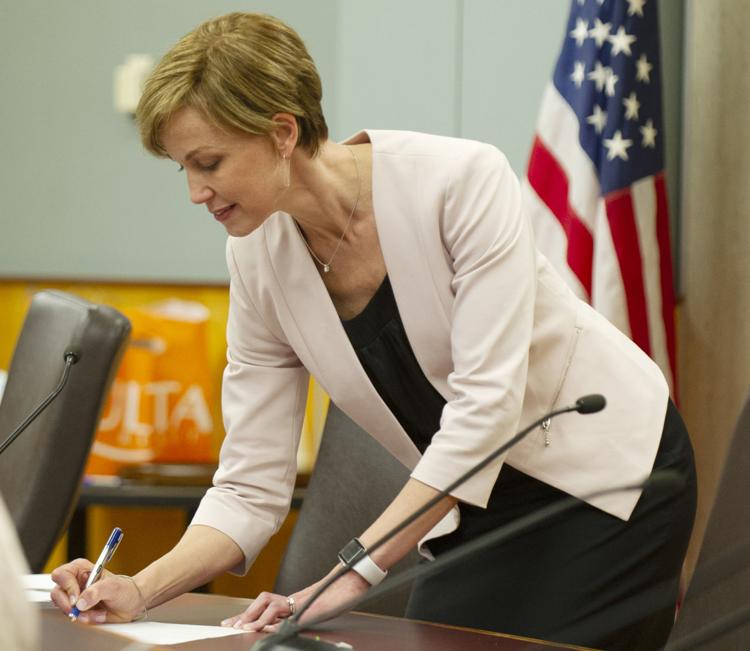 Swearing-in New Mayor Leirion Gaylor Baird, 5.20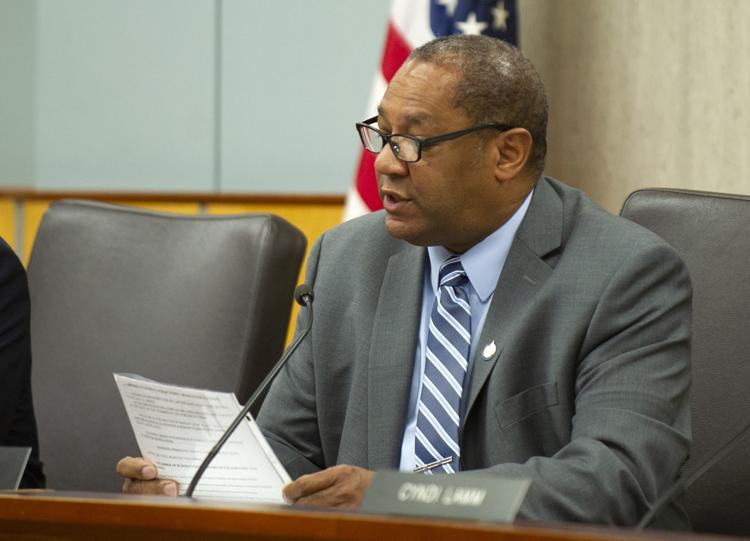 Roy Christensen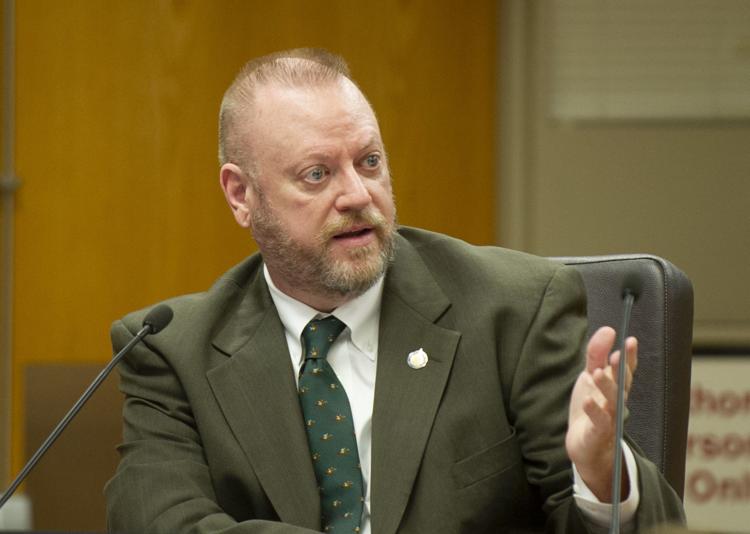 Swearing-in New Mayor Leirion Gaylor Baird, 5.20