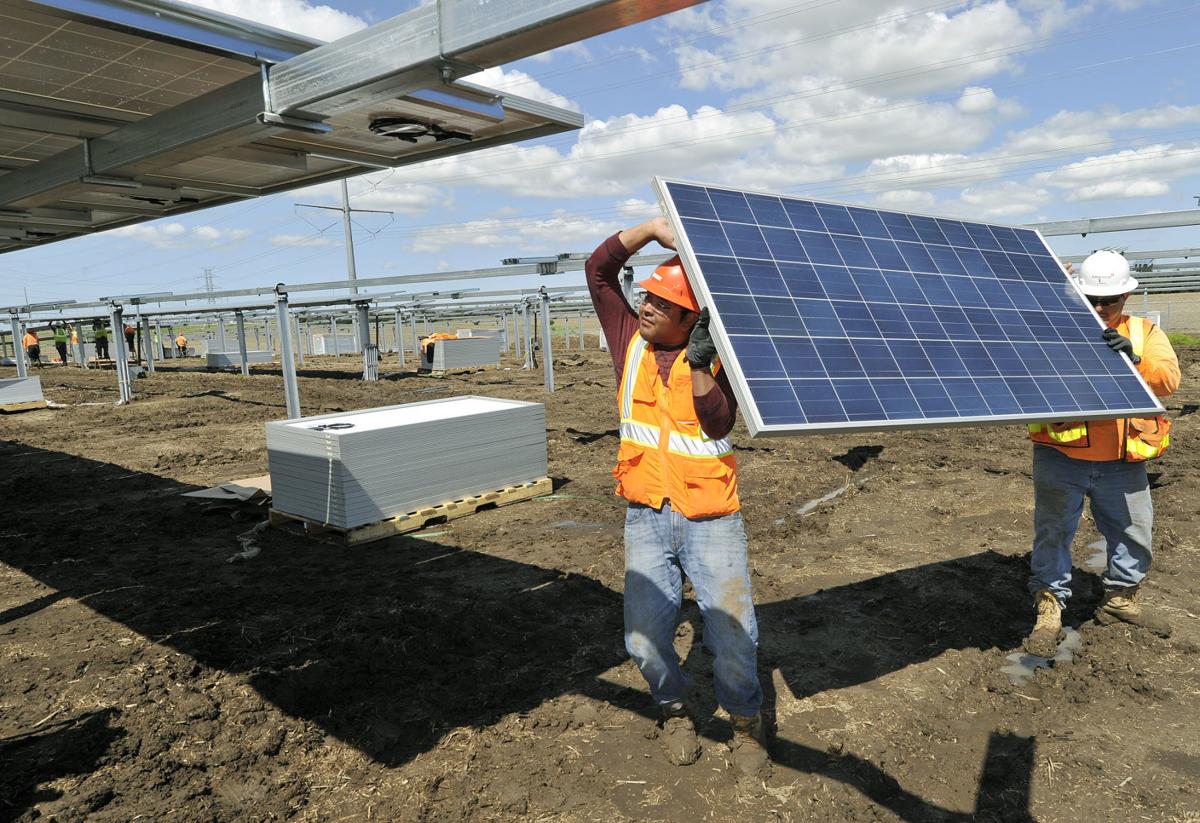 The Lincoln-Lancaster County Planning Commission on Wednesday recommended approval of a change to the county's zoning language that would allow solar farms.
While solar facilities are allowed inside the Lincoln city limits and in a 3-mile ring around the city that's under its zoning jurisdiction, they are not currently allowed in areas covered by the county's zoning code.
The change, which was proposed by the Planning Department, would allow large commercial solar facilities, or those producing more than 100 kilowatts of energy, in industrial-zoned areas with no permit needed and in agricultural districts with a special permit. It would allow small facilities of less than 100 kilowatts in industrial, agriculture and business zoning districts without a permit and in residential and agricultural residential areas with a special permit.
The Planning Department said in a report that it proposed the amendment at the request of the Lancaster County Board, even though there is no current proposal by a developer to build a solar farm in the county's zoning jurisdiction.
The Lincoln City Council last fall approved what at the time was the largest-ever solar project in the state, a 230-megawatt solar farm on roughly 1,100 acres in an area bounded by 128th Street, 148th Street, O Street and Havelock Avenue. There was significant opposition to the project by some neighboring landowners.
County Commissioner Sean Flowerday said that by requesting the zoning change before any projects are proposed, the board is "doing things in the right order by getting the regulations in place before there is a proposed project."
"It means we don't have to play catch-up later, and we can really look at the totality of the issues in a fair way without inadvertently being concerned by the specifics of any one project," he said.
No one spoke in opposition Wednesday to the proposed zoning text change.
One person, attorney David Levy, spoke in support.
Levy, who represented Ranger Power, the company that wants to build the 230-megawatt solar farm east of Lincoln, called the proposed change a "very fair, reasonable set of regulations."
The text amendment will now go before the Lancaster County Board for final approval.