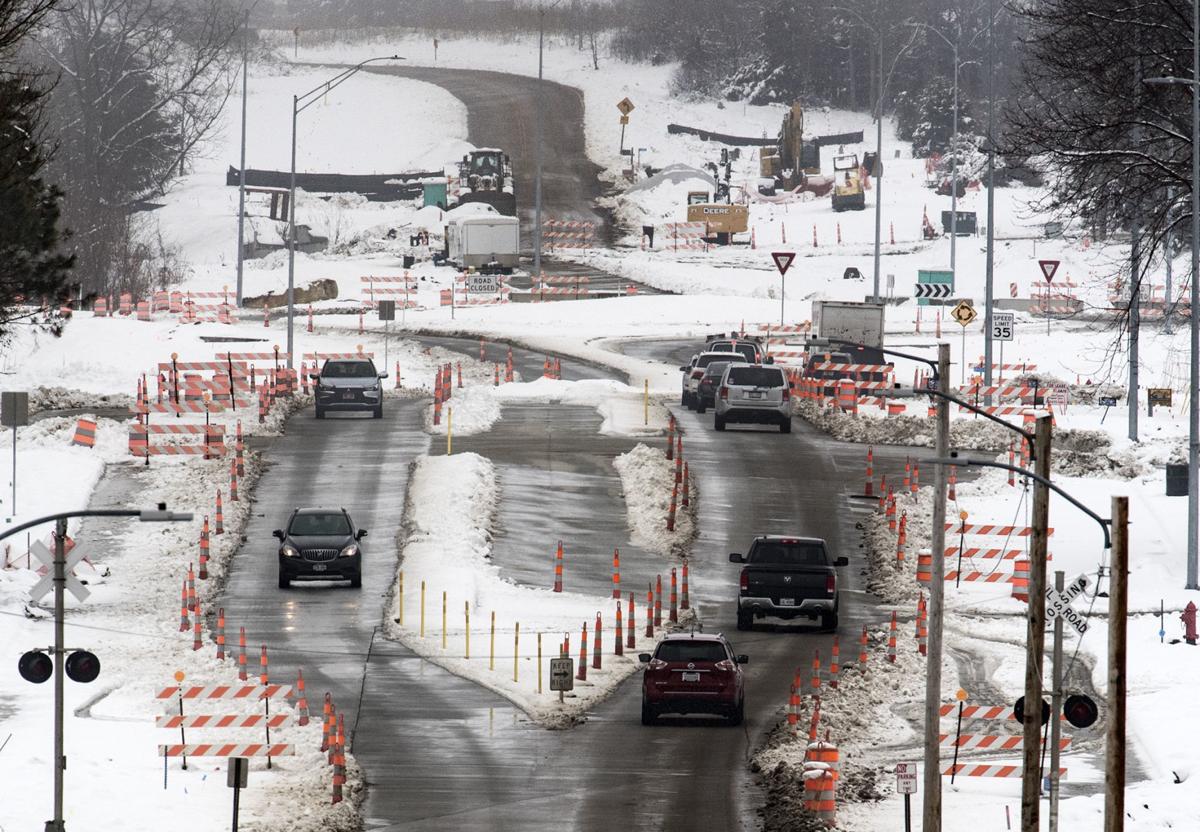 The city is hosting four open houses for the public to learn more about the quarter-cent sales tax proposal that will be on the April 9 ballot.
The open houses will feature informational displays about street conditions and transportation funding. City staff and members of a consultant team will be available for questions. No formal presentations are planned.
The open houses are part of a more than $260,000 educational campaign the city has planned for the quarter-cent proposal.
The Lincoln Chamber of Commerce Foundation is contributing $75,000 to the educational effort. The city plans to spend another $187,000 on public education about city streets and the sales tax issue, according to Diane Gonzolas, citizens information center manager.
The city is working with Olsson, a Lincoln firm, and Bullhorn Communications, an Omaha-based firm, on the public education effort, according to a news release.
In addition to the open houses, the work includes inserts in Lincoln Water System bills, educational advertisements using Lincoln media and presentations to community organizations. Bullhorn Communications has experience in ad development and placement for transportation issues, according to the news release.
A private coalition of Lincoln businesses, associations and individuals, called Fix Lincoln Streets Now, will also be supporting the ballot issue. 
You have free articles remaining.
If approved, the six-year sales tax increase would generate about $13 million a year, or $78 million over the six years, for street repair and construction. The tax revenue can be used only for streets, not for sidewalks or bike facilities, according to the ballot language.
"When you talk about streets and taxes, people want to know the facts," said Mayor Chris Beutler. "The public education effort is extremely important so that residents have the information they need about our streets and about the ballot issue to make an informed decision."
Information on the proposal is also available online. LincolnOnTheMove.com is being updated with information, including a frequently asked questions link and information on transportation revenues and expenditures.
The open houses are scheduled for every quadrant of the city.
* Tuesday, 5-7 p.m., Belmont Elementary School Cafeteria, 3425 N. 14th St.
* Wednesday 5-7 p.m., Irving Middle School Cafeteria, 2745 S. 22nd St.
* March 5, 6-8 p.m., Lux Middle School Cafeteria, 7800 High St.
* March 6, 5-7 p.m., Dawes Middle School Cafeteria, 5130 Colfax Ave.