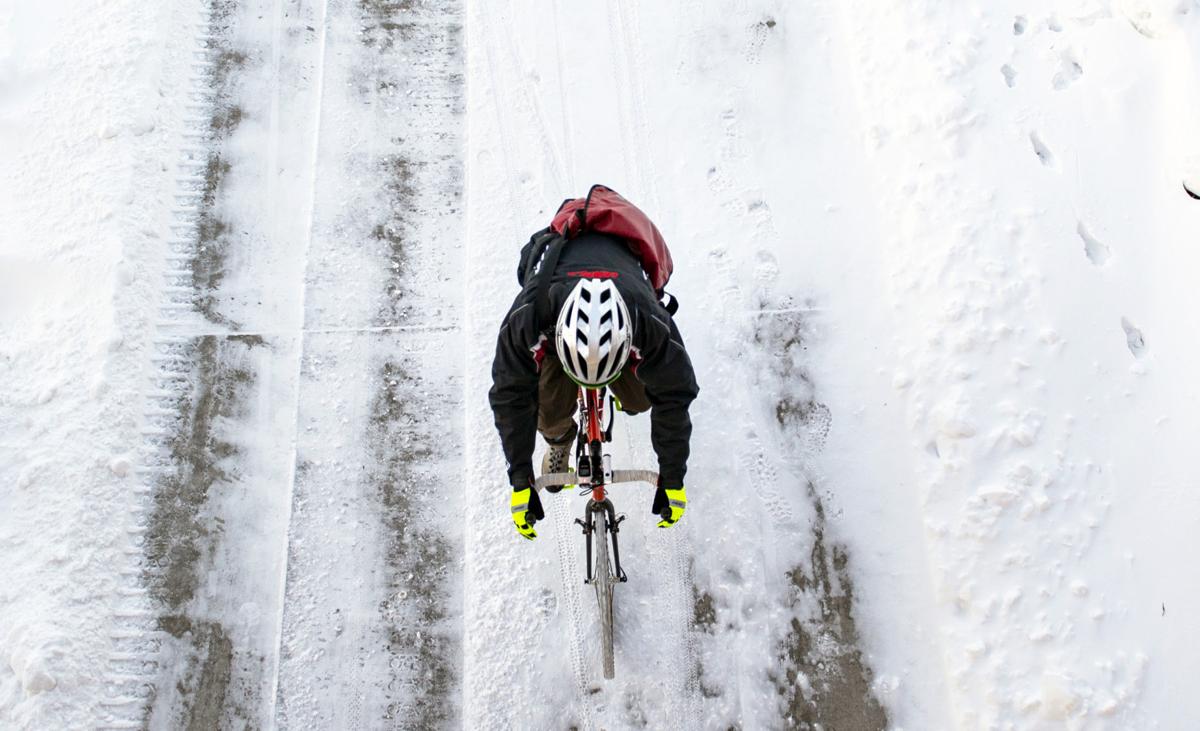 The architects drafting Lincoln's on-street bike plan wanted you to help design it, too.
So they asked you to fill out surveys. They asked you to annotate an online map. They gave you pens and Post-It notes at open houses. They gave you their phone numbers and email addresses.
They wanted to know: Where do you ride now? Where do you want to ride? What's stopping you? How comfortable are you sharing the road — from side streets to thoroughfares — with cars and trucks? Where do you feel the least stress? The most?
And since early last year, you answered.
"I think it was a really community-driven process," said Kellee Van Bruggen, a city transportation planner. "I think it's what we hoped for. Everything we gathered was helping in driving the development of the plan."
Specifically, she and the city's consultants took into account more than 1,400 public comments while building the recently completed Lincoln Bike Plan, which will guide city officials for the next 20 years in charting where, and how, cyclists of all skill levels get around on city streets.
It's a big plan, nearly 50 pages of data, definitions, proposals and prioritizations, but here are the highlights:
* Side paths: 43.3 miles now; another 57.9 miles proposed — Wider sidewalks that can accommodate cyclists and pedestrians, similar to the stretch along the east side of South 84th Street.
* Bike routes, 55.6 miles now; 47.2 miles proposed — Marked only with signs, and vehicles and cyclists share the streets.
* Bike boulevards: 0 miles now; 11 miles proposed — Suitable on quiet residential routes, they use traffic-calming treatments — diverters, speed humps, medians, pavement markers and signs — to promote cycling and prevent nonlocal vehicles from cutting through.
* Bike lanes: 2.5 miles now; 10 miles proposed — Lanes set off by a painted stripe, like the ones downtown on 11th and 14th streets.
* Buffered lanes: 0.2 miles now; 8.9 miles proposed — Similar to bike lanes, but with 3-foot painted buffers between cyclists and vehicles.
* Separated lanes: 1.3 miles now; 5.5 miles proposed — Bike lanes physically separated from vehicles, like the $3.2 million N Street bikeway. But not always as elaborate, because pylons, potted plants and parking spaces can serve as barriers.
* Intersection enhancements: 88 proposed — Can range from a crossing beacon to a bridge.
The total? 140 miles of upgrades, 135 projects total.
You have free articles remaining.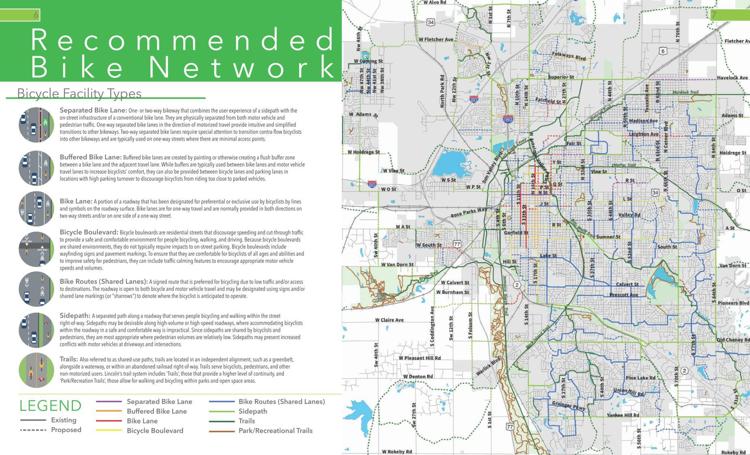 But they won't be built all at once. The city will implement the upgrades as it gets funding, and planners will try to time projects with the city's street construction schedule to save engineering costs.
It could be 20 years before all of the projects are completed, Van Bruggen said.
Planners did prioritize them, putting the projects up against multiple criteria: the number of comments identifying areas with barriers to bicycling or spots that needed immediate improvement; a site's potential demand by cyclists; the number of crashes and level of cyclist stress; whether a project would connect existing bikeways; and whether a project gives priority to lower-income areas.
And, of course, cost. Simpler projects moved to the top of the list.
After that process, the first eight projects emerged:
* West Dawes Avenue from West Cornhusker Highway to North First Street, shared lane.
* Fairfield Street between North 14th and North 27th streets, bike lane and shared lane.
* North 63rd Street between X Street and Havelock Avenue, and X between North 63rd and North 65th streets, shared lanes.
* North Shore Drive/East Shore Drive between Ashbrook Drive and Pine Lake Road, and Pine Lake between East Shore and South 84th Street, shared lanes.
* Lincoln Mall between South 11th and South 14th streets, bike lane.
* Holdrege Street between North 19th and North 26th streets, bike lane.
* Judson Street between North 48th and North 56th streets, shared lane.
* West A between Southwest 40th and east of South Folsom streets, side path.
The plan is considered completed, but not yet final. The city's Comprehensive Plan and Long Range Transportation Plan need to be amended to reference the bike plan, and that requires it to clear a few hurdles.
It already sailed through the Lincoln-Lancaster County Planning Commission last Wednesday, and will go before the City Council on Feb. 11.