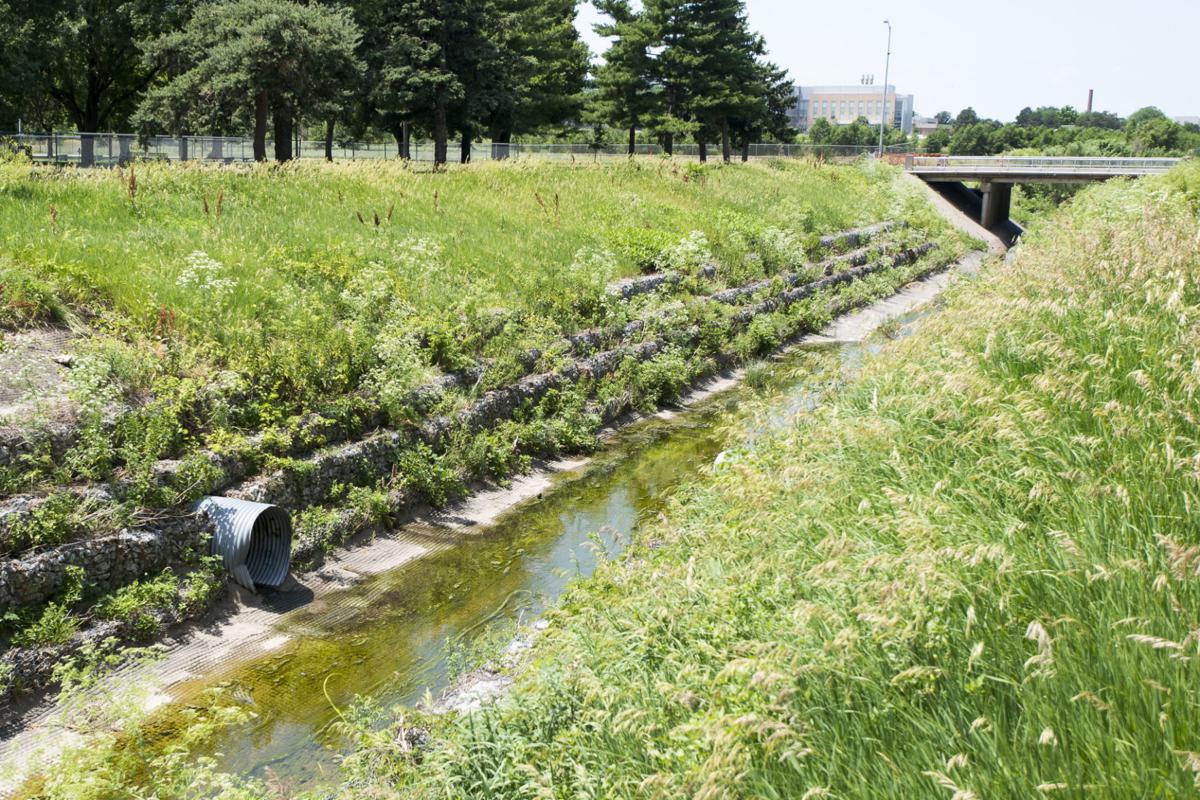 The U.S. Army Corps of Engineers has approved the feasibility study for a project to reduce the risk of flooding in north Lincoln in the Dead Man's Run watershed.
The project covers an area generally between North 33rd and 48th streets, just north of the University of Nebraska-Lincoln East Campus.
The plan would shrink the 100-year floodplain by 250 acres, reduce the risk of flood damage to the area and remove the floodplain designation from approximately 500 structures, mostly homes and businesses.
The Corps' approval of the feasibility study of the Dead Man's Run Flood Risk Reduction Project means a significant portion of the project is eligible to be federally funded, with the Corps contributing $10 million. The remaining $5 million of the project cost will be split evenly between the city of Lincoln and Lower Platte South Natural Resources District. 
The federal project would include:
* Widening 1.4 miles of the main channel from Cornhusker Highway upstream to 48th Street;
* Constructing a concrete flume to convey stormwater under two railroad bridges west of North 33rd Street;
You have free articles remaining.
* Relocating an Innovation Campus access road; and
* Planting trees and native grasses to ensure no negative environmental impacts.
The city and the NRD are also pursuing a local project that is necessary in order to complete the federal project. The local project will replace Dead Man's Run bridges at 33rd, 38th and 48th streets and construct a stormwater detention basin near Fleming Fields at an estimated cost of $10 million.
The city's share of both projects, $7.5 million, would come from stormwater bonds that would have to be approved by voters in 2019, according to city Public Works and Utilities staff. 
The city tentatively plans to sign an agreement with the Corps for the entire project this year, complete final design in 2019, acquire land rights in 2020 and begin construction in 2021 and 2022.
The study by the Corps grew from a history of severe flooding in the Dead Man's Run watershed.
"Completing the feasibility study opens the door to permanently reducing flood risk and eliminating flood insurance costs for north Lincoln residents and businesses around the Dead Man's Run watershed," said Mayor Chris Beutler. 
"The improvements also put an 'open for business' sign on the vacant properties that have been undeveloped for decades due to the high cost of locating buildings in a floodplain," he said.