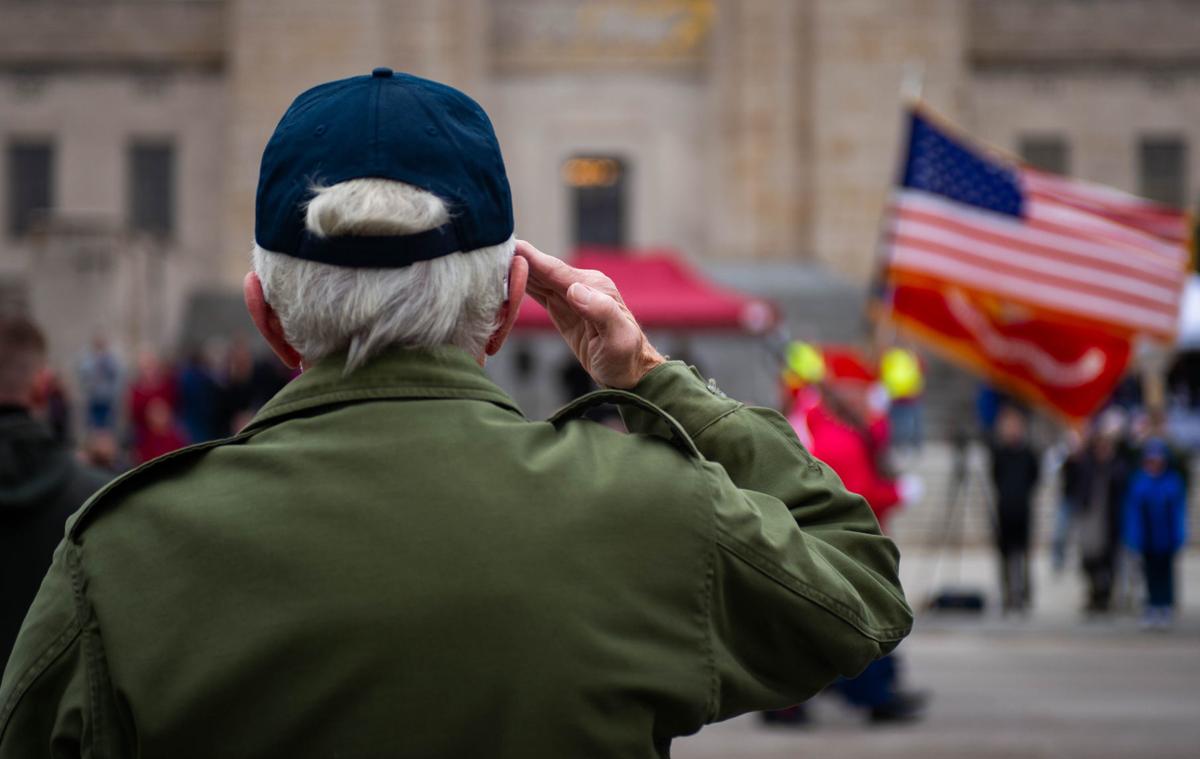 The Lincoln City Council pledged $10,000 to the city's second Veterans Day parade.
Parade co-sponsor Lincoln Veterans Parade Group, a nonprofit, believes the money will represent a quarter or less of the overall parade budget, said Councilman Roy Christensen, who is also a board member for the group.
The pledge, comprised of $5,000 from the city's operating contingency budget and $5,000 from the City Council's budget, would pay for police and emergency personnel and barricades for the Nov. 9 parade.
Christensen said Lincoln Veterans Parade Group members are soliciting sponsorships from local businesses to cover the bulk of the parade's expenses.
Last year's parade, held on a chilly morning eight days before Veterans Day, received $12,000 in city funds and about 200 people attended.
"We're expecting a significantly larger crowd this year," Christensen said.
The first parade only had 23 floats and part of one high school marching band, but this year's is expected to draw about 50 floats, and six full high school bands have committed to participate, Christensen said.
You have free articles remaining.
The route stretches from 14th Street to 21st Street on K Street and Capitol Parkway.
Christensen first proposed having a Veterans Day parade in 2017.
The 2018 event marked the first city parade since the Star City Holiday Parade was canceled in 2010, when the city ended its $74,000 subsidy for the parade.
Councilman Bennie Shobe attended last year's parade and applauded it during Monday's council meeting.
"A good time was had by many," he said.
Christensen recused himself from the council vote, which was 4-0.
Absent from Monday's meeting were Councilwoman Jane Raybould and Councilman Richard Meginnis.
Scenes from last year's Veterans Parade