The mayor has nominated a deputy Lancaster County public defender, Yohance Christie, to be Lincoln's next city attorney. 
Mayor Leirion Gaylor Baird announced his appointment at a news conference Thursday.
Pending confirmation by the City Council, Christie would begin July 21.
"Mr. Christie has spent his career ensuring that the rights afforded by our judicial system are fulfilled," Gaylor Baird said.
She said prosecutorial reform would be a focus of his work as city attorney.
Gaylor Baird said in 10 years at the public defender's office, Christie has been known for his analytical rigor, his dedication to his clients and his commitment to justice.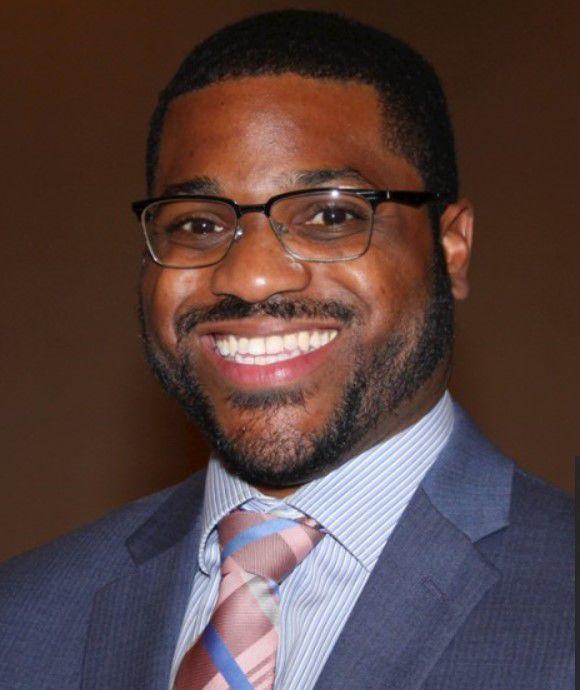 Christie, a lifelong Lincoln resident and 2009 graduate of the University of Nebraska College of Law, would replace Jeff Kirkpatrick, who has served as city attorney since 2014.
Kirkpatrick went on leave to run for mayor in 2019 but lost in the primary to Gaylor Baird.
The City Attorney's Office provides legal advice to the mayor, City Council and city departments. Its attorneys also prosecute violations of municipal code and represent the city in appeals of city actions, labor relations, condemnations, civil rights and contract disputes.
On Thursday, Christie called the nomination an honor and said he was excited to get the opportunity to work with the experienced, dedicated staff of the City Attorney's Office.
"So many of them have dedicated their entire lives to public service, and I'm excited to continue my journey serving the residents of Lincoln alongside of them."
Growing up, he said he had friends and family members encounter the criminal justice system. 
"Oftentimes, it seemed that their voices were not being heard. Things seemed unfair. And it certainly appeared as if the people in positions of power, the leaders, lost a sense of equity and justice," Christie said.
He said when he went to law school, he wanted to learn about the criminal justice system.
"I wanted to be a voice. And I wanted to make sure that the focus would always be on equity and justice. I also noticed that people who look like me were certainly overrepresented in the criminal justice system. I didn't understand it. And I wanted to learn more about it," said Christie, who is Black.
As city attorney, Christie pledged to increase a focus on equity and justice, in addition to the day-to-day work of the civil department.
"There are many challenges that face us today, and those challenges also create a great opportunity for us to continue a journey toward equity, justice and peace," he said.
Christie said in consultation with the mayor, the Lincoln City Council and other committee advisers and stakeholders, he would "engage in efforts to enact bail reform, increase transparency about our work and collaborate with law enforcement to continue the journey toward equity and justice for all residents of Lincoln."
Christie is president of the board of directors for Family Service Lincoln and a board member for Civic Nebraska. He also is past president of the Inns of Court Lincoln Chapter, a member of the Lincoln Bar Association, a member of the College of Law Dean's Advisory Board and of the NAACP Lincoln Chapter.
His dad, Thomas Christie, retired from Lincoln Public Schools in 2018 after 43 years as a teacher, coach and administrator who led the district's multicultural education work.
On Thursday, Kirkpatrick said his past six years as city attorney professionally have been the best of his life and he feels fortunate to have been able to serve the people of Lincoln in the position through a time when the city saw significant changes. 
Kirkpatrick said he hasn't yet decided what he'll do next, whether private practice or some other role. 
While his last day technically will be the day before Christie starts, he said he expects he'll work with Christie and walk him through where things stand now to help get him started.
The office kind of runs under the radar, Kirkpatrick said, but has some of the best attorneys he's ever worked with.
Get Government & Politics updates in your inbox!
Stay up-to-date on the latest in local and national government and political topics with our newsletter.