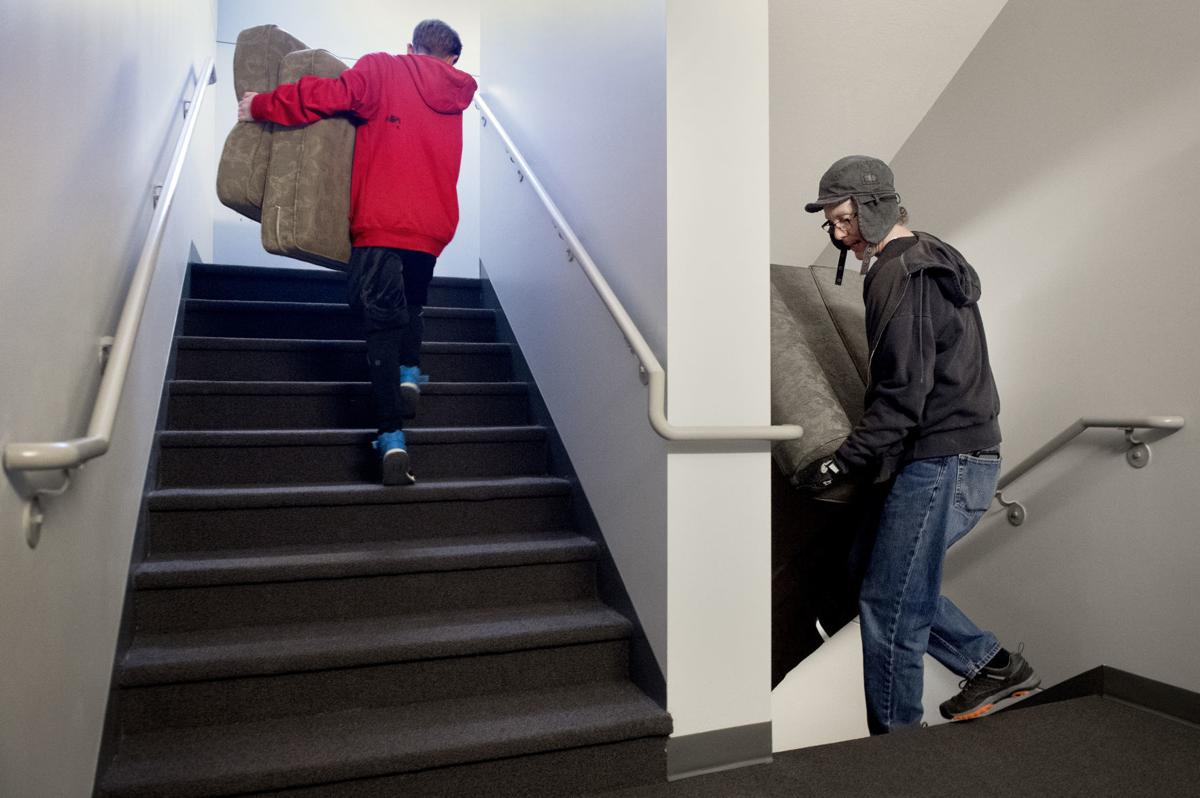 Lincoln has effectively ended homelessness among veterans, Mayor Chris Beutler said.
The city's designation as "functional zero" by a federal coalition indicates its homeless response system has the capacity and coordination to immediately house any veteran who identifies as homeless, the mayor said at a Friday news conference.
And the work in Lincoln is a team effort of dozens of agencies.
"There are probably close to 20 agencies that are working on this every day because it takes a village," said Denise Packard, coordinated entry manager at the University of Nebraska-Lincoln Center on Children, Families and the Law.
"We cast our net wide to make sure we don't have any gaps," she said.
Every week, the coordinated entry team runs a report, naming the veterans who have entered a shelter or are on the street.
Then the agencies review the list, determine what housing opportunities each person might be eligible for and develop a housing plan to get them off the streets as quickly as possible, Packard said.
You have free articles remaining.
Veterans often find housing through one of three organizations: CenterPointe's permanent supportive housing program for veterans, the Central Nebraska Community Action Program or the Veterans Affairs Supportive Housing apartments that opened early this year on the VA campus near 70th and O streets.
That new apartment complex for homeless and near-homeless veterans "has been a huge asset in getting people connected with housing," Packard said.
The Lincoln agencies have the capacity to get the veterans housed as fast as possible, said Lee A. Heflebower, director of housing and supported living with Region V Systems.
"It's a very personalized service," Heflebower said.
Lincoln is the 62nd community in the country to achieve the benchmark.
The certification came from the federal Departments of Housing and Urban Development and Veterans Affairs and the United States Interagency Council on Homelessness, which coordinates the federal response to homelessness in partnership with 19 federal agencies.
Certification does not mean that no veteran in Lincoln will ever again experience homelessness, but those events will be rare, said Jeff Chambers, project director at the UNL Center on Children, Families and the Law and a member of Lincoln's Homeless Coalition.
A collaborative group of 45 organizations developed a continuum of care plan to provide what individuals — veterans and others — need as they move from homelessness to self-sufficiency, Beutler said at Friday's news conference.
"This is a very proud milestone for our entire community," he said.