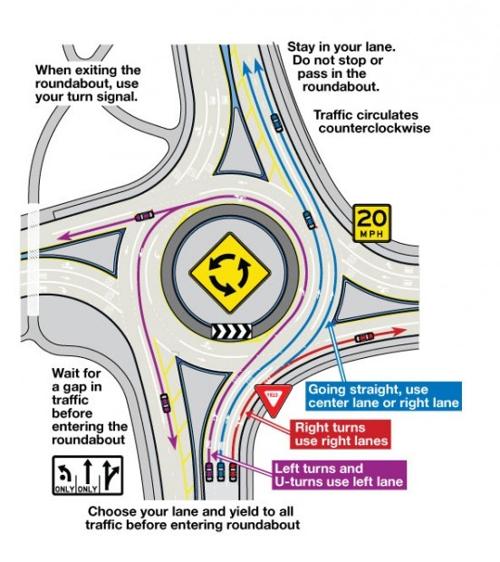 How do you drive through a roundabout?
City staff will provide tips on the proper use of roundabouts, particularly multilane roundabouts, during an open house Tuesday.
The open house will be from 5 to 7 p.m. at Campbell Elementary School, 2200 Dodge St.
A multilane roundabout at 14th and Superior streets is scheduled for completion in August. On Monday, it will be opened to one lane of traffic. However, construction will continue on portions of the new roundabout until it opens completely in August.
The city of Lincoln currently has three new roundabouts under construction: 14th and Superior streets, 14th Street and Alvo Road and First and Adams streets. 
Over the past five years, roundabouts have been installed at 98th Street and Pine Lake Road, 98th Street and Old Cheney Road, Amaranth and Southwest Fourth Street , West Alvo Road and Tallgrass Parkway, West Alvo Road and Stonebrook Parkway, and dual roundabouts at Ninth Street and Salt Creek Roadway near Memorial Stadium. 
More information on roundabouts can be found at lincoln.ne.gov (keyword: roundabouts).