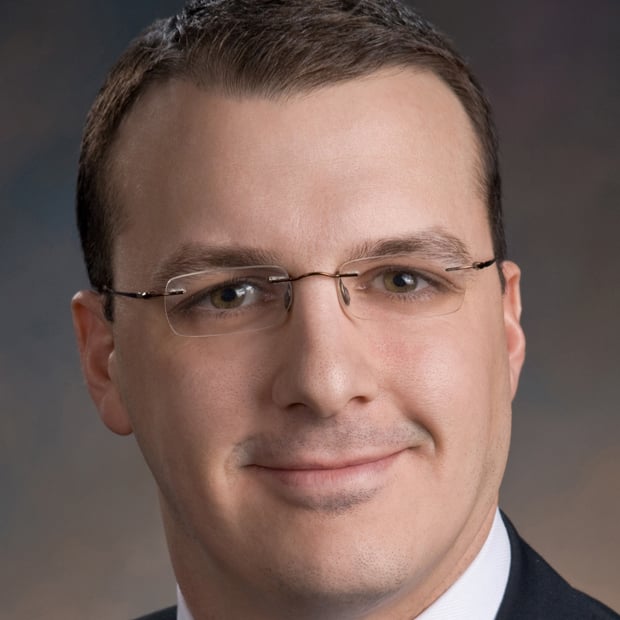 Councilman Adam Hornung has announced he will resign from the Lincoln City Council before its next meeting, Nov. 19, to spend more time at a new job.
Hornung said he has accepted a new position as general counsel and member of senior management at one of the world's largest hedge fund managers, Hillhouse Capital.
"This is a very bittersweet day for me, as I have very much enjoyed serving the City of Lincoln," Hornung said in a news release. "We all strive to give back to the community in our own ways, and I tried to give back by serving on the City Council.
"From infrastructure projects, to taxes, to schools for the autistic, being on the City Council has given me an unforgettable opportunity to weigh in on such a wide variety of issues that have such a profound effect on our daily lives here in Lincoln."
Hornung, a Republican, was elected to an at-large seat, representing the entire city, in 2009 and his four-year term will end in May.
He is serving as chairman of the seven-member council and is one of two Republicans.
Hornung has recommended to Mayor Chris Beutler and the council that Lincoln businessman Mark Whitehead be appointed as his replacement.
"Whitehead, a lifelong Lincoln resident and a small business owner, has served on a number of local and state boards, understands local issues, and shares many of my views on local issues," Hornung said in the news release.
Whitehead, 56, president of Whitehead Oil, which owns convenience stores and gas stations in Nebraska and Iowa, said he was considering running for one of the three open seats this spring before Hornung contacted him.
"I do have a desire to give back to the community," Whitehead said. He said he hasn't made up his mind about running for a council seat.  
Lincoln is at a critical point in its history, Whitehead said. "We have some tremendous opportunities. I don't recall any time in my lifetime where we've got as much going for the community as we do right now," he said, referring specifically to the Pinnacle Bank Arena and further developments in the Haymarket.
It would be presumptuous for the mayor to talk about any appointment now, according to Rick Hoppe, chief of staff to Mayor Chris Beutler. 
The mayor's office does not have a resignation letter and only has known about the resignation for a couple of hours, Hoppe said Thursday. 
You have free articles remaining.
But the mayor will take Hornung's recommendation into account, he said.  
The council chair and the mayor select council replacements, under a state law on succession.
There was controversy over the selection process in 2011 when Councilwoman Jayne Snyder resigned. At that time, the council chairman Gene Carroll designed the succession policy.
"I think it is important for the council to fill the position with someone that can hit the ground running and who understands this community. Mark is very well-respected throughout Lincoln and would carry on a similar spirit of service," Hornung said.
"In the past, it has also been important to the council that vacancies be filled by someone with similar views about the role of government and local issues," Hornung said.
"Mark and I share very similar views, and it is, without hesitation, that I would recommend him for this position.
"The council has a bit of time to think about this issue, and I am certainly not in control of the process, but I hope that everyone takes strong consideration of the views and principles that people saw when they elected me nearly four years ago.
"I know Mark will carry those same principles from now through the elections in May, which is something that Lincolnites deserve."
Hornung, a corporate attorney, said he was approached by a longtime client with global operations and several billion dollars under management to head up an entire legal department at Hillhouse Capital, according to the news release.
The move will require him to travel to several continents, but will allow him to keep his family in Lincoln.
"It was a very rare opportunity to provide long-term security for my family, while allowing us to still keep roots in Lincoln," he said.
"Unfortunately, the time commitments and regulatory requirements for the position do not allow me to continue to serve on the Lincoln City Council."
Originally from Arnold, Hornung, 34, graduated from the University of Nebraska-Lincoln College of Law and has been an attorney for more than eight years in Los Angeles, London and Lincoln.
Hornung has been active in the community, serving as a member of Downtown Rotary Club No. 14, the Lincoln Young Professionals Group and the Lincoln Bar Association, and organizing his neighborhood Fourth of July parade and picnic.
His wife, Nicole, is a mental health therapist. The Hornungs have two daughters: Ada, 4, and Mae, 2.