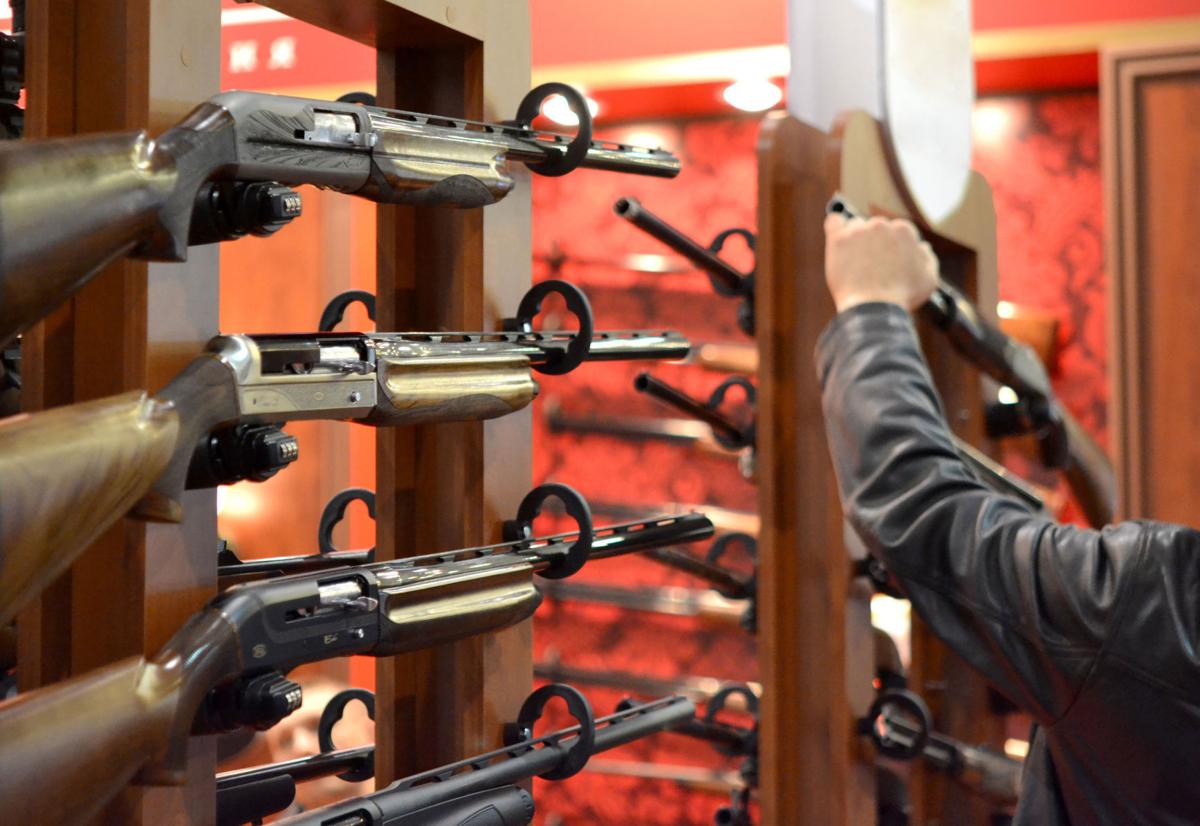 Supporters of a gun safe storage ordinance Monday showed up at the Lincoln City Council's open-microphone time for the second time in three weeks.
Three weeks ago, almost 50 people, representing both sides of the issue, spoke for more than two hours at the end of a council meeting.
This time, four people encouraged the council to offer an ordinance that would require people to lock up their guns in their homes as a way to prevent children and others from easy access to guns.
And when they were finished, Councilman Jon Camp encouraged the group, Nebraskans Against Gun Violence, to use its energy to educate Lincolnites about safe storage rather than focus on the City Council.
"We need more education," said Camp, suggesting the people supporting such a city ordinance instead write letters to the editor and visit with school representatives.
Camp doesn't support such a law, which he said could lead to a police state, where investigators go into homes to see if the guns are being locked up.
"I appreciate the concern and passion," said Camp, who suggested that continuing to bring the issue to the council during the group's open-mic sessions might not be productive.
The open-mic sessions, held at the end of a council meeting twice a month, are intended for people to speak on any topic not on the agenda or likely to soon be on the agenda.
Councilwoman Leirion Gaylor Baird, the council member most often mentioned in connection with a safe storage ordinance, said she will not be offering one in the near future.
In fact, none of the council members has indicated, either publicly or privately, that they intend to offer a safe storage ordinance.
Jane Raybould said she was interested in an idea proposed by grandparents who lost a grandchild. They suggested that a community task force be set up with community members, and school and police representatives to look at options.
Gaylor Baird, who said she is still listening and researching the issue, said she did not initiate the idea of a safe storage ordinance, and did not suggest that the members of Nebraskans Against Gun Violence take their case to the City Council during the open-mic  sessions. 
However, Gaylor Baird said she is seeing people frustrated with inaction at the federal and state level, so they come to the city.
"I am definitely hearing from people in these political, turbulent times," she said.
Gaylor Baird said she doesn't "have a next step at this point. I'm still doing my homework."