It was a buyer's market at the Economy Shoe Store in downtown Lincoln.
"SHOES AT LESS THAN COST," read an advertisement that gobbled up a good chunk of Page 6 in the Sept. 23, 1888, edition of the Nebraska State Journal.
"The Immense Reserve Stock is now being opened, and contains a great variety of all kinds of Footwear which must be sold to satisfy creditors' demands," the ad candidly told readers.
Hand-sewn ladies' kid button shoes that normally sold for $4 were going for $2.25. Stylish men's shoes were available for more than 50% off. And boys' buckle shoes typically priced at $1.25 were on sale for a low, low price of 68 cents.
It's not known if the low prices were successful in luring shoppers into the store located near the Funke Opera House at 12th and O streets.
Someone, perhaps a sales associate with an entrepreneurial streak, an aforementioned creditor eyeing a payout on their investment, or a store manager desperate to move merchandise, eventually tried a new method.
Using a bucket of black paint and a stencil, that person vandalized the newly completed state Capitol building, scrawling in simple block letters: "Buy shoes at 1133 O Street."
There's no evidence if that guerrilla marketing campaign worked, either.
But the graffiti remained on the limestone block, surviving the eventual razing of the second Capitol building in 1925, a nearly centurylong burial underneath one of the building's four interior courtyards, and an eventual excavation this past spring during an ongoing effort to finish those spaces.
Capitol preservation architect Matt Hansen said nearly 150 pieces of limestone believed to have been part of the previous building have been discovered underneath the fountains and in the courtyards since renovation of those spaces began in 2016.
"We don't really know why they were left in the ground," Hansen said, adding there are enough clues to build a plausible explanation, however.
The limestone used for the second Capitol building was cut from a quarry along the Platte River near South Bend owned by W.H.B. Stout, who was also the general contractor on the project that started in 1879 and ended in 1888.
When the second Capitol building was demolished in 1925, Hansen said, the third and current Capitol building was under construction around it.
The courtyards, which were the lawn of the old building, were left relatively untouched "almost like little islands," according to Hansen, until the new building was finished in 1932, when contractors began hauling in loads of soil to raise the level of the courtyards.
Hansen's working theory is that burying the leftover limestone blocks from the previous Capitol meant fewer loads of dirt would be needed for crews working on a landscaping design by Lincoln native and University of Nebraska graduate Ernst Herminghaus.
Contractors today, who are clearing debris from the soil and installing drainage tile in the southwest courtyard as a part of a privately funded, $1.4 million project to finish the 1932 design, uncovered the blocks stacked neatly in rows which adds further credence to Hansen's theory.
"Those pieces were kind of standing on edge with flat faces together," he said. "They were deliberately placed like that, but for what purpose we really don't know."
It's also not the first time work in the four Capitol courtyards has yielded new discoveries about the former Capitol, of which little was thought to have survived beyond some early photographs.
"Every time we've dug into the courtyard, we've run into something," Hansen said. "Before the fountains project, we had pictures of the old building but very few physical pieces as most of it was destroyed and hauled off."
For now, many of the pieces are being stored in the masonry shop in the basement of the Capitol. There are no immediately plans for what to do with the recovered limestone, but their discovery, particularly of the vandalized block with an advertisement for discount shoes, has stirred the imagination.
After it was pulled from the ground, crews attempted to wash off the smooth stone — Hansen believes it might have been an interior basement wall — but the brittle, century-old paint came loose.
There was still enough of a marking to do an internet search for the 1133 O St. address in 1888 that brought up a newspaper ad for the Economy Shoe Store.
But that's where the trail went cold.
"When you look at historic pictures of Lincoln, you see paper signs pasted on curbs and a lot of stenciled signage," Hansen said. "But we don't know why somebody did it to the Capitol or exactly when.
"It gives us more questions than it gives us answers."
Photos: Peek inside the Capitol
Nebraska State Capitol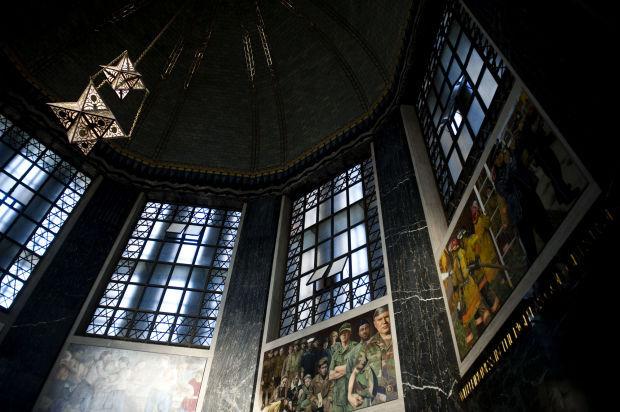 Nebraska State Capitol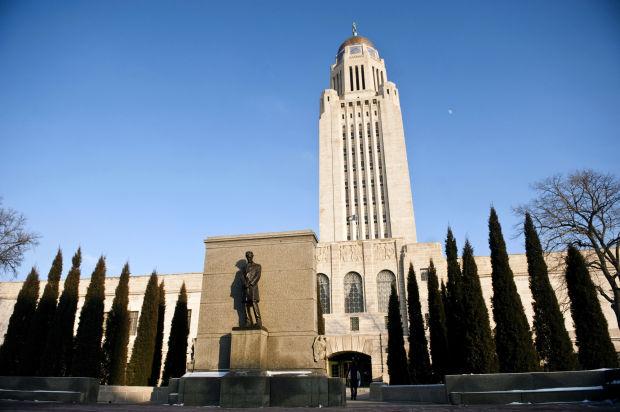 Nebraska State Capitol
Nebraska State Capitol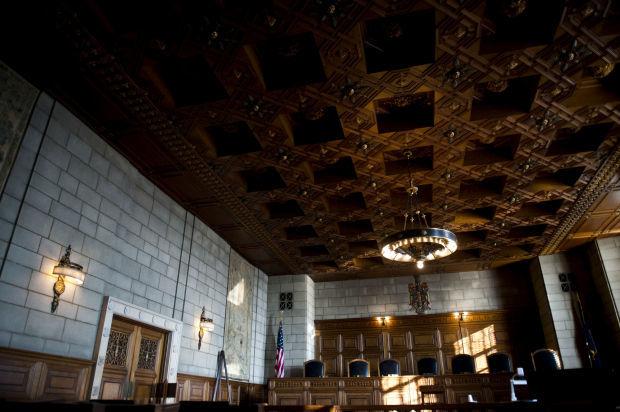 Nebraska State Capitol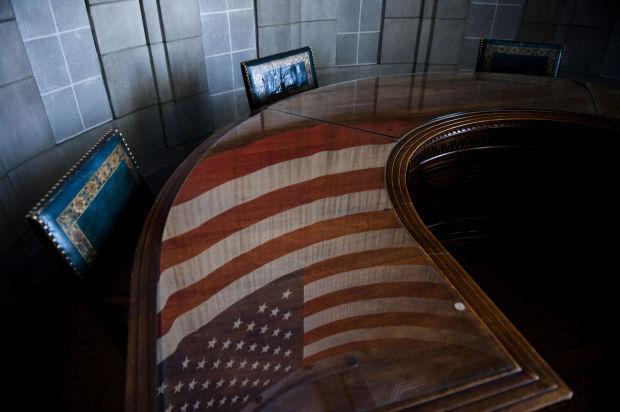 Nebraska State Capitol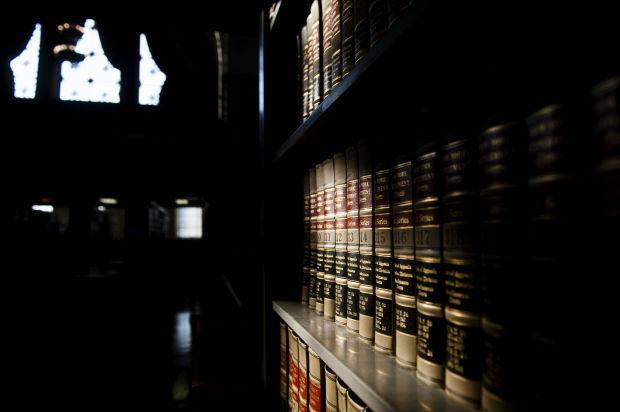 Nebraska State Capitol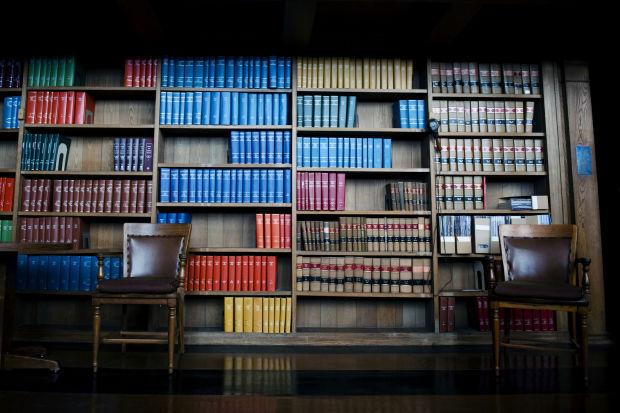 Nebraska State Capitol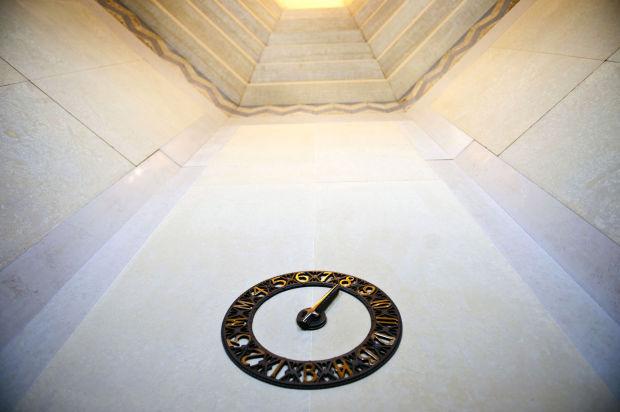 Nebraska State Capitol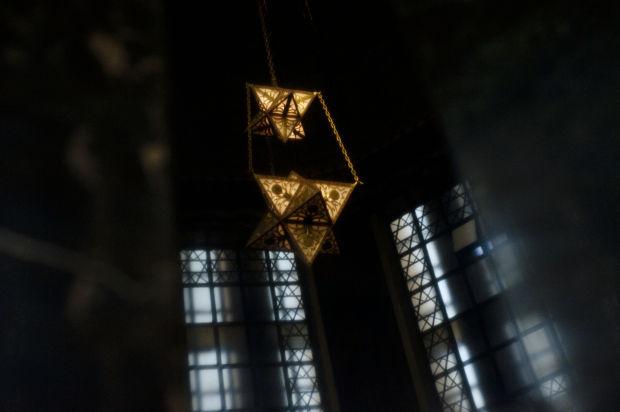 Nebraska State Capitol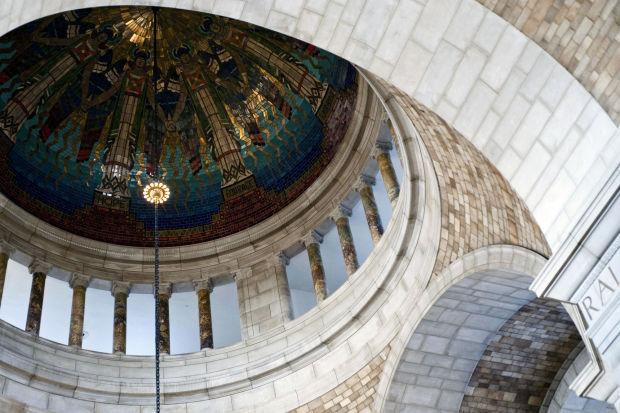 Nebraska State Capitol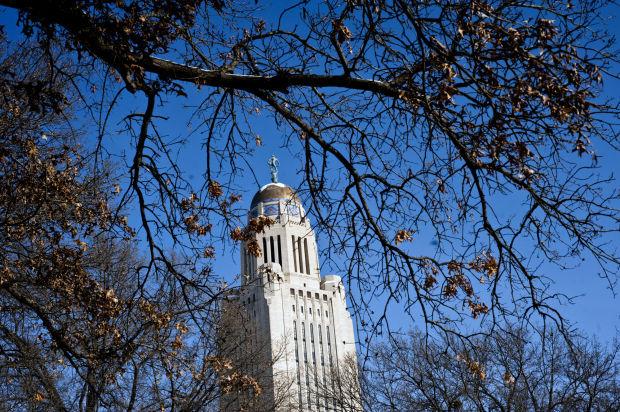 Nebraska State Capitol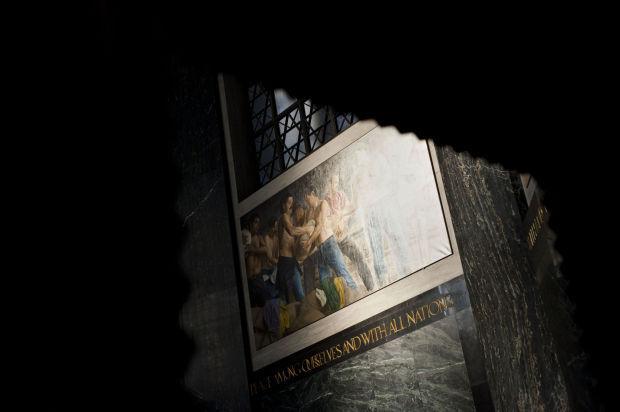 Nebraska State Capitol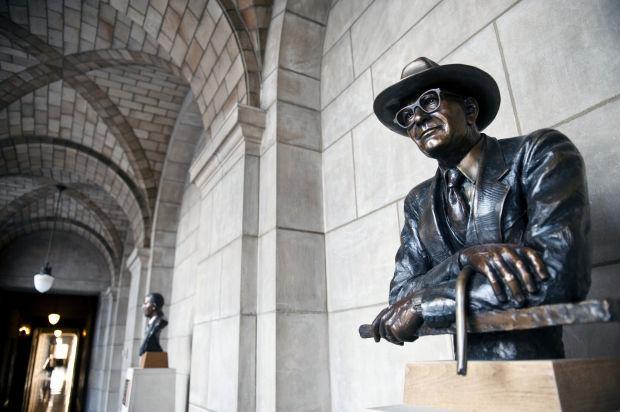 Nebraska State Capitol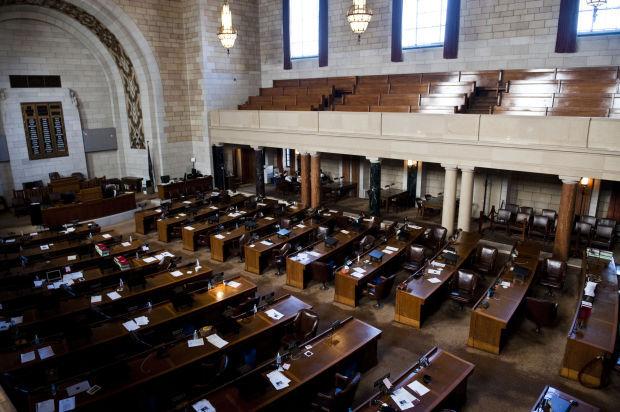 State Capitol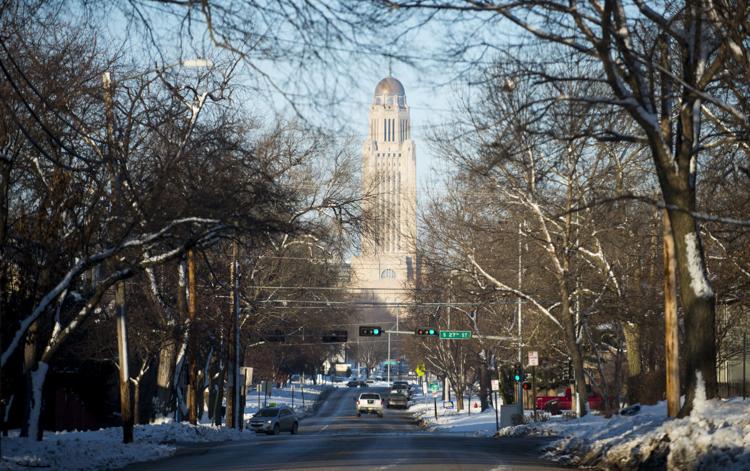 Get Government & Politics updates in your inbox!
Stay up-to-date on the latest in local and national government and political topics with our newsletter.