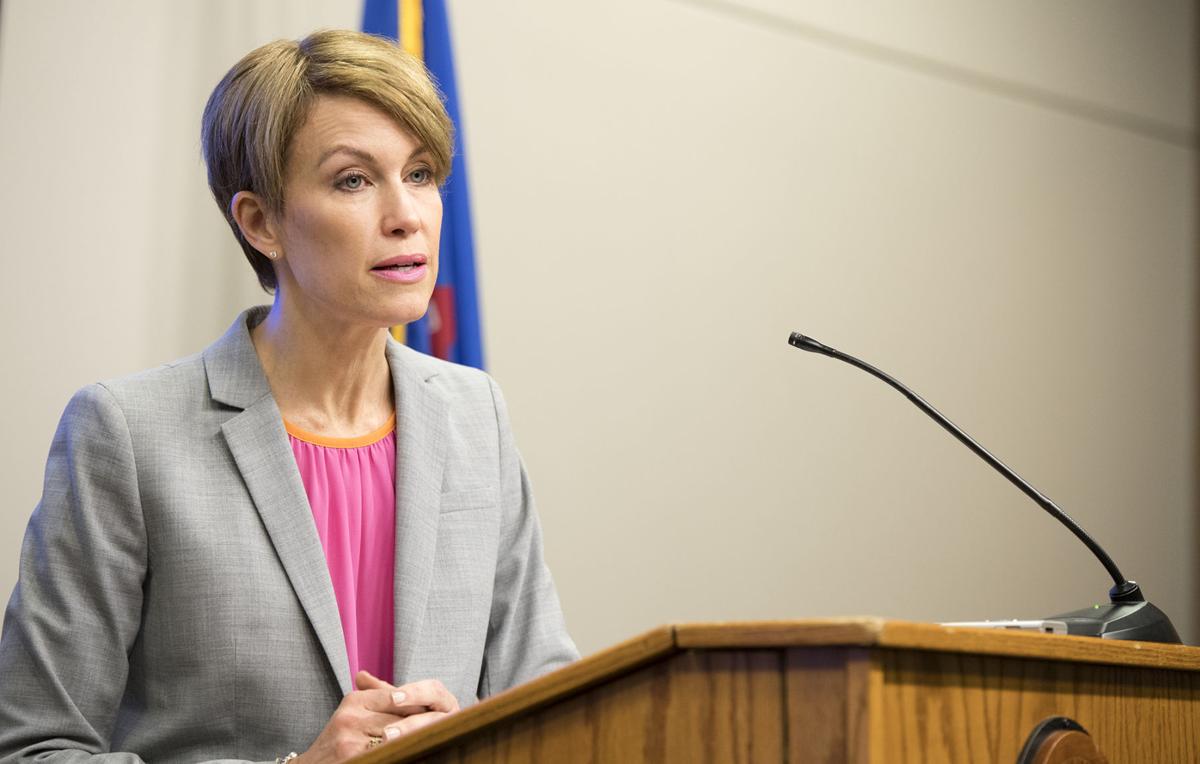 Lincoln Mayor Leirion Gaylor Baird announced a new anti-discrimination policy Monday that prohibits discrimination against city employees on the basis of gender identity or expression.
"As chief executive for the city of Lincoln, I am determined to ensure all our employees feel welcome and included as valuable members of our city team and that they are free from harm, no matter who they are or whom they love," Gaylor Baird said.
She said she hopes the policy change challenges employers in the community to follow the city's lead.
The mayor's executive order is part of her initiative called "One Lincoln," which seeks to promote equity, diversity and inclusion both in city government and the community. 
The latest order builds on a 2003 executive order then-Mayor Don Wesely signed banning discrimination against city workers based on sexual orientation.
Her new order bolsters Wesely's directive by also adding a definition of sexual orientation, Gaylor Baird said.
The policy would protect someone from discrimination based on their perceived or actual gender identity regardless of their biological sex, according to the regulation. Sexual orientation is defined by the regulation as an individual's emotional, romantic or sexual attraction or non-attraction to individuals of a different sex, the same sex or more than one sex.
Violating the city policy, which also applies to city job applicants, would be cause for discipline.
No one has been disciplined under the previous order in the last six months, the mayor said. Human Resources Director Doug McDaniel, who has led the city's HR department since 2012, said he could not recall any violations.  
Councilwoman Sändra Washington and Councilman James Michael Bowers both thanked the mayor for her leadership on the issue. Both are openly gay and serving their first term on the City Council.
"This helps serve as a light for people who may still be in the closet," Bowers said.
The policy announcement comes as Lincoln's so-called Fairness Ordinance, which bans discrimination of people based on sexual orientation in housing, employment or public accommodation, remains in legal limbo.
In 2012, the Omaha and Lincoln city councils both debated and approved anti-discrimination measures.
But a successful petition drive led by the Nebraska Family Council and Family First that gathered more than 10,000 signatures in a couple weeks stopped the Lincoln ordinance from taking effect and mandated it be put to a vote of the people or retracted.
Since then, the Lincoln City Council has done neither. 
Bowers and Washington have said they don't want to rush to a vote when they haven't receive assurance from OutNebraska or another LGBT organization that the resources exist to mount a successful referendum for the Fairness Ordinance.
Bills seeking to enact state law on the issue have failed to pass in the Nebraska Legislature, with the most recent, Lincoln Sen. Patty Pansing Brooks' LB627, failing to overcome a filibuster last year.
Gaylor Baird said her administration will support a continued effort in the Legislature beginning in January. 
As for the Fairness Ordinance, the mayor's staff continues to look at options, and living up to the city's ideals within City Hall is important, Gaylor Baird said. 
"We're not going to rest until this is protection and a policy in place for all residents, and Nebraska deserves that," she said.
Get Government & Politics updates in your inbox!
Stay up-to-date on the latest in local and national government and political topics with our newsletter.