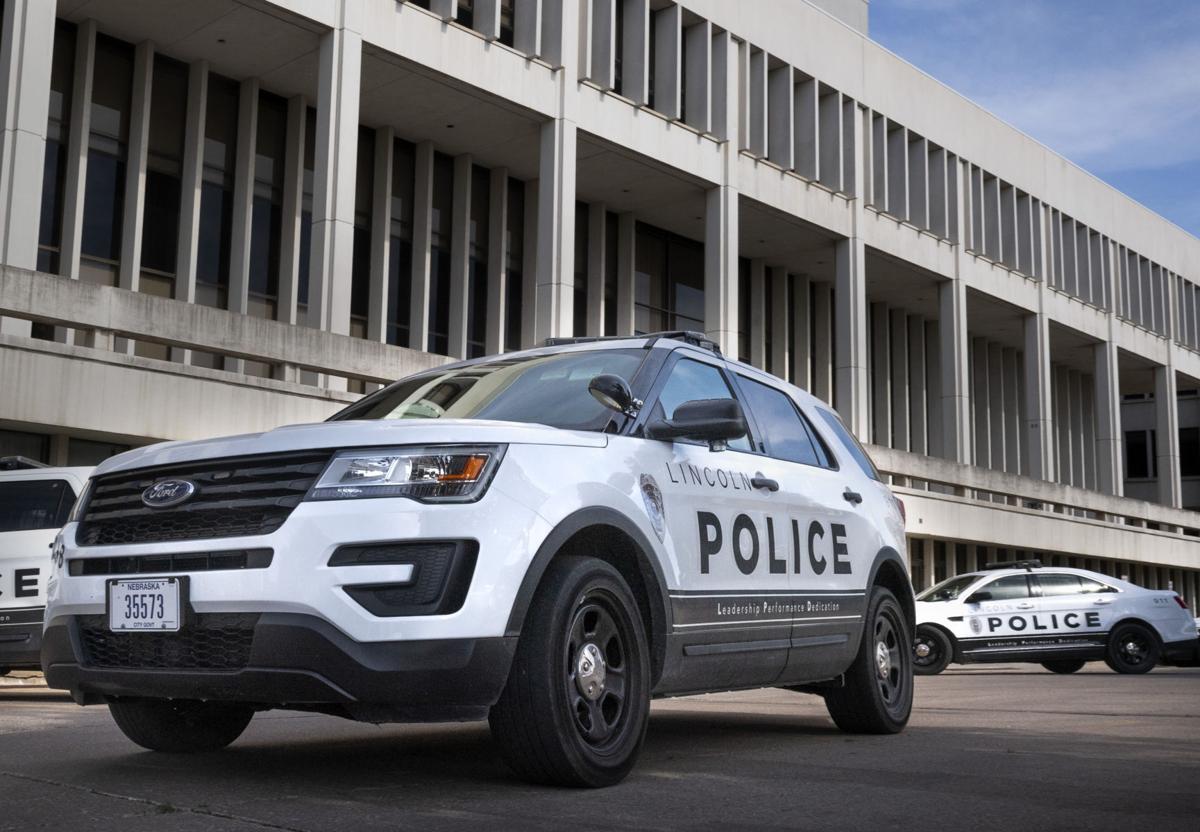 The four finalists to be Lincoln's next police chief have spent their careers in law enforcement in Arizona, San Francisco, Maryland and Lincoln, respectively.
One is a police chief, one a former chief, one led her department in creating policies to minimize bias in policing and one spent her career as a Lincoln police officer until her retirement in 2017.
Mayor Leirion Gaylor Baird asked Genelle Moore to be part of the search committee in February, but she was replaced by Wichita Police Chief Gordon Ramsay when she decided to apply. The application window closed April 26.
Jennifer Brinkman, the mayor's chief of staff, said the search committee did not know who had applied and had no role in vetting or reviewing applications until the field was narrowed to eight candidates at the end of May.
All 31 applications went directly to the consulting firm hired to help the city find candidates and the firm worked with the mayor's office to narrow the list to eight finalists. The search committee interviewed them last week.
The mayor then selected the four finalists, whose names were made public Thursday.
The other three finalists are Ramon Batista, former police chief in Mesa, Arizona; Teresa Ewins, a commander with the San Francisco Police Department; and Darryl McSwain, the police chief for the Maryland-National Capital Park Police-Montgomery County Division.
"I am thrilled with the expertise, skills and experience demonstrated by our finalists," Gaylor Baird said in a prepared statement. "The qualities identified by the community during our public engagement process this spring are evident in each one of them. They all expressed a commitment to the priorities of community policing, support for our department officers and staff, a focus on diversity and equity, and an unwavering dedication to transparency and accountability."
The new chief will replace Jeff Bliemeister, who left in January to head security at Bryan Health.
The city will hold public forums for each of the candidates the week of June 21 at 5:30 p.m. at the Auld Recreation Center, 1650 Memorial Drive, in Antelope Park.
Batista began his law enforcement career with the Tucson Police Department in 1986 and was appointed police chief in Mesa in 2017. He resigned in 2019, after a tumultuous tenure that included a high-profile murder trial of a Mesa police officer acquitted of killing an unarmed man in 2016, excessive force cases and a vote of no confidence from the police union.
Batista "quickly went about making changes aimed at installing a different culture in the department and rebuilding trust with the community" after the police officer's acquittal, according to the Arizona Republic. But officers' support of Batista began to wane after he publicly condemned officers involved in two use-of-force incidents, according to news accounts. The votes of no-confidence followed.
He was a finalist for police chief in Madison, Wisconsin, last year, and, when he wasn't selected, a police reform advocacy group criticized the Police and Fire Commission making the hiring decision for ignoring public support of Batista.
He also was one of three applicants for Dane County Sheriff in Wisconsin in May.
He co-authored "Do No Harm" in 2020, about police reform through a cultural shift and emphasizing shared values with the community.
While in Tucson, he was a bilingual officer who worked his way up to an assistant chief. He holds a bachelor's degree in public safety/homeland security and a master's in leadership from Grand Canyon University.
McSwain, who has spent more than 32 years in law enforcement, has been chief of the Maryland-National Capital Park Police's Montgomery County Division since 2018. In that position he oversees 116 staff members.
Before that, he had a 30-year career as an officer with the Montgomery County Police in Maryland. As an assistant chief, he led the field services bureau, which included county security, media services, the crisis response and support division, animal services and traffic operation.
In December he was inducted into the Montgomery County Human Rights Hall of Fame, an honor recognizing leaders for their vision, achievements and altruism on the road to eliminating discrimination and advancing human rights. 
McSwain has a bachelor's degree in criminal justice from the University of Maryland and a master's in administrative management from Bowie State University.
He was a finalist for the police chief position in Nashville, Tennessee, in October.
Ewins, a commander with the San Francisco Police Department, oversees five of the 10 district stations with about 900 officers. She has spent her 26-year career with the department, working in field operations, investigations, and special operations.
Ewins led the department's work to develop policy to minimize bias in policing with the Department of Justice Collaborative Reform Initiative, according to a biography on the city of Lincoln's website.
She was born in Santa Monica, California, and has spent the majority of her life in the San Francisco Bay Area. She has a bachelor's degree in criminal justice, and she completed the FBI National Academy and other leadership training.
Moore retired as a Lincoln Police Department captain in 2017 after a 34-year career with the department, where she was a patrol officer, commanded the Northwest team as captain and was the commander overseeing recruiting and training as commander of the personnel and education unit.
She has lived in Nebraska since 1967, when her father, who was in the Air Force, was assigned to Offutt Air Force Base. She now works for Lincoln Public Schools as a background investigator for human resources.
She earned a bachelor's degree from Concordia University in organizational management and a master's degree from Bellevue University in justice administration and crime management.
The public presentations of the finalists will be recorded, and residents can view them at the LNKTV YouTube channel. The public can offer feedback on the candidates by June 28 to mayor@lincoln.ne.gov or by calling 402-441-7511.
Following the public forums, the mayor will select a new chief, a nomination that the City Council must approve.