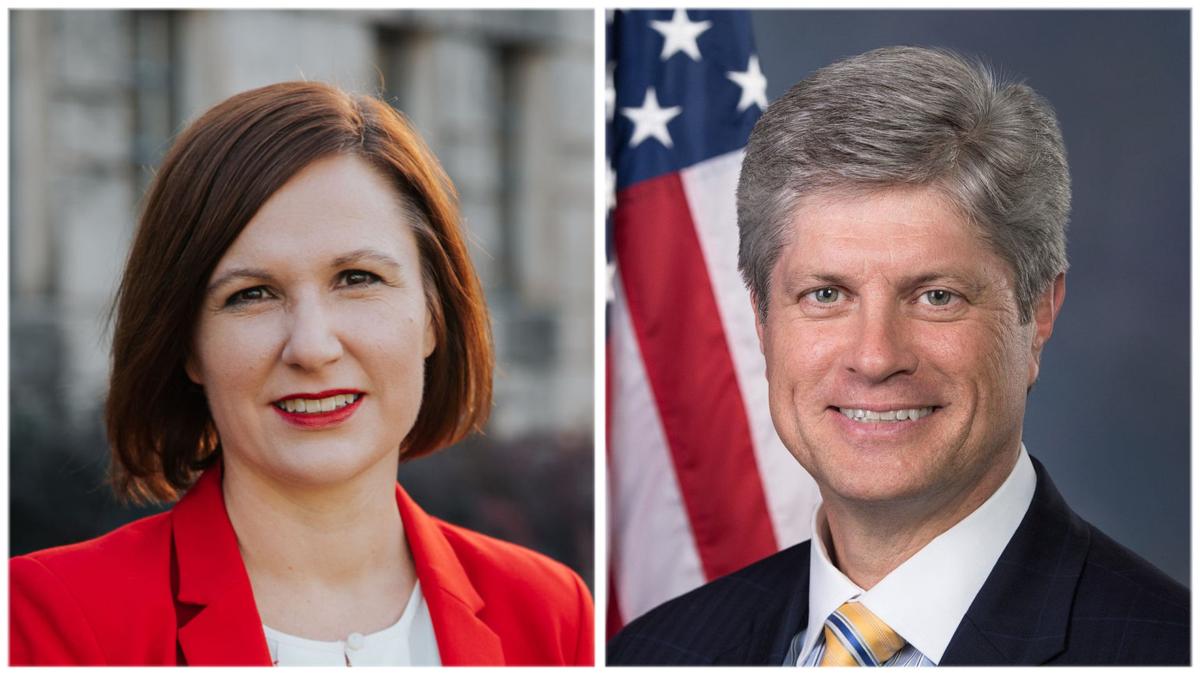 Health care dominated a televised debate Sunday evening between Republican Rep. Jeff Fortenberry and state Sen. Kate Bolz, his Democratic opponent, with each pledging to prioritize access and coverage in the face of current challenges.
With coverage under the Affordable Care Act in jeopardy because of an approaching U.S. Supreme Court decision and a coronavirus pandemic tearing through the country, both 1st District congressional candidates centered on the issue in the in-person debate in Omaha.
Bolz said she supports the ACA and its guaranteed coverage for people with pre-existing health conditions while arguing that Fortenberry has "voted time and time again" against the law enacted during the Obama administration.
Fortenberry said he has always supported health care coverage for people with pre-existing conditions and will continue to do so while favoring "new delivery of care models to drive down costs."
Bolz said she would not support Medicare for All, challenging the congressman's assumptions that her views were headed in that direction.
While Fortenberry said he favored "the necessary reset of relationships with China" promulgated by the Trump administration, Bolz said the president's trade policies cost Nebraska farmers more than $1 billion in 2019, a figure estimated by the Nebraska Farm Bureau.
Both candidates opposed proposals to defund the police in the wake of the recent deaths of Black Americans held in custody by police and both praised the community-based policing model that is in effect in Lincoln.
"We need to reexamine our conscience as a nation," Fortenberry suggested.
"We must make sure opportunity is real for all Americans," Bolz said. "But I absolutely, positively do not support defunding of police."
Fortenberry shone a spotlight on his work to support the paycheck protection program, which was a vital piece of the pandemic disaster relief package approved by Congress. 
Bolz pointed to her work in the nonpartisan Legislature prioritizing health care. 
In Congress, she said, "partisan politics and political bickering get in the way" of reaching solutions.
"I'm here to help and I'm here to lead," Fortenberry said.  "If you need me, I'll be there."
"Health care is on your ballot this year," Bolz said.  "It's as clear as the mask on your face."
The hourlong debate was televised by KETV; the two candidates will debate again Monday night on NET, beginning at 8 p.m.
Those are the only two scheduled debates between the candidates before the Nov. 3 election. 
Journal Star Voter's Guide
The 2020 Journal Star general election Voter's Guide
Your guide to Lincoln-area and statewide races and ballot questions that will appear on the Nov. 3 general election ballot. Click on a race name to see the candidates and learn about their views on the issues.
Get Election 2020 & Politics updates in your inbox!
Keep up on the latest in national and local politics as Election 2020 comes into focus.