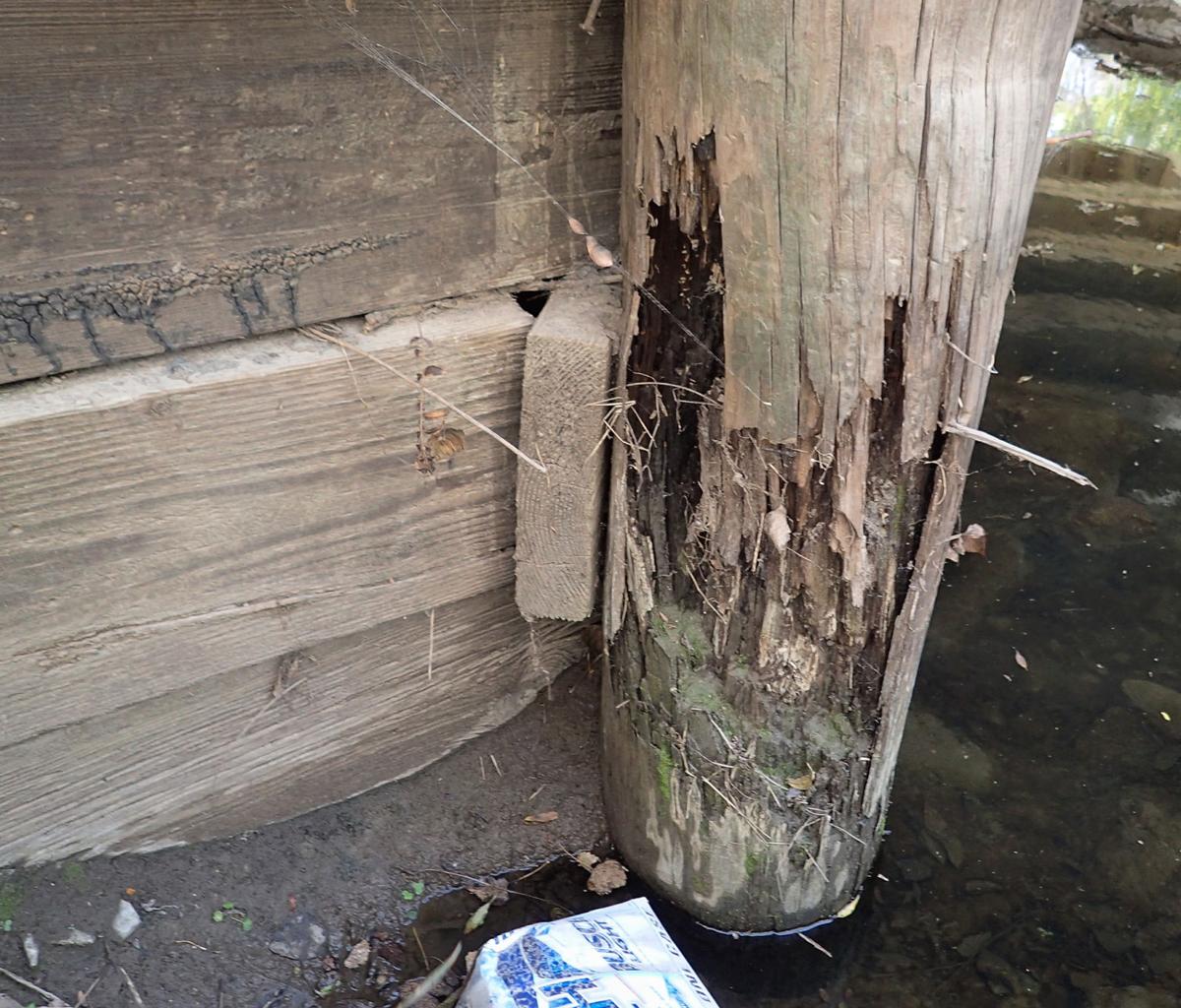 "The plan really shows we're not able to meet the needs of our crumbling infrastructure with the monies that have been allocated," she said. "We're going to need to find another funding source or we're going to have to accept closing roads and bridges as the new norm."
The plan, which is updated and approved annually, calls for $7 million in road work and one $900,000 bridge project to be completed this fiscal year.
The bridge to be replaced is on West Raymond Road over Little Salt Creek.
"It's the worst bridge in our county," Dingman said Tuesday. "It also has a very high traffic count. Closing this bridge would be highly detrimental to the citizens who live in the area, and we really need to do something to get it replaced."
The list of funded projects does not include a dozen bridges in the county that have been closed indefinitely, nine this year, and considered critical because flooding has scoured away rocks, sand and dirt around piers or abutments, threatening their structural integrity.
"I don't have funding for any of them," Dingman said.
State law requires planning forward only for projects that can be completed at current funding levels, she said.
Ten of the 12 closed bridges are listed as standby projects, which means they will be done when funding becomes available.
That's likely to be an unpopular answer with some County Board members, including Larry Hudkins, who has pressured Dingman to prioritize the closed bridges and create plans to get them reopened.
Hudkins has urged her to make the West McKelvie Road bridge that crosses Oak Creek east of Northwest 40th Street a top priority.
"I want to see a plan of action, how we're going to get these roads open and bridges open," said Hudkins, who will leave the board in January.
Earlier this year, the board balked at Dingman's request for an extra $9 million to replace five bridges and pave 11 miles of new roads. Board members voted July 28 to reduce that request to an additional $1 million.
The department's total annual budget is about $32 million, of which about $7.2 million comes from property tax dollars.
The remainder of the funding comes from a combination of state and federal sources, including motor-vehicle fees, gas tax, federal highway allocations, Federal Emergency Management Agency reimbursements and road and bridges buyback programs.
Dingman, looking to have a public dialogue on county roads, held four town hall-style meetings in the past couple of months in Hickman, Denton, Malcolm and Waverly.
"Everybody wants more bridges and more pavement. It becomes a matter that we don't have enough funding to build all the bridges or pave all the roads that people want funded," she said this week.
"We have 90 miles of asphalt that is in need of overlay. We have 76 bridges that are in need of replacement, and we need about 32 additional miles of pavement in the county."