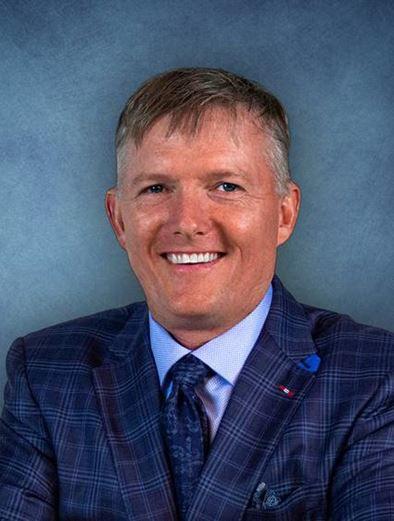 Occupation: Owner, electrical wiring and cabling business
Political party: Republican
Address: 6277 West Leealan Lane, Crete
Innis, a small businessman for 20 years, served two terms as Lancaster County Republican chairman. He stresses that he is a pro-life Christian. 
What are your legislative priorities?
My opponent quit the Senate Agriculture Committee after two years for a more glamorous committee. I'm proud to serve on that committee. I support Country of Origin Labeling (C.O.O.L.) for meat. If dog food has a C.O.O.L. label on it, our food should, too. President Trump's economy performed well with historic low unemployment. The steps taken to address COVID-19 virus hurt our economy. It's a national security issue. I don't like spending trillions, but these were needed first steps.
What should Congress do to help combat and contain the coronavirus?
The personal hygiene and social distancing measures make sense even during a regular flu season, and they have helped. President Trump has responded in an appropriate way so far, based on recommendations from his medical advisers. I agree with his sentiment of wanting to open up commerce as soon as reasonably possible for the economic health of the country.
What Nebraska projects, if any, would you propose?
I think Gov. Ricketts has done an excellent job with his appropriate response to the virus. I respect his judgment in doing what he feels is right for our state at this point.
Do you believe in climate change; if so, what should Congress do to combat or contain it?
I oppose the Green New Deal proposed by liberal extremists in Congress. The Earth is in a constant state of changing climate with ebbs and flows of periods of heating and cooling. I think finding ways to conserve energy are good, but it would be irresponsible to Americans for the U.S. to take on a bigger role than other countries who pollute much more and who won't take steps to address their issues and put Americans at an economic disadvantage.
Would you support a major infrastructure modernization program? If so, what should it look like?
There's no question we have failing bridges and roads. We see that in Lancaster County with our local problems. I would support an infrastructure bill, but not if it includes all kinds of unnecessary restrictions and wasteful programs that have nothing to do with building roads and repairing bridges. We need to have good bridges and roads in Nebraska to get our agriculture goods to market.
Do you believe President Trump has earned a second term? Why or why not?
He absolutely earned a second term. I'm the only Senate candidate supporting President Trump for reelection. Before the virus, the economy gave us historic low unemployment and the stock market was at record highs. He dealt tough with China and other trading partners. He got out of Obama's failed Iran "deal" that had no enforcement mechanisms. He has been tougher on Russia than previous administrations. He has appointed strict constitutionalist judges to the Supreme Court and other federal courts.
Should the Senate filibuster rule be amended? Why or why not?
I see no reason to change it. Both political parties have used "the nuclear option" to get around it in what they considered extreme circumstances. I think changing historic precedent can be a dangerous maneuver because of how it will be used in the future.