Nebraska holds three seats in the U.S. House of Representatives. Eastern Nebraska's 1st District includes Lincoln; the 2nd District includes Omaha; and the 3rd District encompasses western and central Nebraska, along with the northeastern and southeastern corners of the state.
The three incumbents, all of whom are Republicans, are seeking reelection. Members of Congress receive $174,000 annually.
In the 1st District, Rep. Jeff Fortenberry is unopposed for the Republican nomination. Democrats Babs Ramsey of Bellevue and Kate Bolz of Lincoln, a state senator, are seeking the Democratic nomination. Dennis Grace is a Libertarian candidate from Fremont.
Rep. Don Bacon of Papillion is opposed by Paul Anderson of Omaha in the 2nd District Republican primary election. Three Omaha Democrats — Kara Eastman, Ann Ashford and Gladys Harrison — are seeking their party's nomination. Tyler Schaeffer of Omaha is a Libertarian candidate.
In the 3rd District, Rep. Adrian Smith faces four Republican challengers — Larry Lee Scott Bolinger of Alliance, William Elfgren of Overton, Justin Moran of Atkinson and Arron Kowalski of Grand Island.
Mark Elworth Jr., of Omaha is seeking the Democratic nomination and Dustin C. Hobbs of Grand Island is a Libertarian candidate.
U.S. House candidates:
Jeff Fortenberry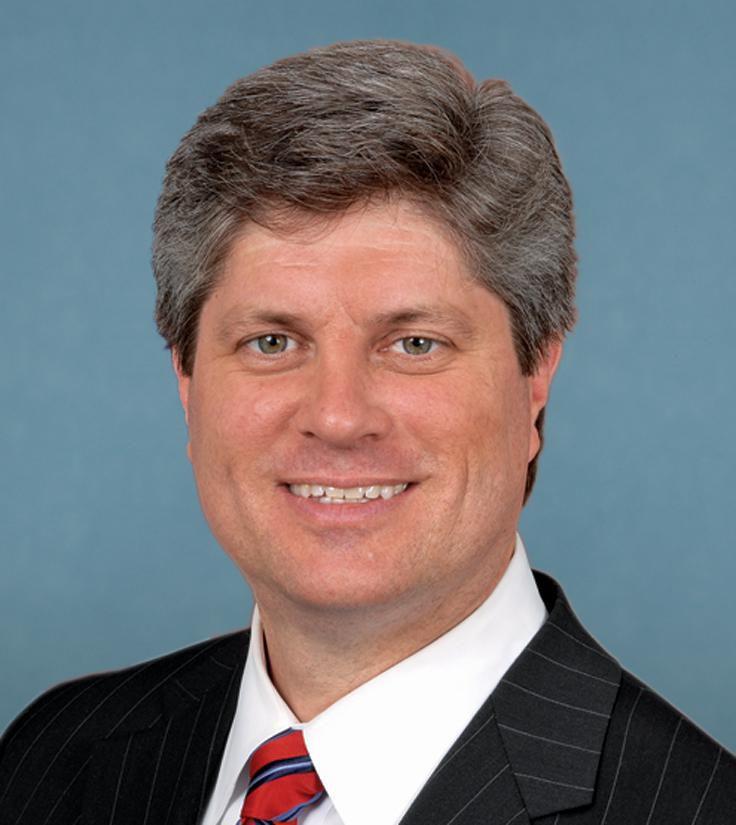 Occupation: U.S congressman
Political party: Republican
Mailing address: P.O. Box 30265, Lincoln
Fortenberry, who is seeking his ninth term in the House, serves on the Appropriations Committee and the Subcommittee on Agriculture. He also co-chairs both the International Conservation Caucus and the Nuclear Security Working Group. He was first elected in 2004.
What are your legislative priorities?
In Congress, I work to address the most pressing matters before our nation. As I write, our country is in the grip of the coronavirus pandemic. The suffering is great; the uncertainty is real. My goal is to protect our health care system, protect families and to protect small business. After we fight our way back, my priorities are to strengthen our national security, stop devastating health care costs and build a new vision for jobs, our environment and our communities.
What should Congress do to help combat and contain the coronavirus?
Working rapidly and in a bipartisan fashion, we passed the CARES Act, a massive measure to save America in two ways: to bolster the care for the sick and sustain our economy during this shocking trauma. Much of my time has been devoted to the implementation of the Paycheck Protection Program for small business, solving problems for families, protecting our food supply, and developing a strategy for rapid deployment of testing in Nebraska through our excellent health care infrastructure.
What Nebraska projects, if any, would you propose?
My job is twofold: Make policy decisions for the betterment of America and serve Nebraskans as they interact with the federal government. I continue to work with the University of Nebraska on expanding health care infrastructure and farming for the future. I'm proud of the new health clinics for Nebraska veterans. Offutt Airbase and Strategic Command continue to build as critical components of our national defense. I'm proud to work with our Native American communities on health and economic development.
Do you believe in climate change? If so, what should Congress do to combat or contain it?
Since the Industrial Revolution, we have built an economy around extraction, where we take, make and waste. It is not sustainable. The rapid industrialization of the world has also left behind an essential principle -- that what we do affects one another, our food, our environment, our natural security. It's not only climate that is potentially affected, but the entirety of ecological well-being. By leveraging innovation and scientific advancement, we can bridge to a more sustainable future through renewables and regeneration.
Would you support a major infrastructure modernization program? If so, what should it look like?
Yes, but this has to be understood in light of the above question. Aligning public incentives with new forms of public demands is key. For example, economic analysis suggests that our post World War II construct of industrial expansion, interstates, and suburban housing has shifted to a desire for walkable communities, green space, and smaller scale retail, including food. Infrastructure should also be defined to include broadband expansion for livability in rural communities through telework, telehealth and precision agriculture.
Do you believe President Trump has earned a second term? Why or why not?
I will support President Trump. As the worst part of this pandemic has demonstrated, we are highly vulnerable to unbridled globalization, with unfair trade agreements tailored more for the profitability of multinational corporations than authentic relations between nations. Much of our medical supplies come from China. China's interest in controlling information, rather than the spread of the disease shows the need to confront these realities and reset the preconditions for our own security, for burden sharing and for mutual well-being.
Can you identify issues on which you disagree with your party?
Governing requires many difficult decisions on complex matters. It is my solemn duty to analyze issues, weigh evidence and opinion and ultimately make a judgement about what is right. Nebraskans rightly expect independent, informed decisions. I belong to the political party that generally fits my philosophical beliefs, but I reserve the right to vote my conscience after careful analysis and deliberation as I have done on a number of occasions.
Kate Bolz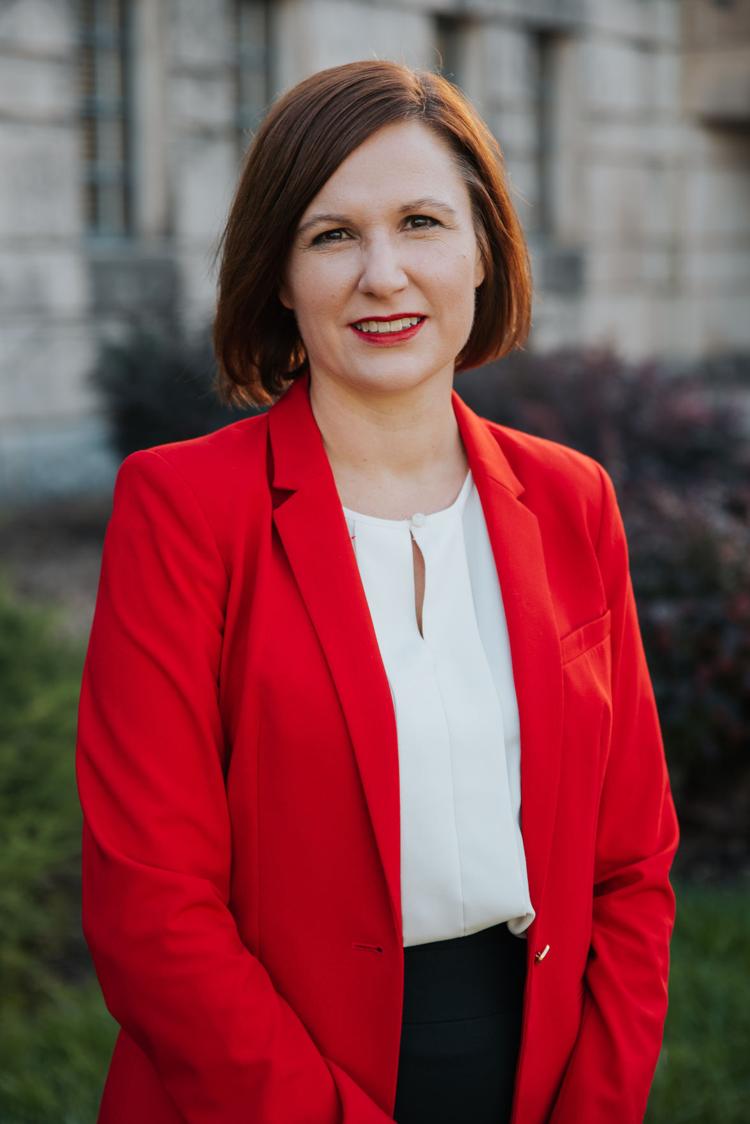 Occupation: Social worker
Political party: Democrat
Address: 2945 Sherman St., Lincoln
Bolz, who is completing her second term and eighth year as a state senator, says she has worked with both Republicans and Democrats in the nonpartisan Legislature to "deliver a balanced budget that reflects Nebraska's priorities" as a member of the Appropriations Committee. Bolz is a trained social worker, assisting families and individuals with disabilities. 
What are your legislative priorities?
* My top priority is responding to the impacts of coronavirus by supporting our health care providers and workers and developing a comprehensive economic growth strategy, including retraining opportunities and investments in agricultural and infrastructure.
* My next priority is health care, including access to affordable health care and prescription drugs.
* Additionally, we need to bring common sense and common ground to Washington, D.C. I will stand up to special-interest groups and work in a bipartisan manner to serve Nebraskans.
What should Congress do to help combat and contain the coronavirus?
Congress must quickly provide more COVID-19 relief, including resources for small business payroll protection and disaster loans and grants, relief for health care providers and suppliers, increased testing, additional unemployment insurance payments and support for state, tribal, municipal and county governments. Congress must also reopen the Affordable Care Act marketplace and push Gov. Ricketts to implement voter-passed Medicaid expansion as quickly as possible to provide access to health insurance for more Nebraskans.
What Nebraska projects, if any, would you propose?
I will prioritize the Offutt Air Force Base runway project and the University of Nebraska Medical Center Nebraska Transformational Project teaching hospital and research and education tower partnership to respond to natural disasters and infectious diseases. I also believe that a comprehensive infrastructure initiative will boost productivity, lift long-term economic growth and wages and provide immediate job opportunities. At this time, a broad infrastructure policy is needed more than specific projects.
Do you believe in climate change? If so, what should Congress do to combat or contain it?
Climate change is a threat to our economy and our security. The United States must act quickly to develop a clean energy economy by providing incentives to move to renewable energy and providing retraining opportunities for workers. Supporting the ethanol industry by increasing the renewable fuel standard is essential. I also believe in investing in research and technology to expand sustainable agricultural production and help Nebraskans continue to feed the world.
Would you support a major infrastructure modernization program? If so, what should it look like?
Yes. I support a comprehensive infrastructure modernization program, specifically as a strategy to stimulate the economy. Such a program should prioritize high quality job training opportunities for workers, roads and bridges, school construction, water treatment plants, broadband access and developing a green energy economy.
Do you believe President Trump has earned a second term? Why or why not?
I will always advocate for voting access and a fair electoral system. I believe in the ability of voters to choose their elected officials up and down the ballot and will protect voting rights as a member of Congress. The voters should decide. I don't believe that President Trump's performance as a leader merits reelection, particularly related to his opposition to health care coverage.
Can you identify issues on which you disagree with your party?
I believe in the use of E-Verify – the system we use to check to make sure workers are here legally. I think businesses should have to play on a fair playing field and no one should make money off of taking advantage of people and manipulating the system.
Babs Ramsey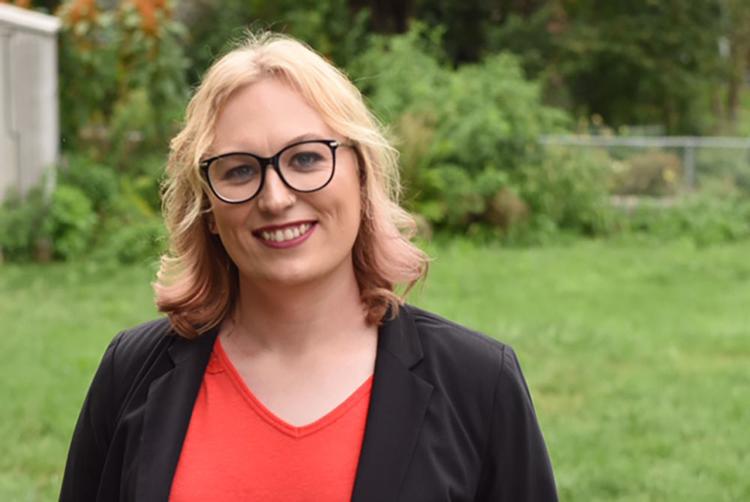 Occupation: Security analyst, CHI Health
Political party: Democrat
Address: 1016 Denver St., Bellevue
Ramsey has worked as an IT professional with county and municipal governments to streamline technical processes. She met with constituents, and dealt with budgeting and bureaucracy. She says it helped her learn to dilute technical jargon, work within a budget and provide practical solutions to complex problems.
What are your legislative priorities?
We will protect the most vulnerable among us by passing Medicare-for-all. We will fight for our farmers by reversing President Trump's disastrous trade deal. We will fight for the health of our communities by passing the Green New Deal. We will ensure that every Nebraskan's voice is represented in Washington.
What should Congress do to help combat and contain the coronavirus?
We need to extend the CARES Act and provide further stimulus checks to sustain our vulnerable populations. We must institute a freeze on all rent and mortgage payments and pause all evictions and foreclosures. We need to pause all student-loan payments. We should already be working on a package of legislation to sustain our nation economically, and provide services to laborers and industry to help them get back to work.
What Nebraska projects, if any, would you propose?
Nebraska can lead the nation in combating climate change. As a part of my environmental policy package, we will provide incentives to farmers and ranchers who participate in regenerative agricultural practices. Second, we will fight for rural broadband. Rural communities across our state need access to internet services. Finally, we will invest in major infrastructural improvements that will not only benefit our nation, but help restore and support our rural communities.
Do you believe in climate change? If so, what should Congress do to combat or contain it?
Yes. This has to be a prerequisite for anyone seeking to represent this district in Washington. Last year, Nebraska witnessed the impact of climate change firsthand. Homes, businesses and fields were destroyed by those devastating floods. We will fight to pass the Green New Deal. I will ensure that this package of legislation includes the voices of farmers and ranchers. Everyone, rural and urban, should be brought to the table and included in this discussion.
Would you support a major infrastructure modernization program? If so, what should it look like?
Yes. Not only does investing in infrastructure improve the vitality and function of our nation, but it puts people to work. We need to repair our roads and bridges. Nebraskans know a thing or two about the necessity to fix potholes. More than that, we need to invest in rural communities. We need to revitalize these beautiful, historic municipalities. Modernizing our infrastructure includes investing in environmentally friendly methods of building, targeting our most vulnerable communities and investing in sustainable construction.
Do you believe President Trump has earned a second term? Why or why not?
President Trump is responsible for the disastrous trade deal that has cost our Nebraska farmers billions of dollars. He is responsible for the shuttering of numerous factories, costing Americans jobs. He is responsible for rolling back EPA regulations, attacking public education, and targeting women and members of the LGBTQIA community with harmful policy. Now, we have seen the results of his ill-prepared administration botch the COVID-19 response.
Can you identify issues on which you disagree with your party?
The Democratic Party has been responsible for a lot of good. Yet, I am leading the fight to do better. I believe in Medicare-for-all, universal basic income, universal child care and investing in rural broadband. Most notably, I believe that we should be welcoming voters of all stripes into our party. We should build coalitions around our differences rather than sow the seeds of divisiveness. We must engage in uncomfortable conversations, rather than cast out the other.