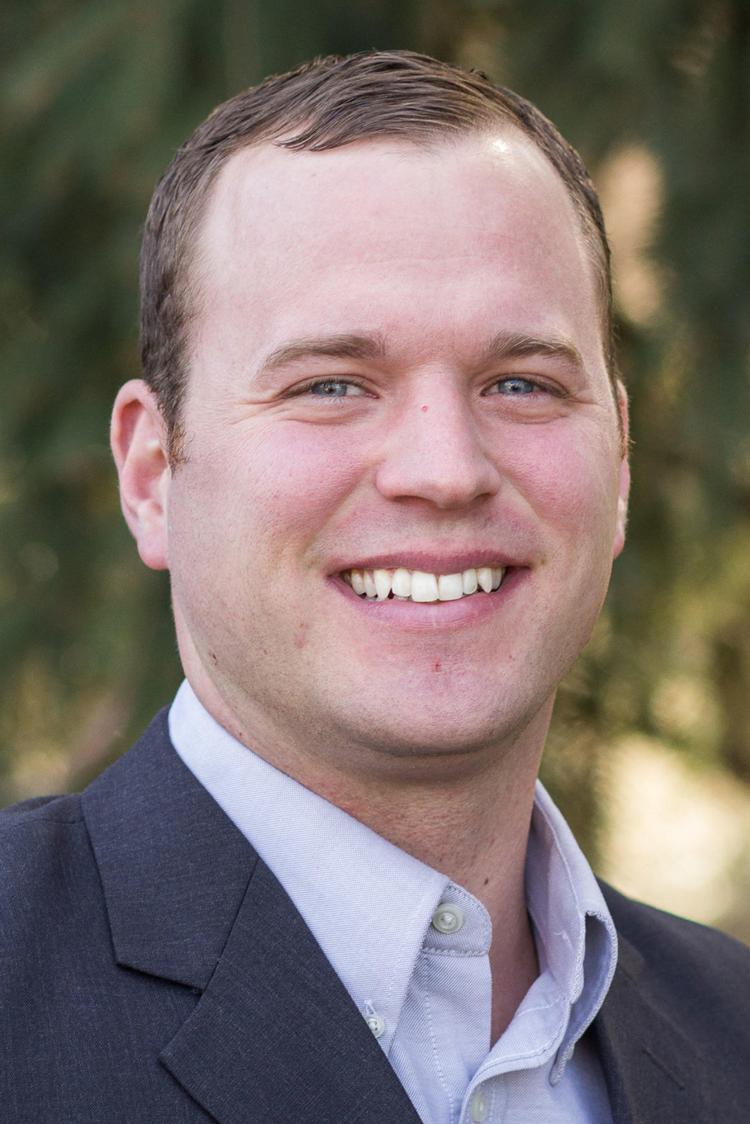 Political party: Republican
Education: Bachelor's in Education and Human Sciences, University of Nebraska-Lincoln
Organization endorsements: Young Republicans, Lincoln Independent Business Association PAC
Wyatt has experience as a public school teacher, employee, volunteer, husband, parent and small business owner. He said said he hears that good schools, well-maintained roads and low crime are important for people deciding where to live and invest their money. He'd make those his highest priorities for Lincoln's future.
Why are you running and what do you want to accomplish in office?
Born and raised in northeast Lincoln, I grew up enjoying the great things our community and Lincoln have to offer. Now that my wife Brooke and I are raising a 2--year-old son, I want to ensure we have safe neighborhoods in northeast Lincoln. I am committed to offering my experiences to help make Lincoln the best city it can be by improving our roads, properly funding emergency services and using tax dollars wisely.
Are there any special needs in your district that are different from issues in the rest of the city?
The Railroad Transportation Safety District transportation project needs to be a top priority of the city to ensure safety and efficiency for all drivers in the North 33rd and Cornhusker Highway area. Small businesses keep northeast Lincoln thriving. The city needs to continue to encourage and foster an environment for small business development and growth in Havelock and surrounding areas.
Every candidate includes public safety and streets as their top priorities. In lean financial times how would you budget for parks, libraries and other city services?
Budget transparency and prioritization are essential in spending tax dollars wisely. In lean financial times, the city, like most Lincolnites, must tighten its belt fairly with essential services in mind. While there are plenty of important things the city needs to fund, Lincoln's streets are in a crisis, addressing this needs to be the city's top priority.
Should voters approve a quarter-cent hike in the city sales tax with proceeds earmarked for streets? Why or why not?
A quarter-cent sales tax hike is a decision voters must make for themselves. If it is approved, I will be a strong voice for judicious and efficient spending. A sales tax hike is a short-term solution to a bigger underlying problem. No transparency and poor financial planning caused the road crisis. As we move forward, the mayor and City Council must commit to spending tax dollars more efficiently and prioritize essential services, like pothole repair, over unnecessary and irresponsible spending.
Ensuring that everyone has access to decent housing that they can afford has become a national topic. What is your definition of affordable housing? What should the city do to encourage or provide for more affordable housing?
Ensuring affordable housing requires a multifaceted approach. We need to look at jobs available, the pay workers are able to achieve and the housing market. We must work with business owners, developers and investors to bring good-paying jobs to Lincoln and affordable and livable houses to the market. Over-reliance on property taxes also plays a crippling role in the ability to own homes. The city's property tax levies need to be examined as a possible avenue of lowering the burden.
With the rise in home values, the city and other local governments could bring in more revenue by not reducing the property tax rate. The additional tax revenue coming from the increase in appraised value has been called a windfall. How should the city respond?
We need to be transparent with the budget so people know where their tax dollars are going, especially with new revenues. Lincolnites are overtaxed and the city's tax-and-spend policies have hurt hard-working citizens. We should take any opportunity possible to lower the property tax burden. When talking to friends and neighbors, I hear and share their frustration of being taxed more and seemingly getting worse results. We must use our citizens' tax dollars responsibly or avoid taking them at all.
In 2012 the City Council passed an ordinance protecting people from discrimination based on gender identity and sexual orientation in housing, employment and public accommodations. A referendum petition stopped the ordinance from going into effect. The council has not rescinded the ordinance nor put the issue on the ballot. If the state does not pass discrimination protection based on sexual orientation and gender identity this session, should the City Council put the proposed fairness ordinance on the ballot for a citywide vote? Why or why not?
I do not support discrimination of any kind and it is undeniable that all people should be treated with dignity and respect. This is a complicated issue that deserves thoughtful consideration. It is my understanding that the LGBTQ community would prefer this to be handled at the state level and I agree with that approach.
Some Lincoln residents, including members of Nebraskans Against Gun Violence, believe the City Council should pass a safe gun storage ordinance. Do you think the city should require gun owners to lock up guns in their homes?
The city should not interfere with constitutionally protected freedoms. I am an advocate of the Second Amendment and am concerned about the liberties this threatens. I advocate responsible gun ownership, but this is a slippery slope.
The city has banned cardboard from the city landfill and required local haulers to provide curbside recycling service. Should the city go further, by banning other recyclable products (paper, plastic) from the landfill? What changes, if any, would you propose for the recycling program?
The city did a poor job launching the cardboard ban. They did not have enough free drop-off locations and the locations became overwhelmed and littered. There are a lot of factors that can play into this question and I would be glad to work with our city landfill in finding good plans for its future.
What role should the city take in planning and  paying for bike paths (on streets or wider sidewalks) and bike trails (separate paths for bikes and walkers)?
We have a great bike and trail system and recreational opportunities in Lincoln. I believe we need to prioritize our funds to address urgent needs like pothole repair while maintaining the trail system we already have as we make plans for responsible growth in all areas, including bike paths.
Winter weather has created an abundance of potholes. Do you think the city does enough to address the problem? Is there anything it should change?
Lincoln does not do enough to address the pothole problem that has plagued our roads. In the future, the city needs to think ahead to plan for impending winter-caused potholes and their repair. Road maintenance and improvement needs to be a top priority to keep Lincoln safe. We need to cut wasteful spending and divert funds to road repair before addressing other city priorities.