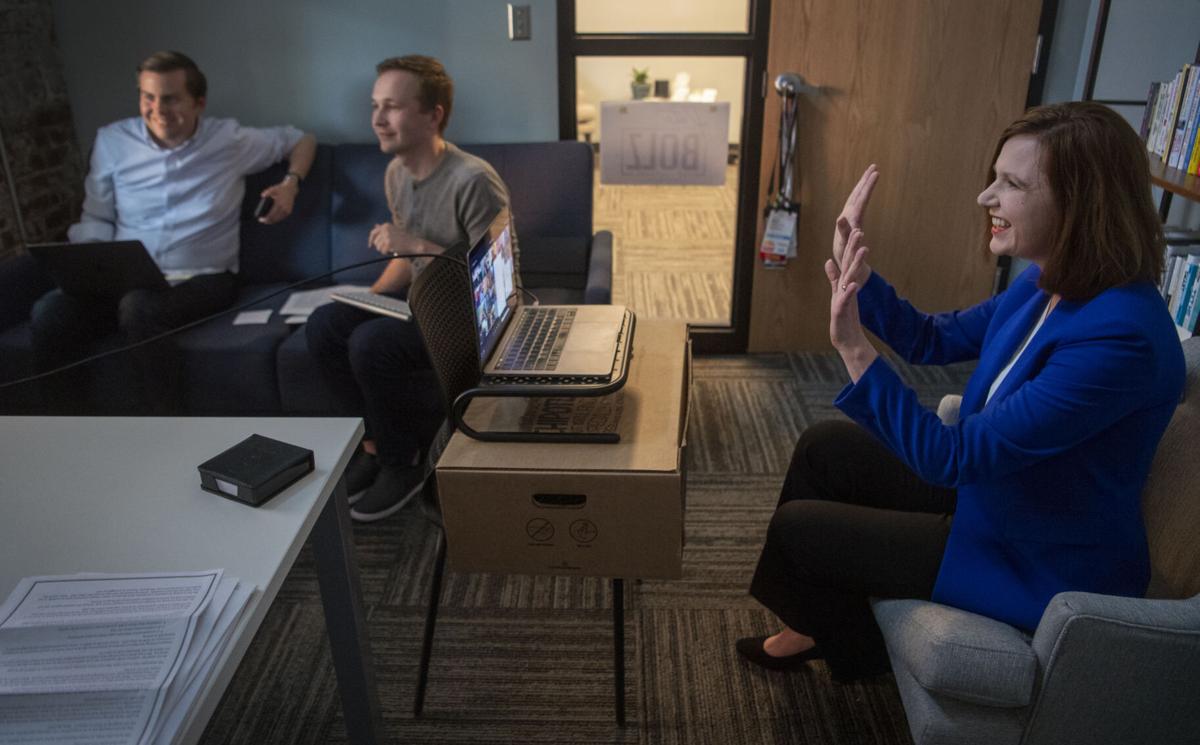 Sen. Ben Sasse handily cleared his Republican primary election hurdle Tuesday night and headed to a general election match with a Democratic nominee who will face a daunting challenge in November.
Securing the Democratic nomination late Tuesday night was Chris Janicek, owner/operator of Cupcake Omaha.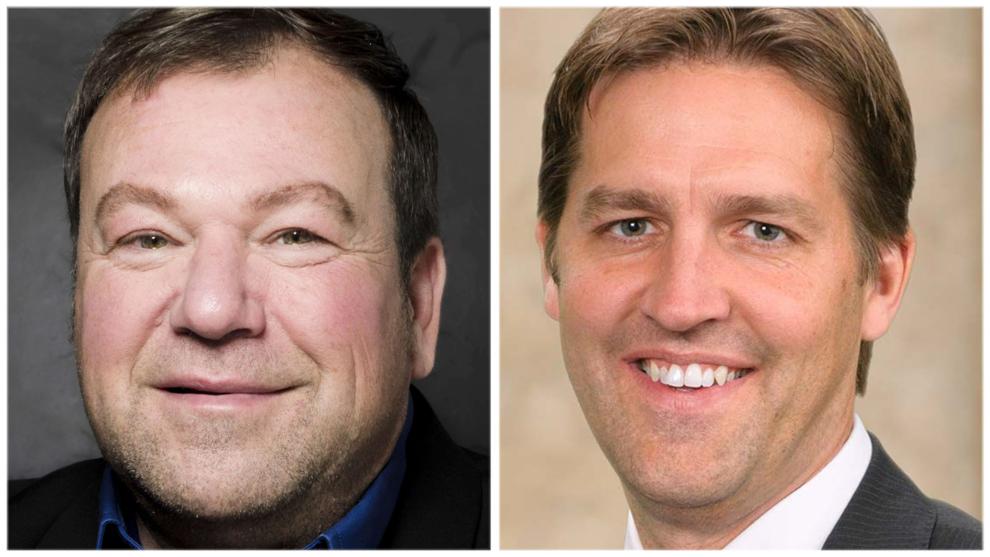 In winning the GOP nomination for a second term, Sasse broke the record for the most primary votes ever received for federal office in Nebraska. 
Meanwhile, state Sen. Kate Bolz of Lincoln claimed the Democratic nomination for the 1st District House seat now held by eight-term Republican Rep. Jeff Fortenberry of Lincoln.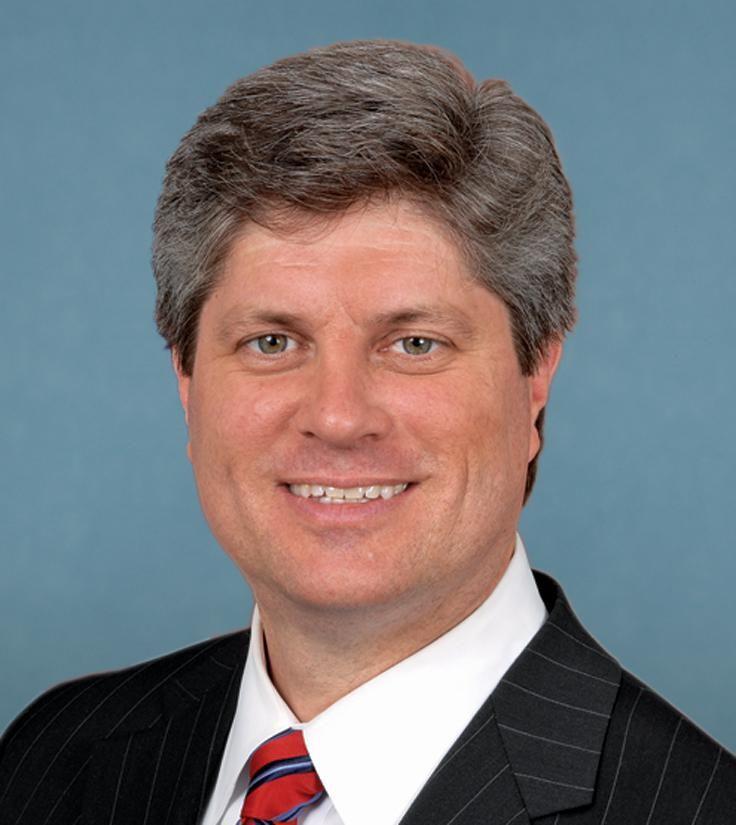 And in the primary election's featured contest, 2018 Democratic nominee Kara Eastman was running comfortably ahead of Ann Ashford, wife of former Rep. Brad Ashford, in metropolitan Omaha's 2nd District.
The 1st District contest has the potential to be more competitive than it's been in recent elections, with Americans sharply divided in a presidential election year that is likely to be volatile and filled with fury.
Bolz, a social worker and two-term state senator, has said her top priority will be "responding to the impacts of coronavirus by supporting our health care providers and workers and developing a comprehensive economic growth strategy."
In working to address the coronavirus pandemic, Fortenberry has said his goal will be to protect the nation's health care system, families and small businesses.
Speaking to supporters Tuesday night after her victory was secured, Bolz said: "What we need is confidence and belief in one another, that our goodness and ingenuity will prevail, that today's challenges don't have to be tomorrow's struggles, that instead they can be a part of our story of overcoming adversity, changing for the better and continuing to build our collective American Dream."
Fortenberry issued a statement declaring that "together we're working non-stop, particularly during this crisis, to protect health care, fight COVID-19 and support Nebraska families, farmers and small businesses."
Metropolitan Omaha's 2nd District is always closely contested and there will be added attention by both parties in November as their top-of-the-ticket candidates battle in the district for one of Nebraska's five presidential electoral votes.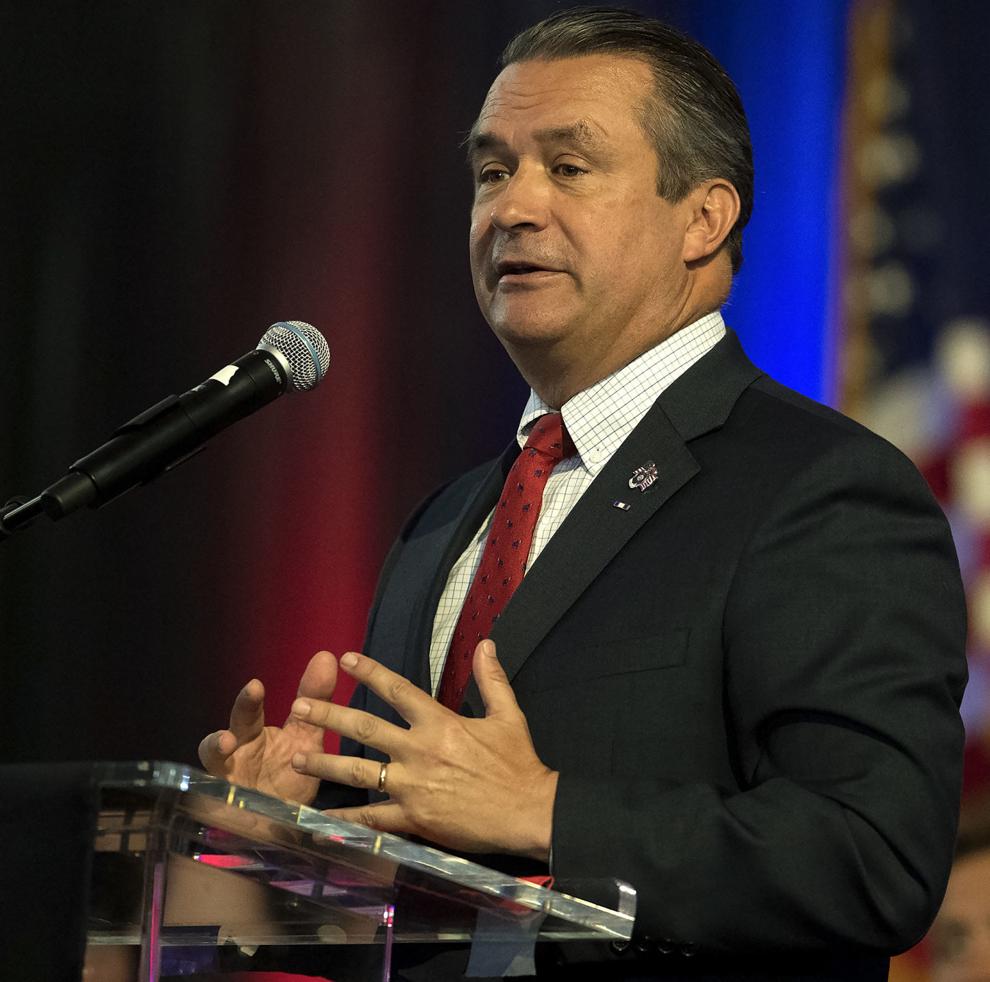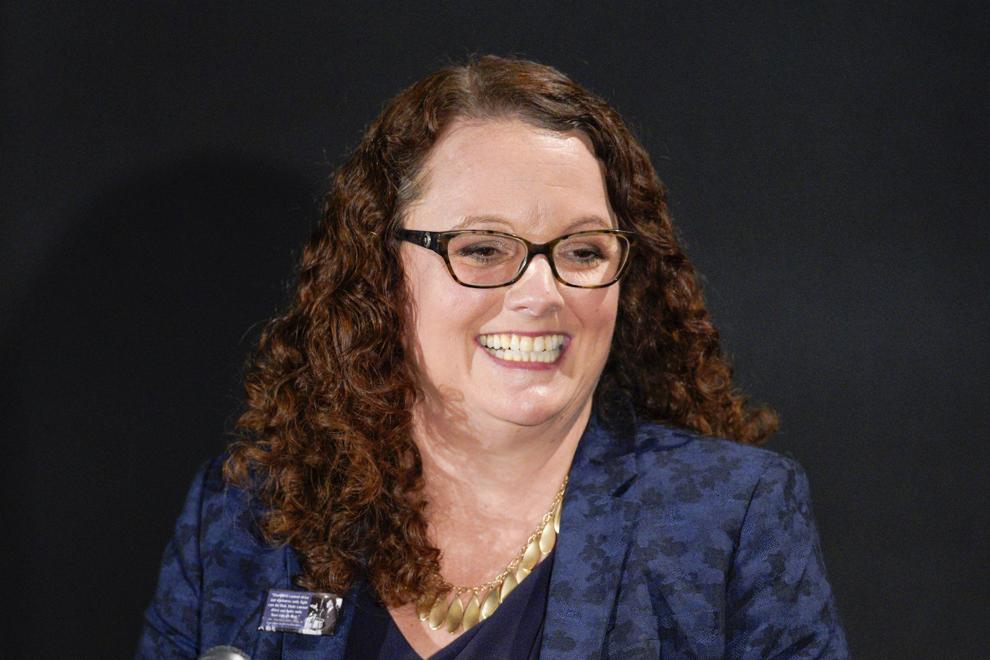 Republican Rep. Don Bacon will be seeking a third term in November and a Bacon-Eastman contest will be a rematch of the 2018 race. 
In the overwhelmingly Republican 3rd District, Rep. Adrian Smith appears to be comfortably positioned to win an eighth term. His opponent, Democratic nominee Mark Elworth Jr., seeks to represent the western and central Nebraska district while residing in Omaha.
The vast congressional district also includes the northeastern and southeastern corners of the state.
Tuesday's Republican congressional nominees will go into November with the advantages of GOP voter registration dominance except in the 2nd District, where the edge is more marginal.
Sasse, who defeated former Lancaster County GOP Chairman Matt Innis of Crete, will face a Democratic opponent who will need to try to gain statewide recognition over the next six months, almost certainly with limited funding.  
Election results
Results for statewide and Lincoln-area races
Statewide contests
| Party | Candidate | Vote total |
| --- | --- | --- |
| President | Joseph Biden, D | 359,757 |
| | Jo Jorgensen, L | 19,292 |
| | Donald Trump, R | 536,229 |
| U.S. Senate | Chris Janicek, D | 216,887 |
| | Ben Sasse, R | 562,224 |
| | Gene Siadek, L | 52,878 |
| Gambling, Initiative 429 | For | 566,886 |
| | Against | 305,883 |
| Gambling, Initiative 430 | For | 569,201 |
| | Against | 307,728 |
| Gambling, Initiative 431 | For | 598,546 |
| | Against | 273,243 |
| Payday lending | For | 698,704 |
| | Against | 144,346 |
| Remove slavery wording | For | 581,058 |
| | Against | 271,443 |
| Extend TIF 20 years | For | 500,903 |
| | Against | 319,675 |
| | | |
Congressional races
| Race | Candidates | Vote totals |
| --- | --- | --- |
| District 1 | Kate Bolz | 116,120 |
| | Jeff Fortenberry, R | 179,557 |
| | Dennis Grace, L | 8,452 |
| District 2 | Donald Bacon, R | 162,087 |
| | Kara Eastman, D | 146,992 |
| | Tyler Schaeffer, L | 9,423 |
| District 3 | Mark Elworth Jr., D | 49,771 |
| | Dustin Hobbs, L | 10,723 |
| | Adrian Smith, R | 222,363 |
| | | |
Legislature
| District | Candidate | Vote totals |
| --- | --- | --- |
| 1 | Janet Palmtag | 5,577 |
| | Julie Slama | 11,899 |
| 3 | Rick Holdcroft | 8,582 |
| | Carol Blood | 8,779 |
| 5 | Mike McDonnell | 6,559 |
| | Gilbert Ayala | 3,777 |
| 7 | Tony Vargas | 6,819 |
| | Jorge Sotolongo | 1,919 |
| 9 | John Cavanaugh | 8,003 |
| | Marque Snow | 6,690 |
| 11 | Fred Conley | 3,330 |
| | Terrell McKinney | 5,820 |
| 13 | Justin T. Wayne | 11,010 |
| 15 | David Rogers | 6,210 |
| | Lynne Walz | 9,157 |
| 17 | Joni Albrecht | 7,343 |
| | Sheryl Lindau | 3,576 |
| 19 | Mike Flood | 15,200 |
| 21 | Mike Hilgers | 9,895 |
| | Brodey Weber | 8,132 |
| 23 | Bruce Bostelman | 11,287 |
| | Helen Raikes | 6,868 |
| 25 | Suzanne Geist | 16,147 |
| | Stephany Pleasant | 8,104 |
| 27 | Brenda Bickford | 5,448 |
| | Anna Wishart | 9,923 |
| 29 | Eliot Bostar | 10,927 |
| | Jacob Campbell | 9,622 |
| 31 | Rich Pahls | 10,197 |
| | Tim Royers | 9,093 |
| 33 | Steve Halloran | 12,756 |
| 35 | Raymond M. Aguilar | 6,570 |
| | Dan Quick | 5,688 |
| 37 | Mercadies Damratowski | 4,098 |
| | John Lowe Sr. | 12,774 |
| 39 | Allison Heimes | 11,457 |
| | Lou Ann Linehan | 14,554 |
| 41 | Tom Briese | 15,804 |
| 43 | Tom Brewer | 10,628 |
| | Tanya Storer | 7,691 |
| 45 | Susan Hester | 7,671 |
| | Rita Sanders | 8,835 |
| 47 | Steve Erdman | 14,901 |
| 49 | Jen Day | 12,125 |
| | Andrew La Grone | 11,873 |
Public Service Commission
| Race | Candidate | Vote total |
| --- | --- | --- |
| District 2 | Tim Davis, R | 53,466 |
| | Crystal Rhoades, D | 88,891 |
State Board of Education
| District | Candidate | Vote total |
| --- | --- | --- |
| 1 | Patsy Koch Johns | 90,917 |
| 2 | Robert Anthony | 37,612 |
| | Lisa Fricke | 68,950 |
| 3 | Patti S. Gubbels | 51,079 |
| | Mike Goos | 24,082 |
| 4 | Jacquelyn Morrison | 50,569 |
| | Adrian Petrescu | 17,653 |
| | | |
NU Board of Regents
| District | Candidate | Vote totals |
| --- | --- | --- |
| 1 | Tim Clare | 92,526 |
| 2 | Jack A. Stark | 96,770 |
SCC Board of Governors
| District | Candidate | Vote totals |
| --- | --- | --- |
| At-large | Timothy R. Cerveny | 81,405 |
| | Neal Stenberg | 82,575 |
| 1 | Chuck Byers | 17,329 |
| | Jeanne H. Stec | 15,268 |
| 2 | Kathy Boellstorff | 20,349 |
| | Chad Aldrich | 15,415 |
| 3 | Edward C. Price | 32,588 |
| 4 | Kristin E. Yates | 25,167 |
| 5 | Arlyn Uhrmacher | 41,327 |
| | | |
Lower Platte South Natural Resources District board
| Subdistrict | Candidate | Vote totals |
| --- | --- | --- |
| 1 | Don Jacobson | 11,941 |
| 2 | Ron Nolte | 12,778 |
| 3 | Mike DeKalb | 6,243 |
| | Kenneth Vogel | 6,177 |
| 4 | Gary R. Aldridge | 9,201 |
| | LeRoy W. Sievers | 9,199 |
| 5 | John Yoakum | 4,402 |
| | Greg Osborn | 2,618 |
| 6 | Anthony Schutz | 10,257 |
| 7 | Chelsea Johnson | 8,933 |
| 8 | Christine Lamberty | 7,807 |
| | Christy Eichorn | 4,505 |
| 9 | Milt Schmidt | 4,712 |
| | Lisa Lewis | 7,518 |
| 10 | Ray A. Stevens Jr. | 6,528 |
| | Bastienne Salners | 5,268 |
| | | |
Charter amendment questions
| Ballot question | For | Against |
| --- | --- | --- |
| Gender-neutral language | 50,325 | 15,449 |
| Raising city bid threshold | 43,488 | 18,442 |
Area ballot questions; unofficial final results
| Ballot question | For | Against |
| --- | --- | --- |
| Hickman pool bonds | 491 | 815 |
| Hickman sales tax | 484 | 808 |
| Hallam sales tax | 60 | 71 |