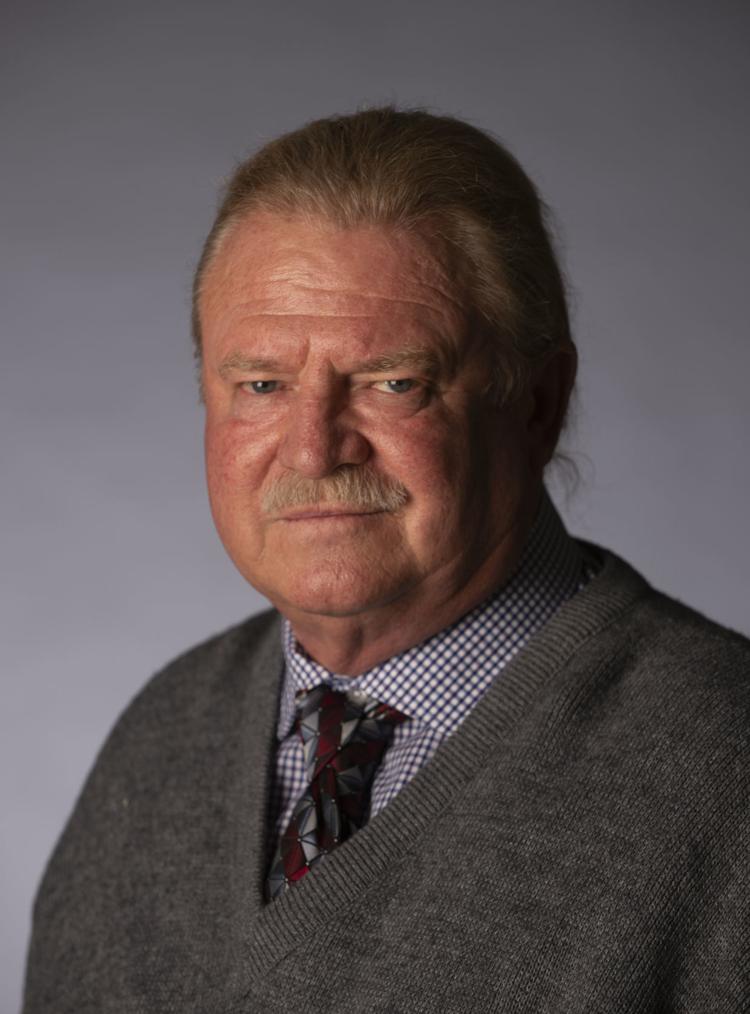 Address: 2145 S. Ninth St.
Occupation: Self-employed, concrete construction business
Political party: Nonpartisan
Experience: Solc was a member of the National Guard and served in a leadership position for more than 20 years. He's also a business owner and said he deals with the public every day. 
Why are you running and what do you want to accomplish in office?
Every candidate includes public safety and streets as their top priorities. In lean financial times how would you budget for parks, libraries and other city services?
I would include an additional quarter-cent sales tax to insure that these important services would always have funding and be protected. 
Should voters approve a quarter-cent hike in the city sales tax with proceeds earmarked for streets? Why or why not?
That is really for the voters to decide but I do support the tax. If we want nice streets in our city it has to be paid for and a quarter-cent tax allows our citizens to do so while keeping their financial contributions at a low rate. 
Ensuring that everyone has access to decent housing that they can afford has become a national topic. What is your definition of affordable housing? What should the city do to encourage or provide for more affordable housing?
Affordable housing means if you are working 40 hours a week, there should be a place you can afford. We need to set up a committee to look at tax breaks for builders and other possible solutions. 
With the rise in home values, the city and other local governments could bring in more revenue by not reducing the property tax rate. The additional tax revenue coming from the increase in appraised value has been called a windfall. How should the city respond?
I would call for a referendum regarding this issue to let the people voice their opinions so we can reach a solution together. 
In 2012 the City Council passed an ordinance protecting people from discrimination based on gender identity and sexual orientation in housing, employment and public accommodations. A referendum petition stopped the ordinance from going into effect. The council has not rescinded the ordinance nor put the issue on the ballot. If the state does not pass discrimination protection based on sexual orientation and gender identity this session, should the City Council put the proposed fairness ordinance on the ballot for a citywide vote? Why or why not?
Yes. Let the voters decide. I have faith that the people of our great city will make the right choice regarding discrimination. 
Some Lincoln residents, including members of Nebraskans Against Gun Violence, believe the City Council should pass a safe gun storage ordinance. Do you think the city should require gun owners to lock up guns in their homes?
Regardless of what I think personally, I don't think it is the city's place to go into anyone's home and demand them to do anything. 
The city has banned cardboard from the city landfill and required local haulers to provide curbside recycling service. Should the city go further, by banning other recyclable products (paper, plastic) from the landfill? What changes, if any, would you propose for the recycling program?
Yes. Recycling should be one of our city's No. 1 priorities. This is not only important for our city today but what it will be in the future. 
What role should the city take in planning and paying for bike paths (on streets or wider sidewalks) and bike trails (separate paths for bikes and walkers)?
A healthy Lincoln is a better and happier city. We should facilitate whatever is necessary to continue improving our trail system. 
Is climate change real and what are its likely causes? Does the city have any role in trying to help curb climate change?
Yes. And man plays a significant role in that. We need to look into more green energy options for the city. 
Winter weather has created an abundance of potholes. Do you think the city does enough to address the problem? Is there anything it should change?
I do think the city does as much as it can within the current system. What we need to focus on is new techniques to create longer lasting fixes and trying to focus more on proactive solutions in the summer.