Circulators fell shy of collecting enough signatures to force recall votes for Lincoln Mayor Leirion Gaylor Baird and four Lincoln City Council members. 
The 30-day petition drive to recall Gaylor Baird fell thousands of signatures short of the number needed, and hundreds short for most City Council members, organizers of LNK Recall said in a news release.
"This sends a loud message that most of Lincoln agrees that now is not the time to implode our city government," said Justin Carlson, spokesman for the recall opposition group Decline to Sign. "The recall effort has been a cheap partisan attempt to discredit our duly elected city leaders."
Gaylor Baird said her focus and priority remains on bringing an end to the pandemic by working collaboratively to keep people safe, distribute the COVID-19 vaccine and help in economic recovery.
"I invite all those experiencing the stress of this most difficult moment in our lifetimes to join in our collective effort," the first-term mayor said in a statement released Wednesday afternoon. "The most successful path forward is one we walk together."
Announced in October, the initiative sought to remove Gaylor Baird and City Council members James Michael Bowers, Richard Meginnis, Jane Raybould and Tammy Ward over pandemic actions they have taken.
All but Meginnis are registered Democrats.
Opponents of the recall have called it a divisive, unnecessary measure bred out of opposition to the mayor's mask mandate.
LNK Recall had until 5 p.m. Wednesday to turn in petitions at the Lancaster County Election Commissioner's Office if organizers believed they had surpassed the signature thresholds to initiate a recall election.
But a news release sent out Wednesday afternoon indicated they were short signatures, though organizers declined to provide specific counts for each elected official.
Organizers needed at least 21,652 valid signatures to trigger a recall election for Gaylor Baird, 4,864 signatures for Bowers, 8,009 for Meginnis, 5,362 for Raybould and 2,495 for Ward, according to Election Commissioner Dave Shively.
In the news release, Samuel Lyon said LNK Recall volunteers will turn their attention to this spring's city elections, in which at-large council members Roy Christensen, Sändra Washington and Bennie Shobe are expected to seek reelection.
"Incredible momentum and the work of some 400 Democrat, Republican, and independent volunteers and organizers from all four City Council districts and Lancaster County was not enough to overcome the hurdle of COVID-19 and the reinvention of petitioning in Lincoln during a pandemic," Lyon said. 
The effort was the first organized recall effort in years, and the county had not had a successful recall since 2000, when controversy on the now-defunct Rokeby School Board led voters to recall a board member.
LNK Recall organizers kicked off their signature gathering on the steps of City Hall, held sign-and-drive events and found favor with some restaurants and bars before garnering the backing of comedian Larry the Cable Guy. 
"In the end, they couldn't git 'er done,'" Bowers tweeted.
Entering the final week, the Lancaster County Republican Party threw its support behind the effort, in part as a springboard for the spring City Council elections.
On Wednesday morning, LNK Recall said the signature gathering effort still succeeded because it exerted pressure on city policymakers who the organizers feel have overstepped their bounds or abdicated their duties during the pandemic.
LNK Recall claimed credit for the end of unpopular health directives that paused youth sports and mandated early bar closures or shutdowns even though Health Director Pat Lopez said the measures helped bring transmission of the coronavirus down.
"We've done a lot to push back on what seems to be an attack on small business by the mayor," Lyon said in the release. "Arbitrary mandates have been exposed and reversed and a clear message has been sent to the City Council that Lincoln expects more from them. We expect them to do their job."
The coalition built during the recall effort will look to attract candidates in future city elections and perhaps renew a recall attempt, Lyon said. 
State law does not preclude the organizers from filing for another recall since they did not get on the ballot, Shively said. 
In a statement, Nebraska Democratic Party leader Jane Kleeb labeled Republican Party backers of the recall effort as "sore losers." 
"Those who backed the petition deserve ridicule for trying to recall officials for instituting and supporting Lincoln's sensible mask mandate to fight the deadly pandemic," Kleeb said. "They should be ashamed."
Recall elections should rarely be used and only for violations of public trust, not policy squabbles, said Carlson, of Decline to Sign.
Lincoln's elected leaders have been doing what voters elected them to do, he said.
"Our mayor and City Council have Lincoln's best interests in mind during this challenging time," Carlson said. "Now that this partisan distraction is over our elected leaders can continue focusing on the pandemic response to keep our city as safe as possible."
PHOTOS: LINCOLN DURING THE PANDEMIC
Photos: The scene in Lincoln with much of city shut down
Finals week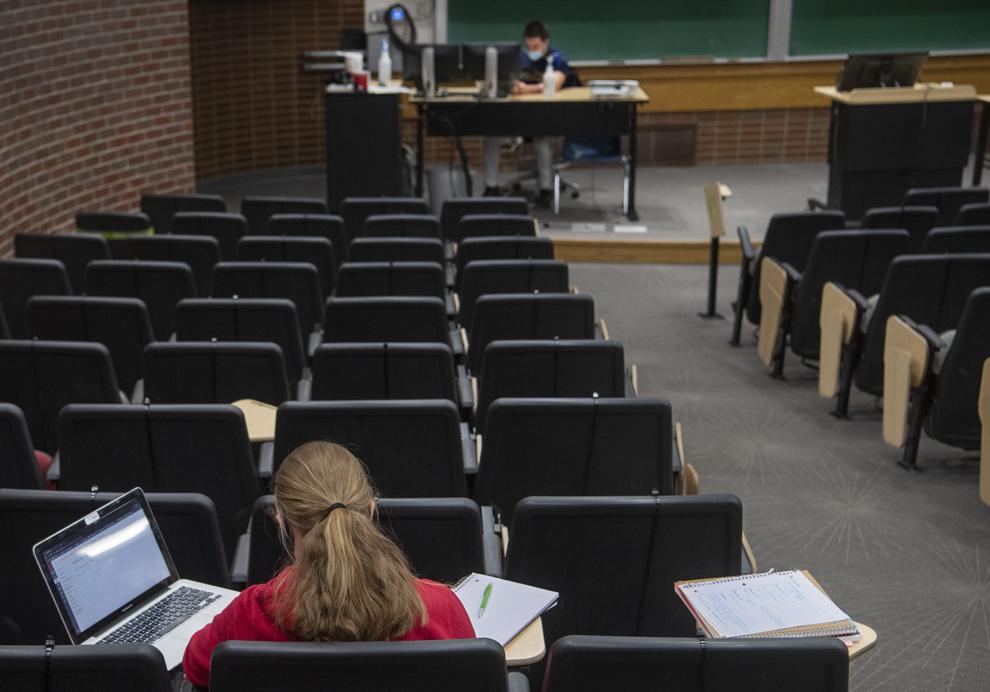 Co-teaching
City Council distancing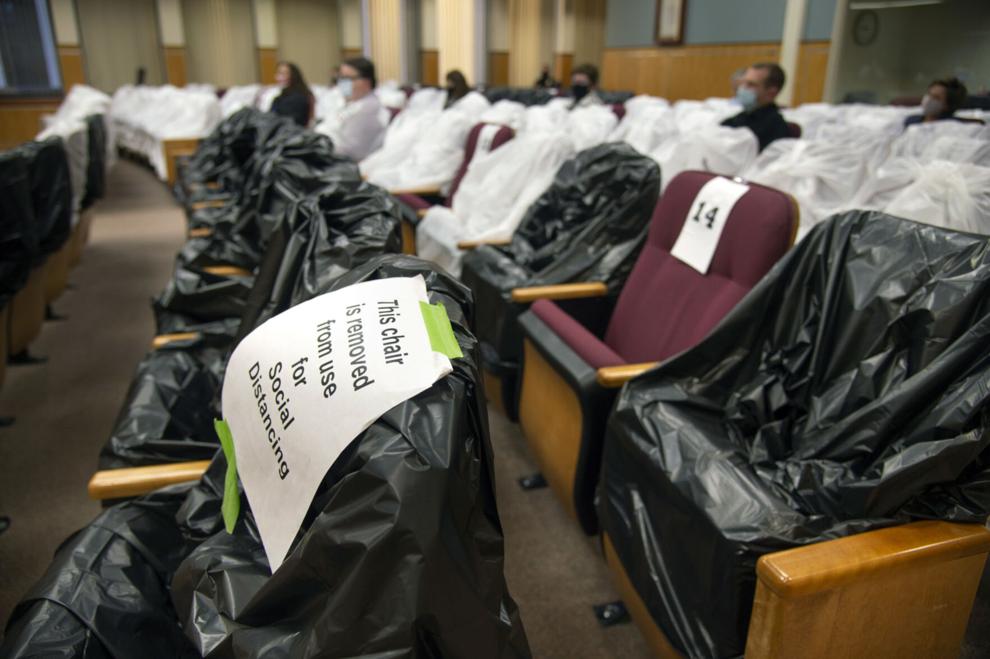 Gameday empty Saturday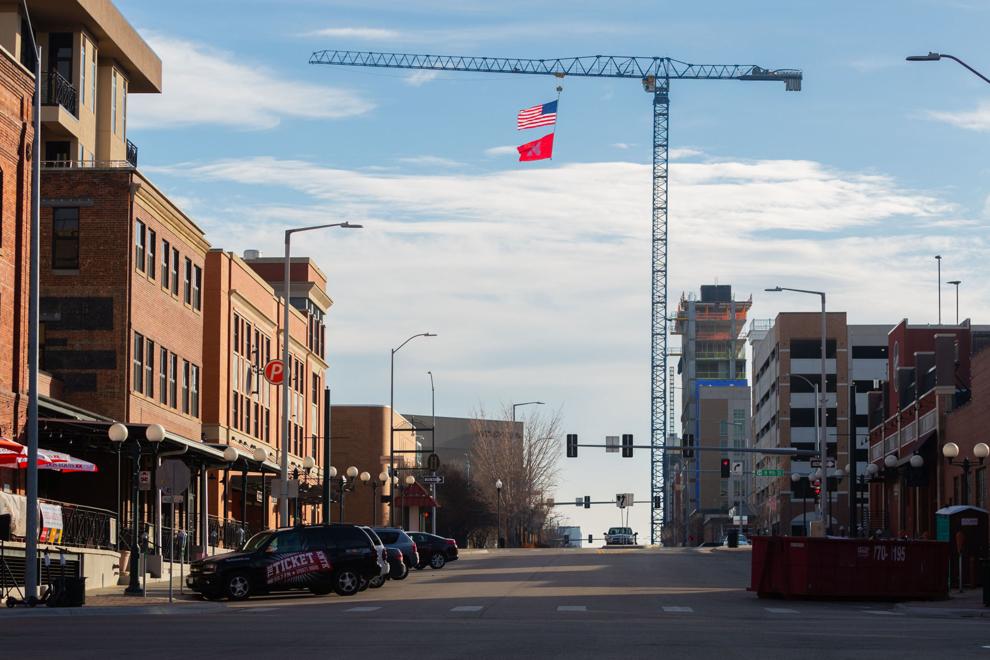 Thank you Bryan West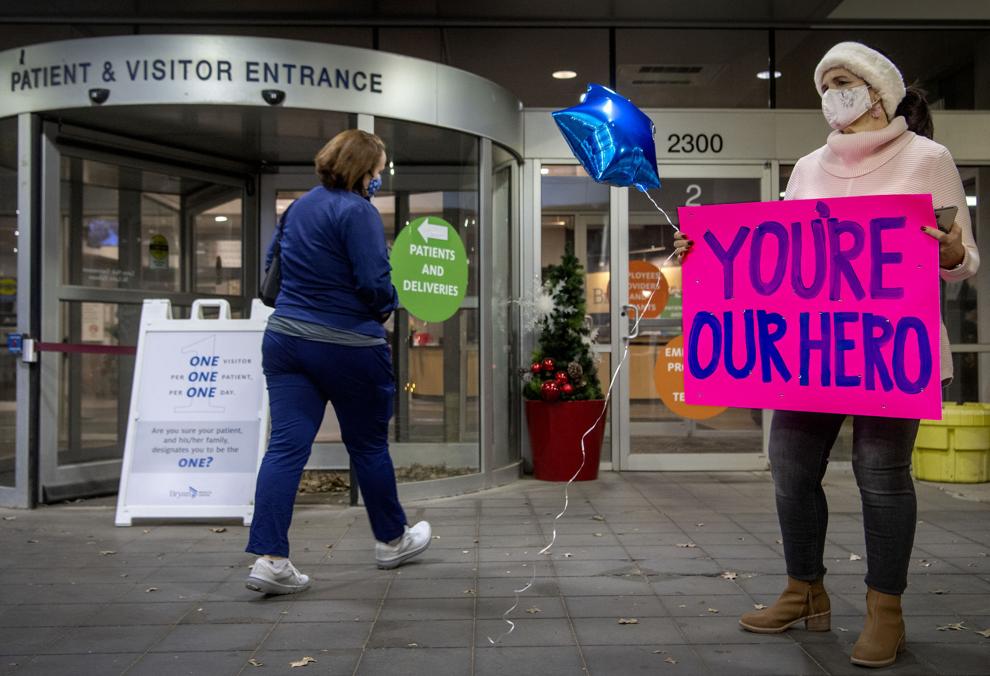 No fans allowed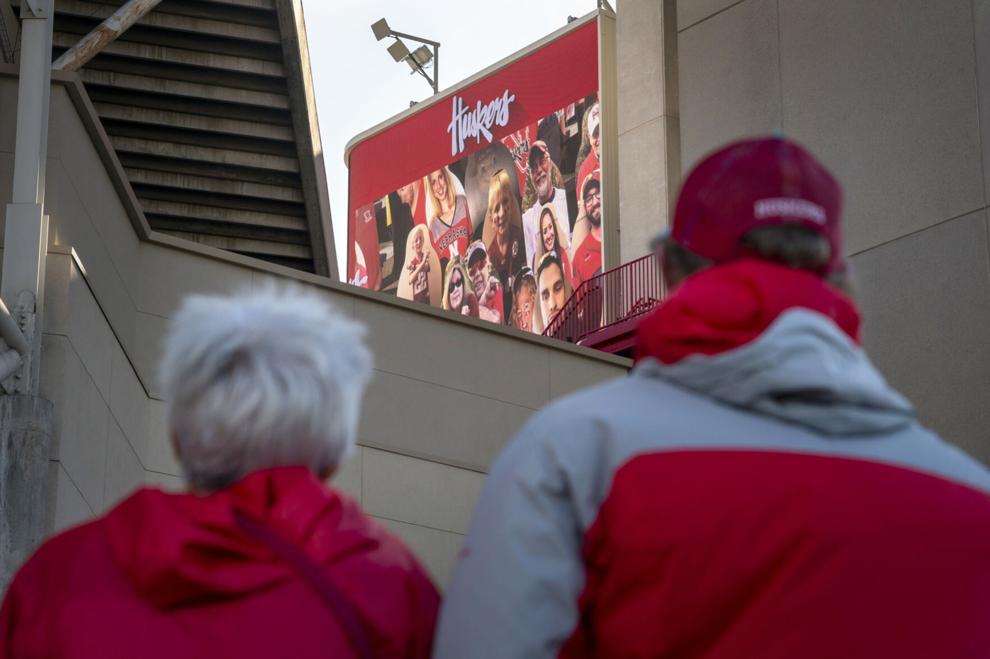 Husker cutouts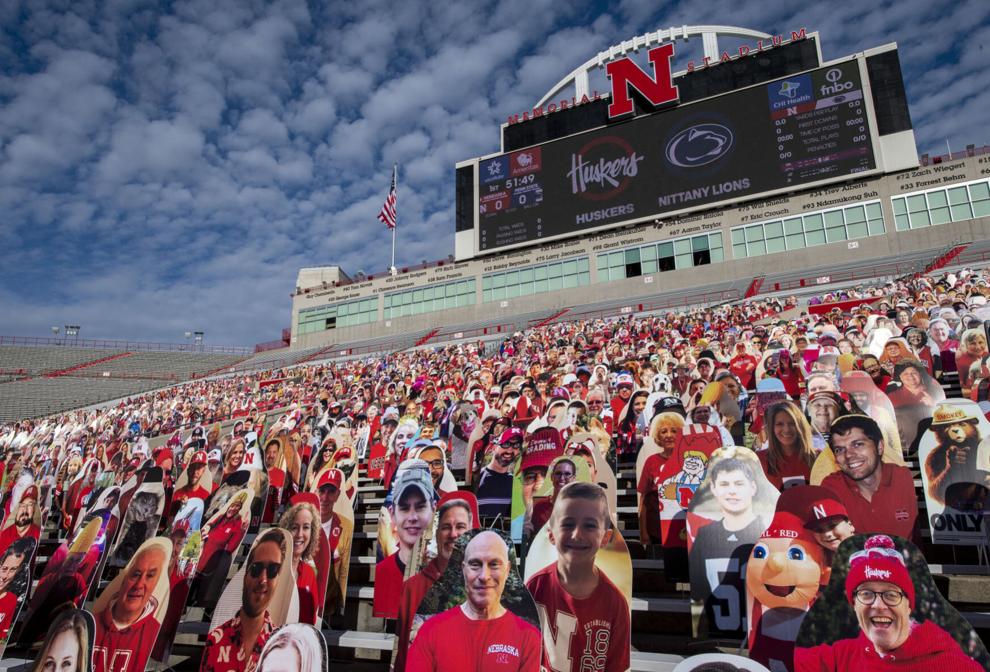 Arena cleaning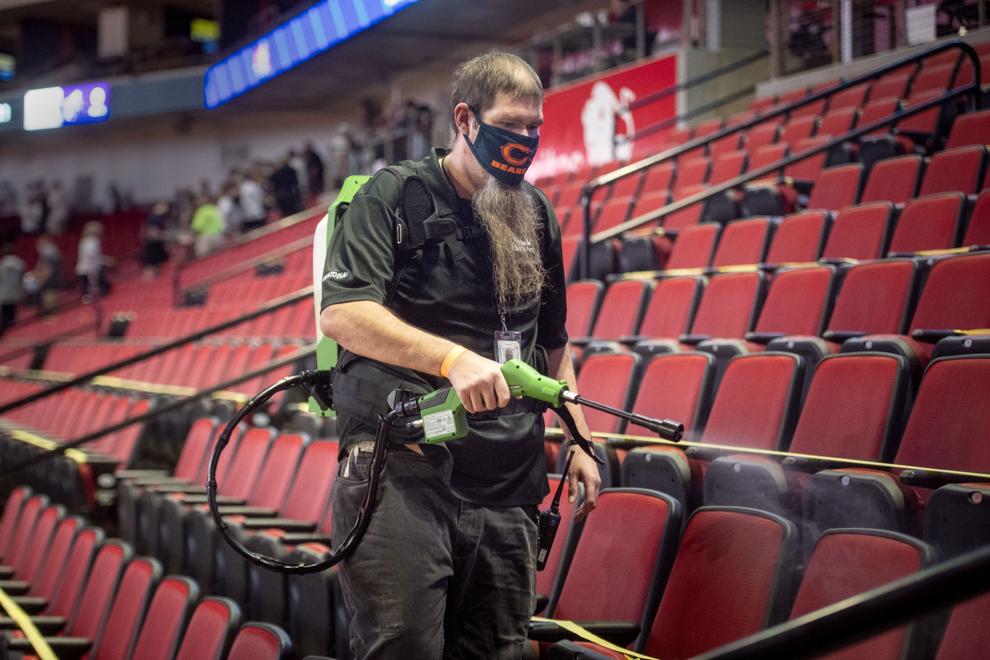 Volleyball social distancing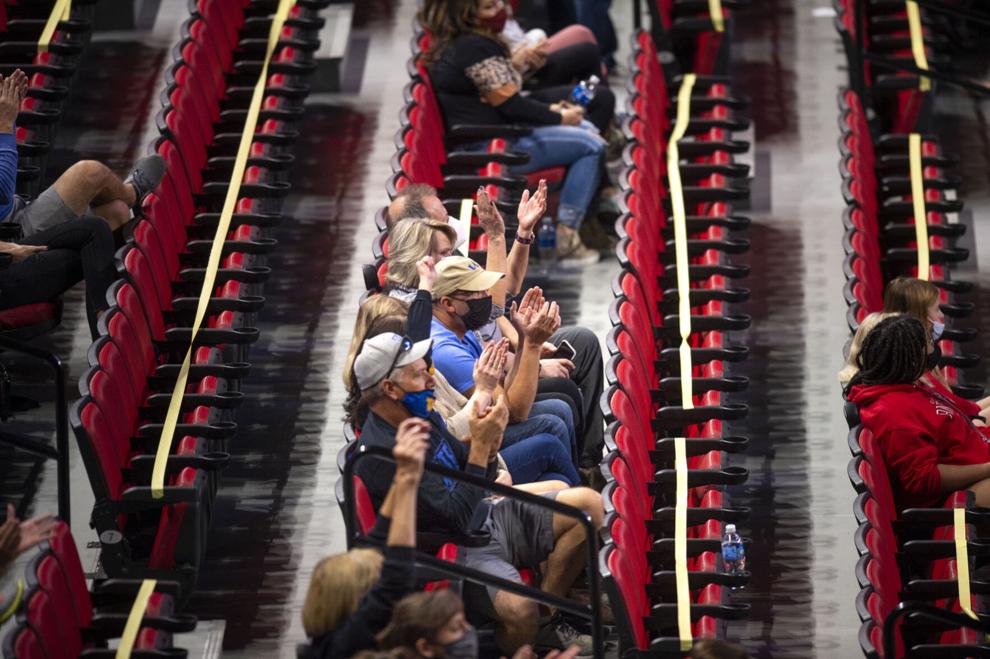 Skeleton signs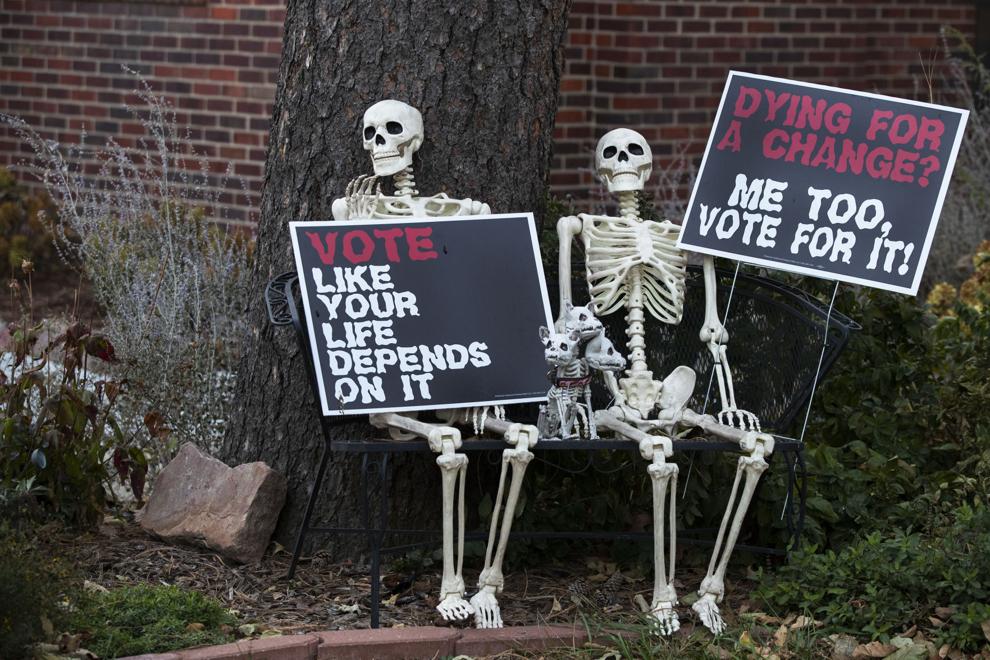 Boo at the Zoo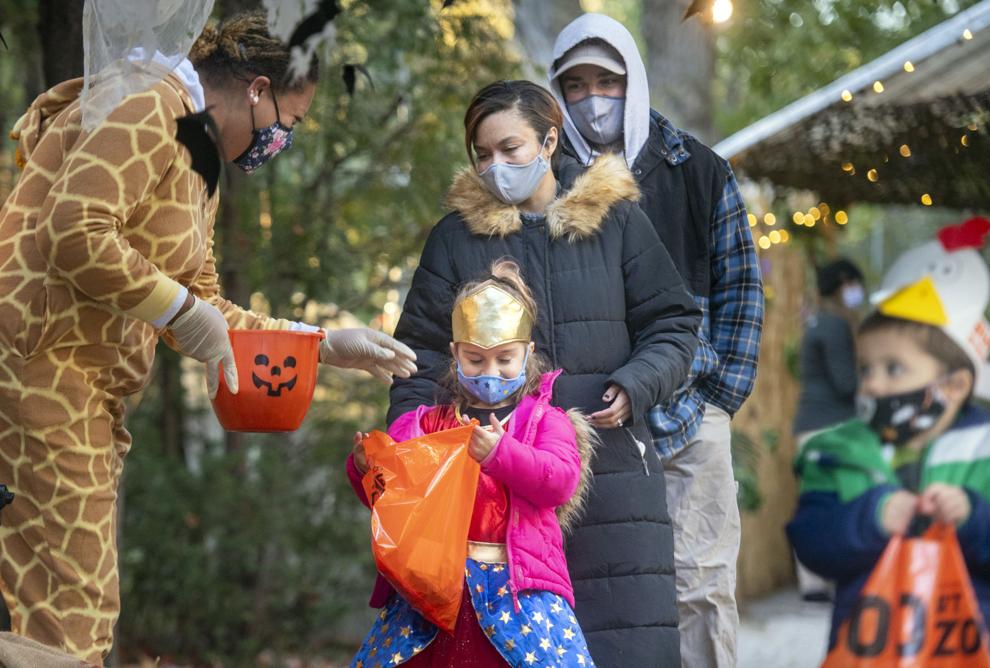 Football Saturday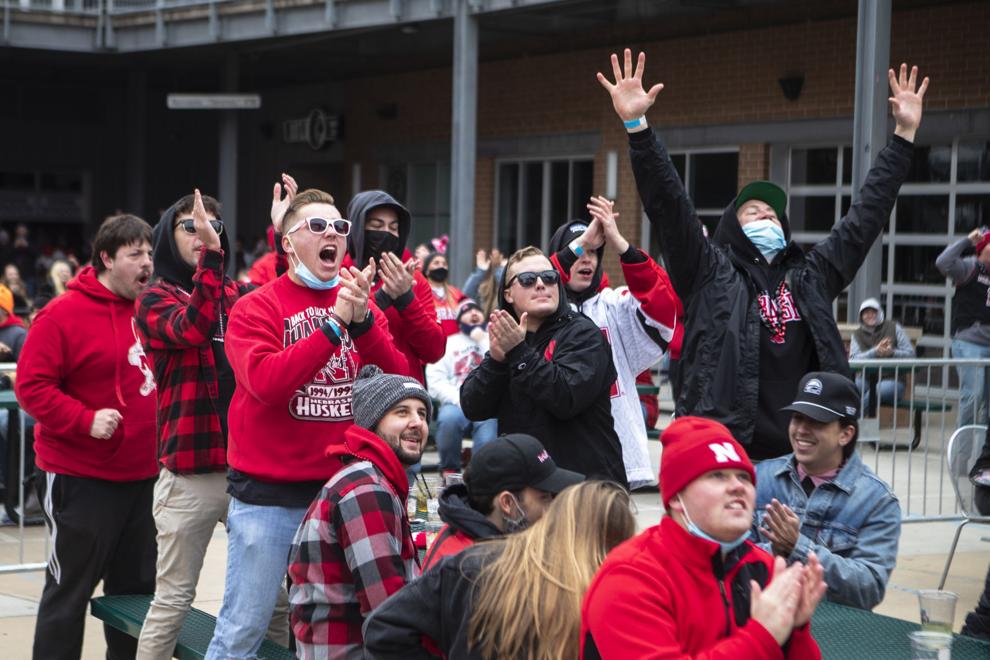 YMCA closed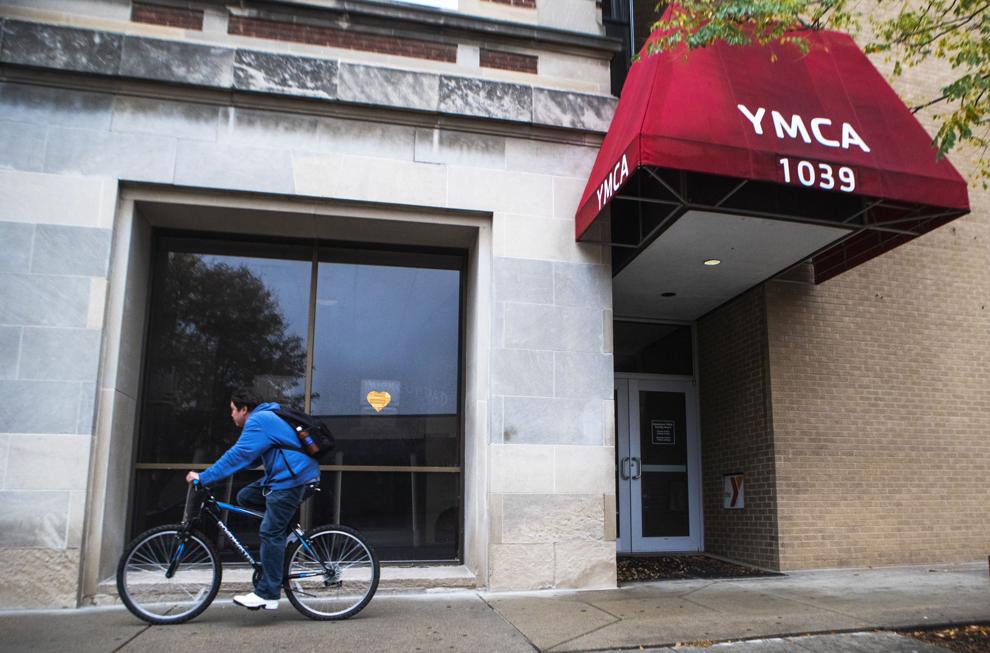 Downtown mask art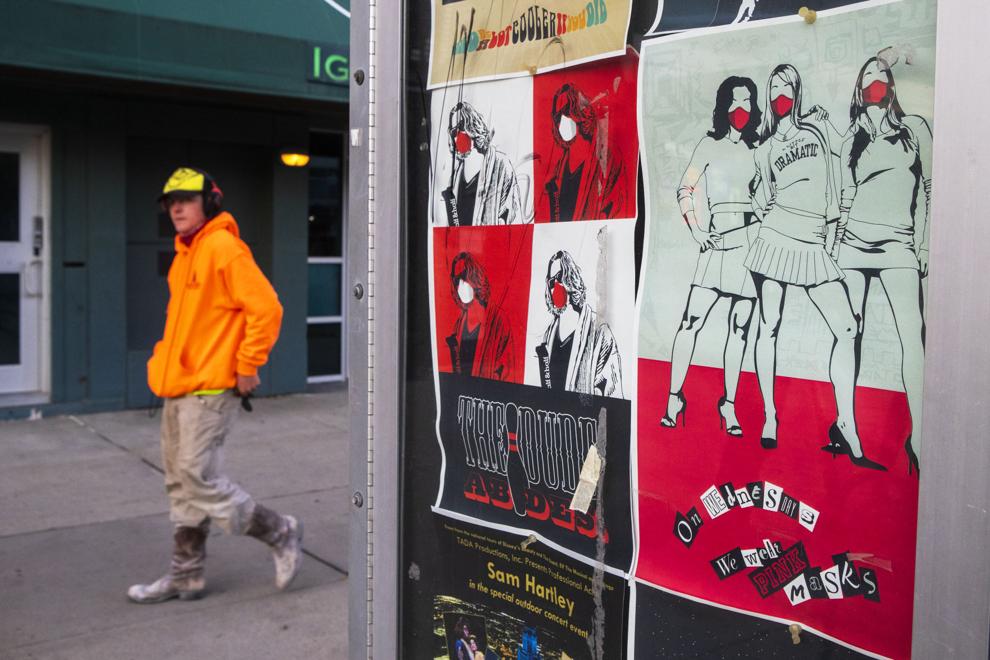 Marching band competition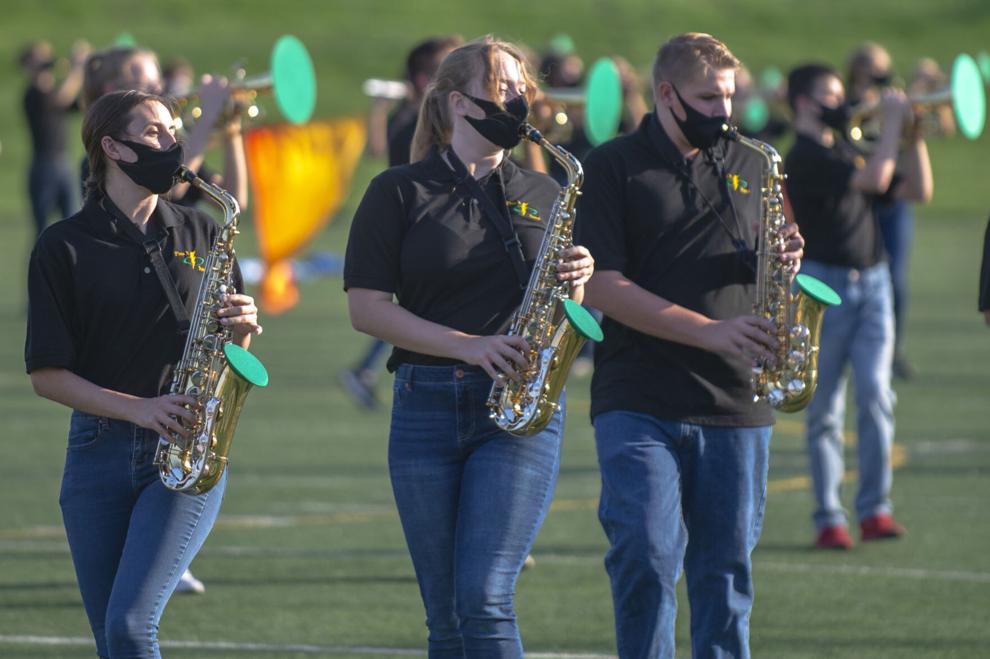 Outdoor seating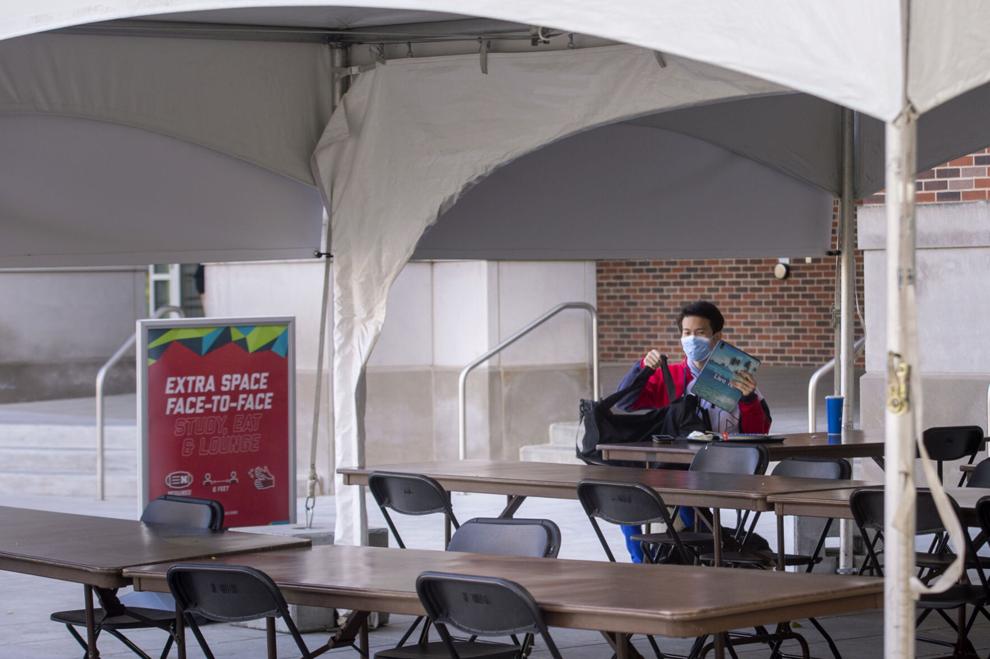 East Campus proposed budget cuts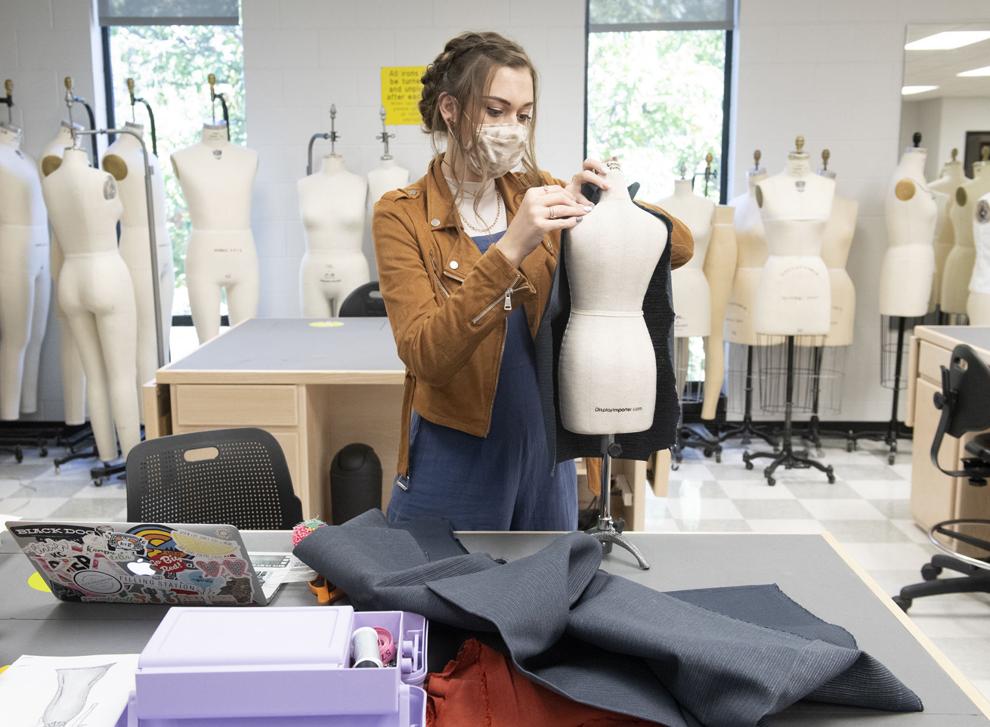 Flu shots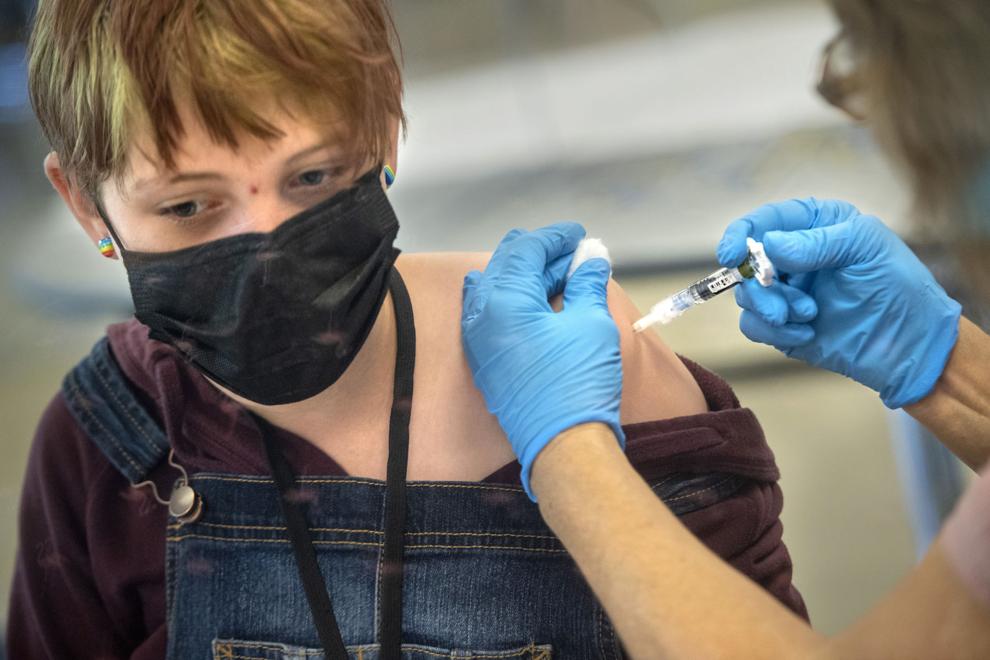 Coronavirus Bible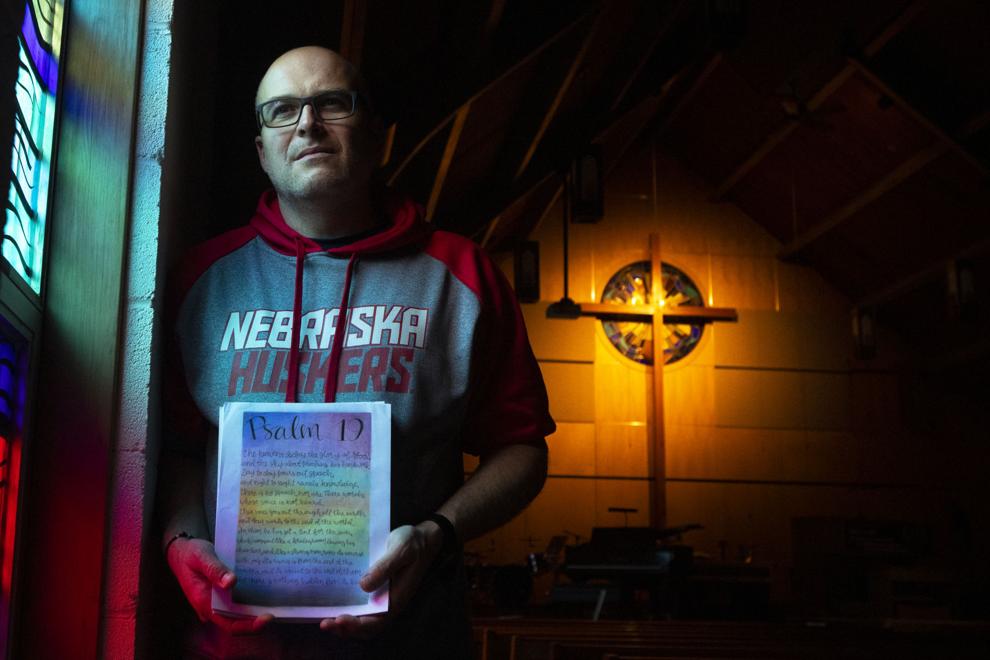 Anti-mask rally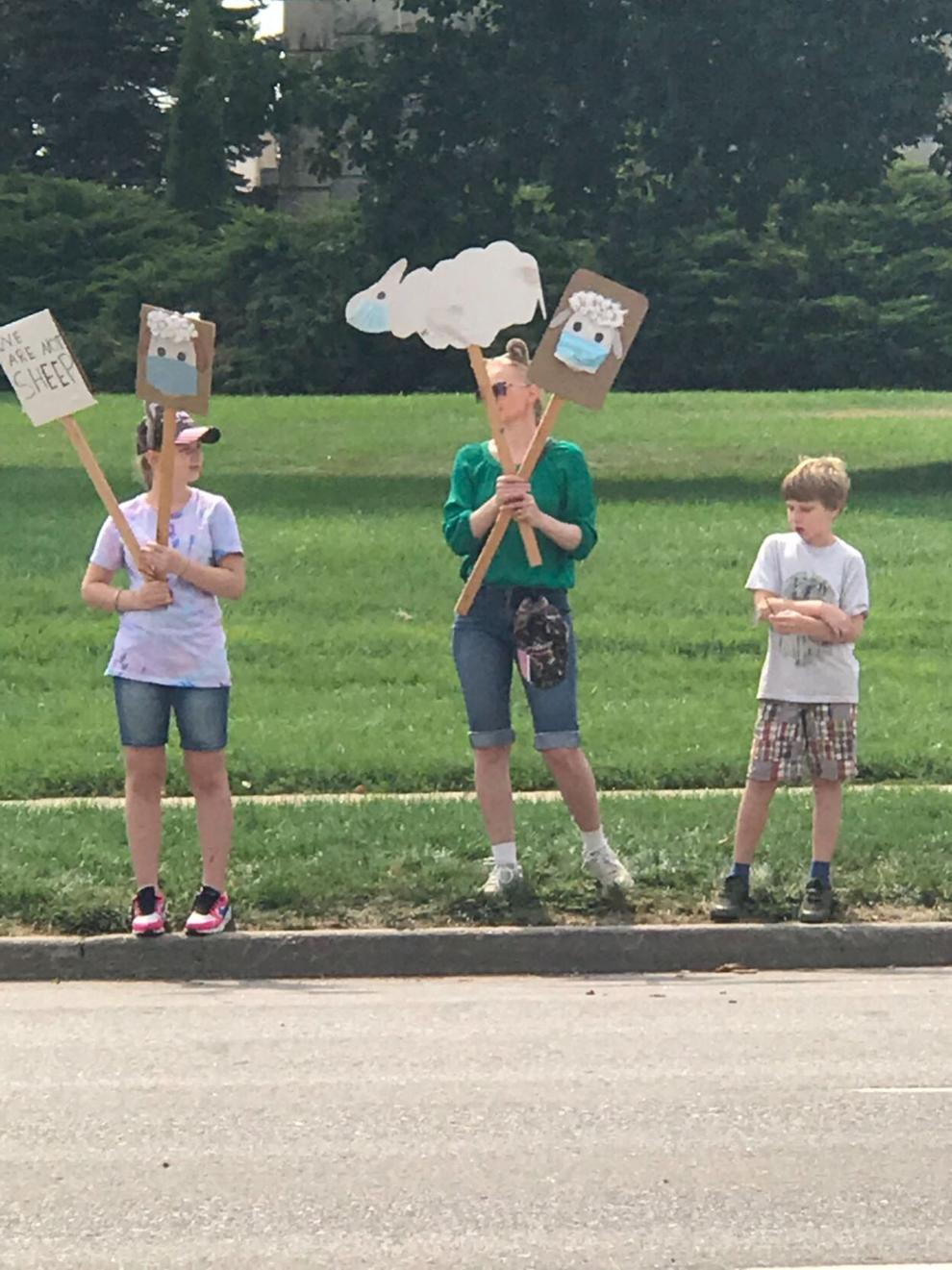 No Football Saturday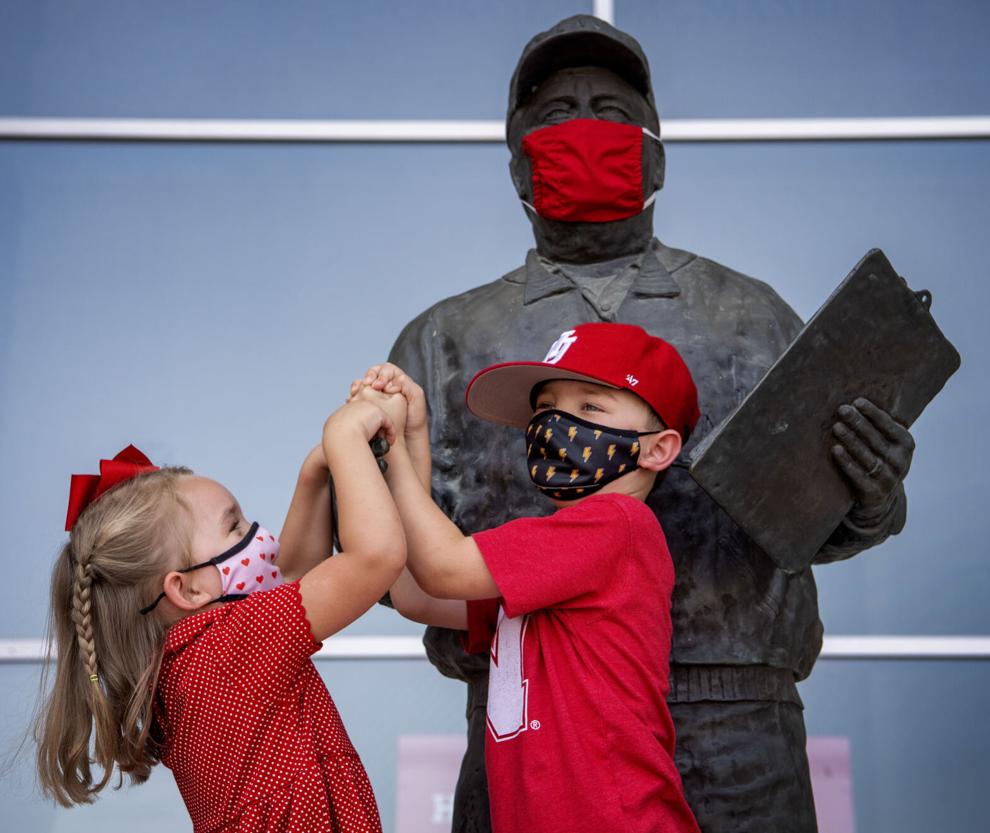 DMV lines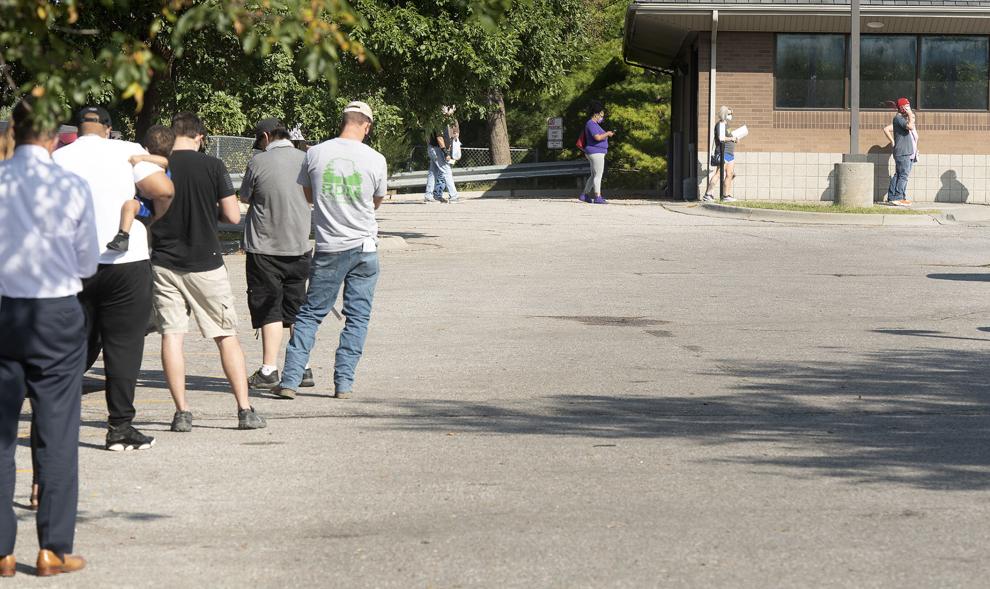 UNL in-person class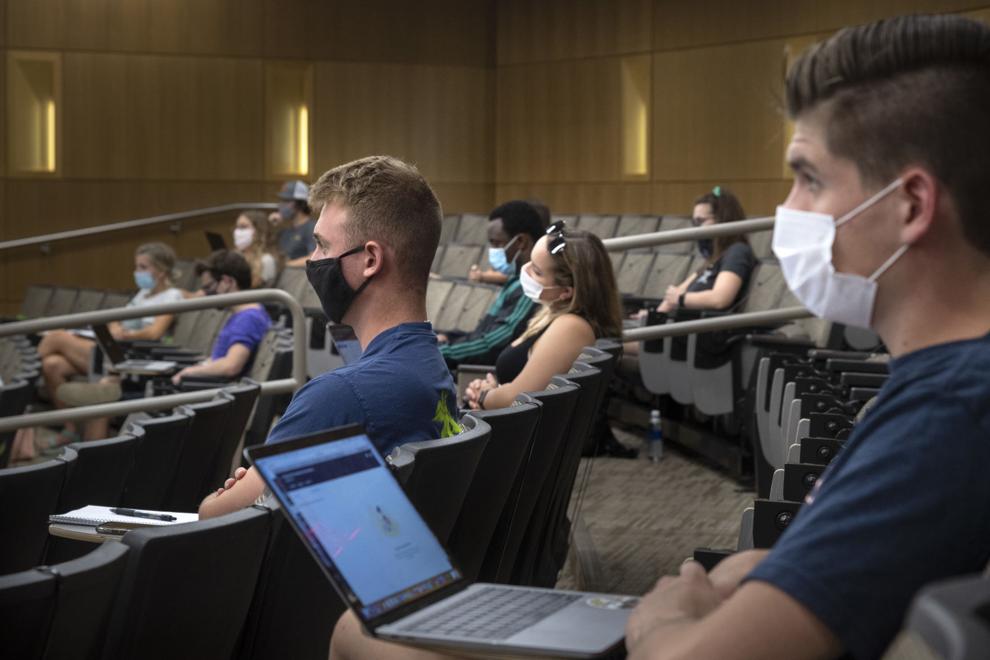 Iguana's Pub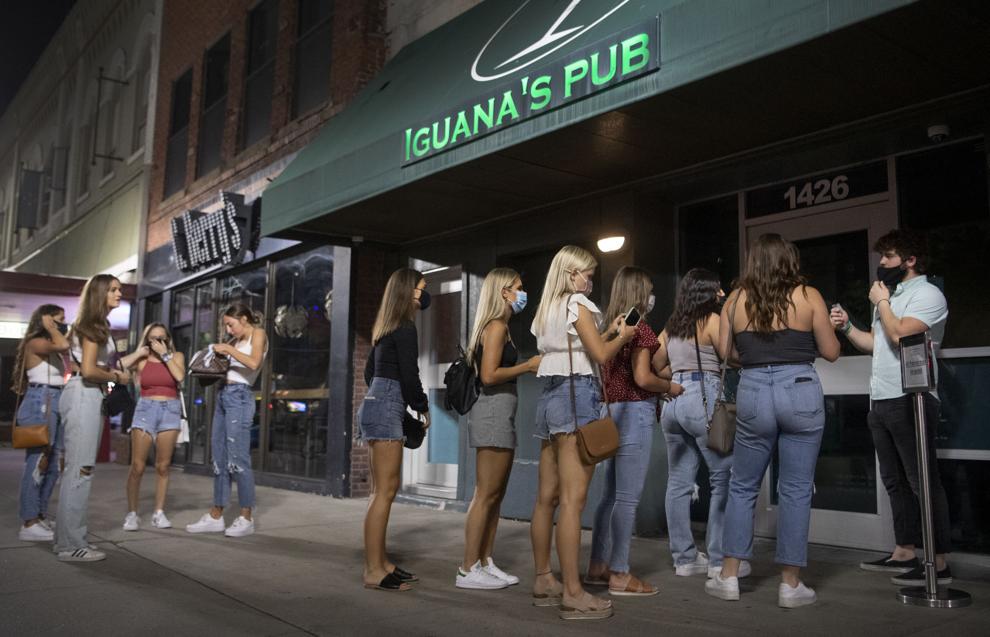 Farmers Market influencers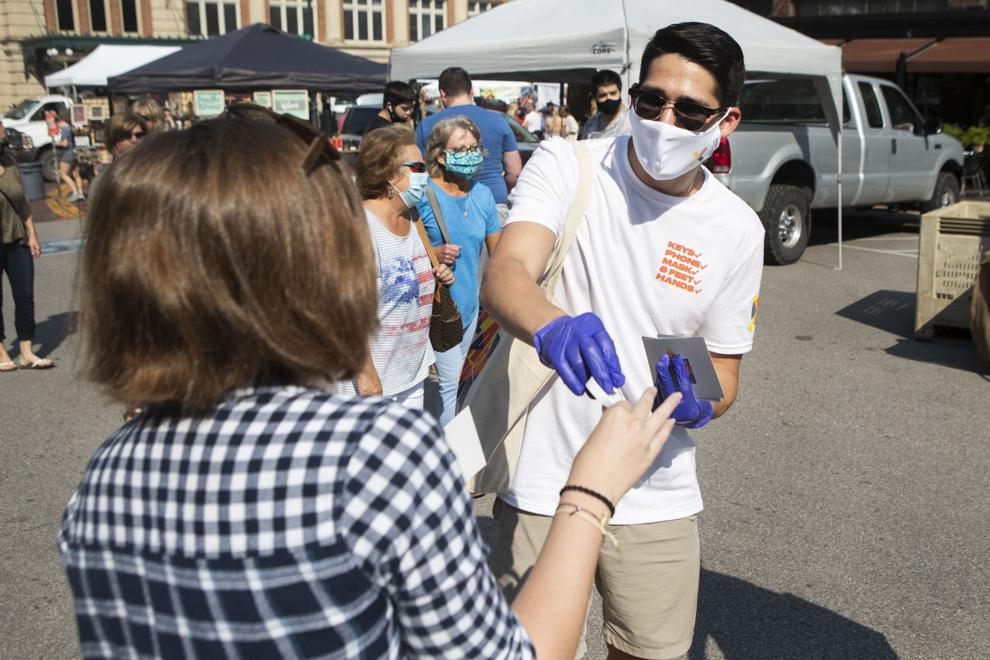 Remote learning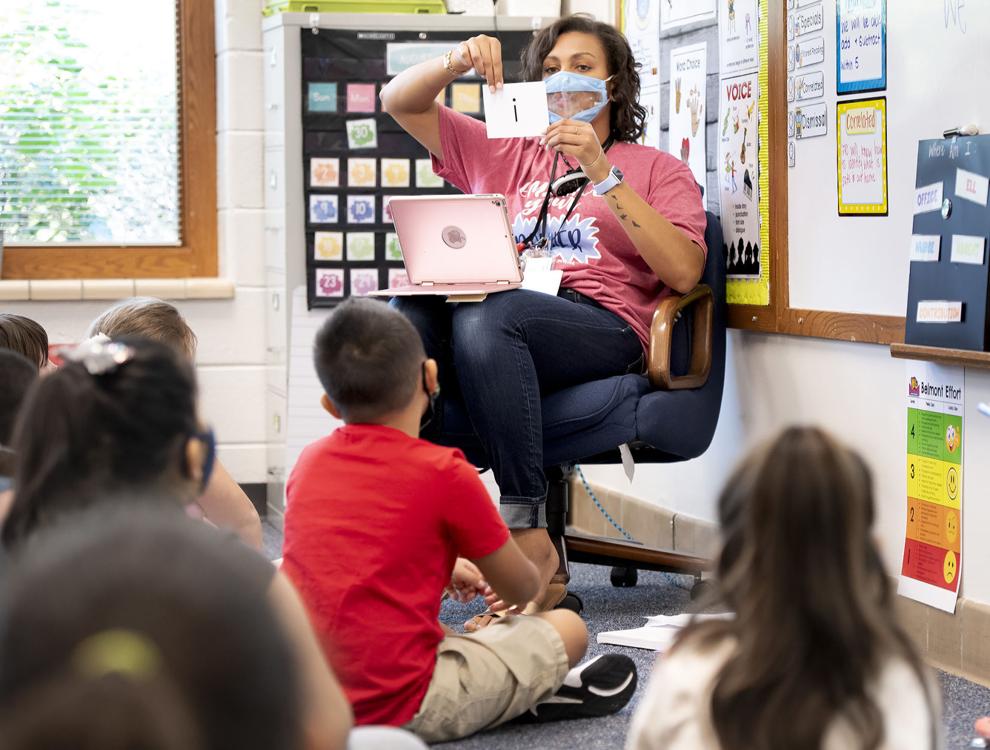 Weeping Water vs. Fillmore Central/Exeter-Milligan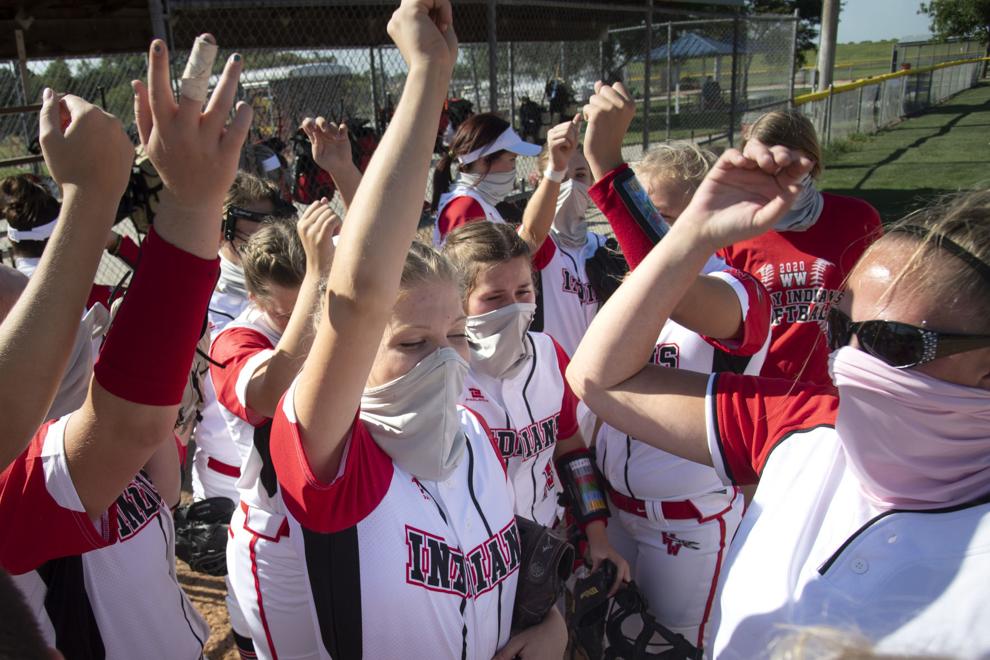 City Council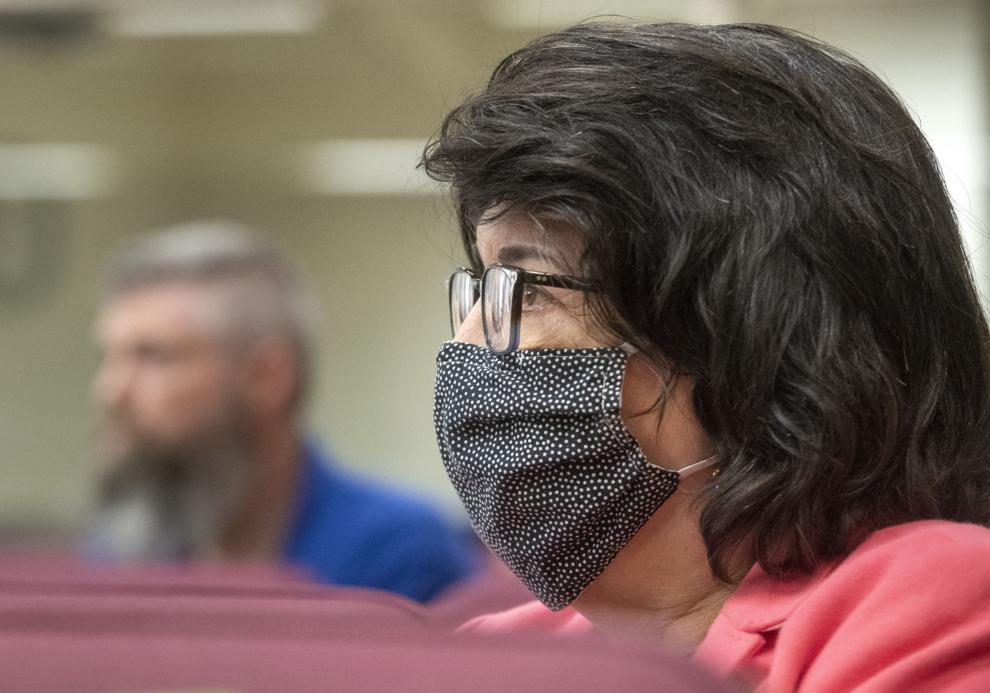 First day of middle school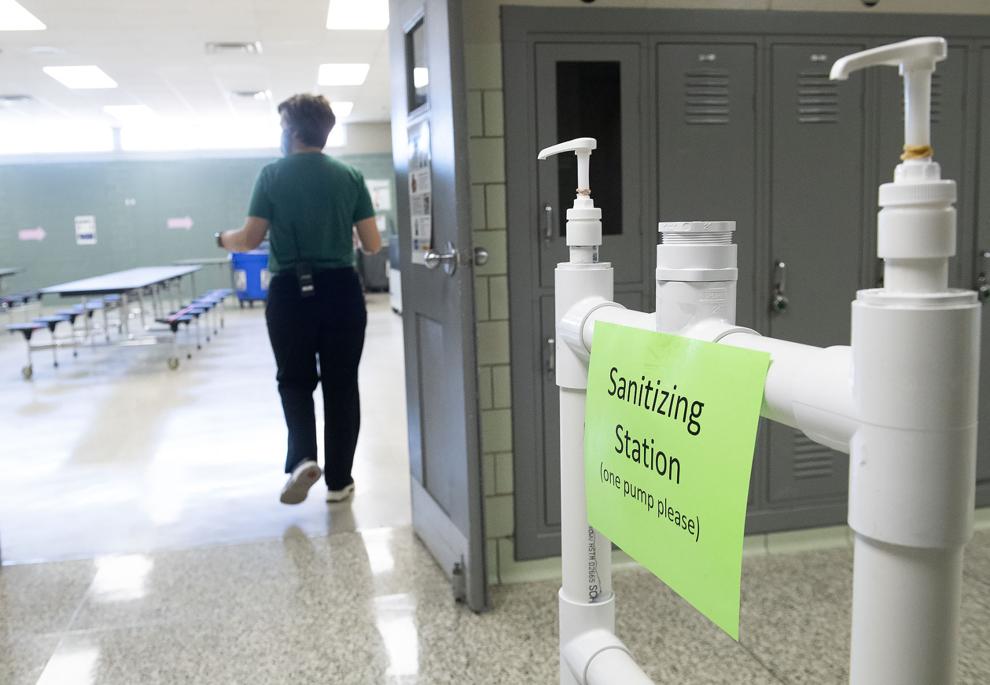 Ukulele Class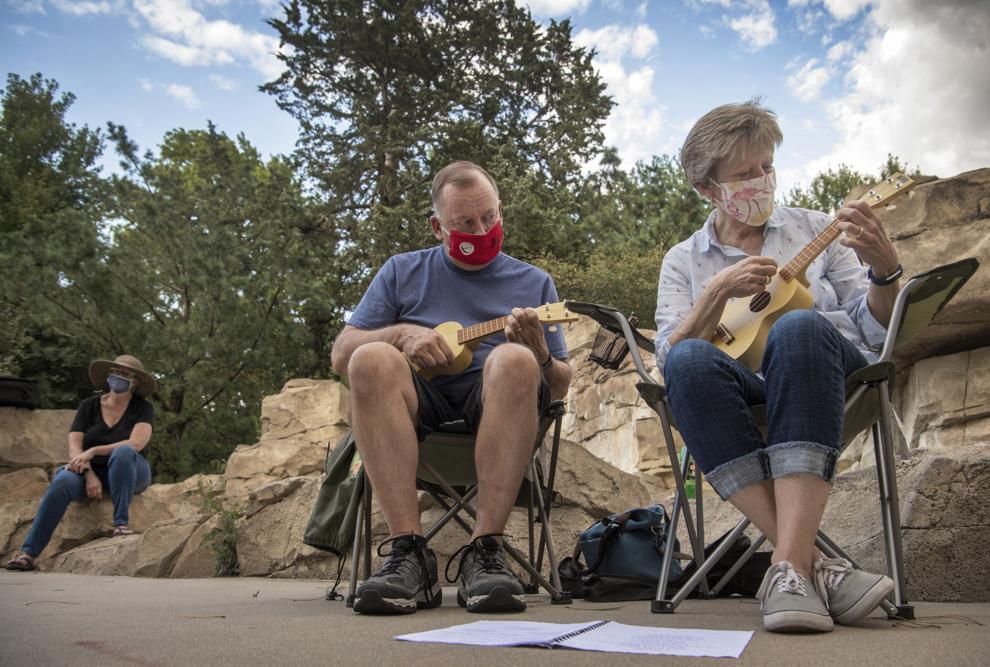 First day of school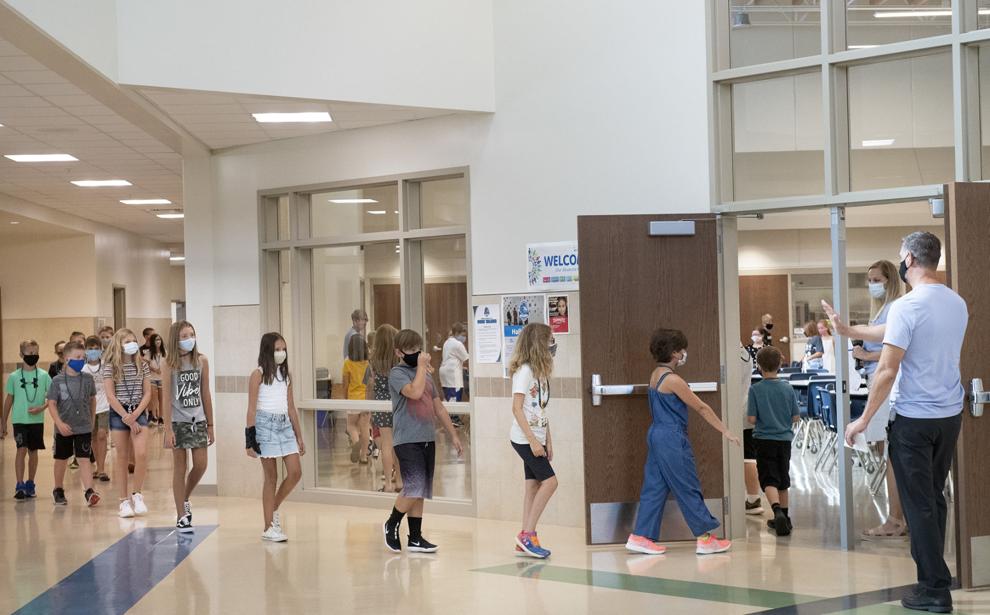 Pius X volleyball practice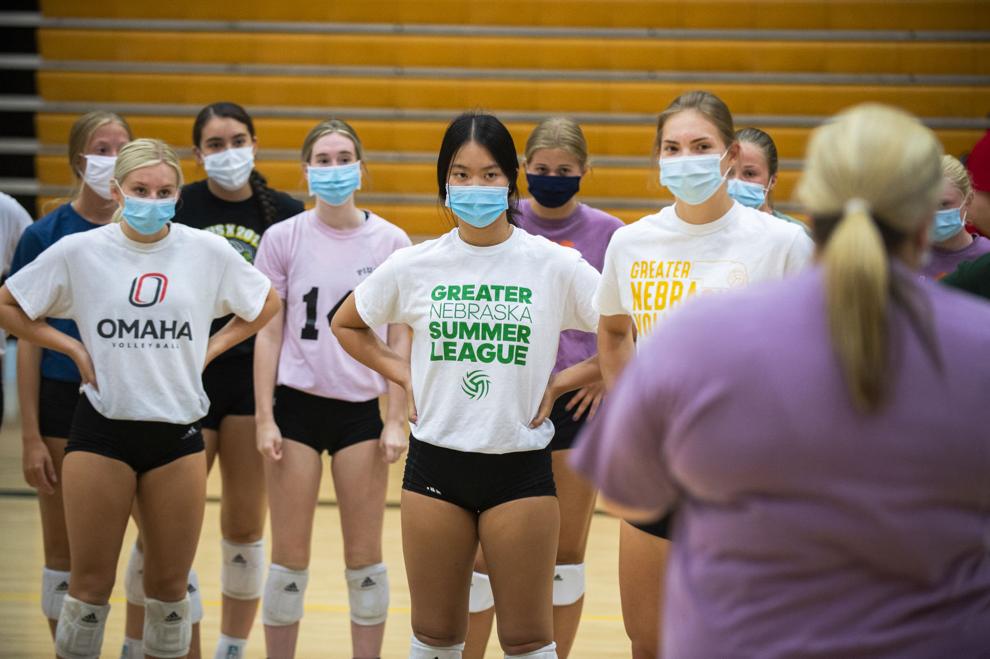 Madsen's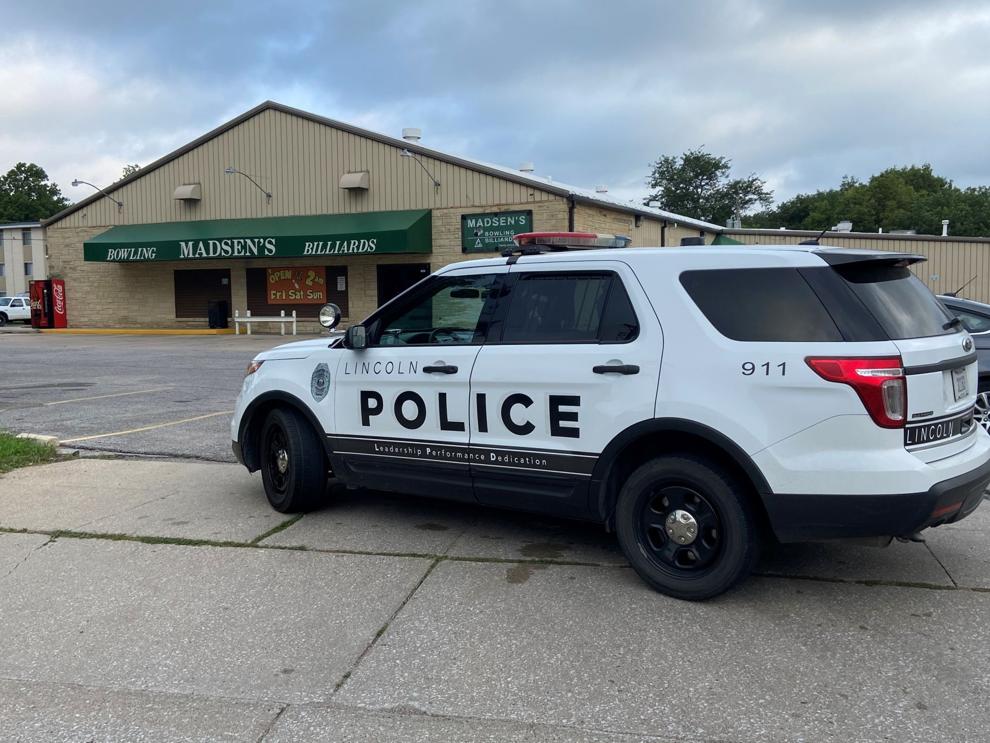 House of Flowers delivery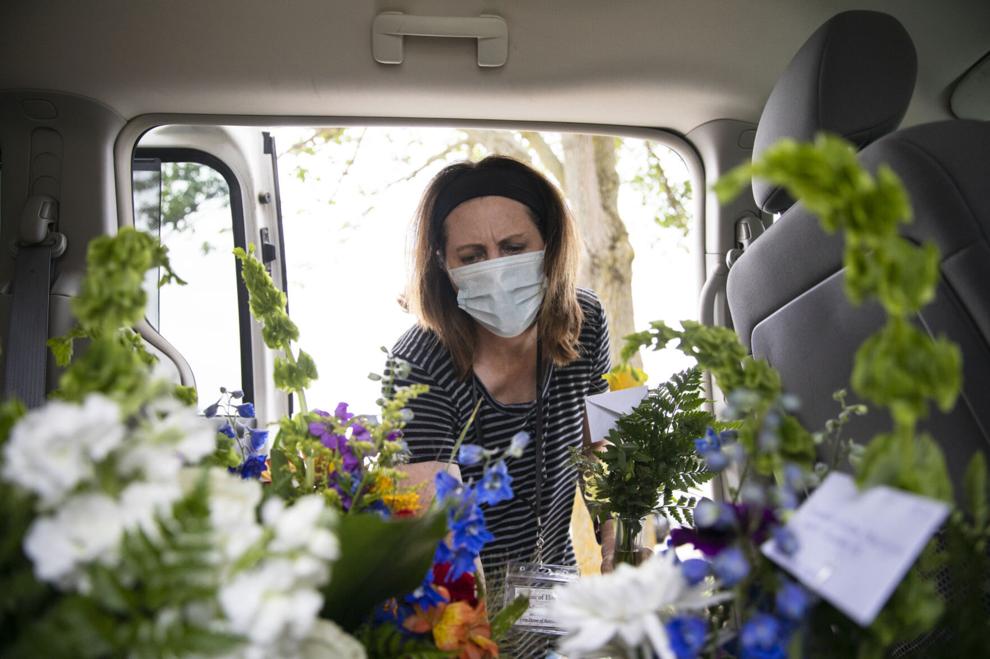 City Council BLM protest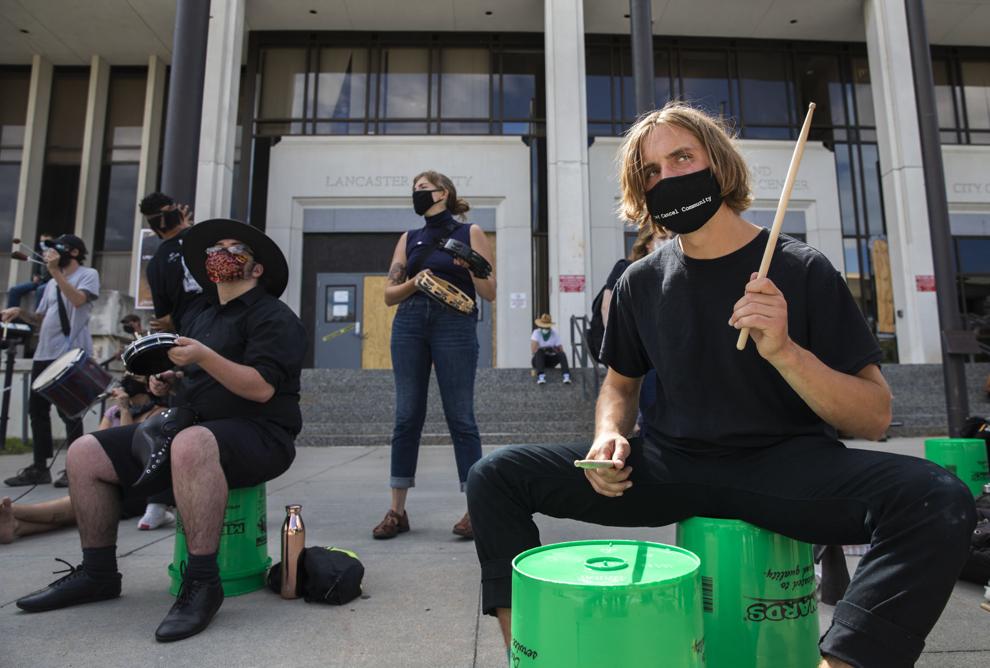 LPS Protest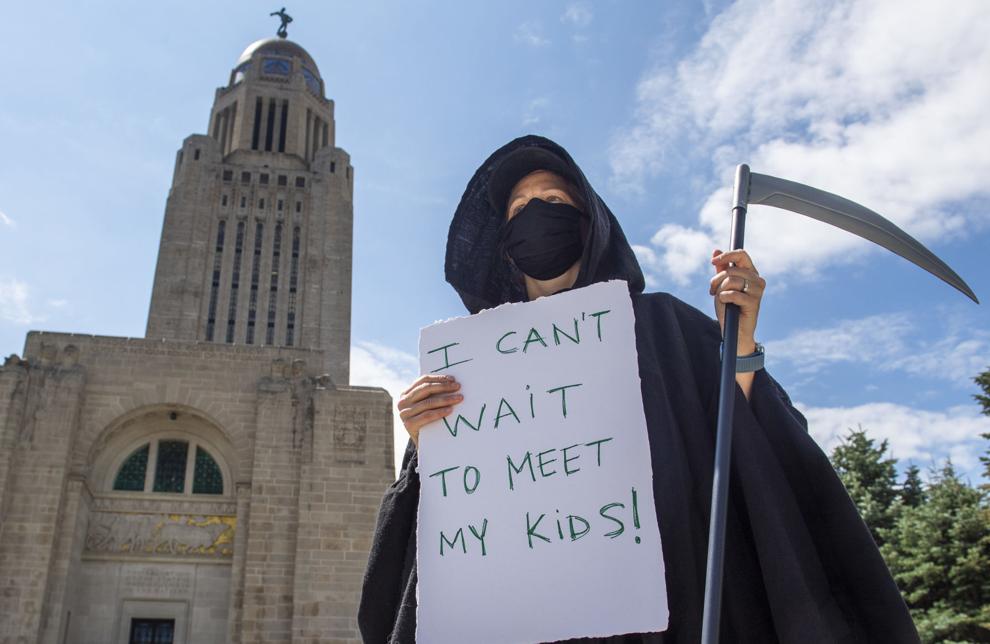 Beach Boys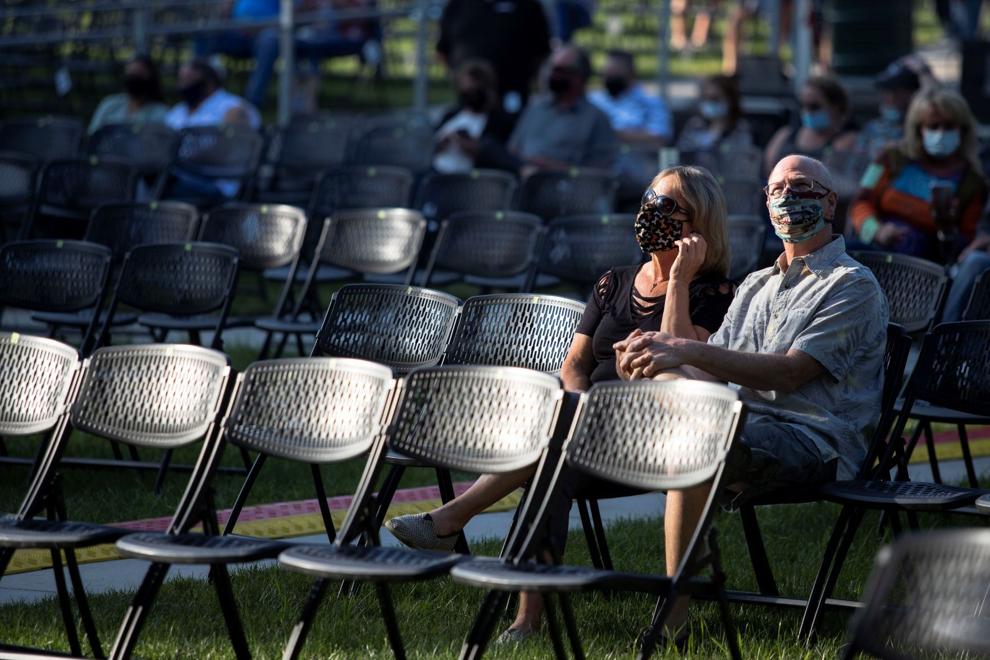 Rally and hearing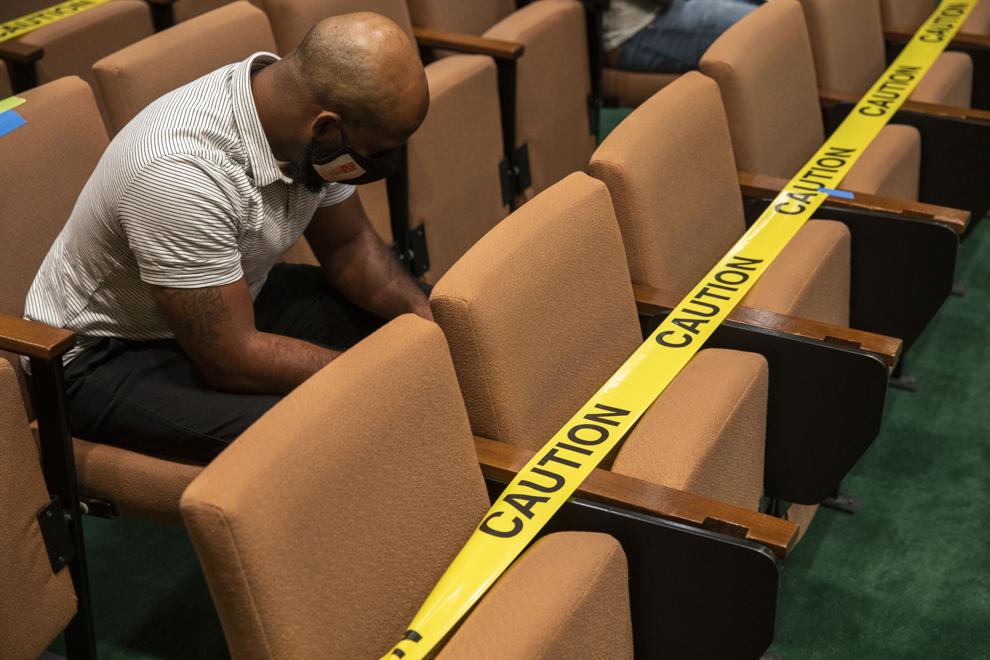 Lancaster County Super Fair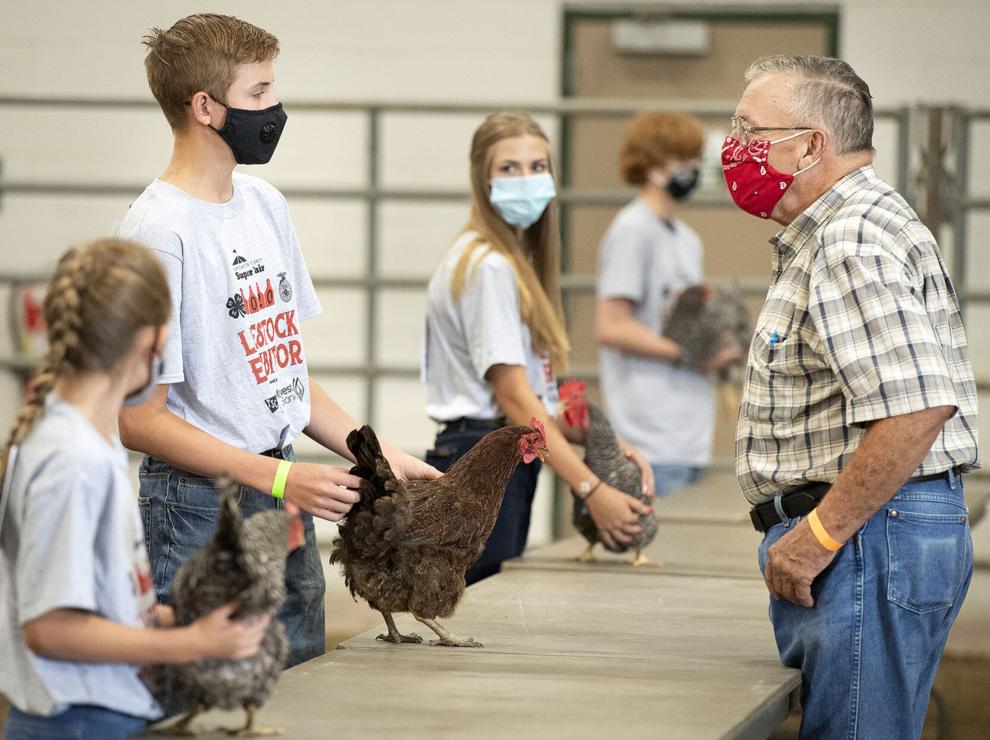 LPS board meeting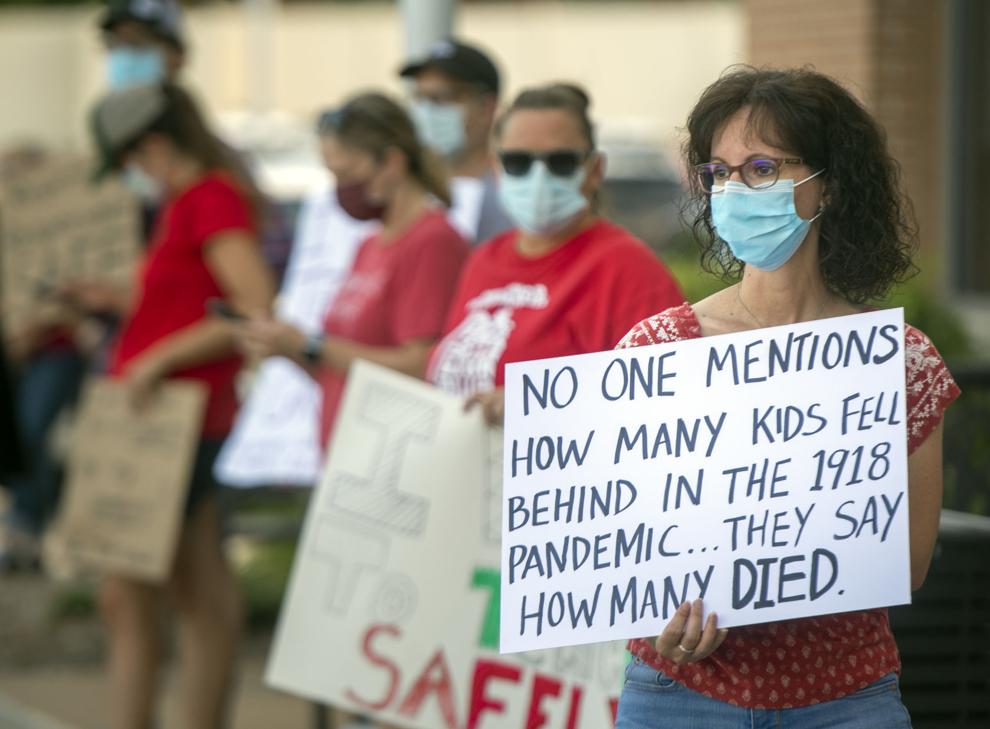 Meatpacking workers rally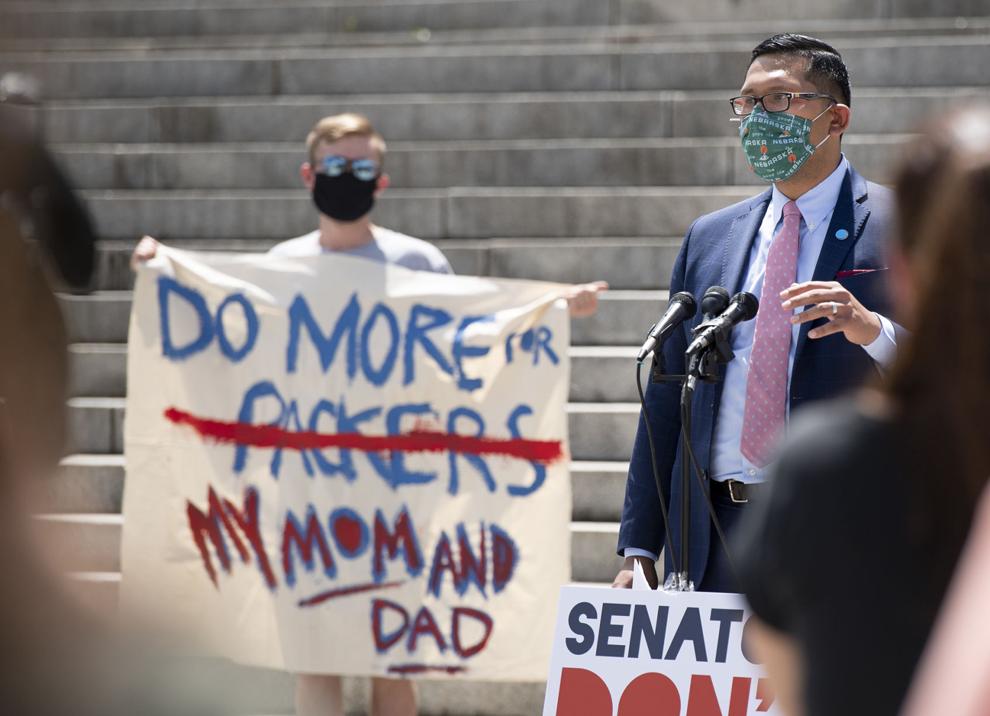 Legislature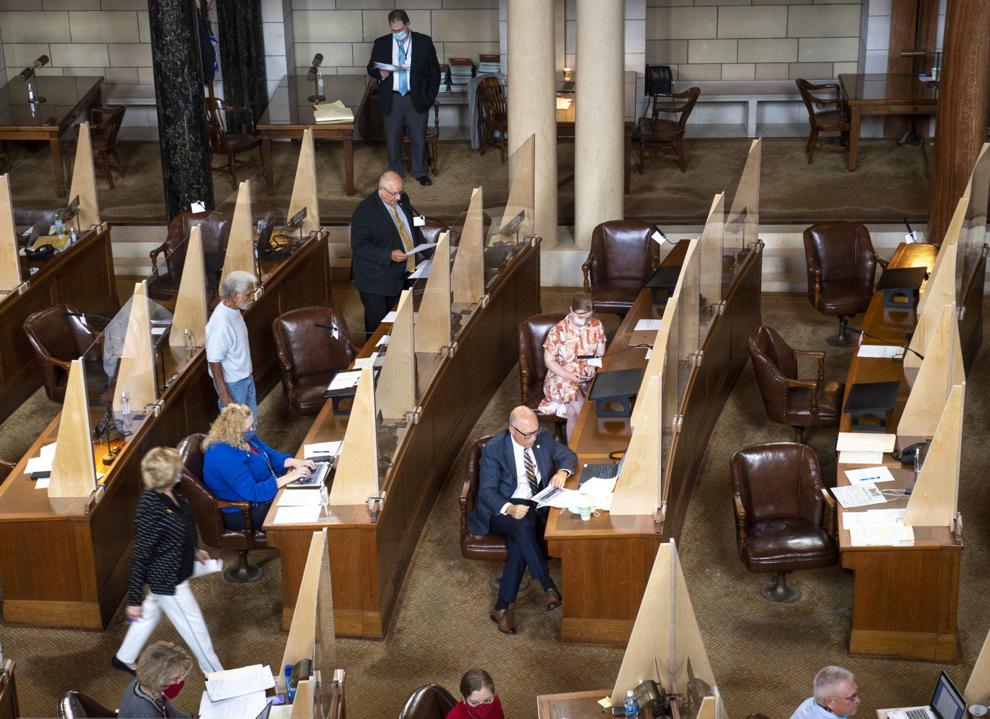 Lincoln Northeast graduation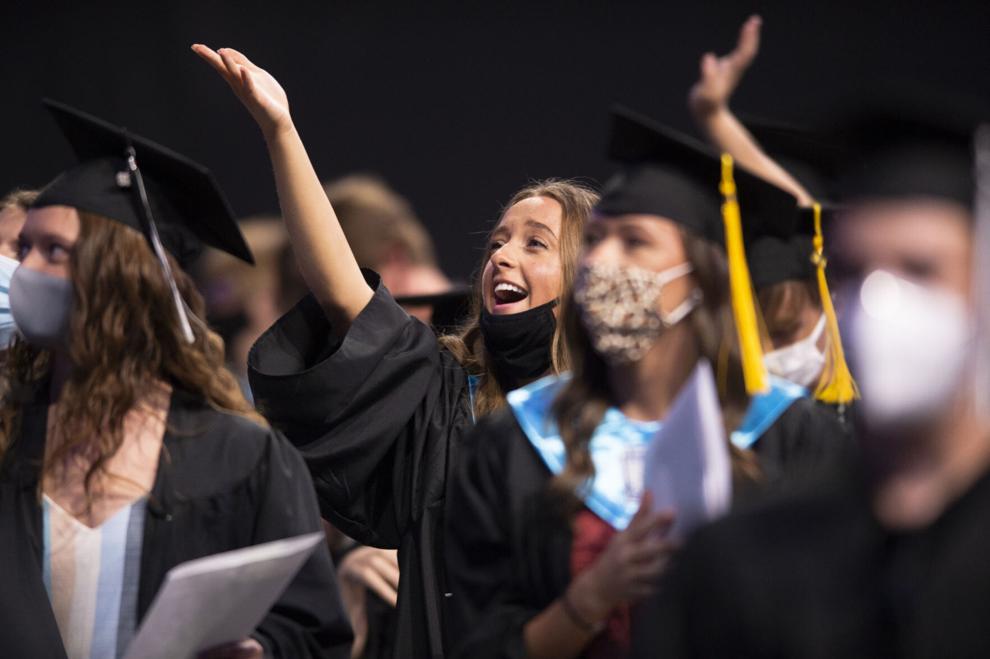 Gov. Ricketts address Legislature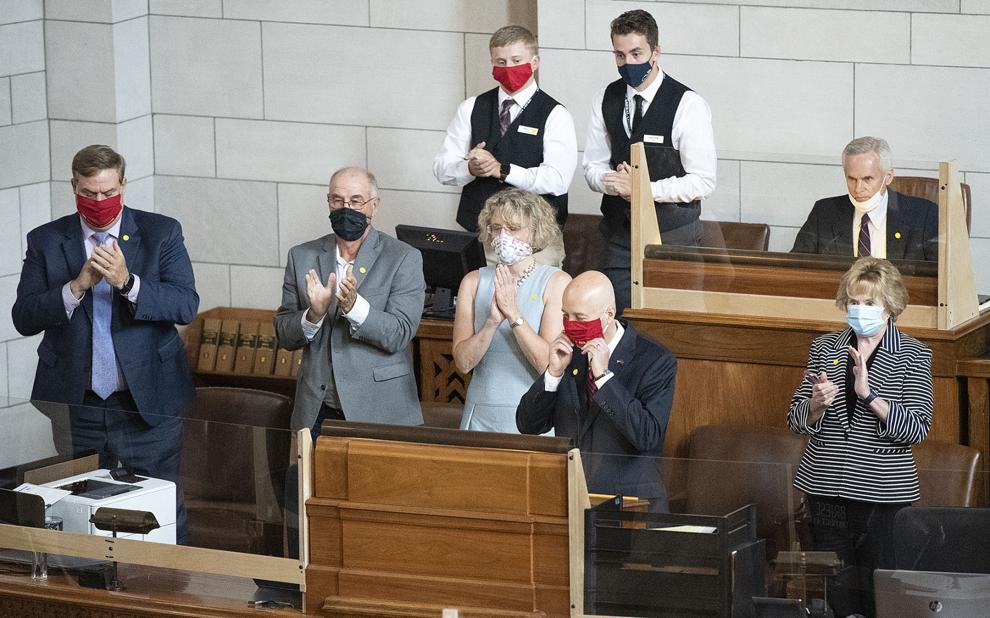 Mask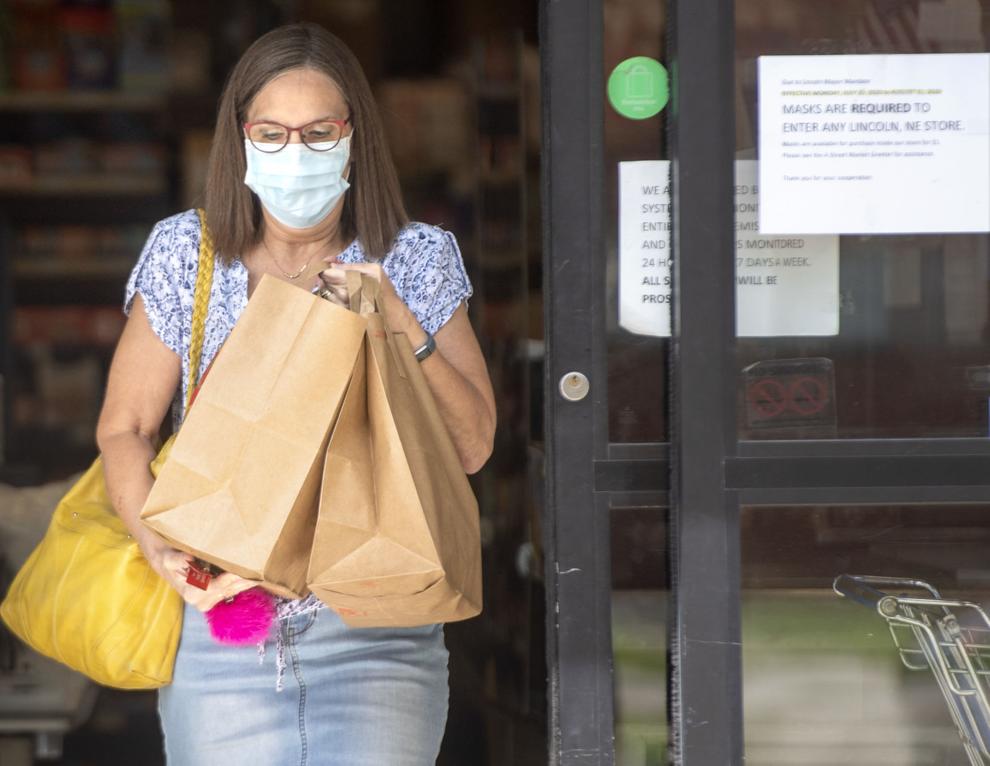 Legislature resumes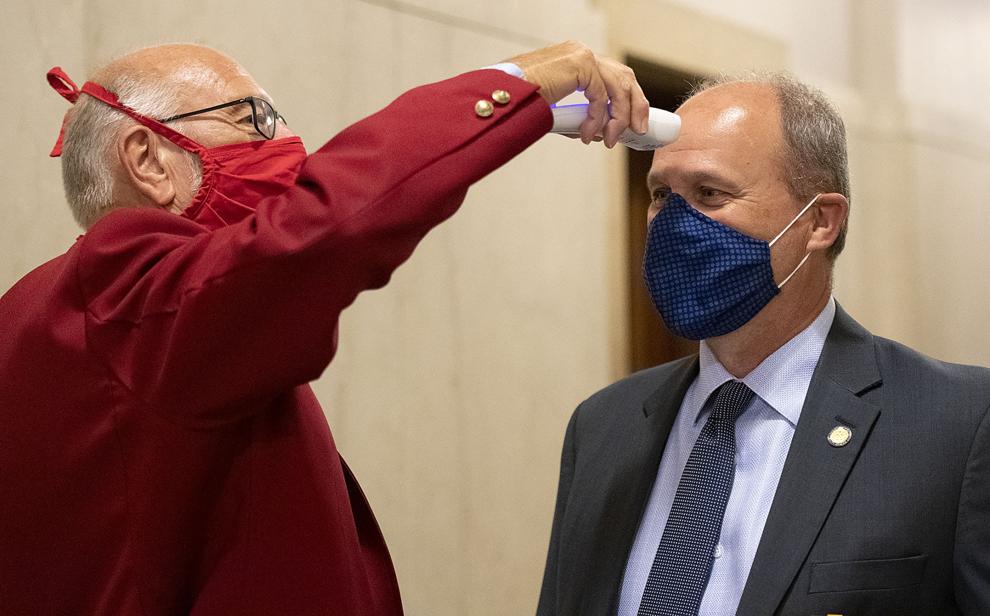 Girls basketball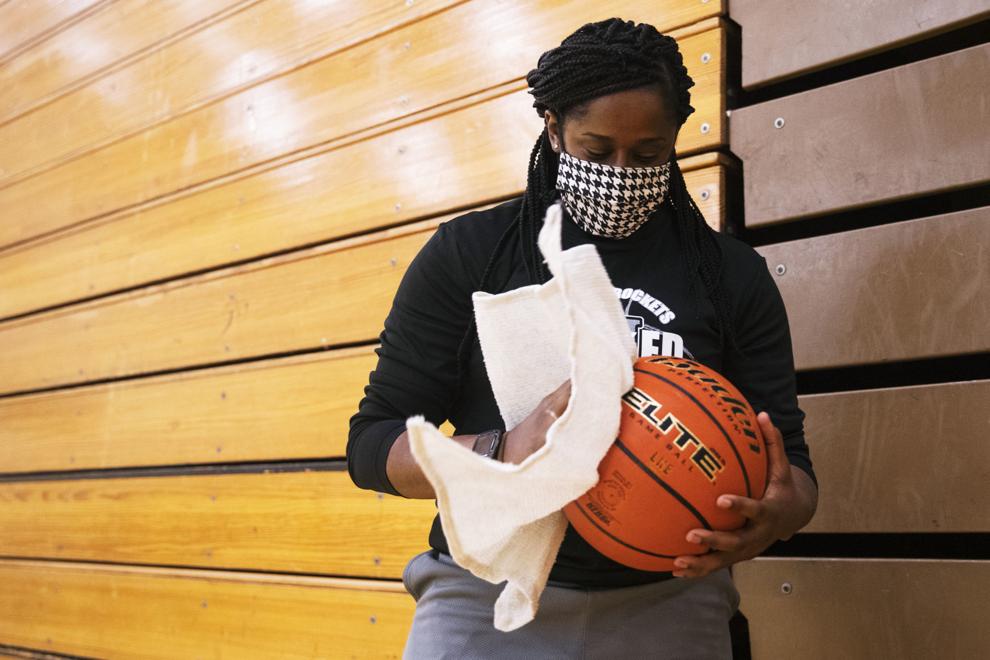 Masked Archie the Mammoth
First Jury Trial in Four Months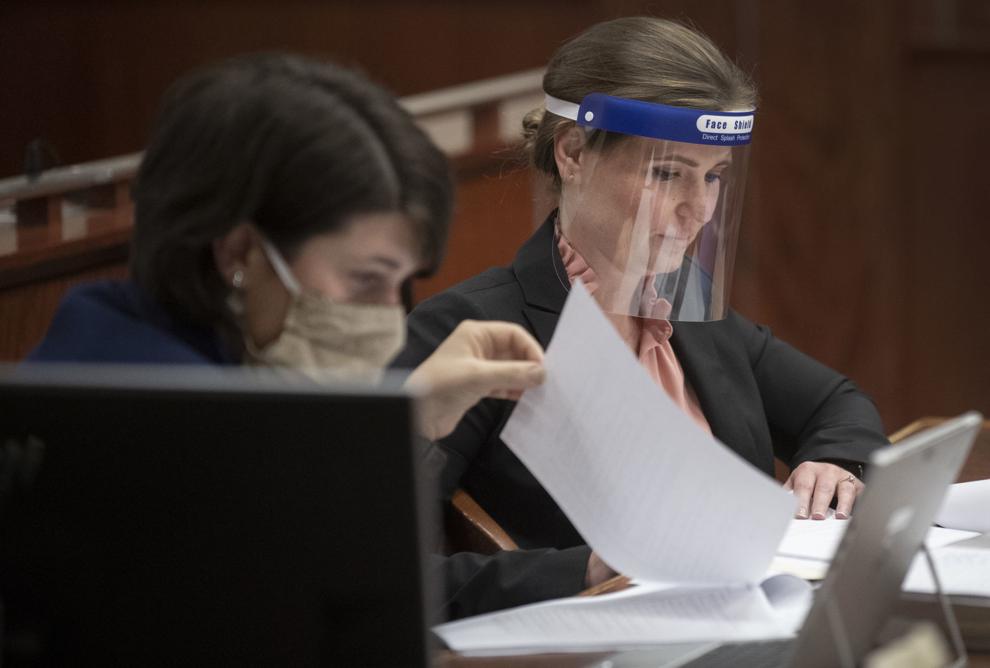 Lincoln Community Playhouse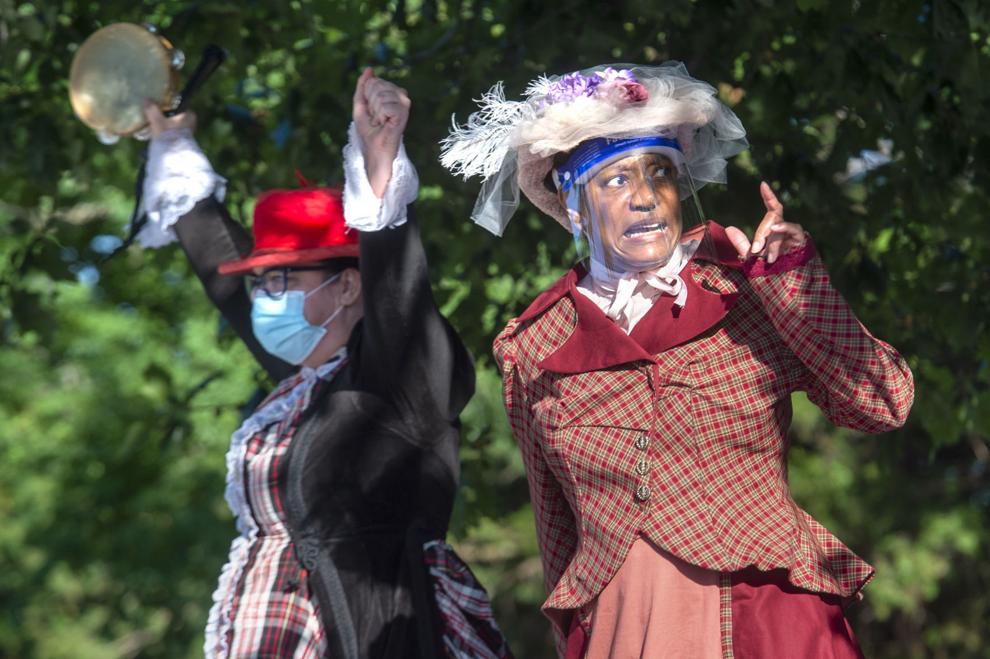 The Kindler Hotel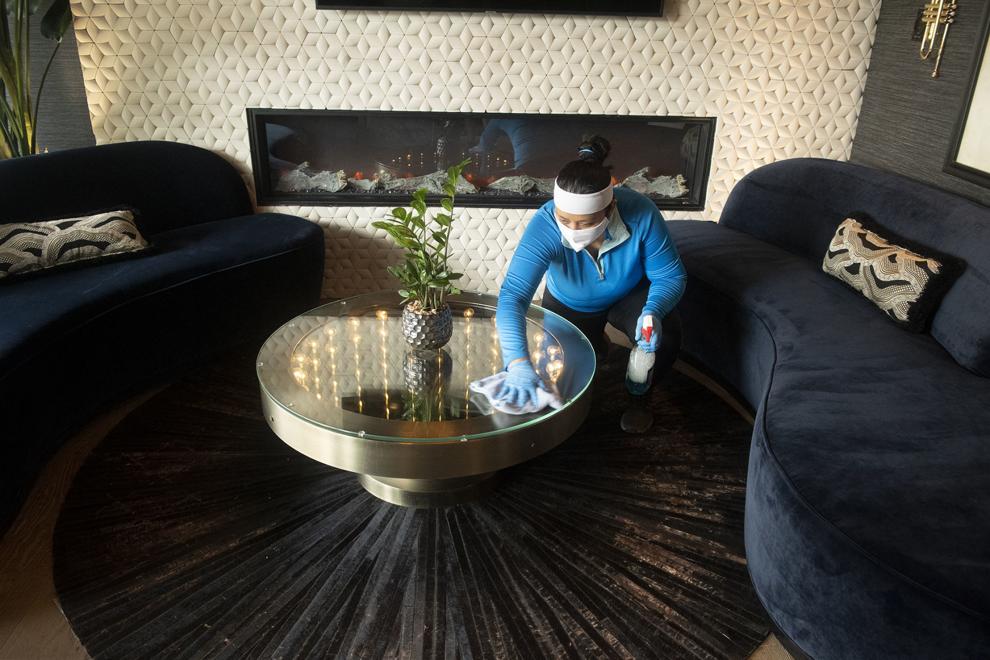 Garth Brooks Drive-In Concert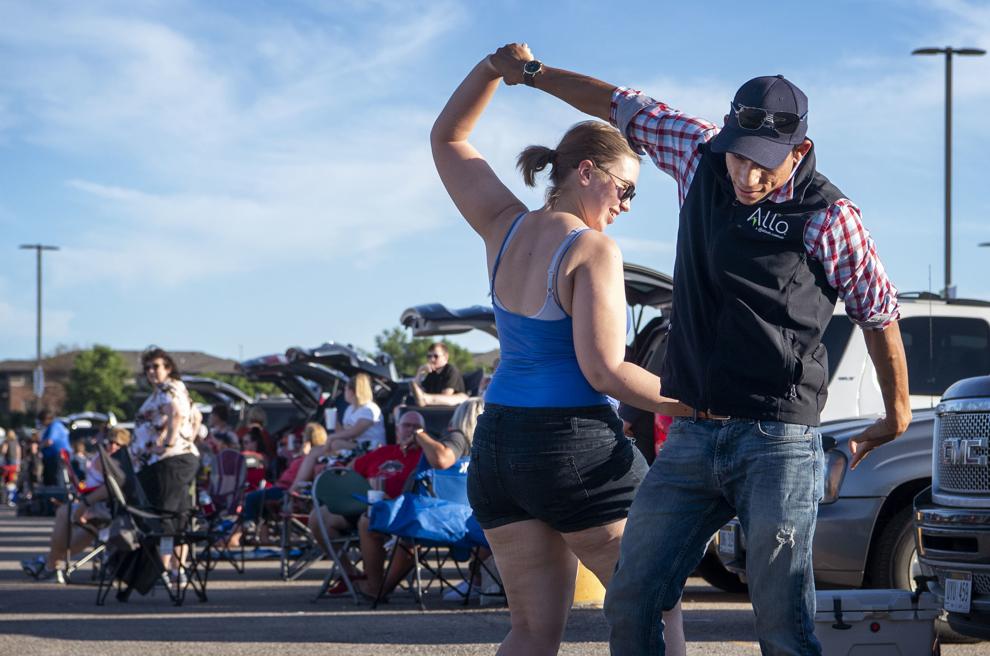 Naturalization ceremony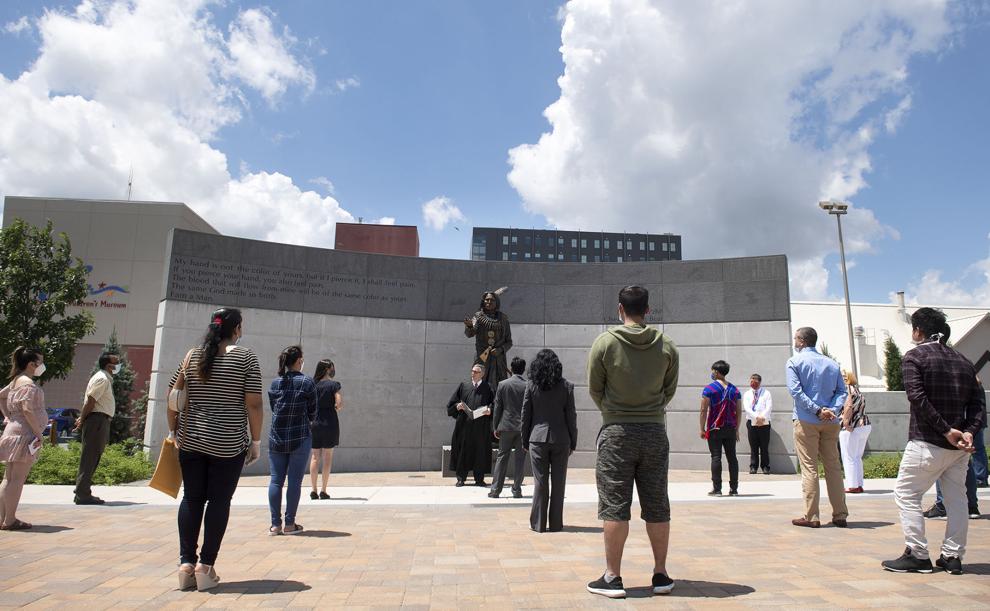 Urban Air Adventure Park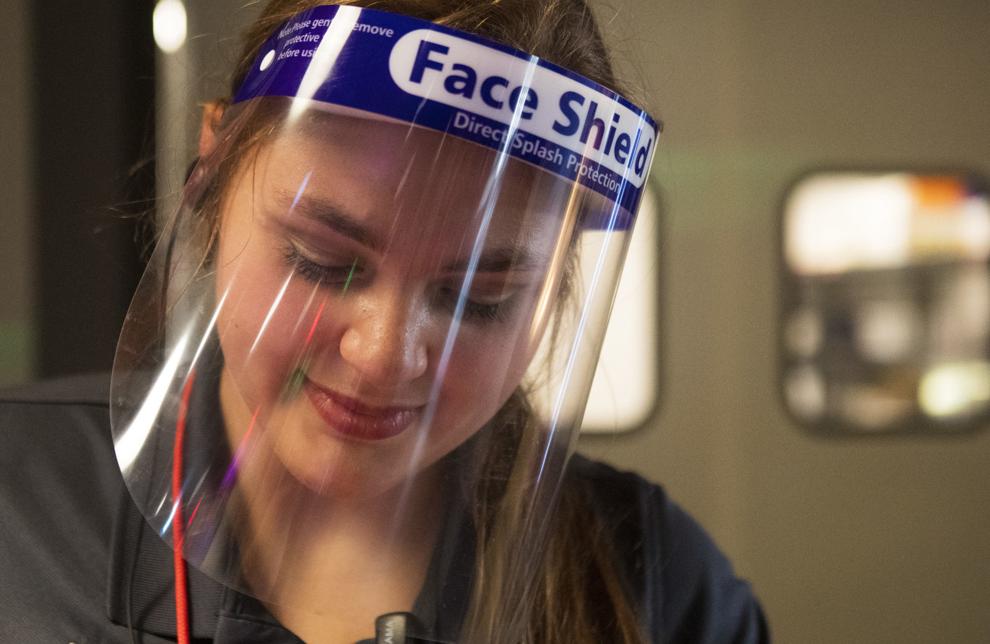 Juneteenth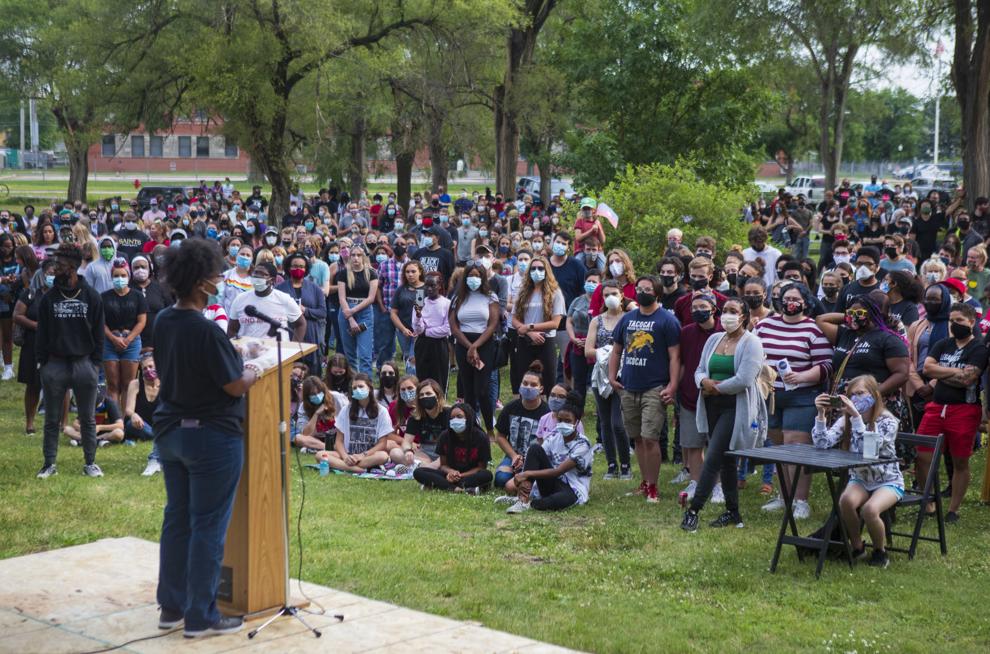 Gere Branch Library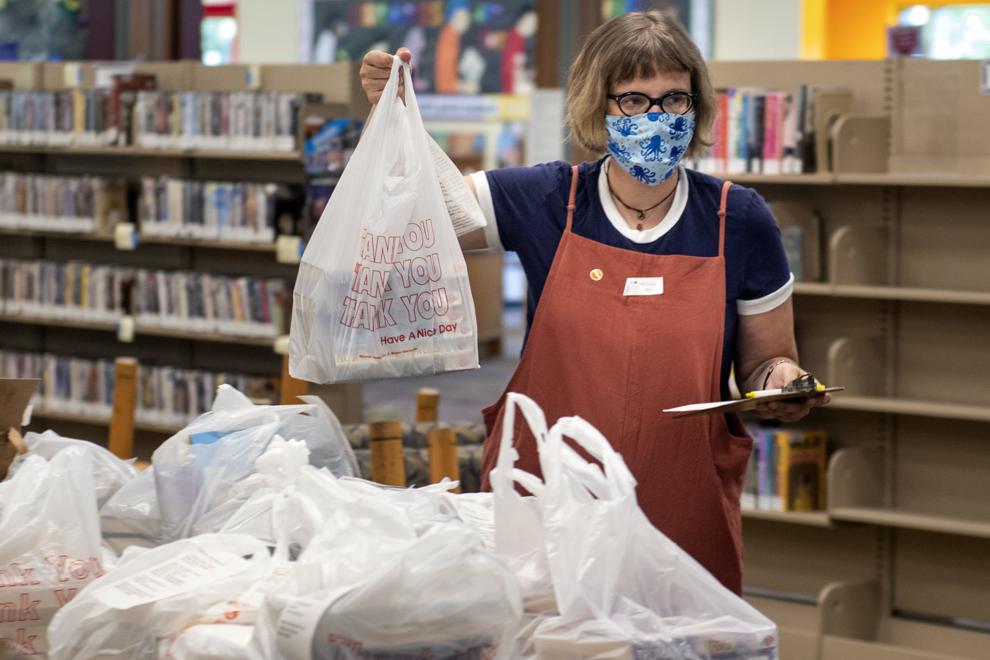 Music on the Move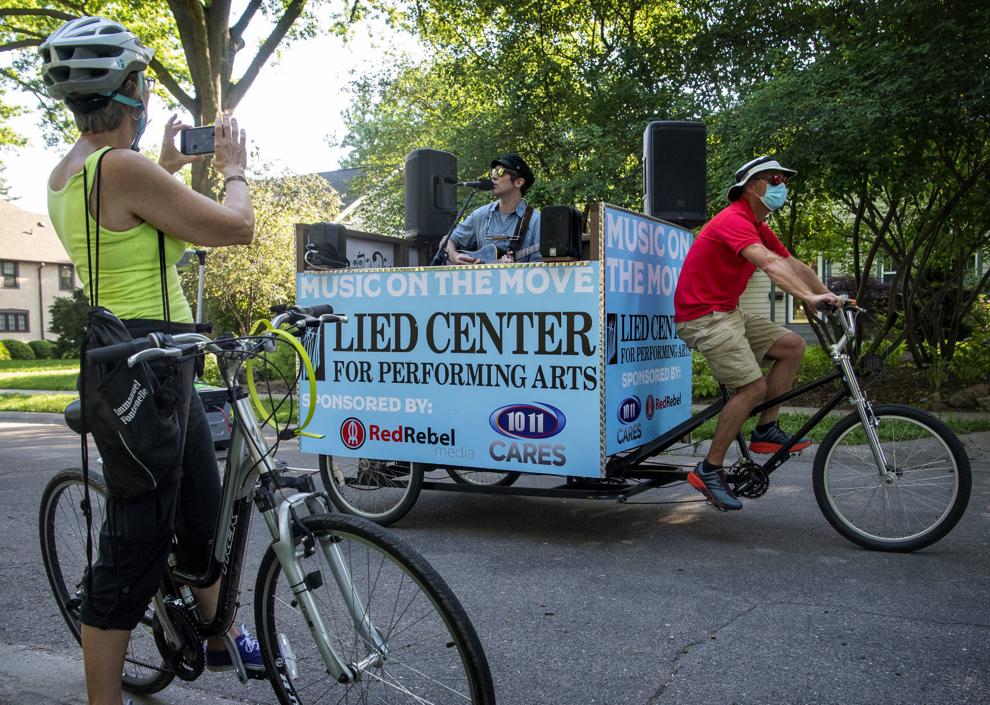 Pool Reopenings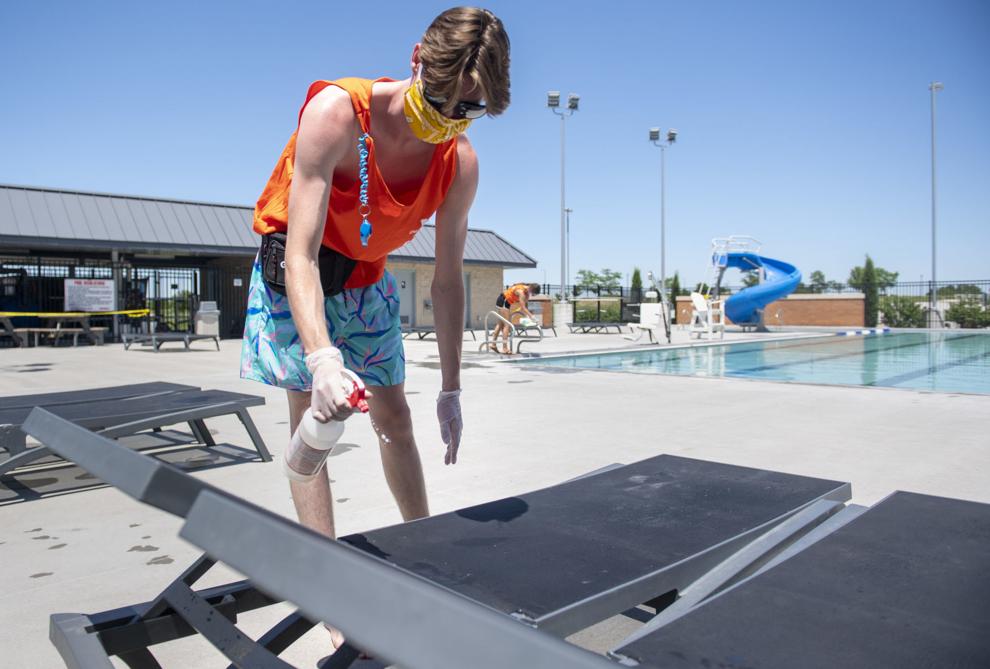 Judiciary Committee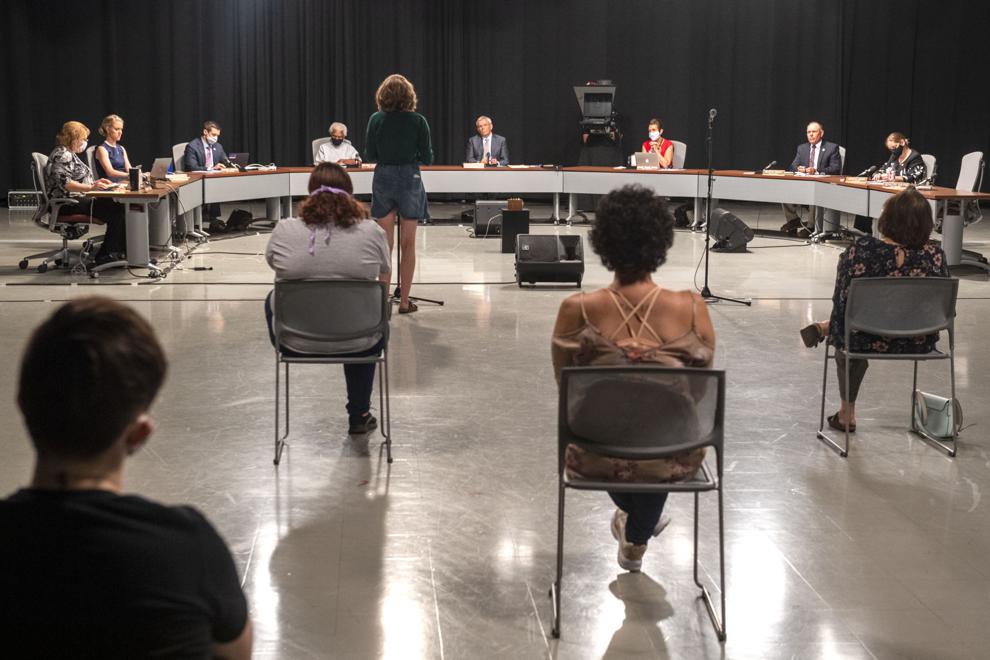 Bars Opening in Lincoln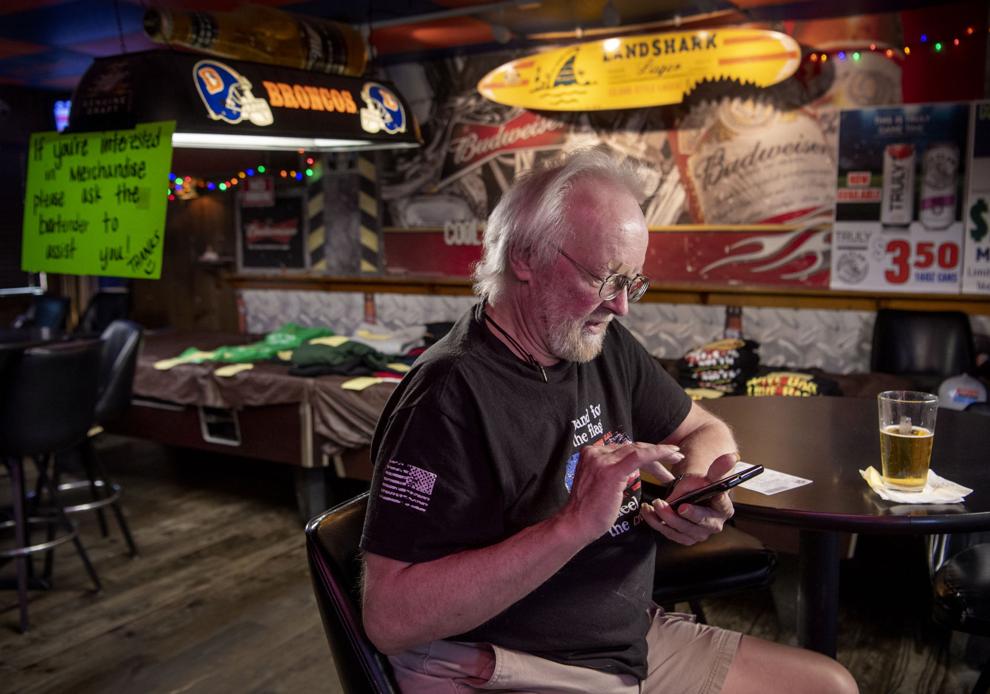 LPS Teachers Retirement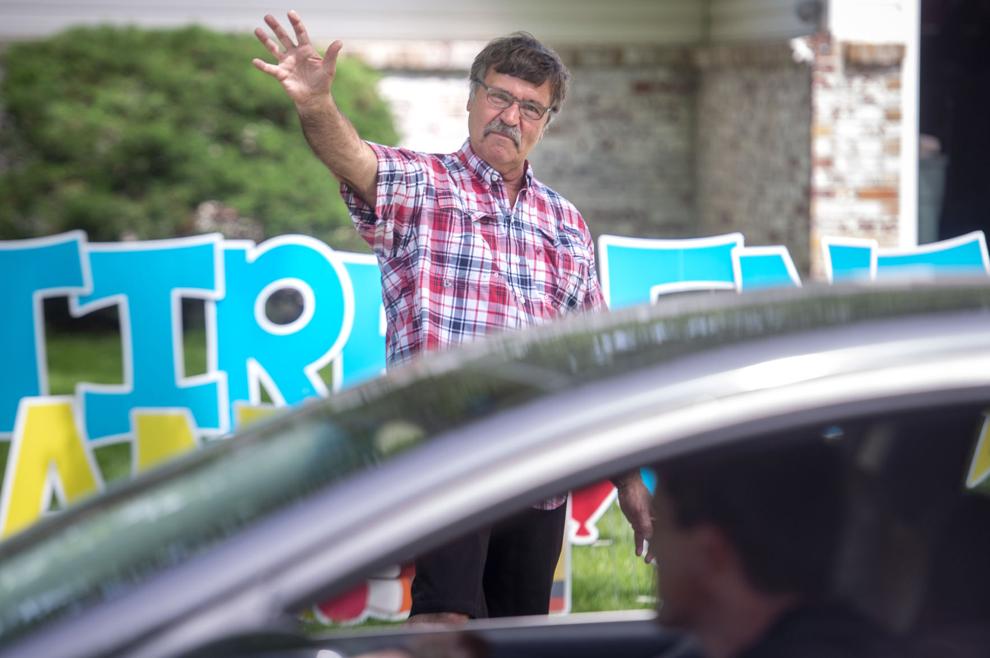 Holmes Lake Manor Horse Visit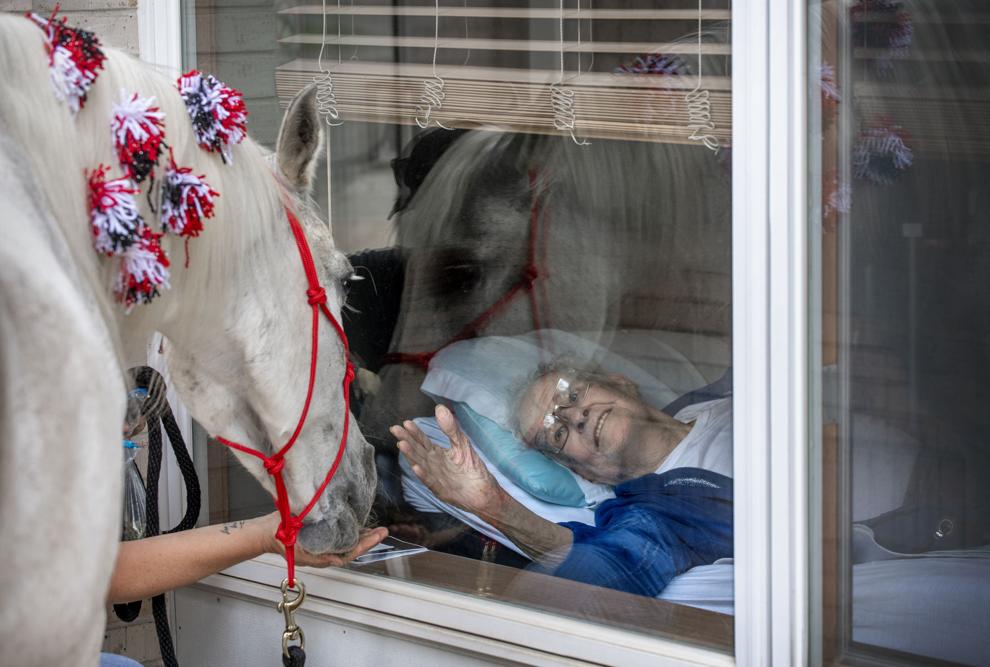 Lancaster County Courthouse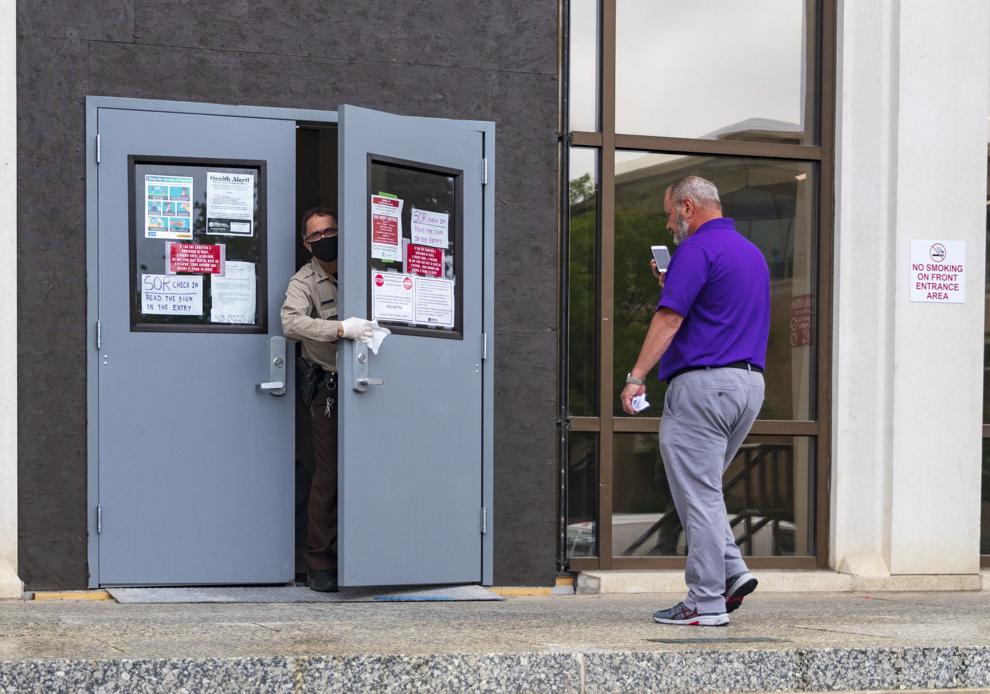 Campgrounds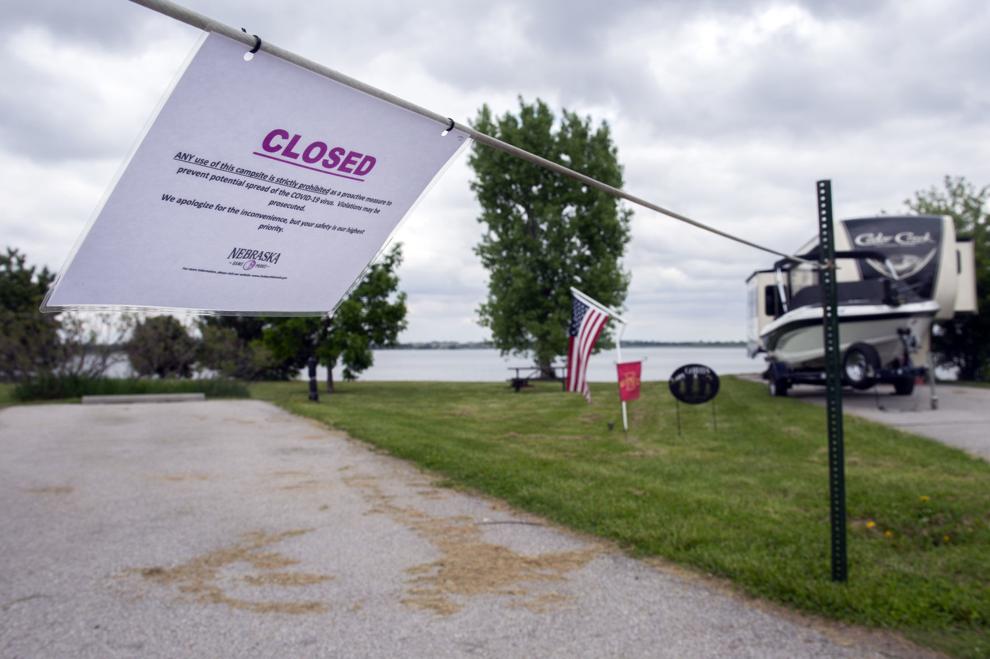 Church Social Distancing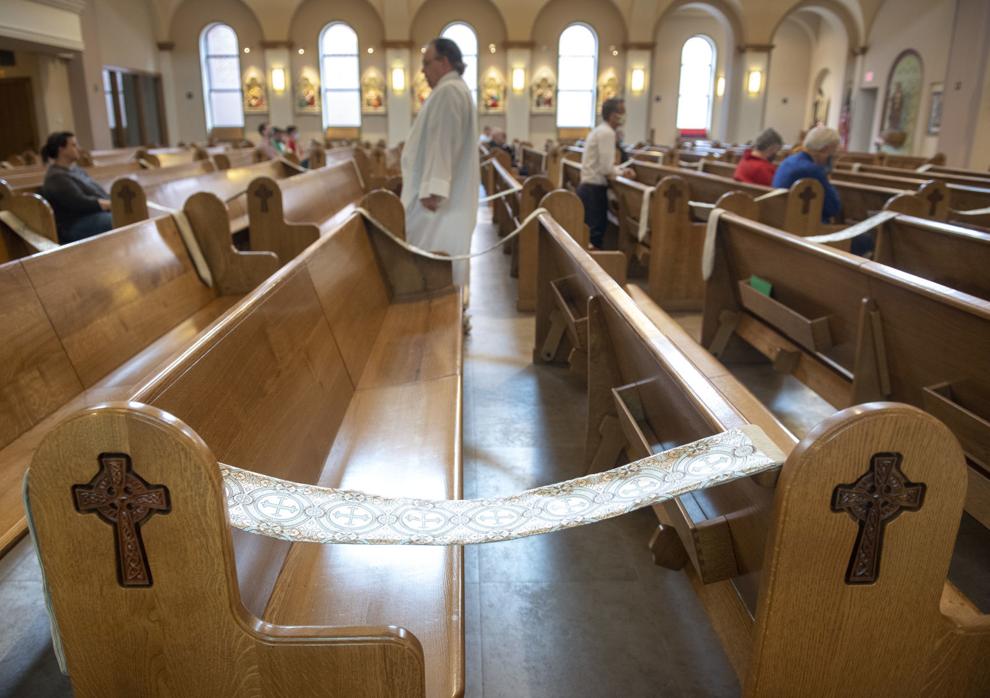 Children of Smithfield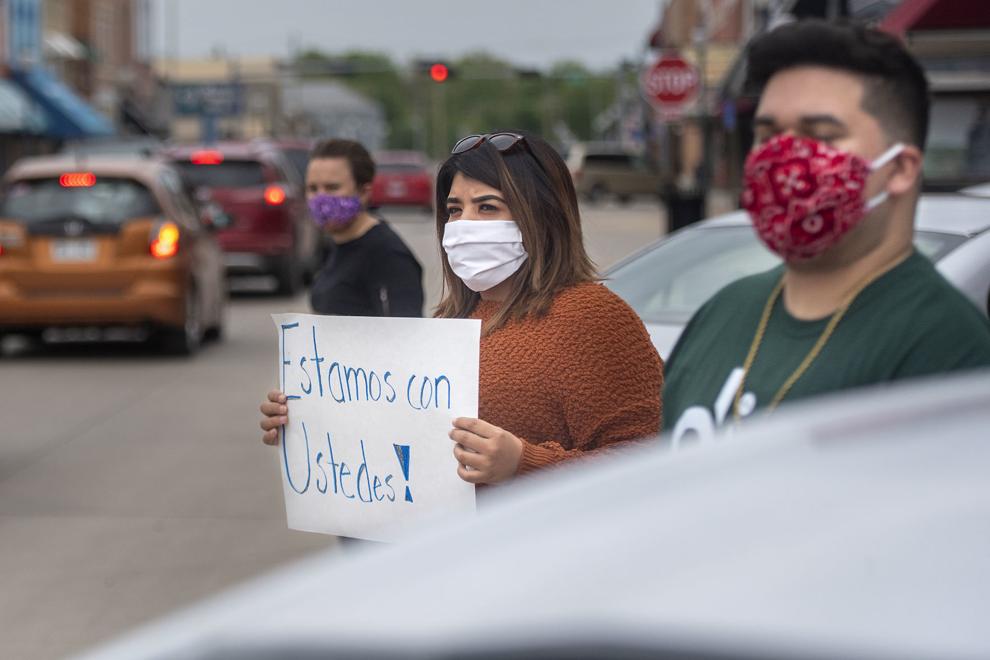 Farmers Market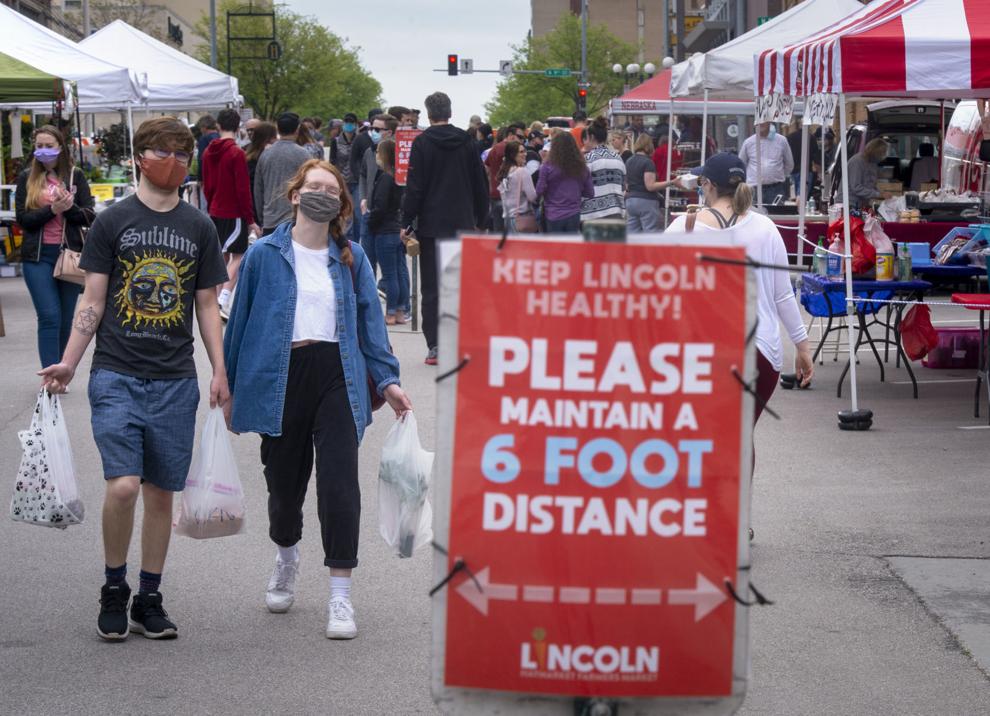 Parkview Christian Teacher Appreciation Day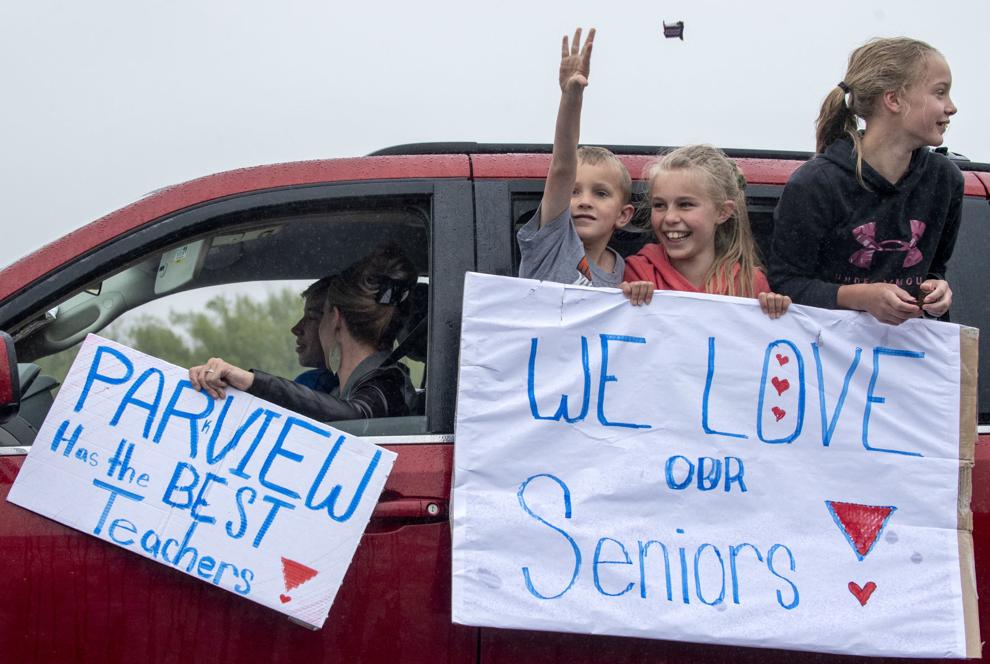 Lincoln reopening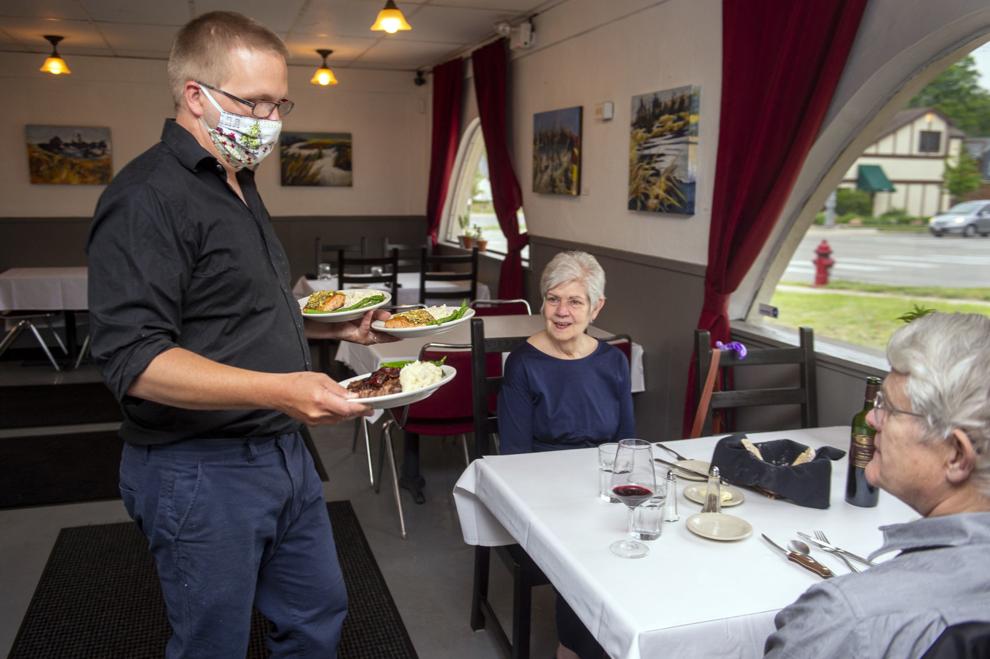 Mother's Day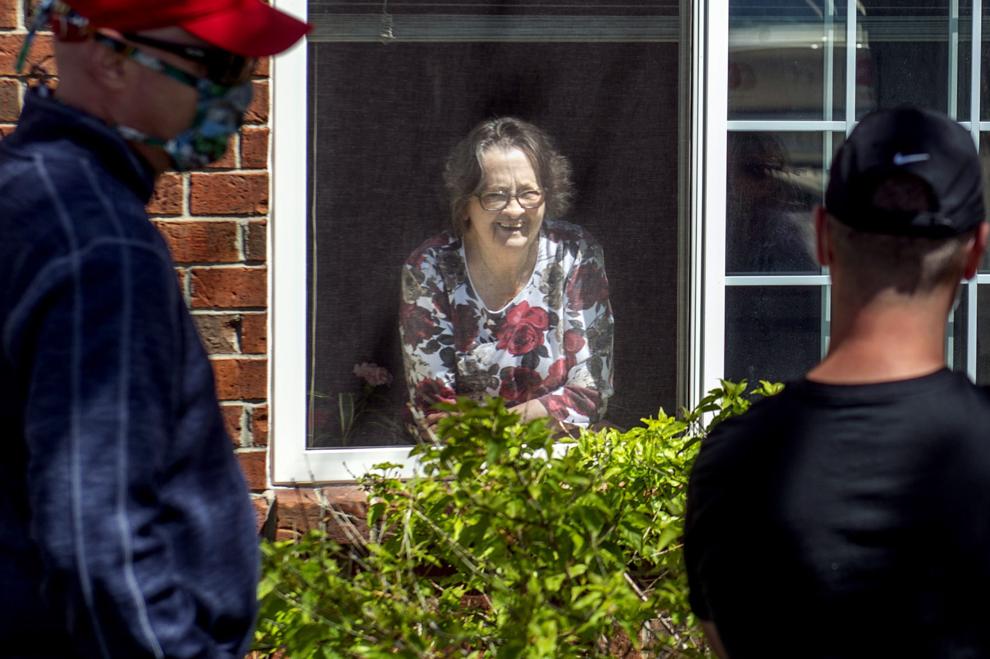 Lincoln Christian 2020 Seniors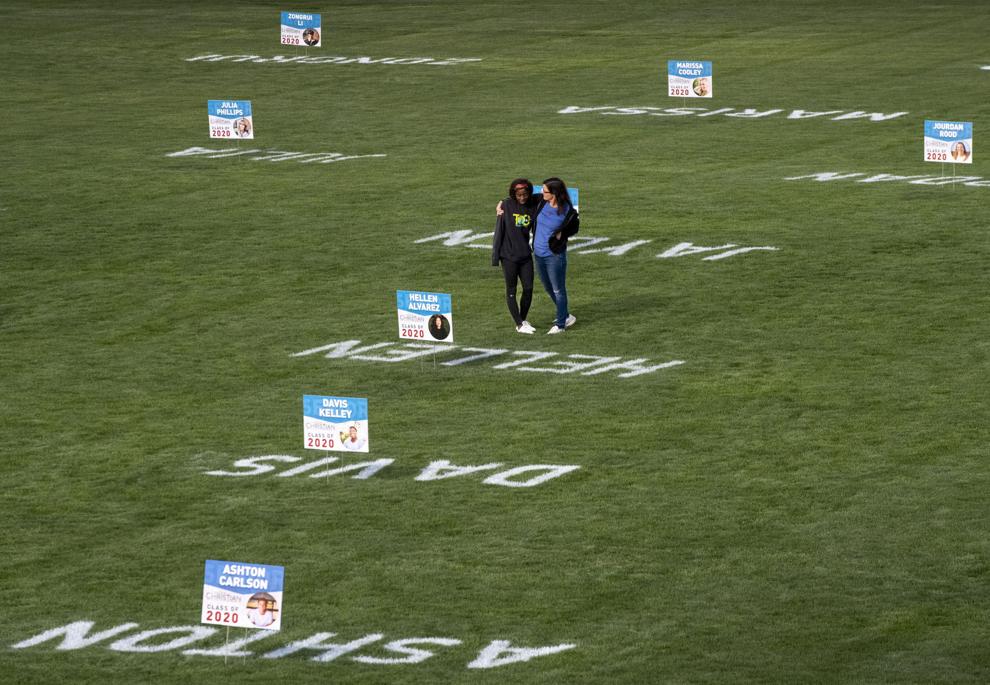 Test Nebraska site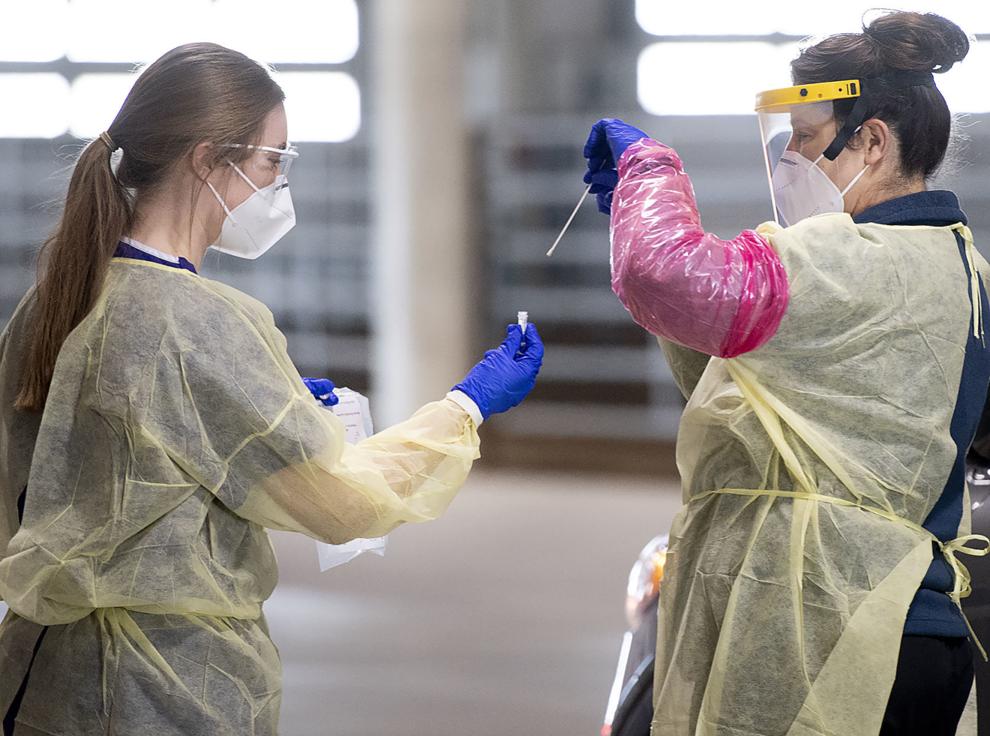 Selfie wall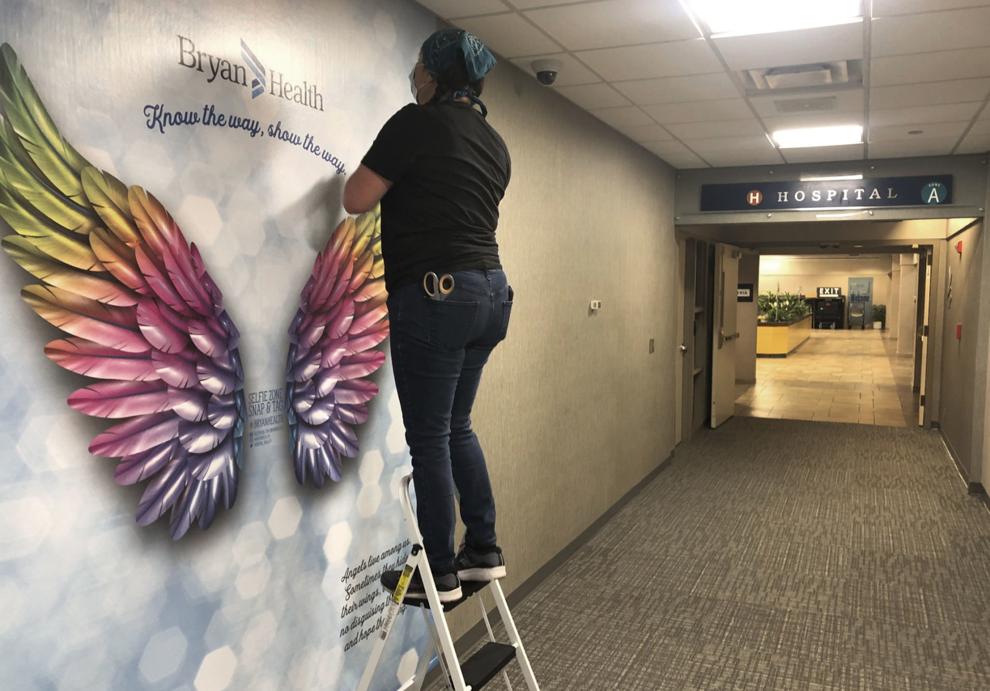 Drive-Thru Career Fair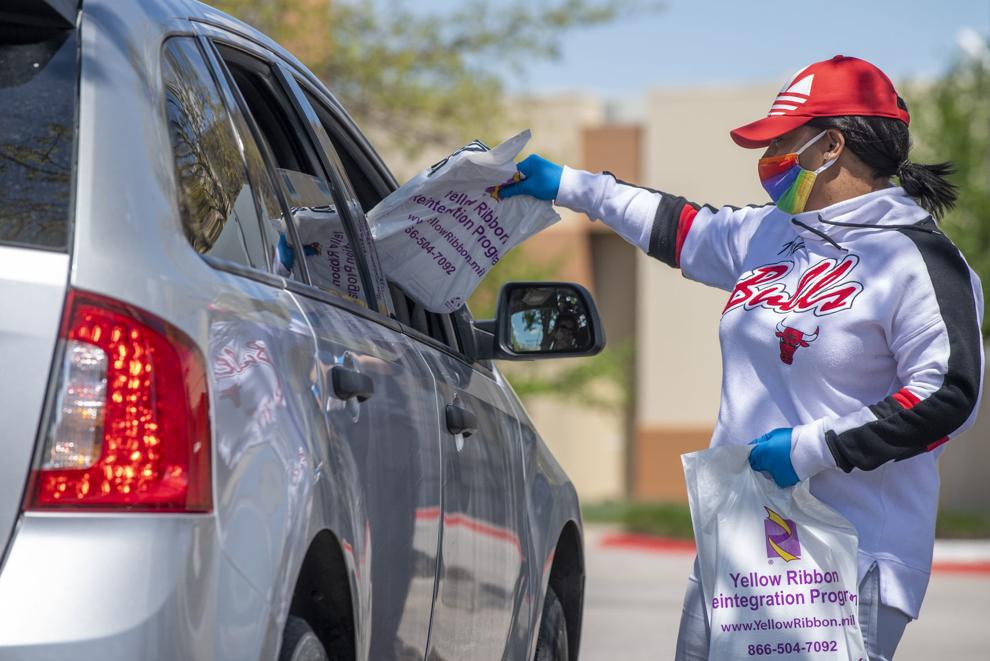 Center for People in Need food distribution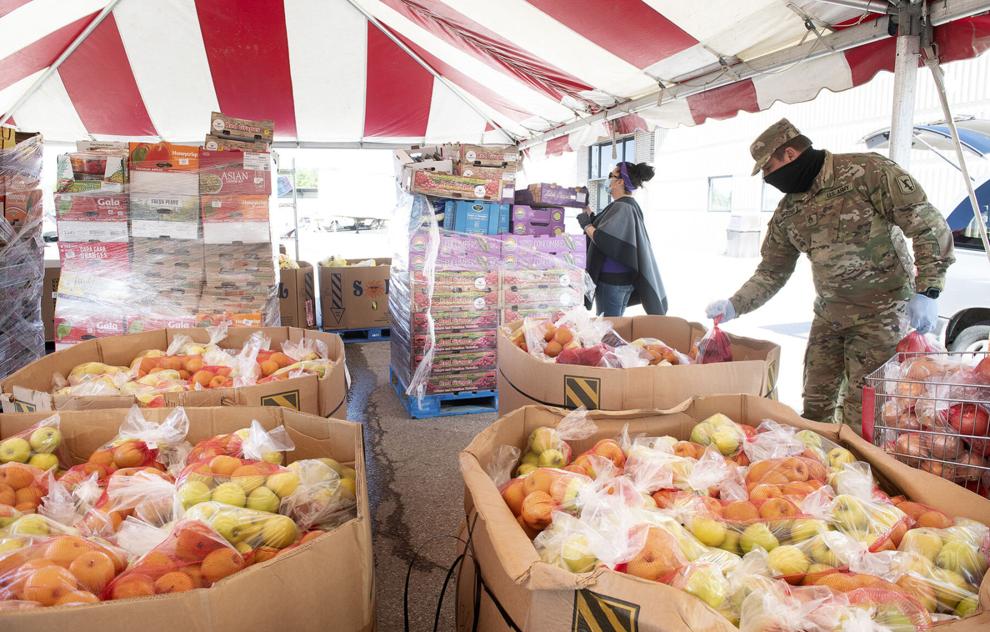 Marathon void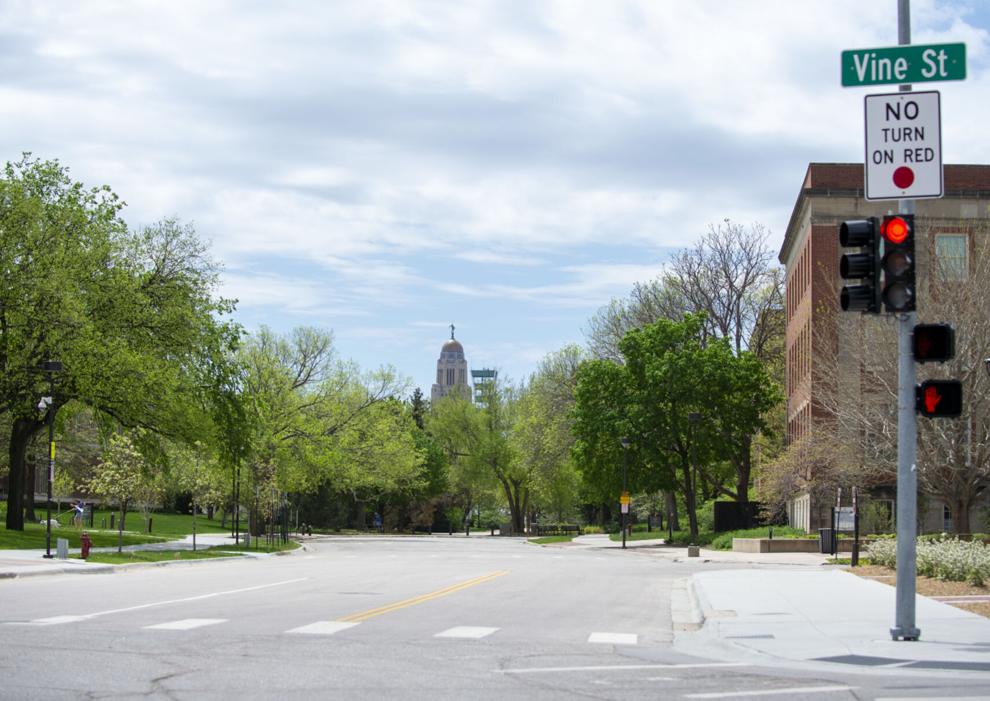 Drive-through parade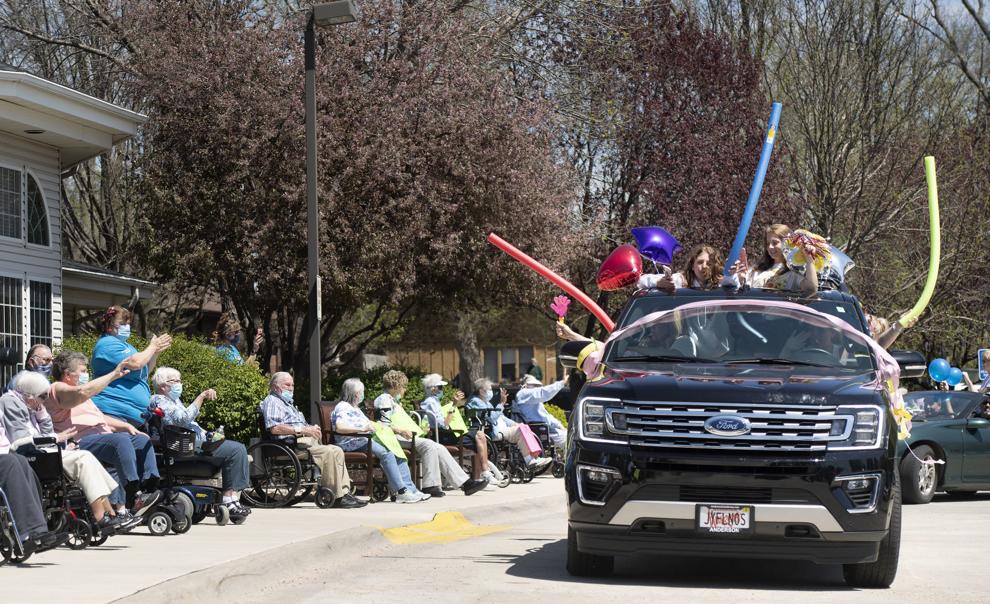 Masks For Truckers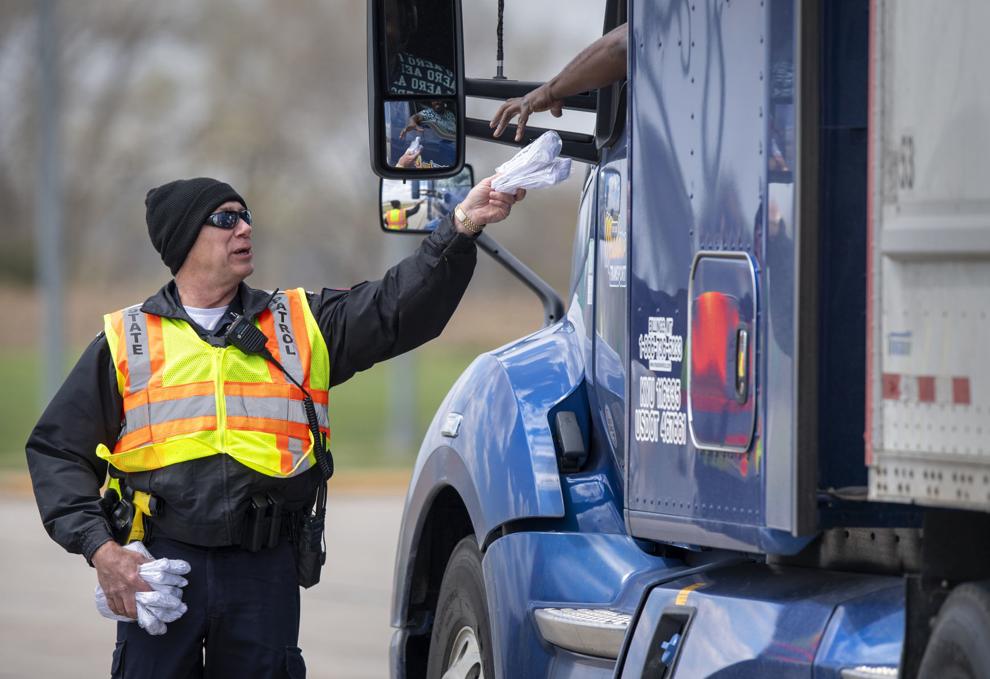 Hero Signs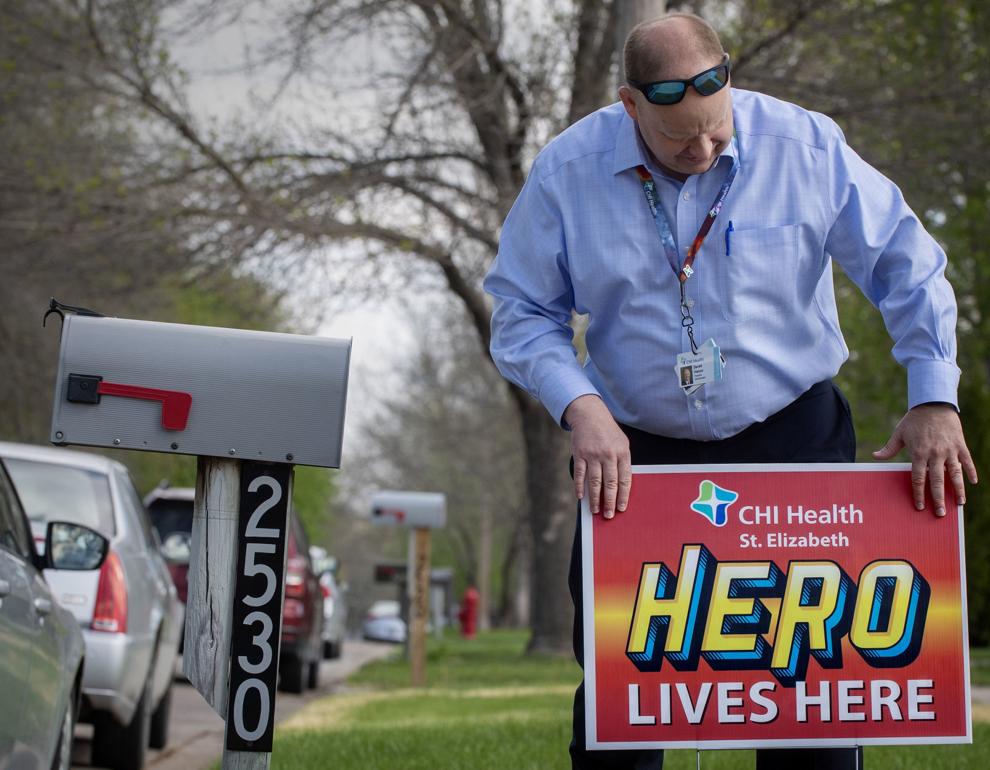 BikeLNK disinfecting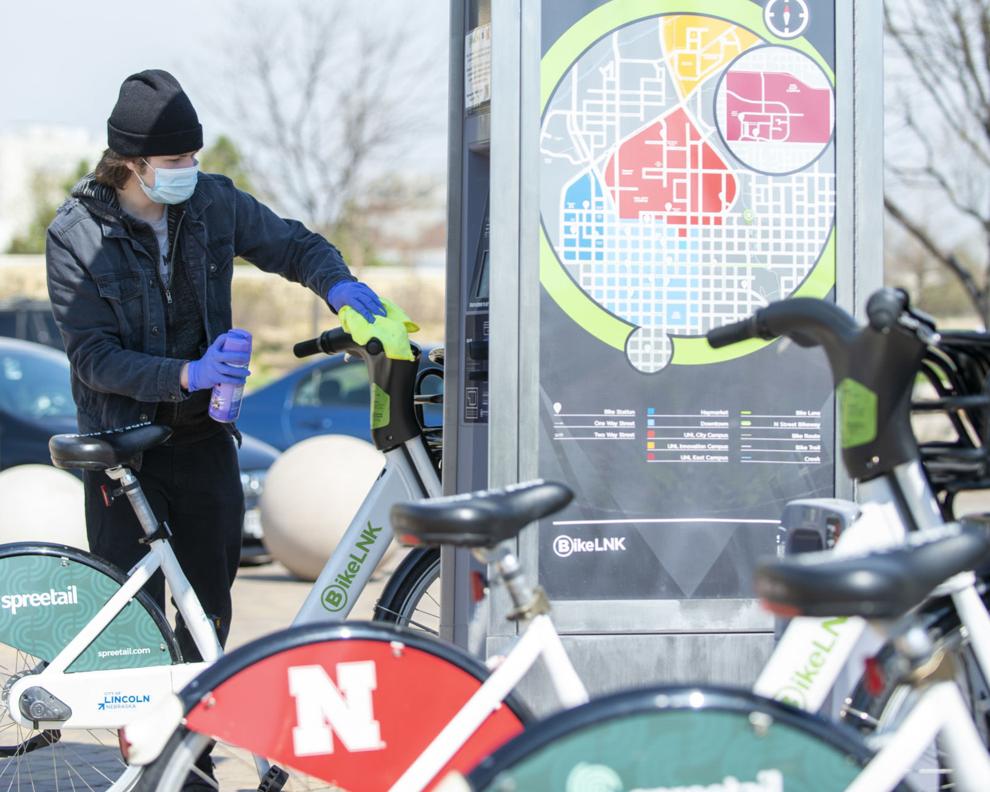 Teacher and Staff Parade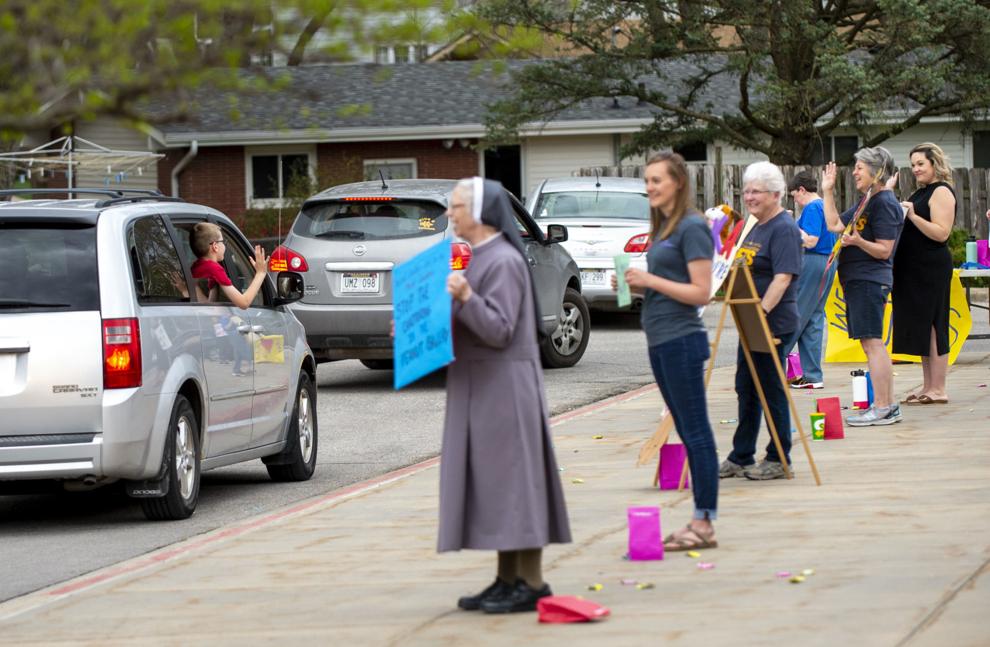 91-year-old released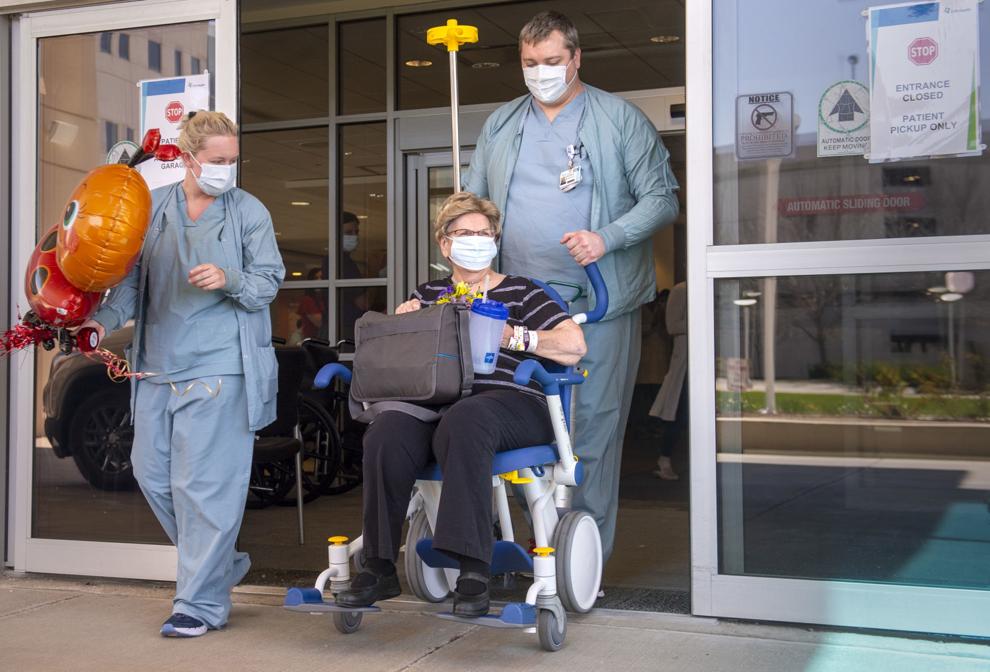 Food Bank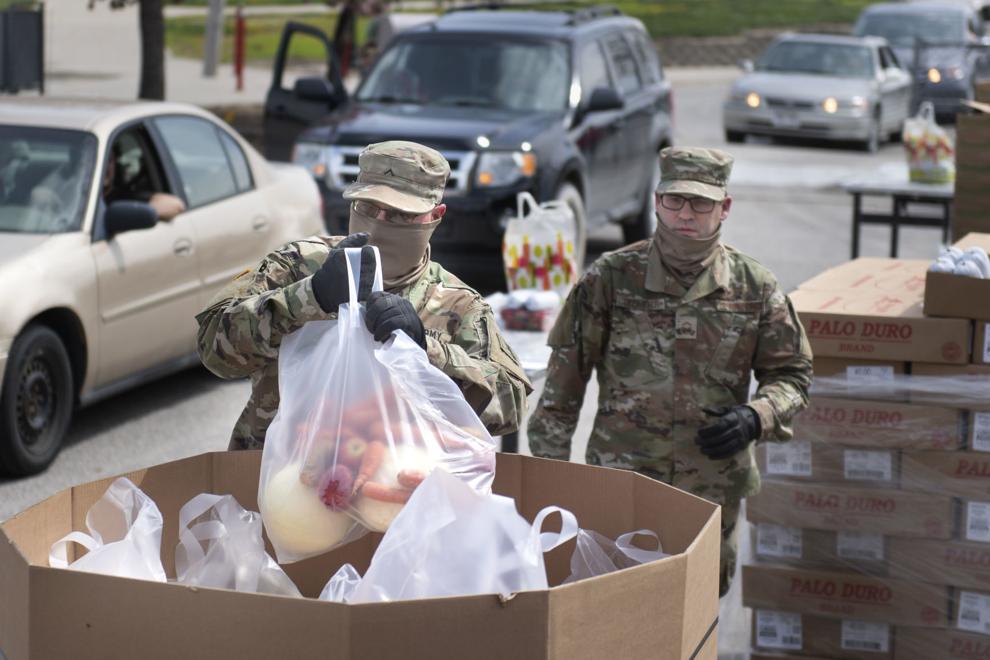 Thank you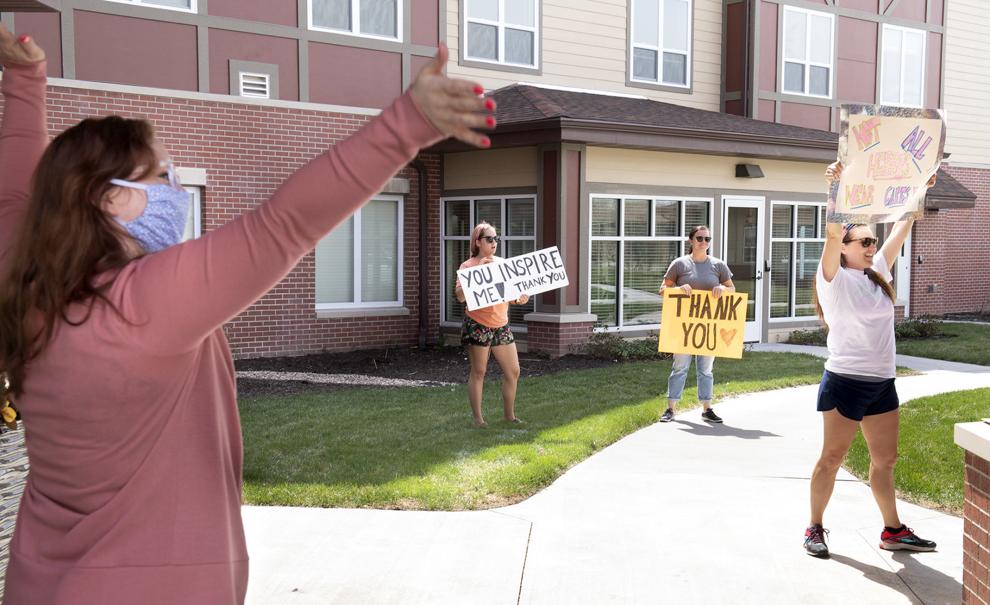 Virtual City Council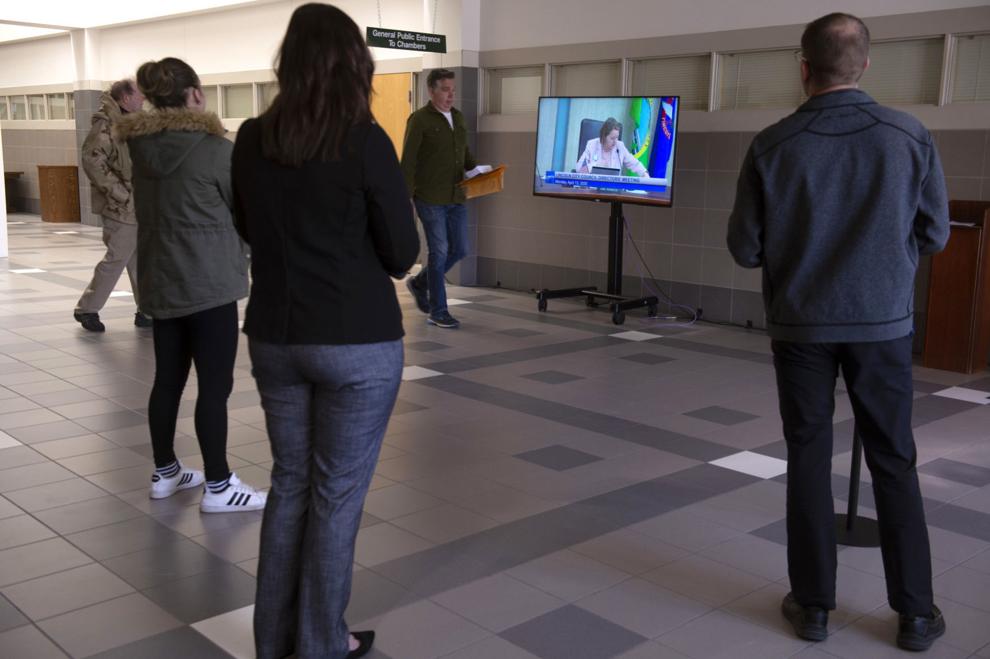 Good Friday Music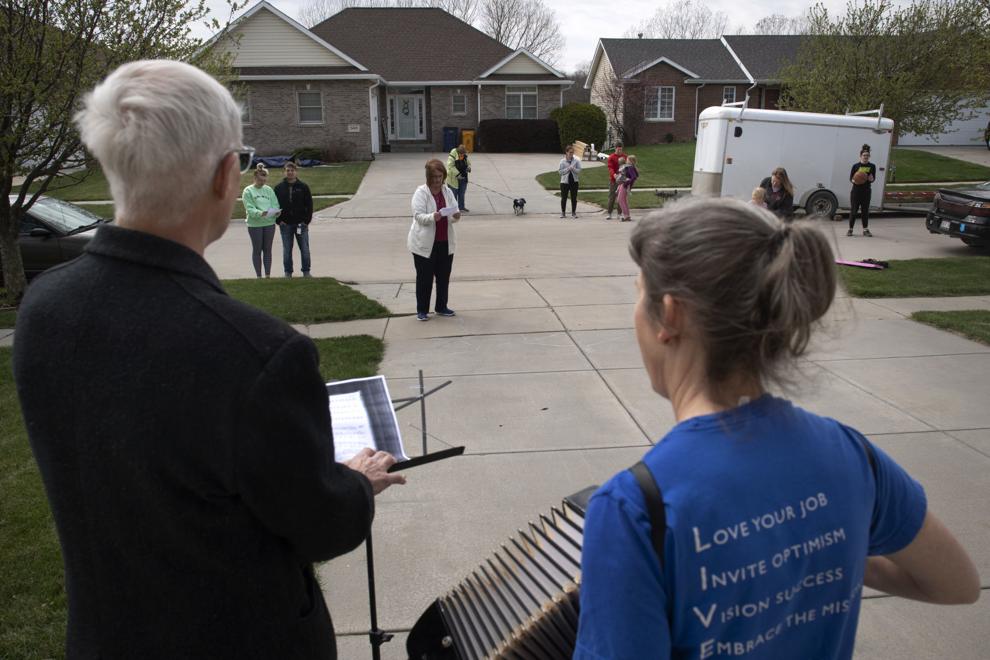 Masks on a walk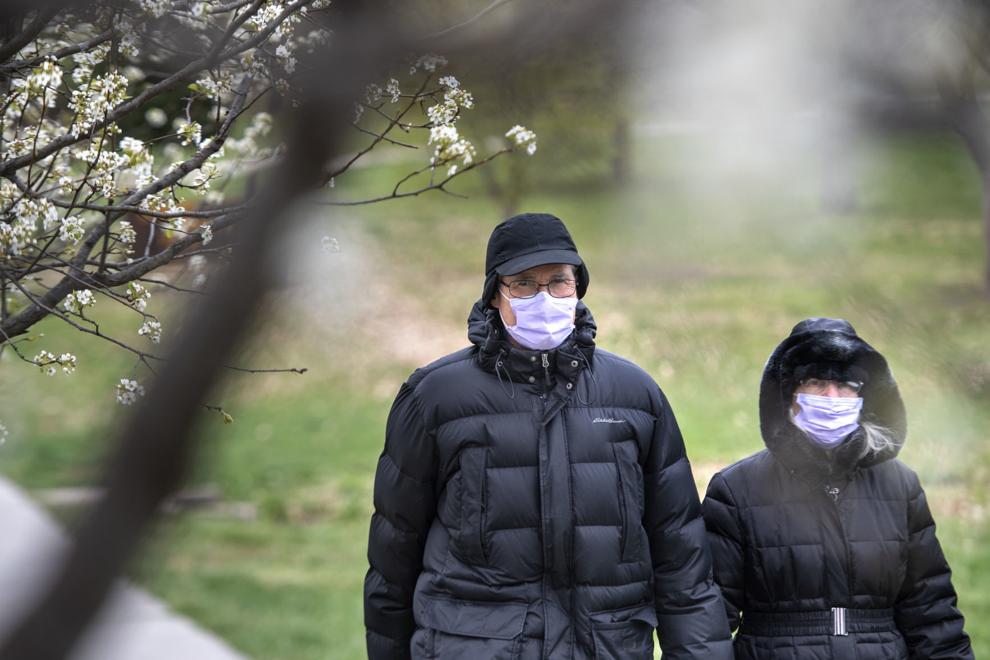 Watch: A timelapse of the mural at Saro Cider
Heroes sign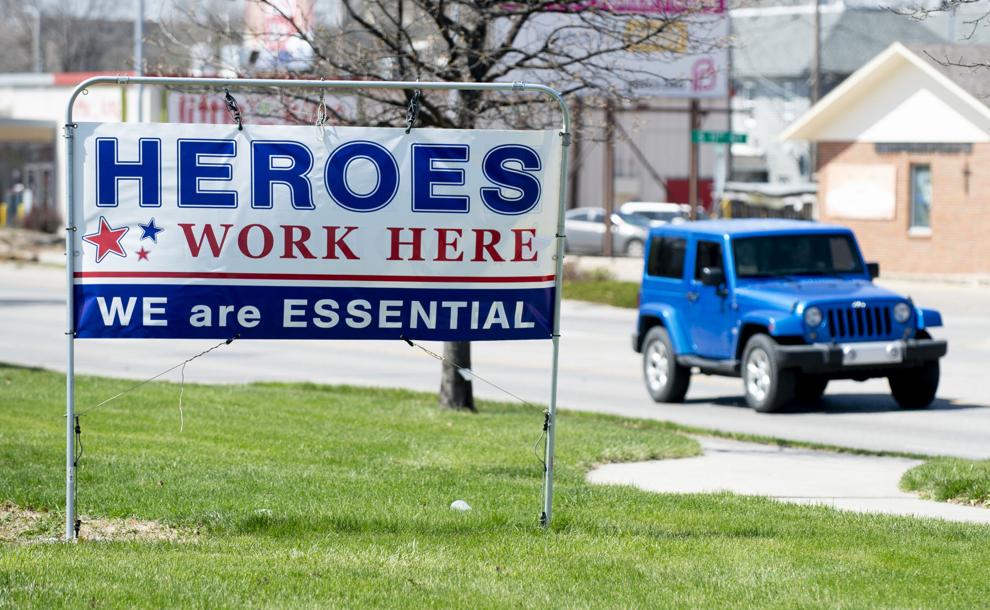 Watch: Hand sanitizer rolls off Innovation Campus assembly line
No fun here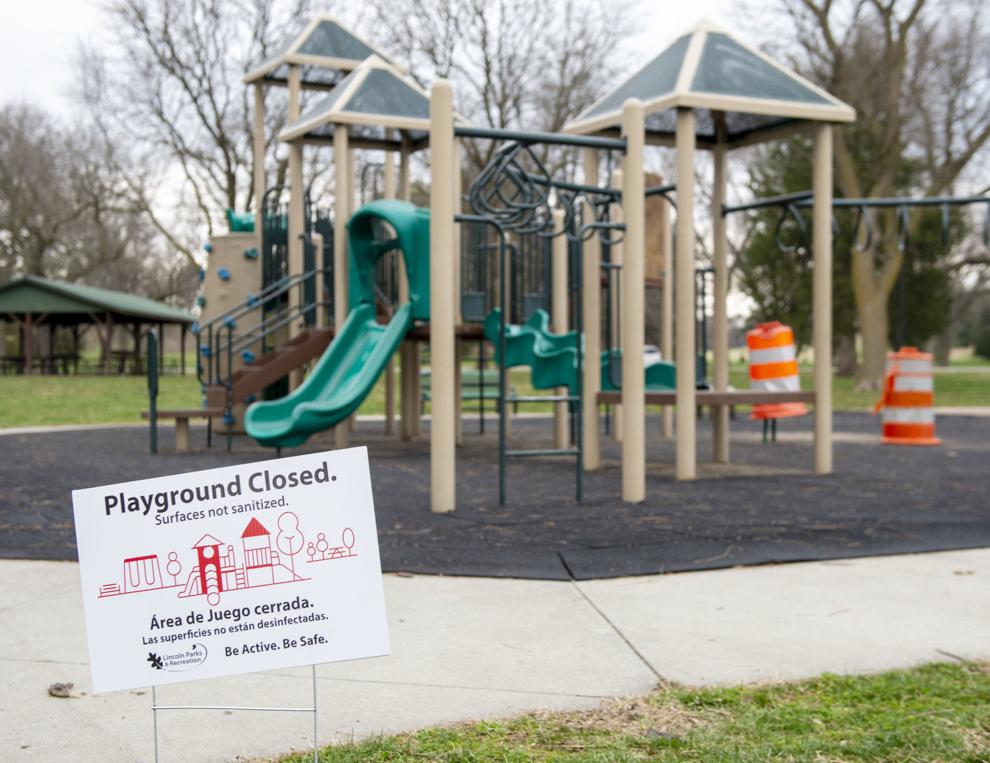 Inverse Parade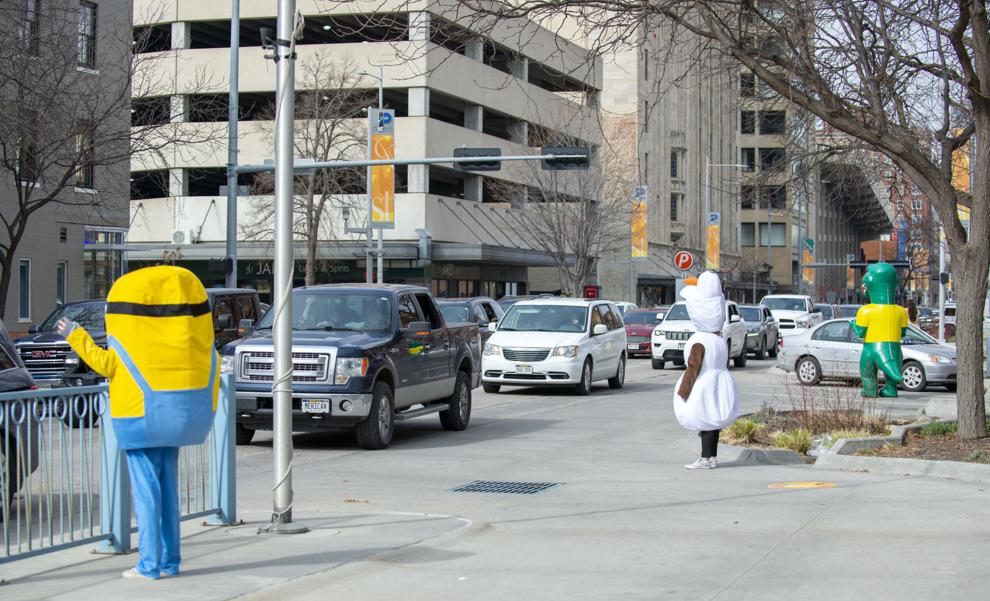 Haymarket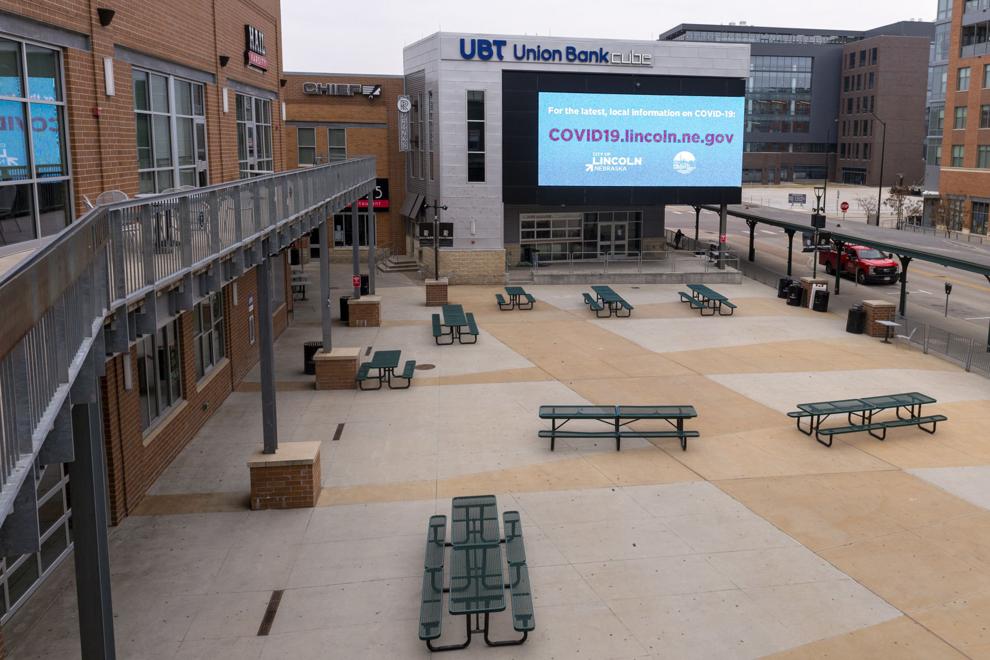 Empty downtown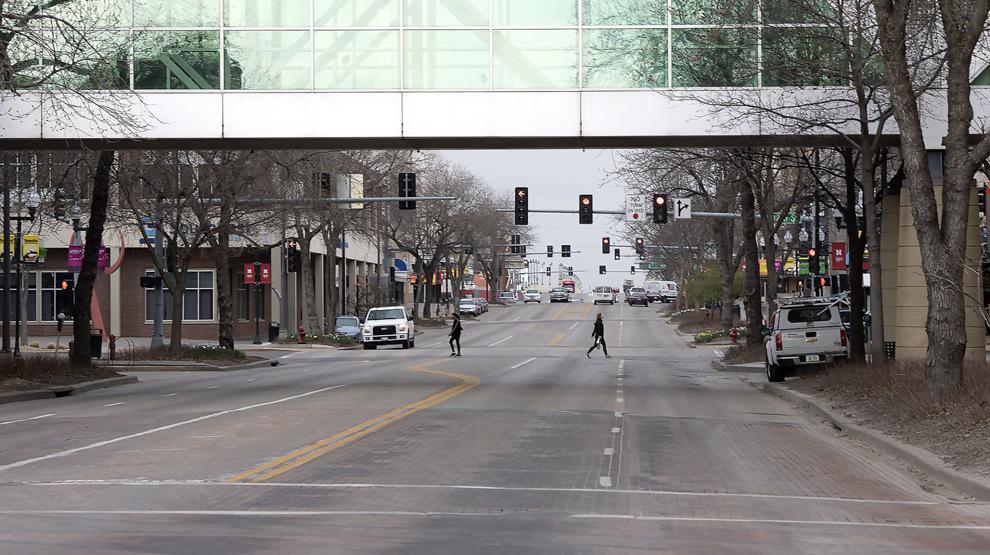 Tower Square sign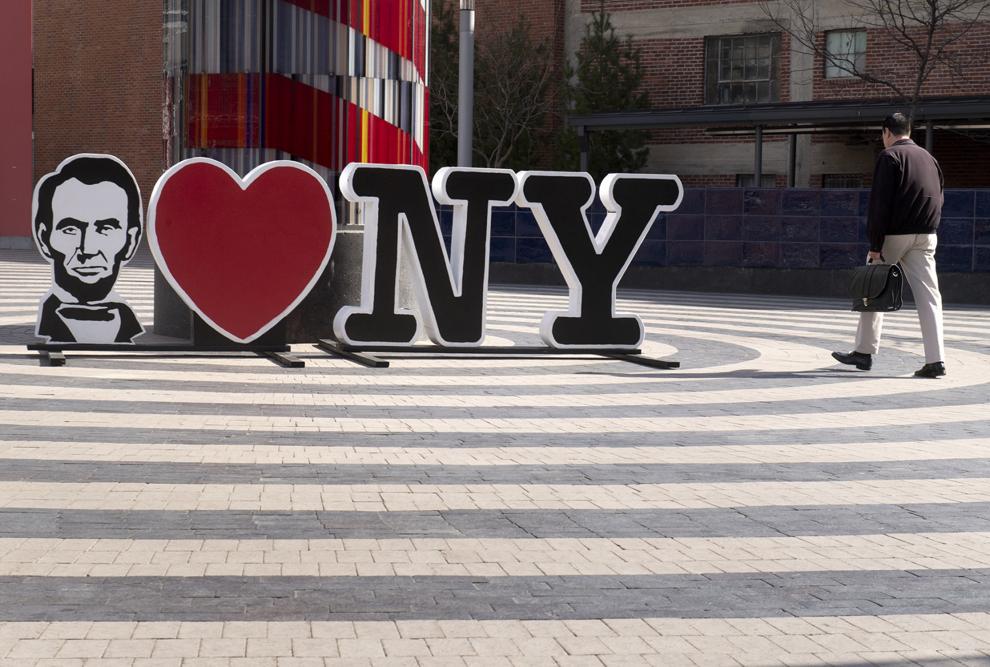 Billboard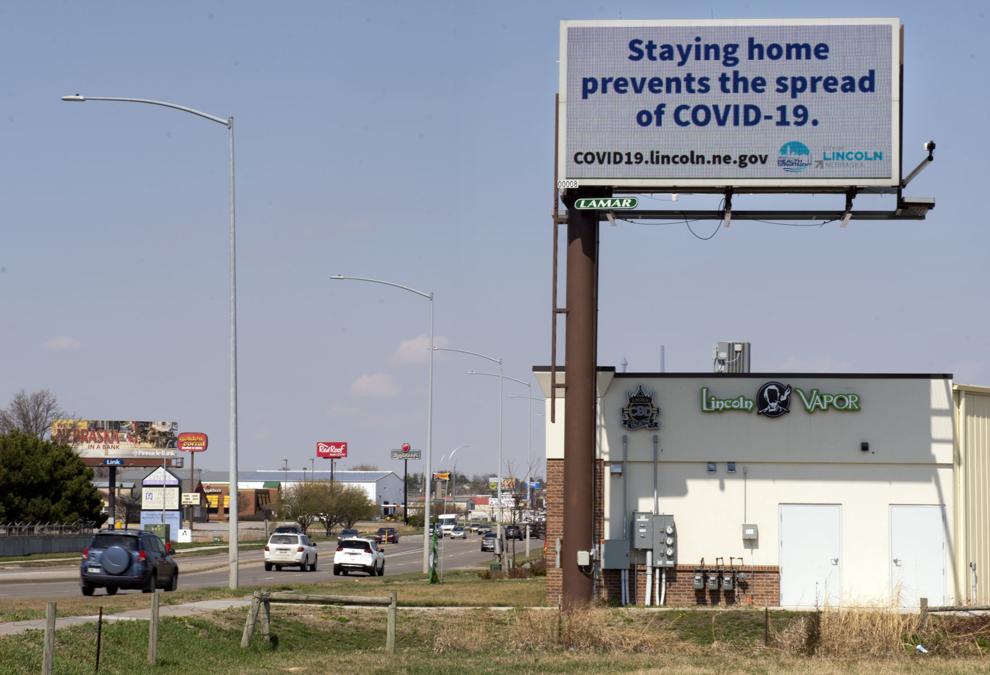 Church services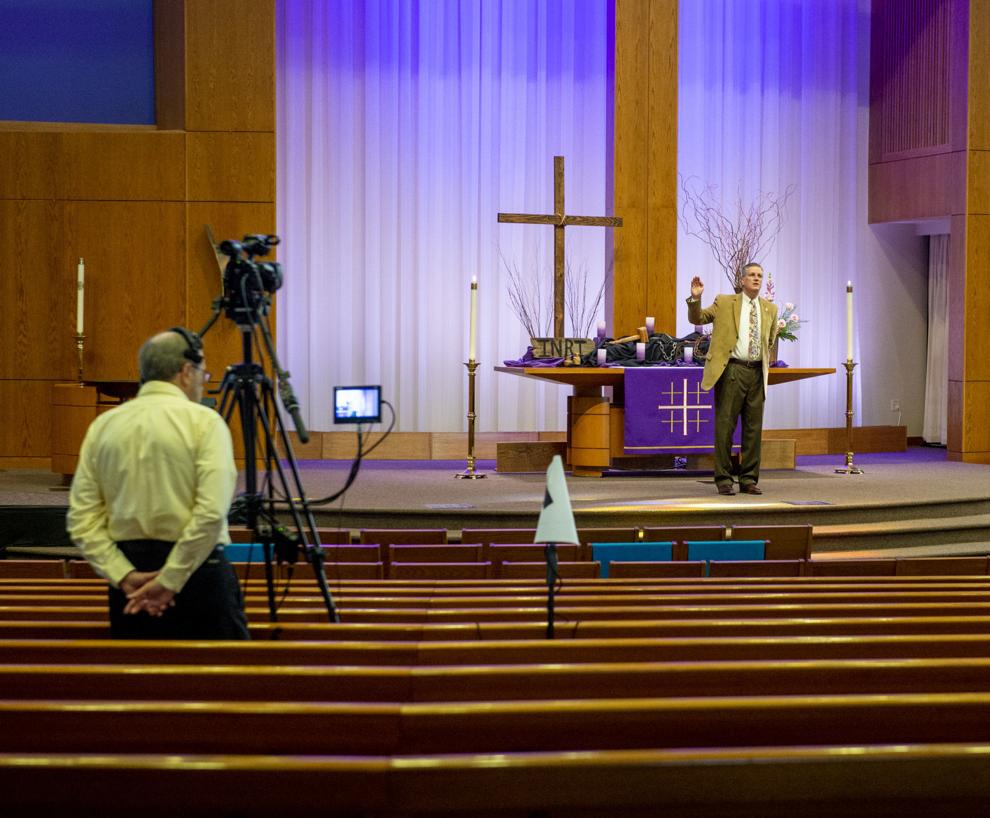 WATCH: Celebrating a birthday with a parade
DoorDash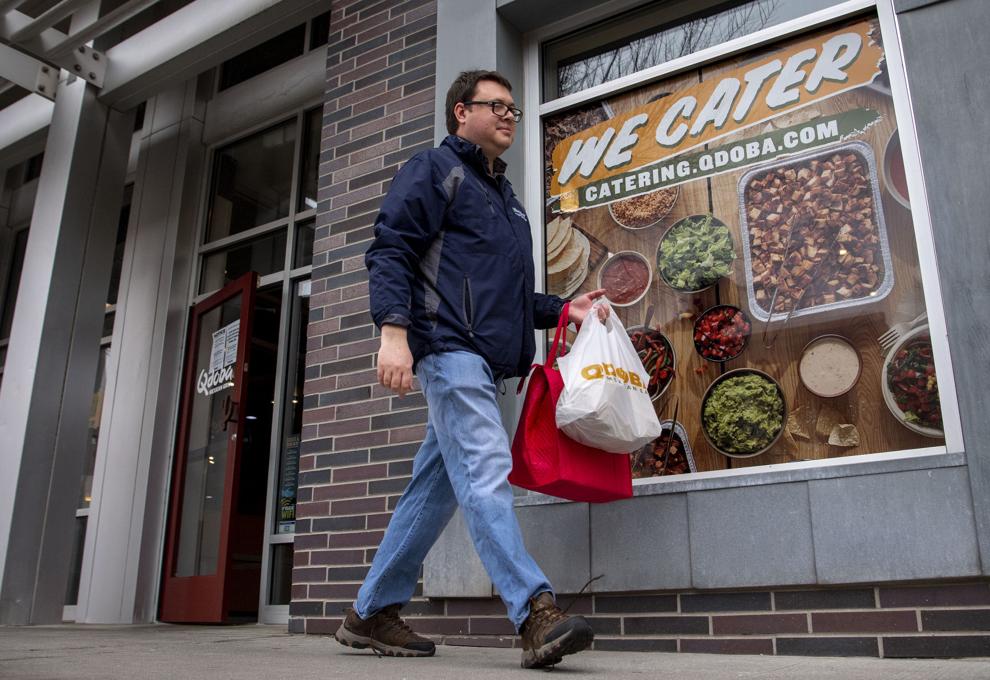 StarTran Ridership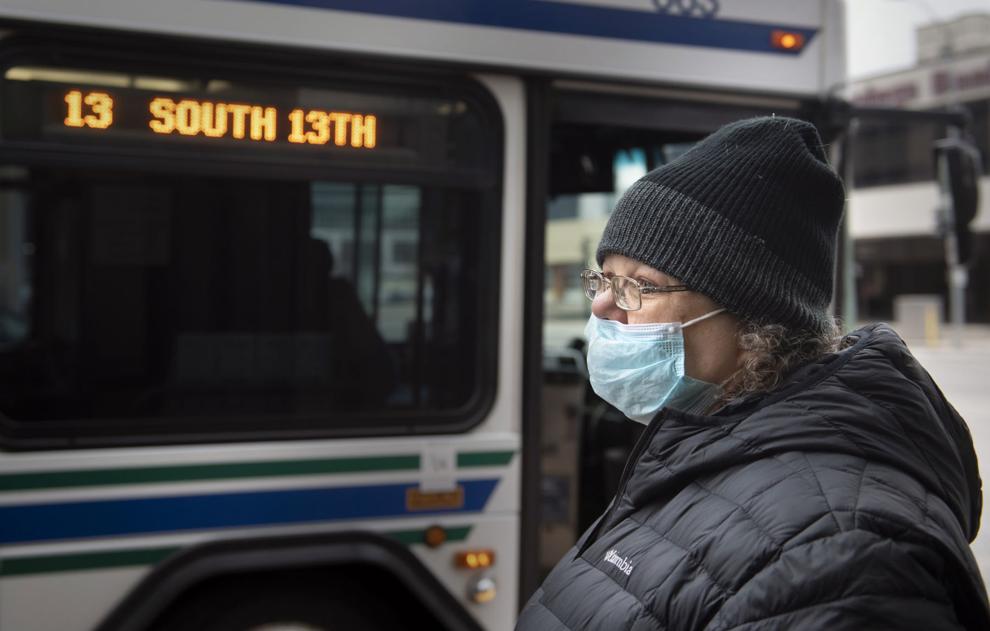 Simpsons in the windows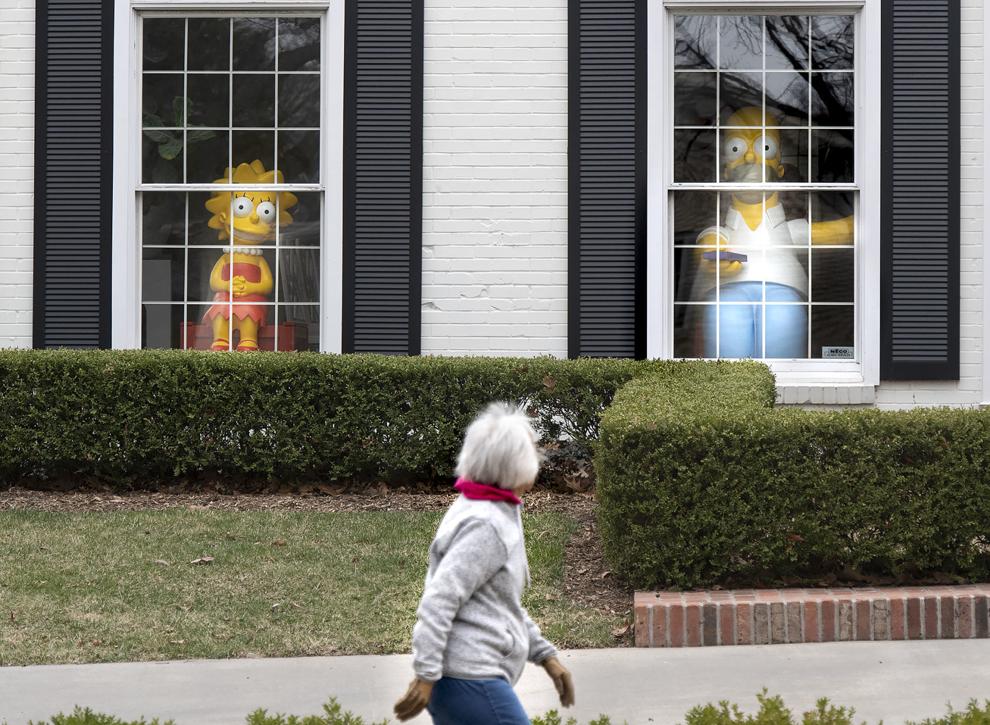 Drive-thru COVID-19 testing
UNL Beekeeping virtual class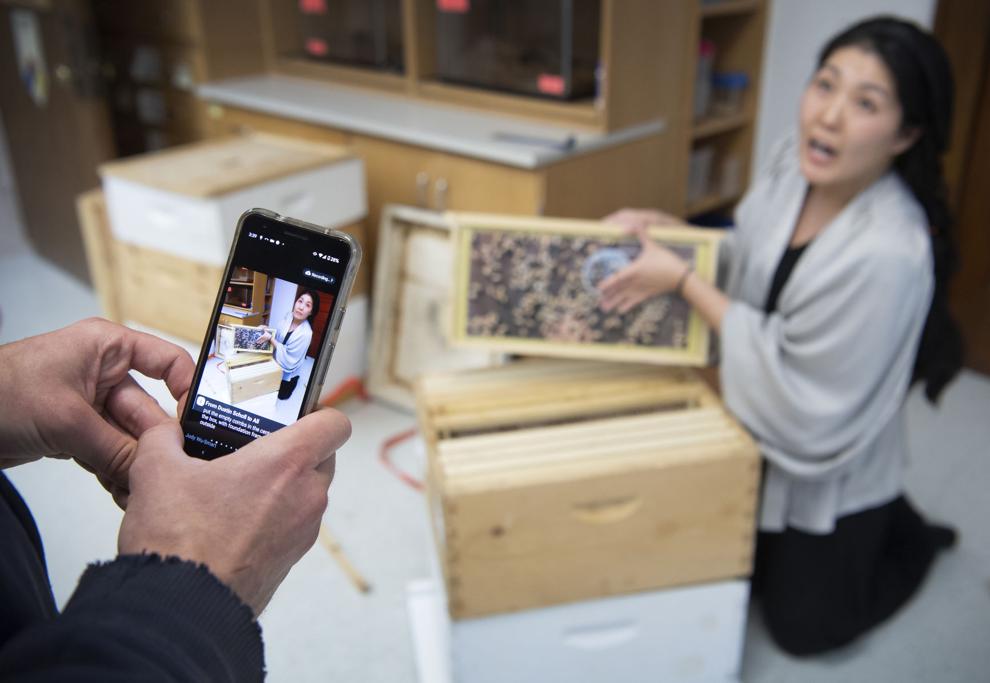 Lincoln Lutheran Online Teaching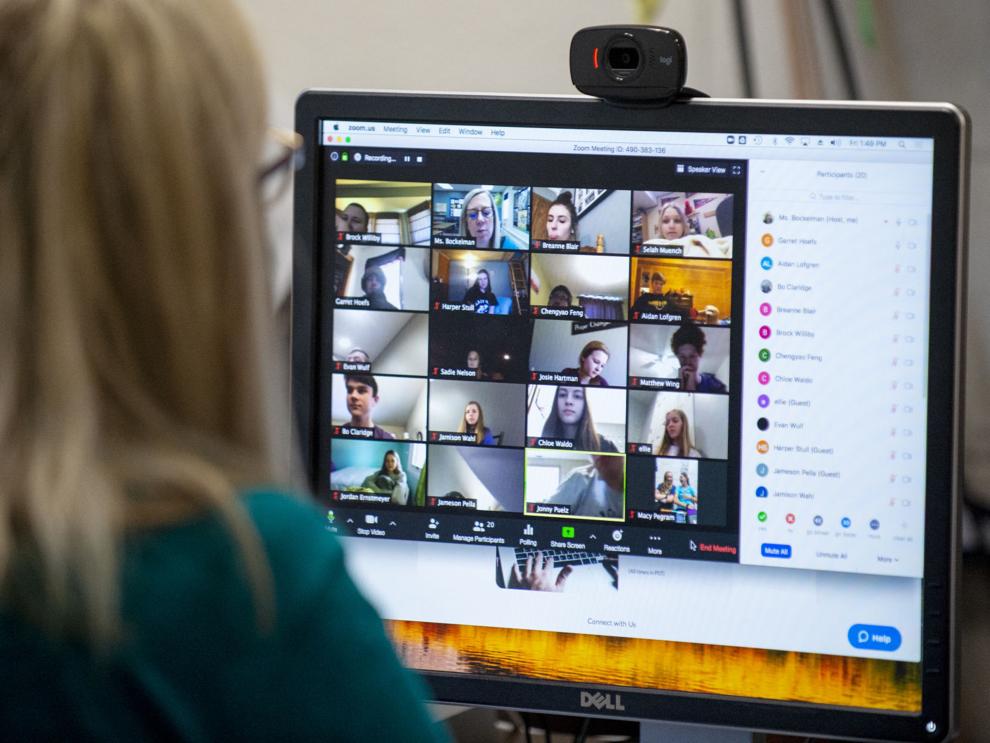 Bourbon Theatre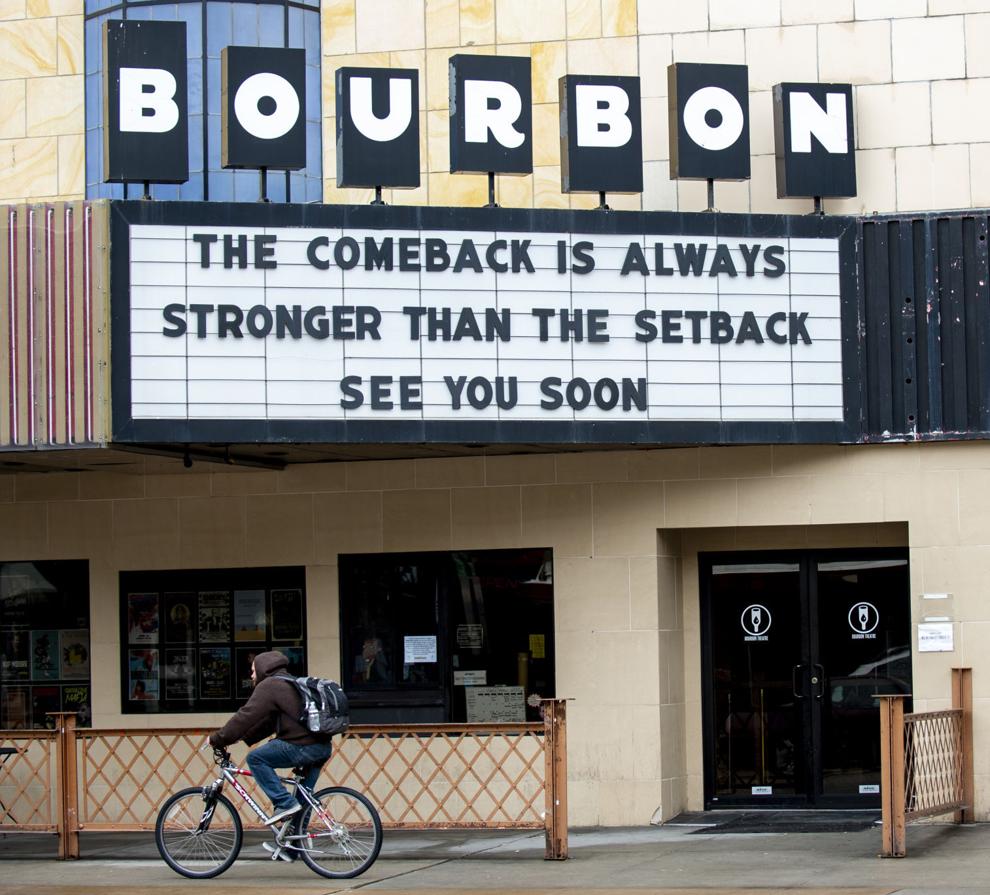 Social Distancing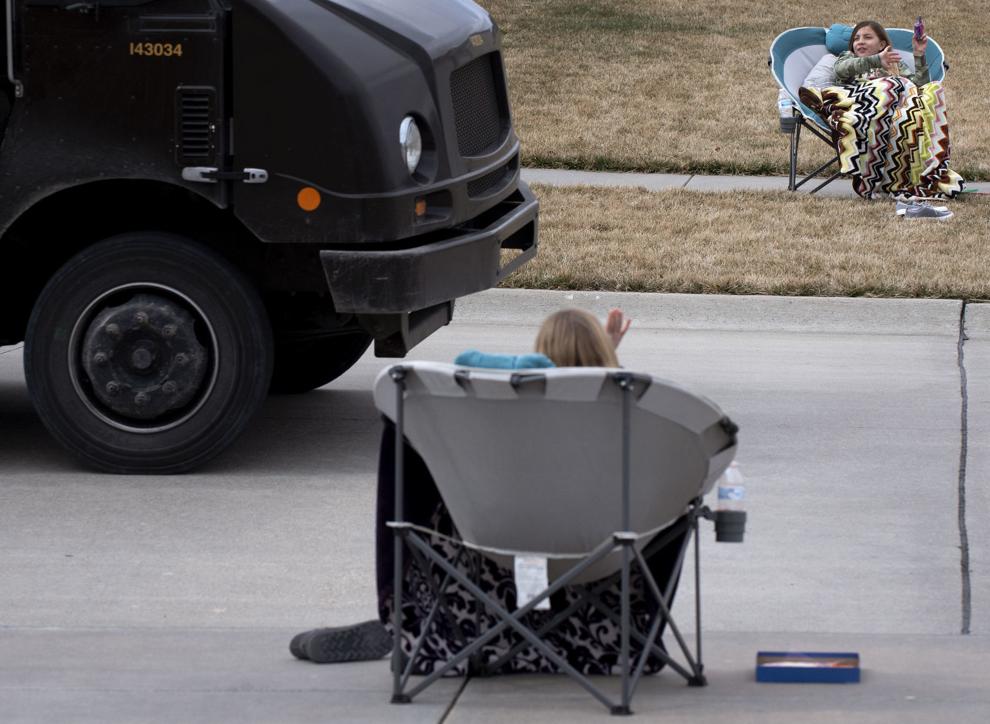 Blue for public health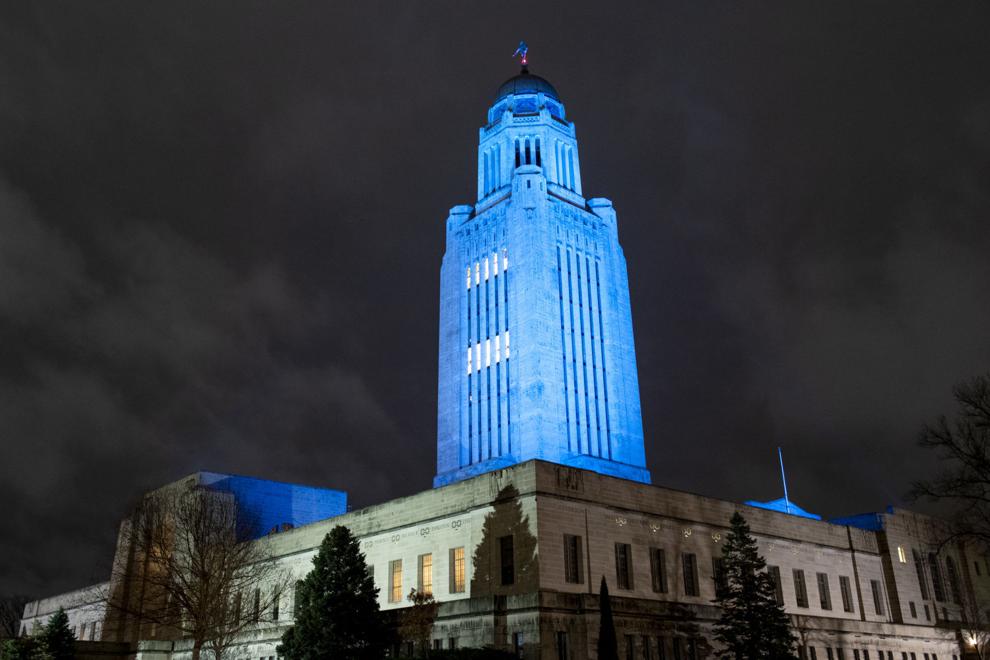 Protecting parents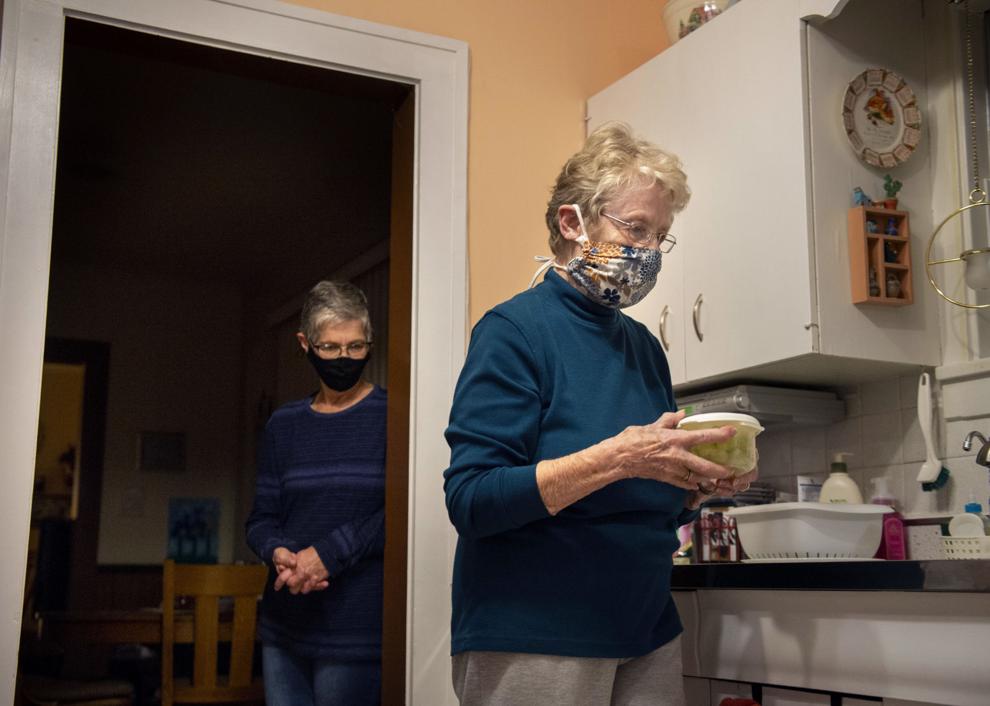 Basketball without fans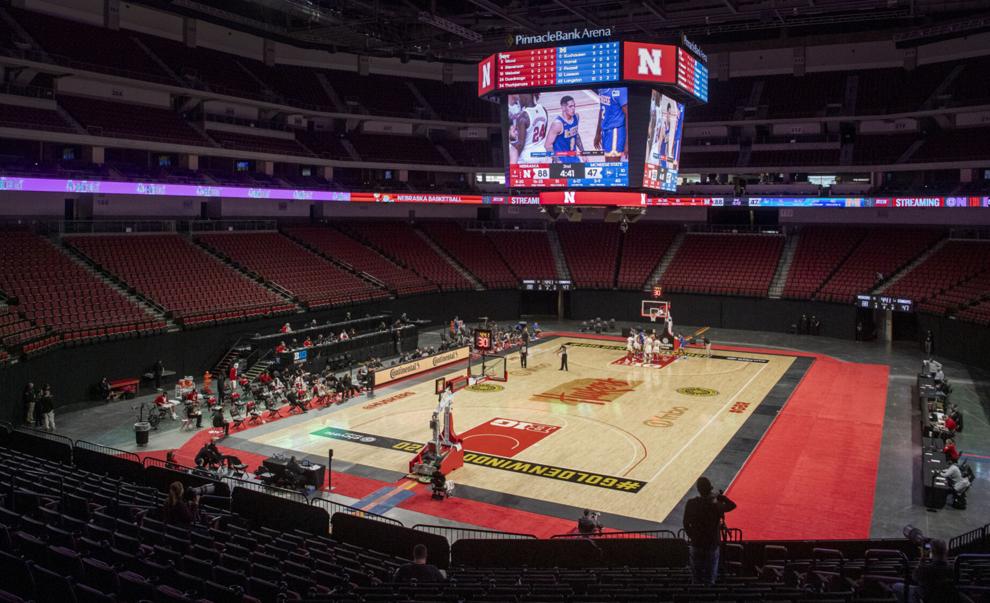 Thanksgiving to go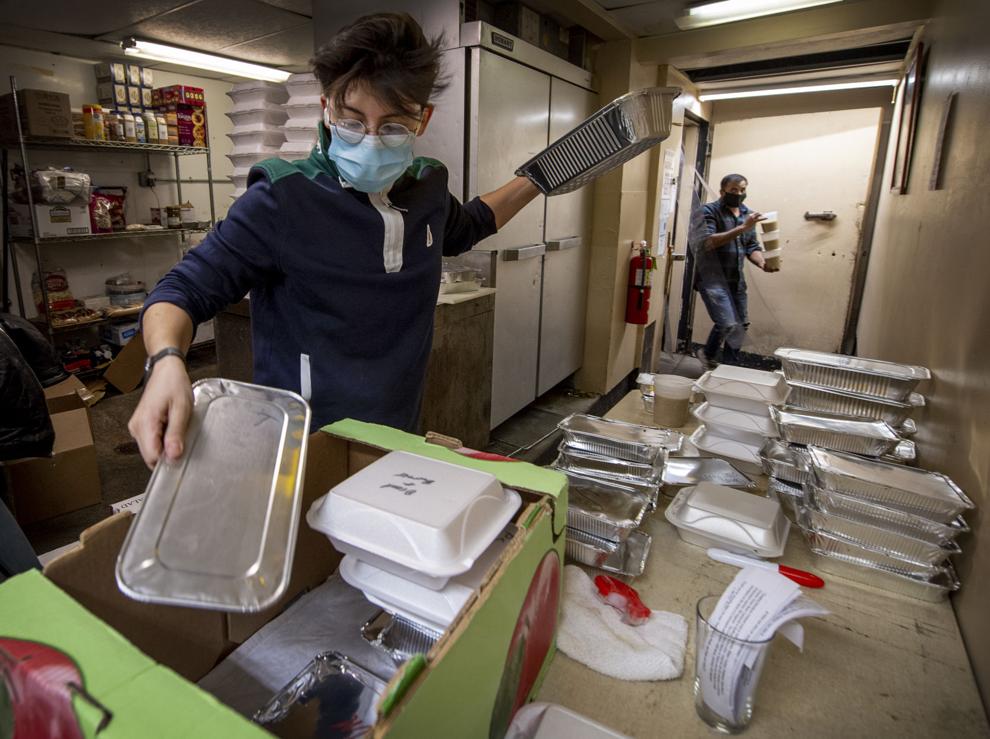 Basketball masks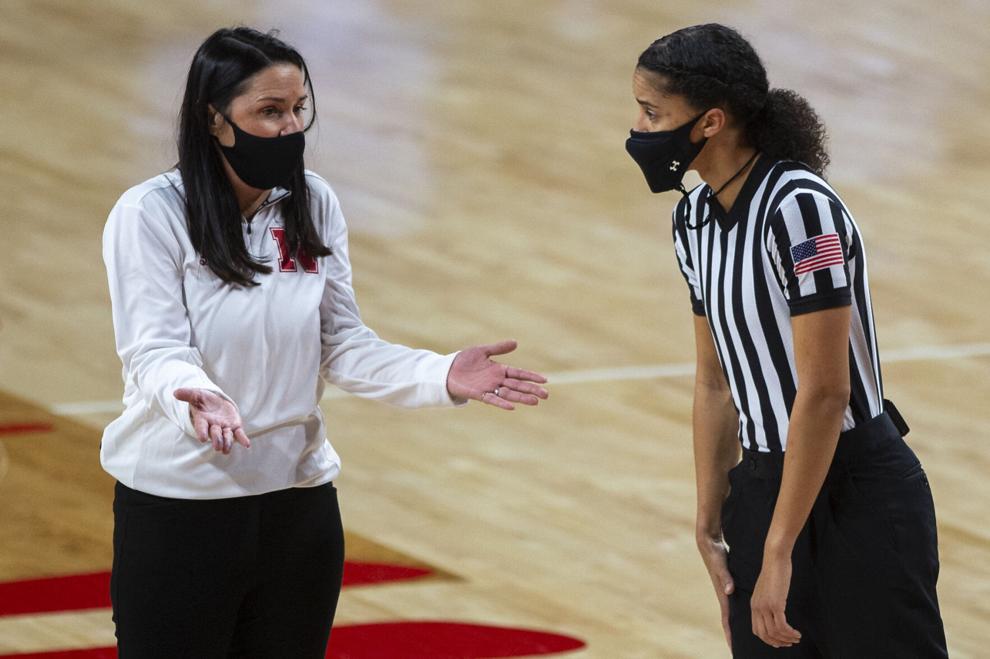 Food donation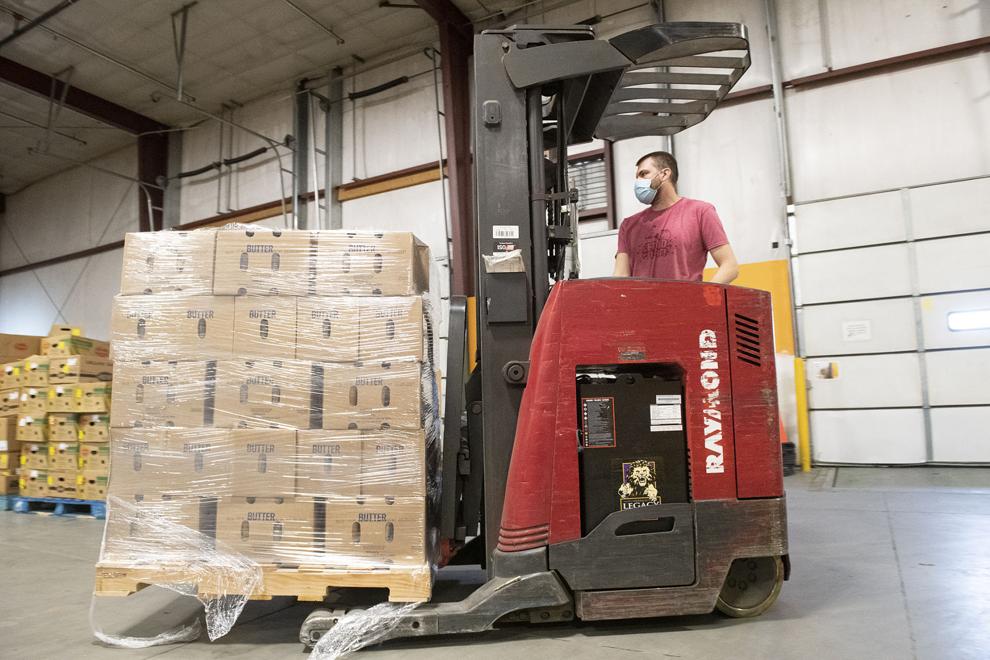 Sports cleaning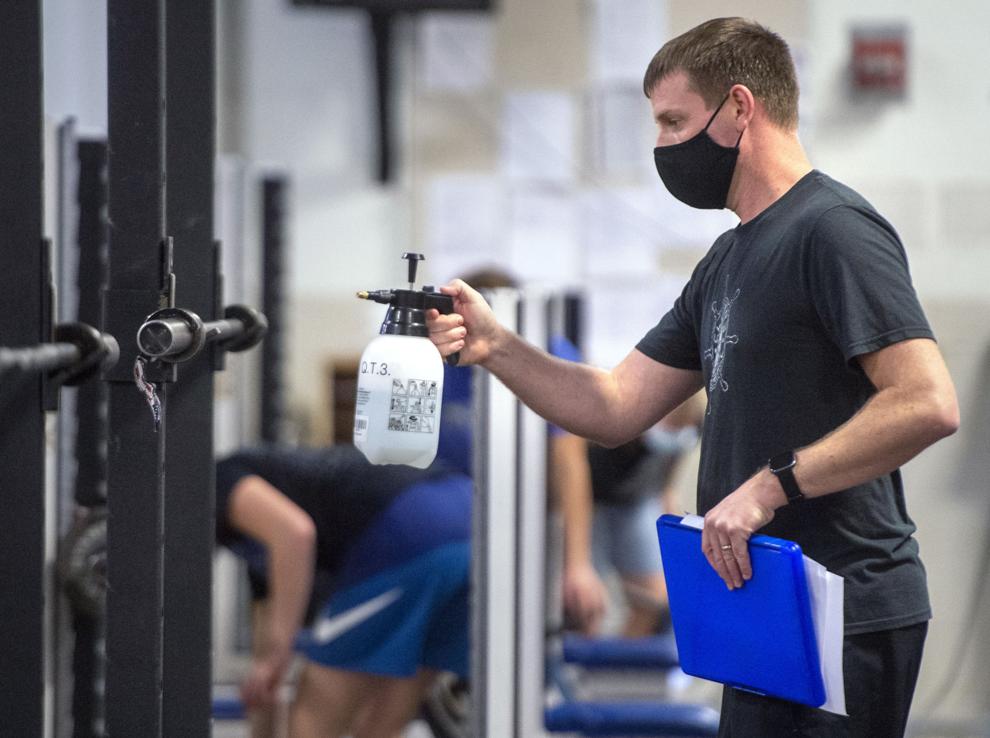 Socially distant Santa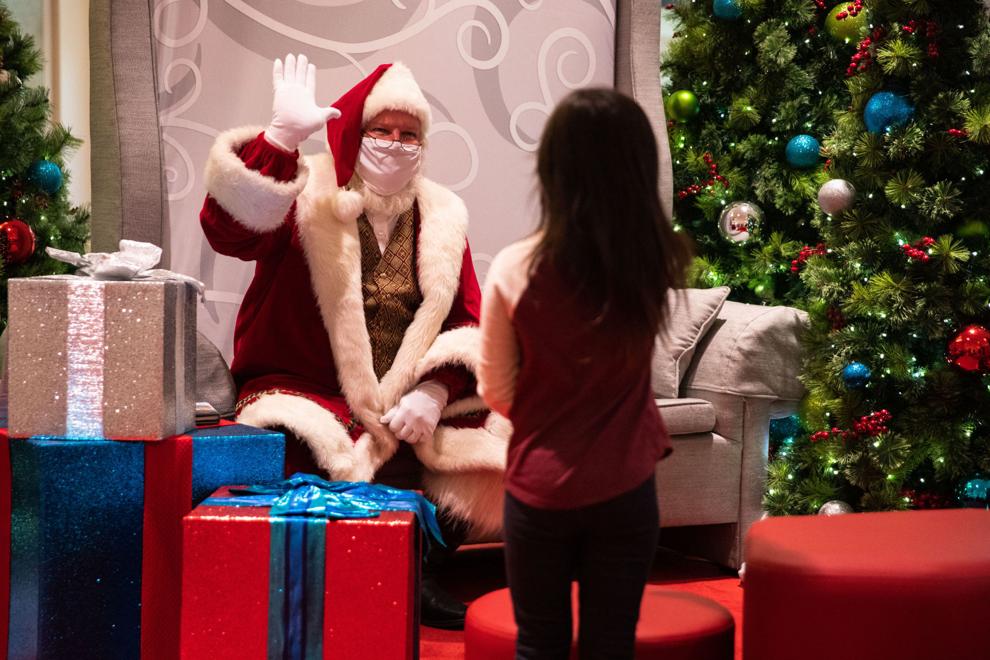 Christmas tree demand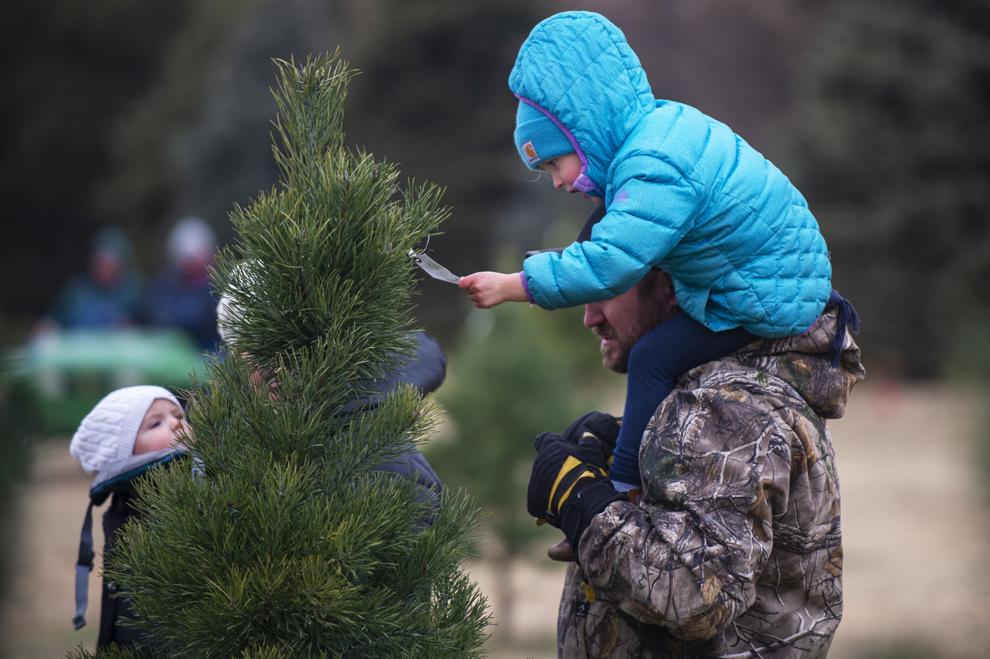 Zoo Lights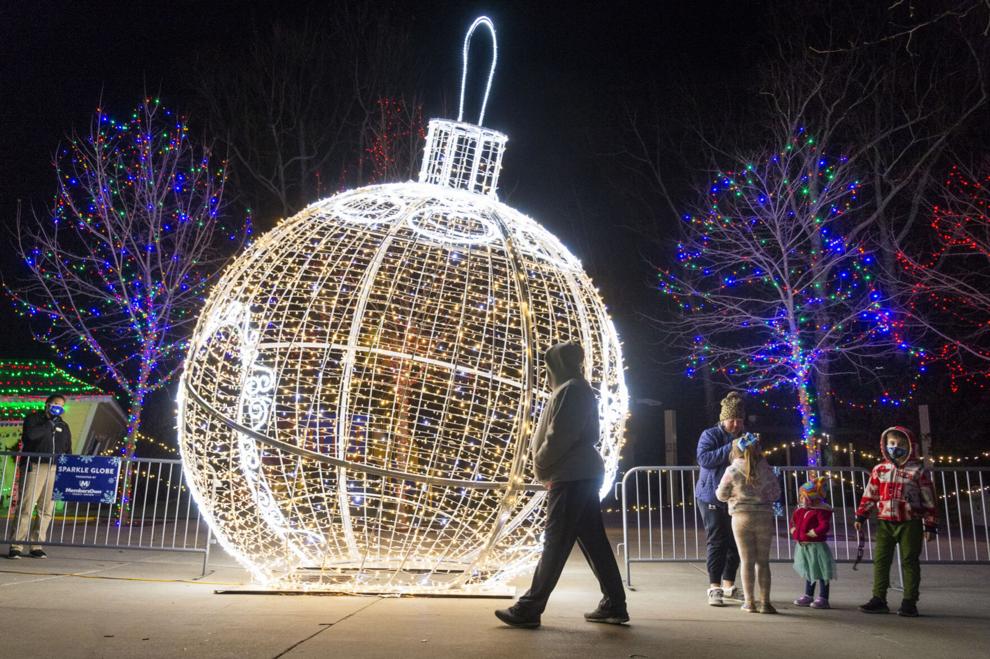 Clothing drive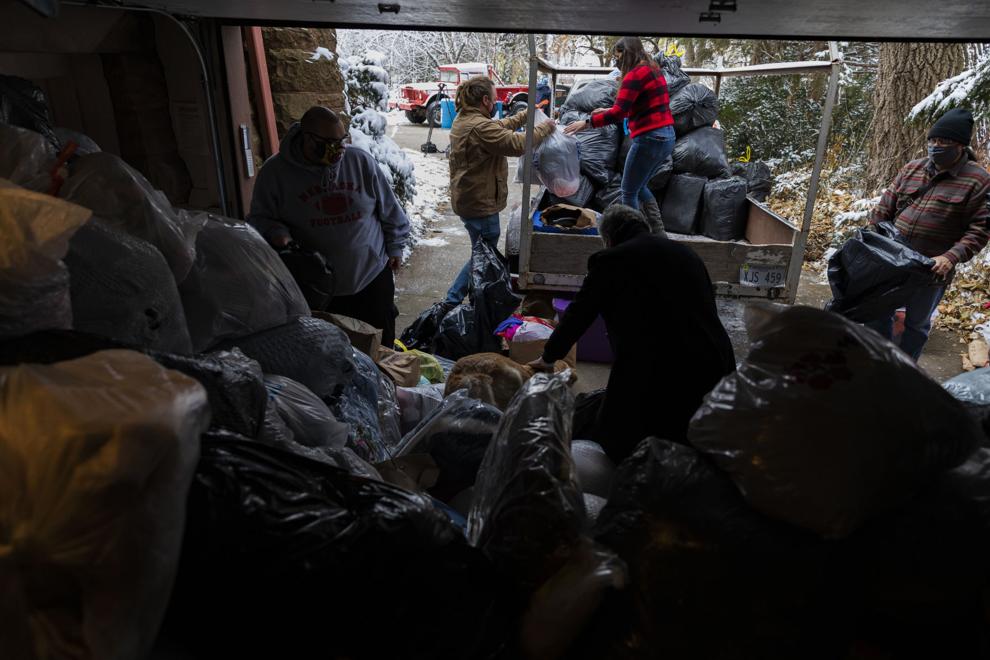 COVID-19 vaccine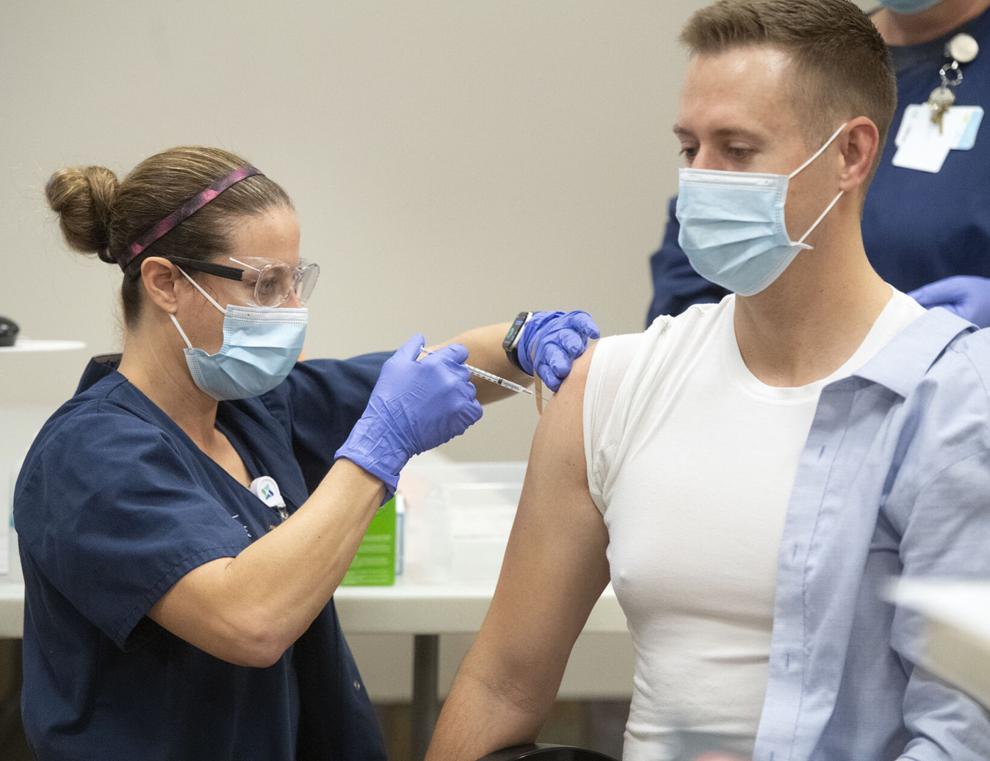 Recall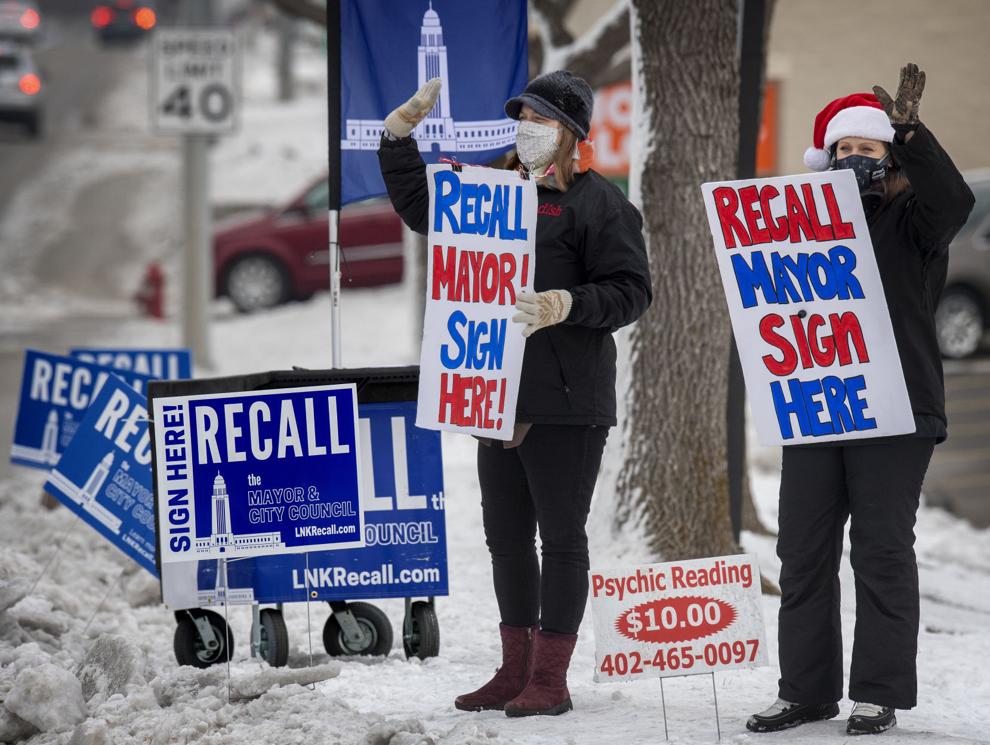 Snowplow Santa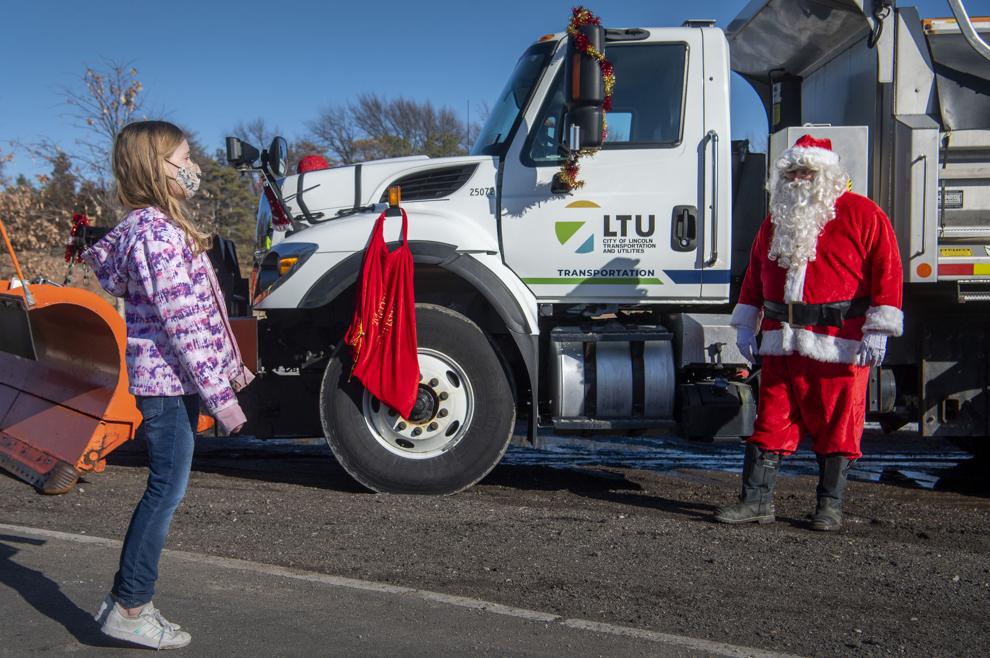 Christmas Star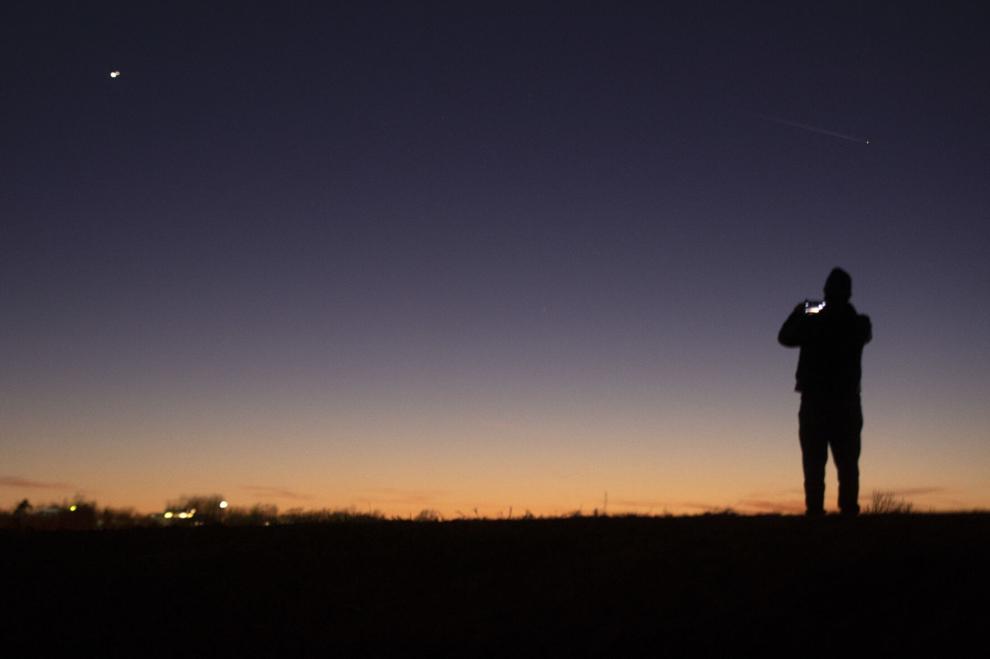 Santa visit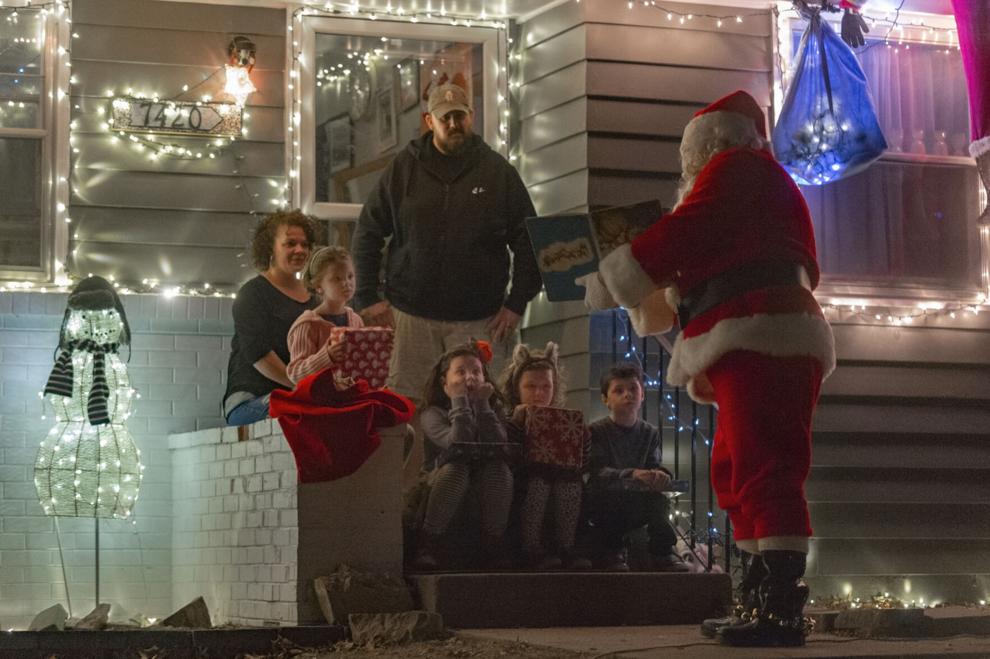 Pandemic Newspaper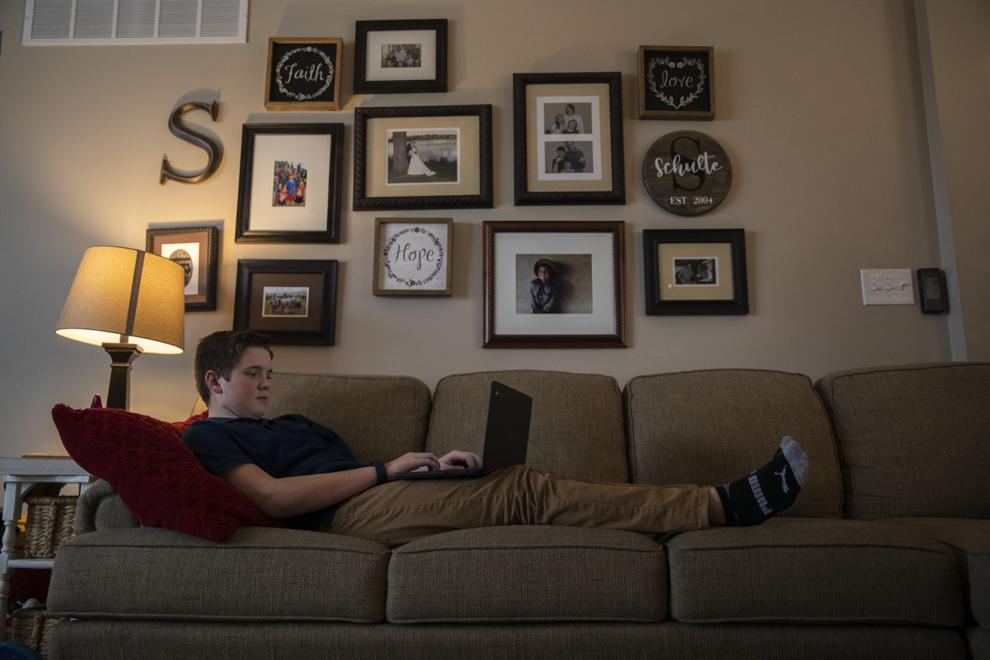 Basketball fans reduced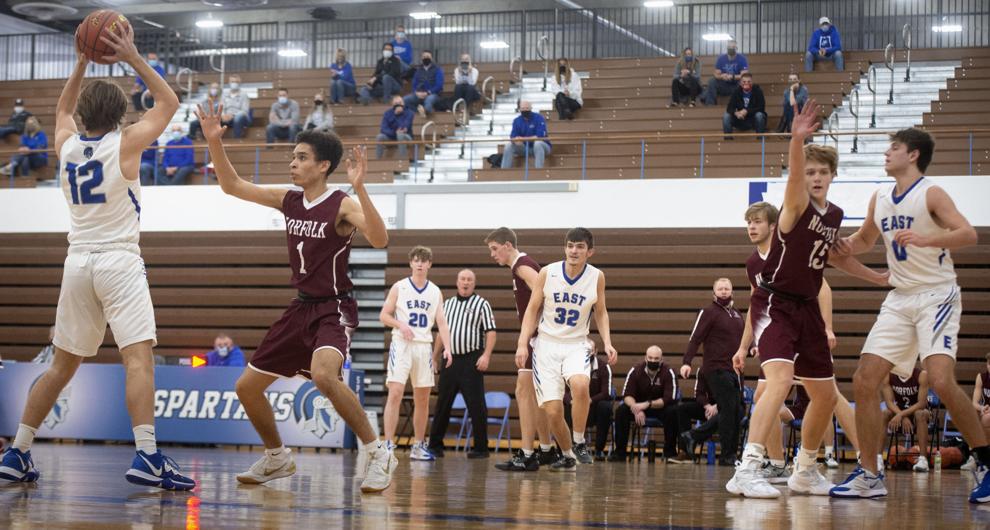 Outdoor fun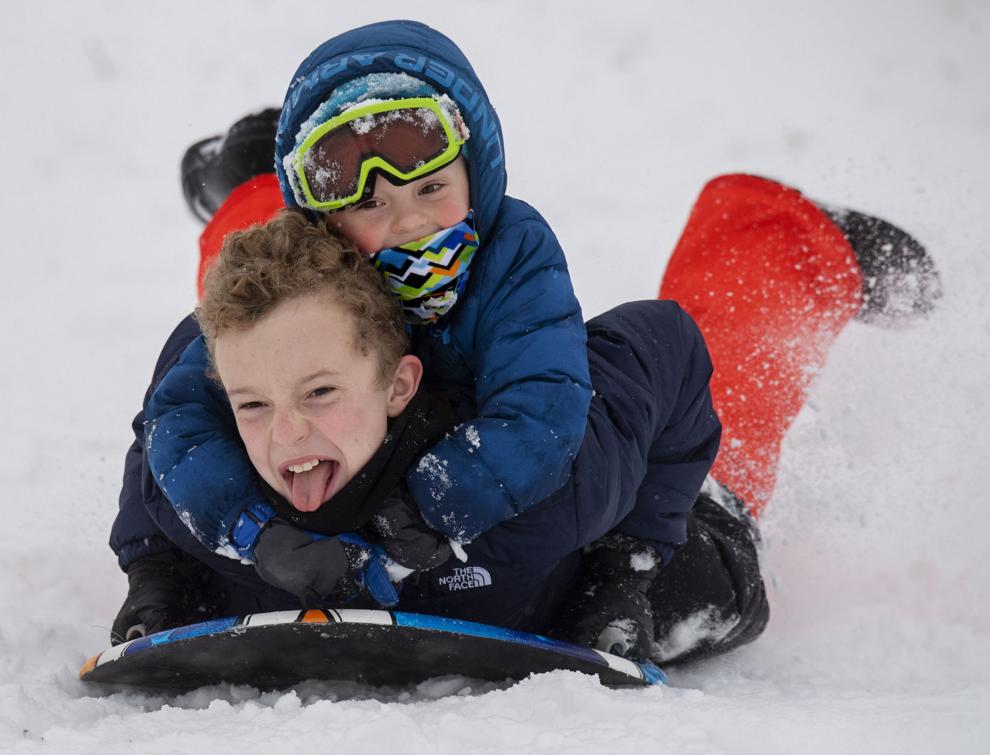 COVID Vaccine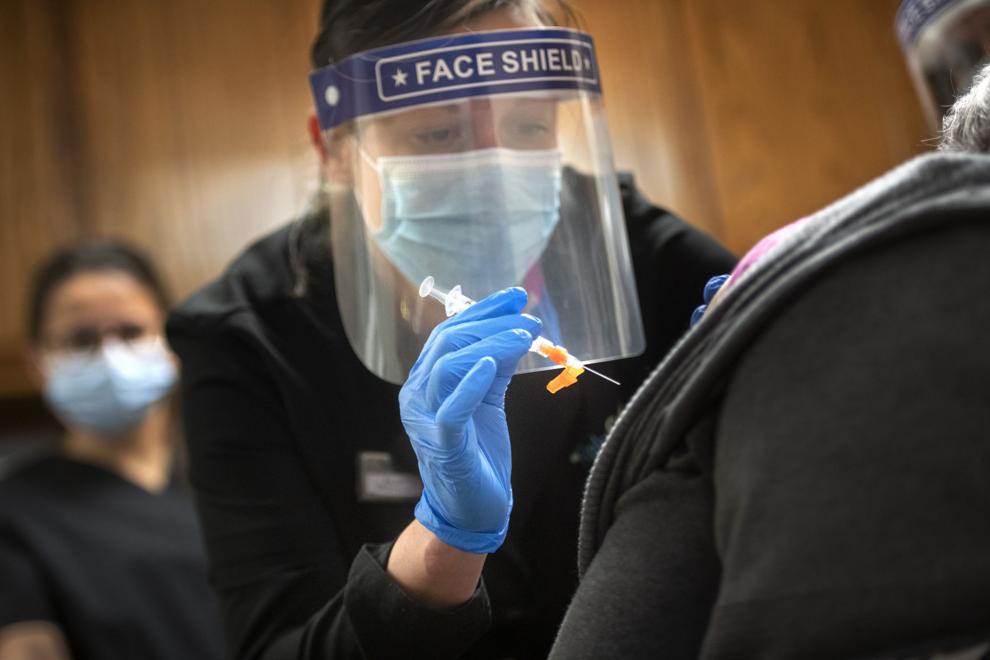 Basketball masks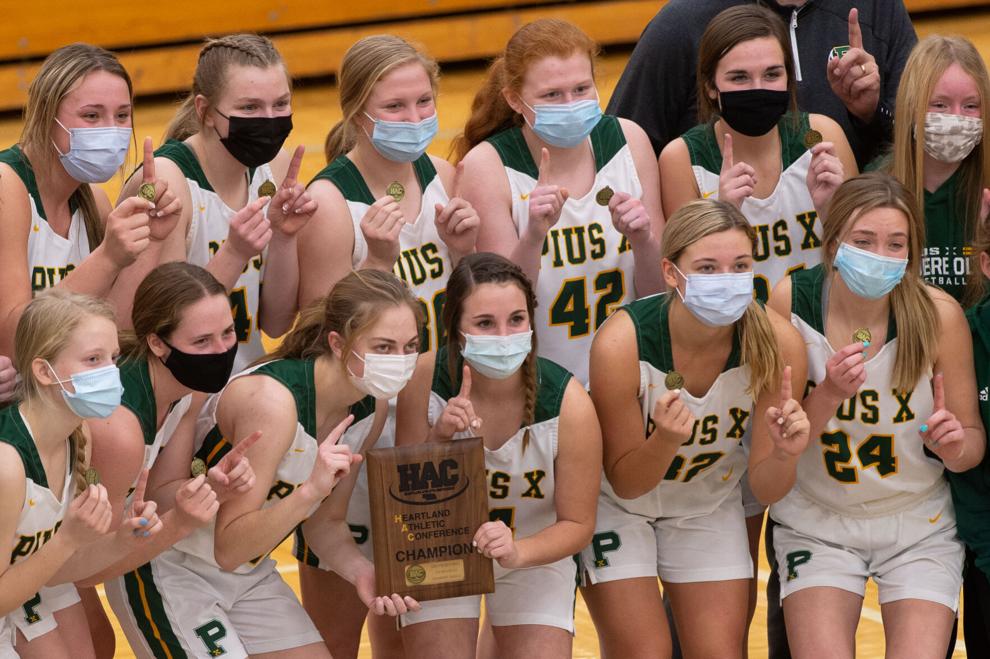 Trump Rally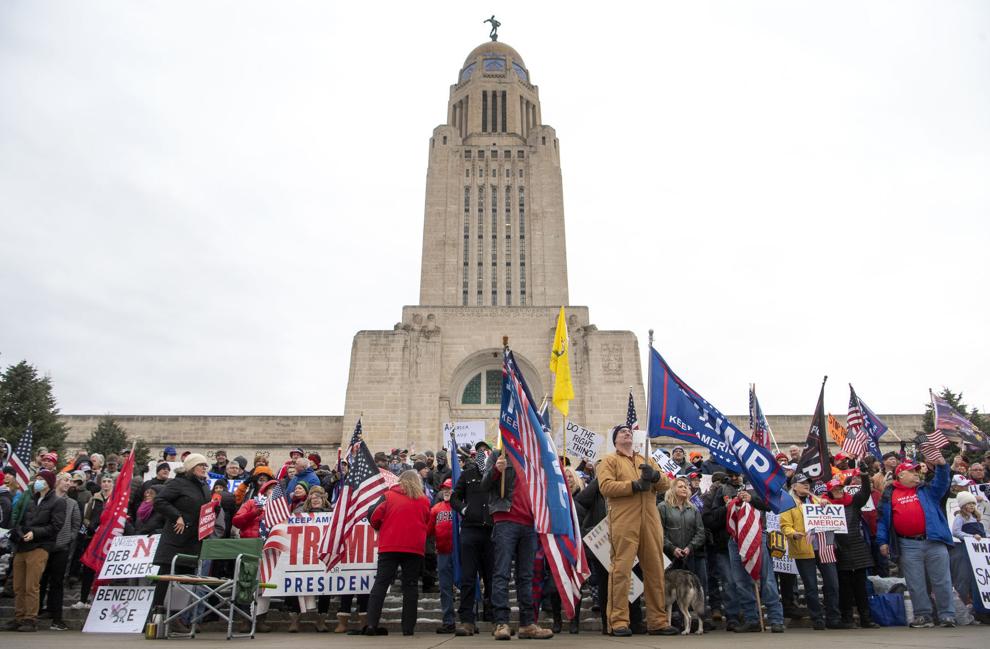 Mike Hilgers at Legislature's First Day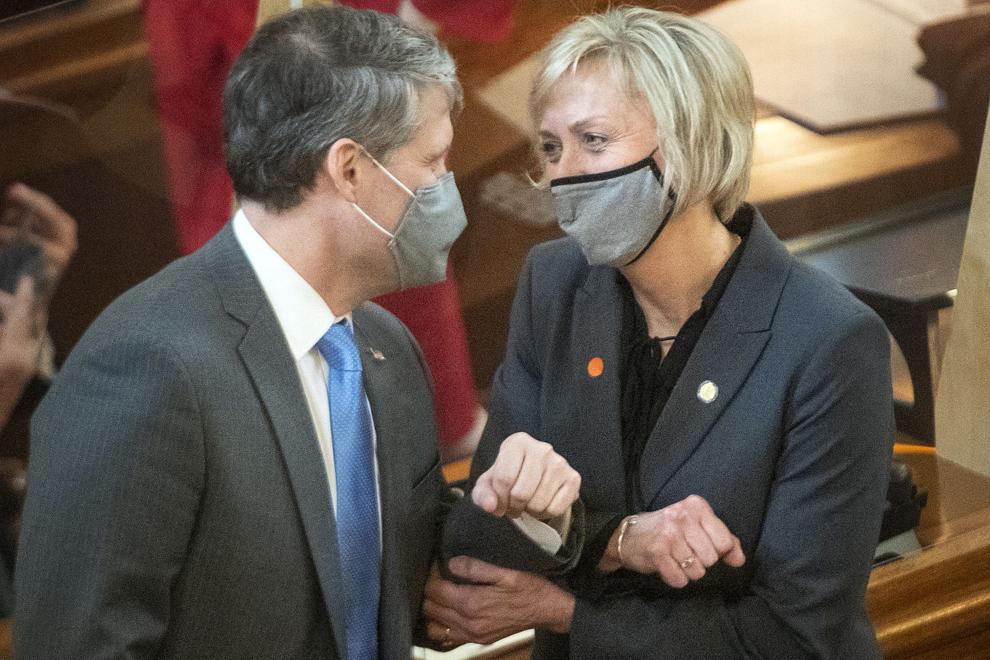 Zoo Bar membership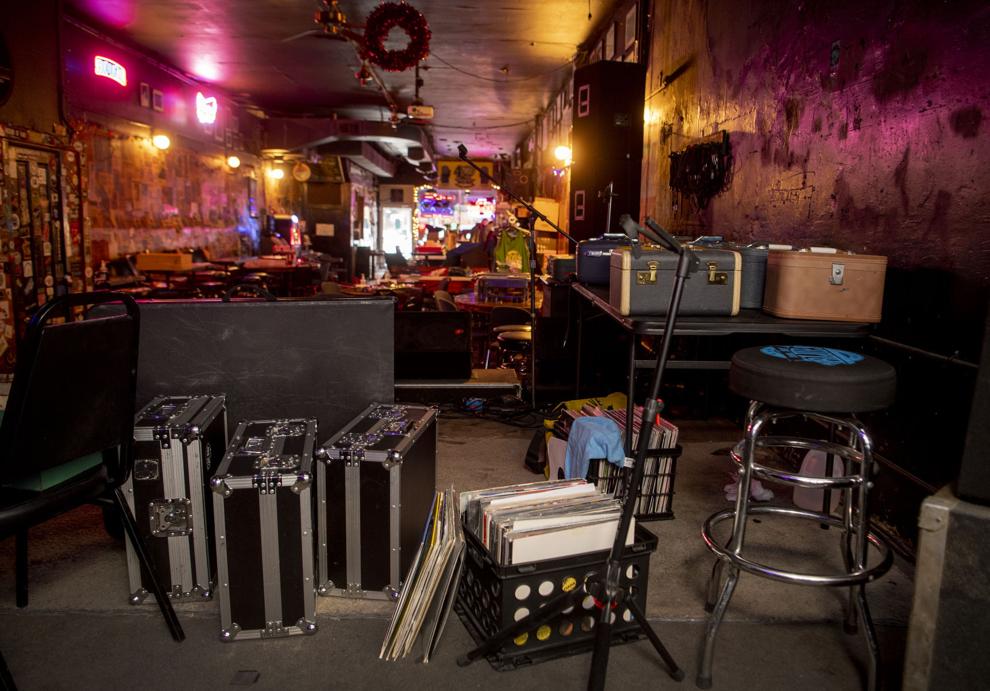 Eviction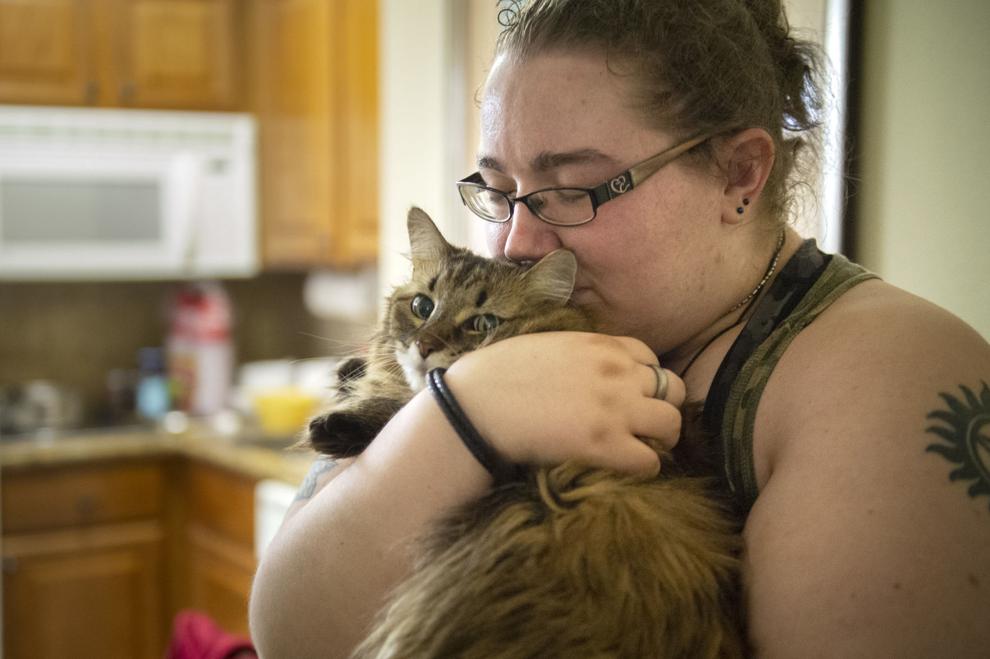 New high school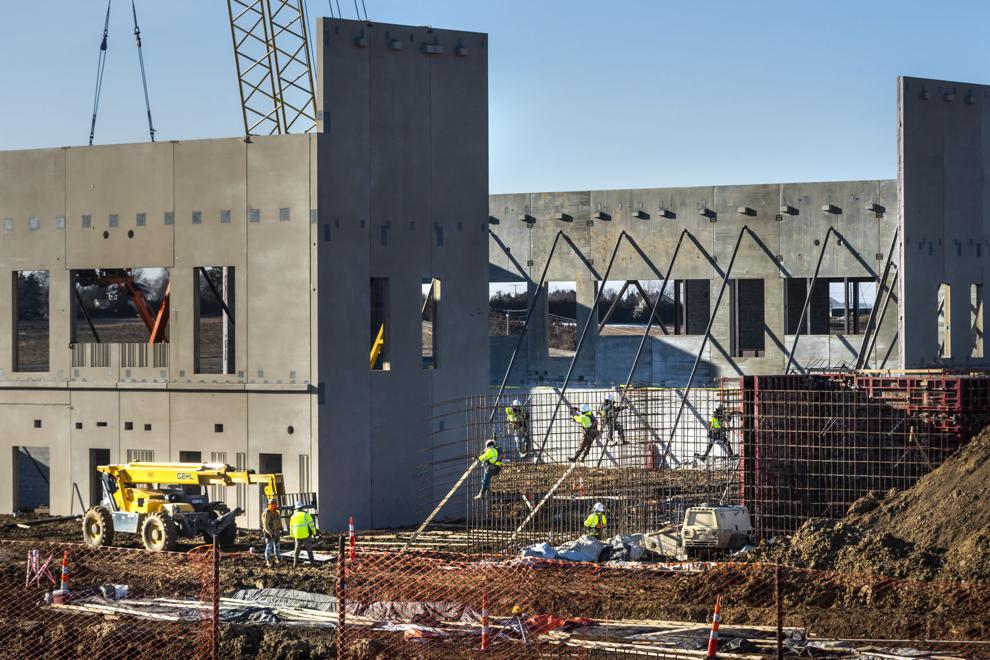 Ice fishing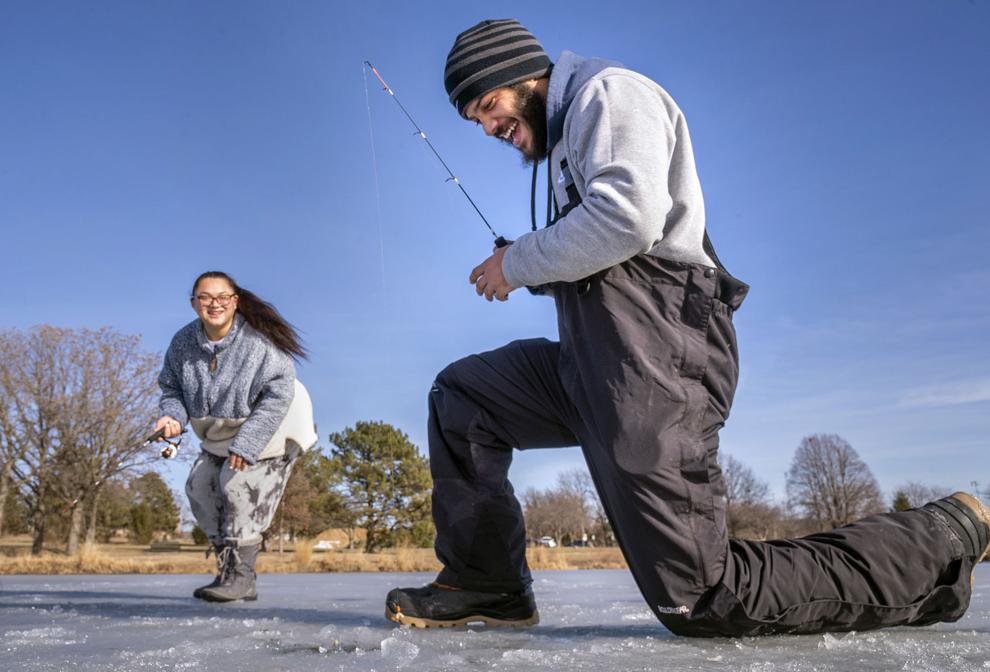 Danny's closes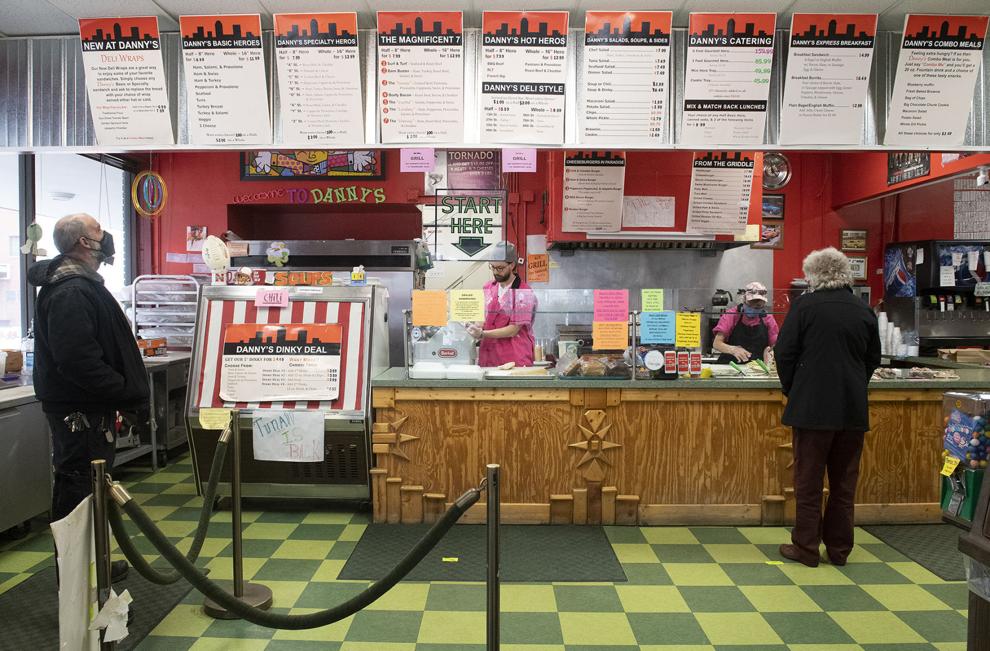 Expos resume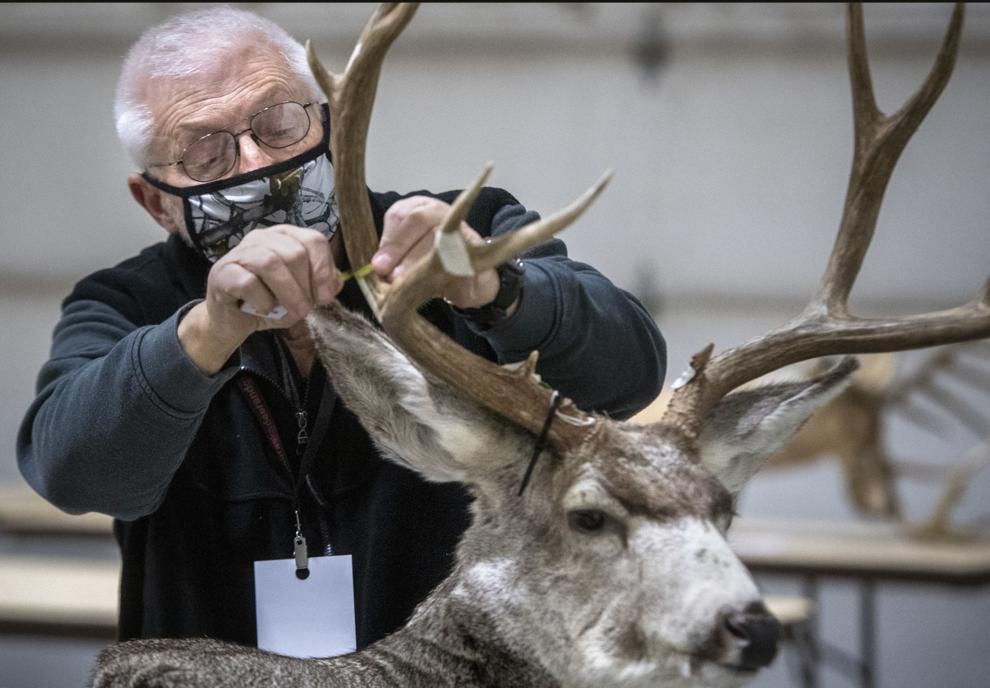 Swim meet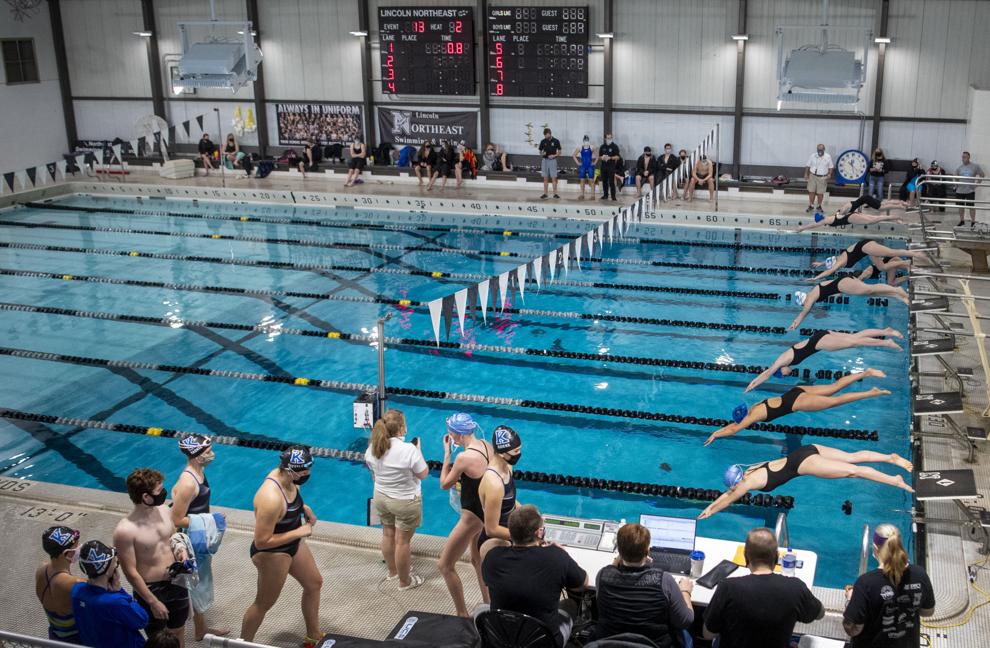 Vaccination event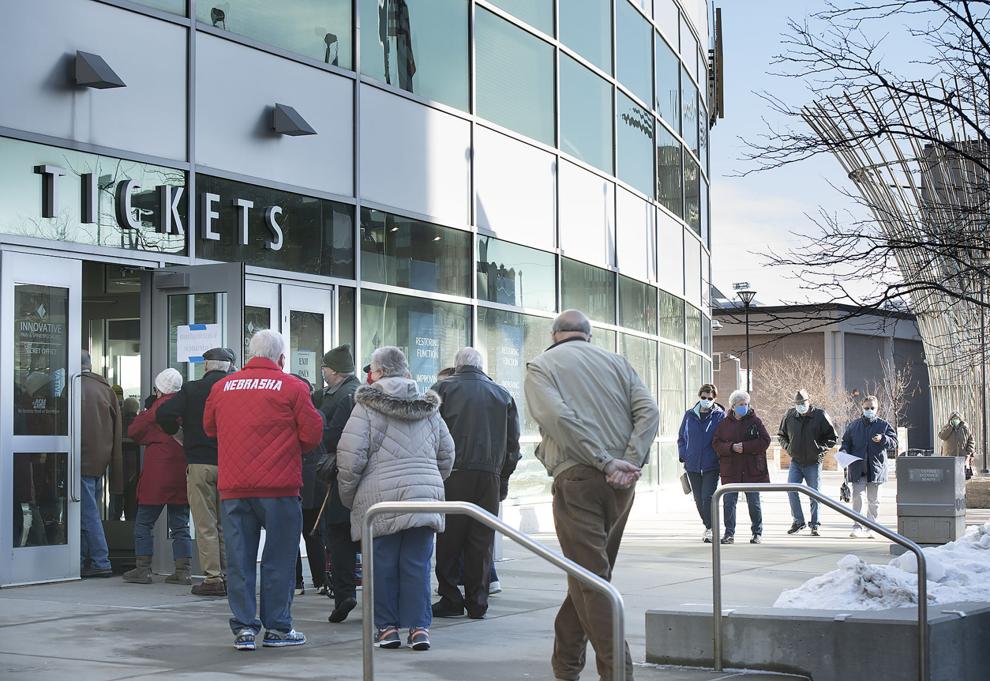 Winter bicycling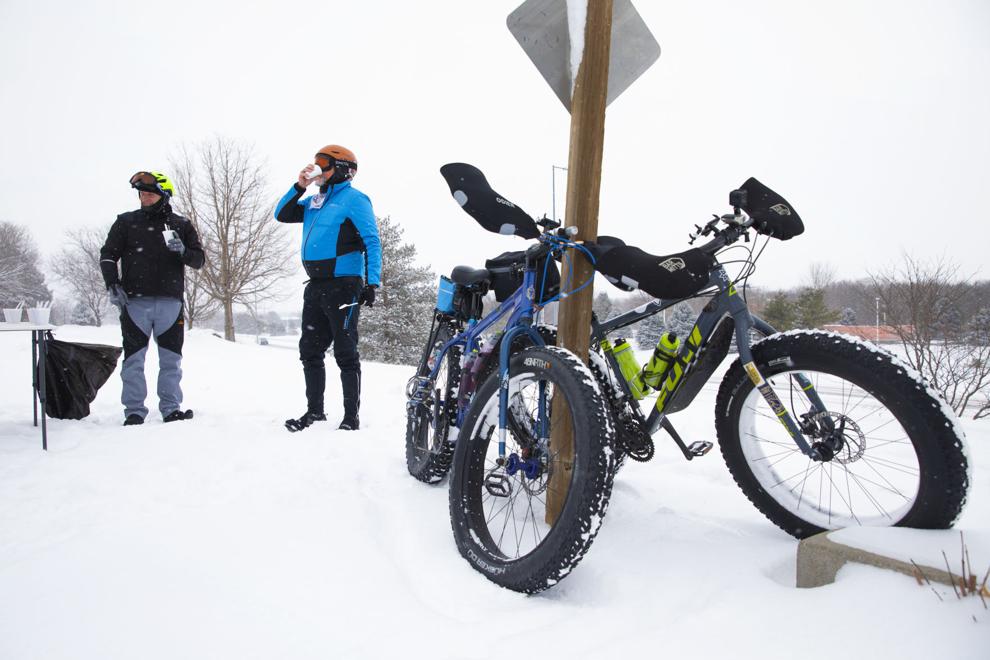 Legislative hearing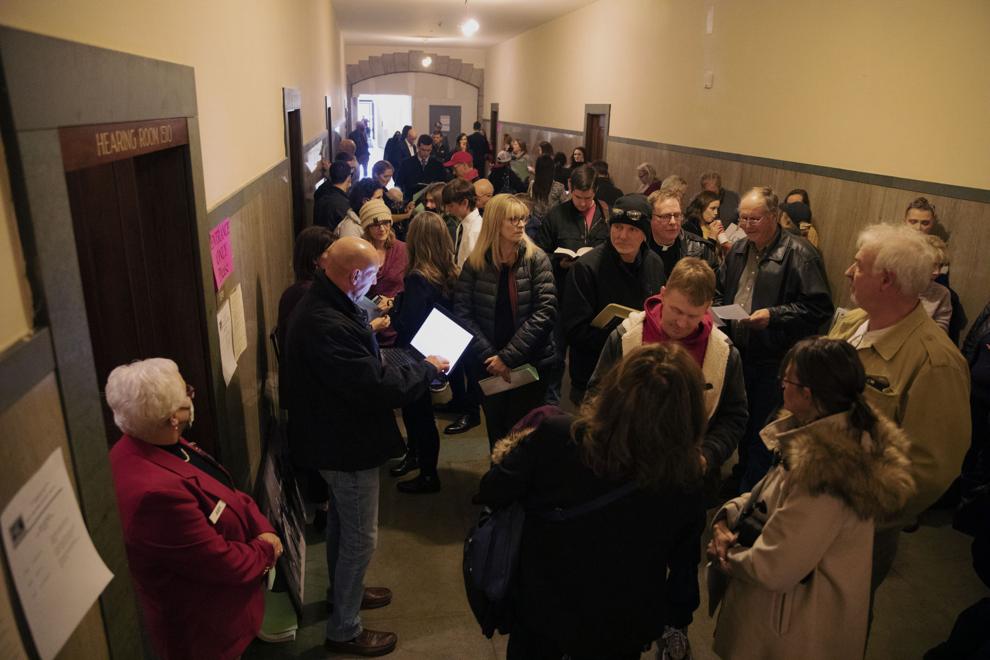 Biking in snow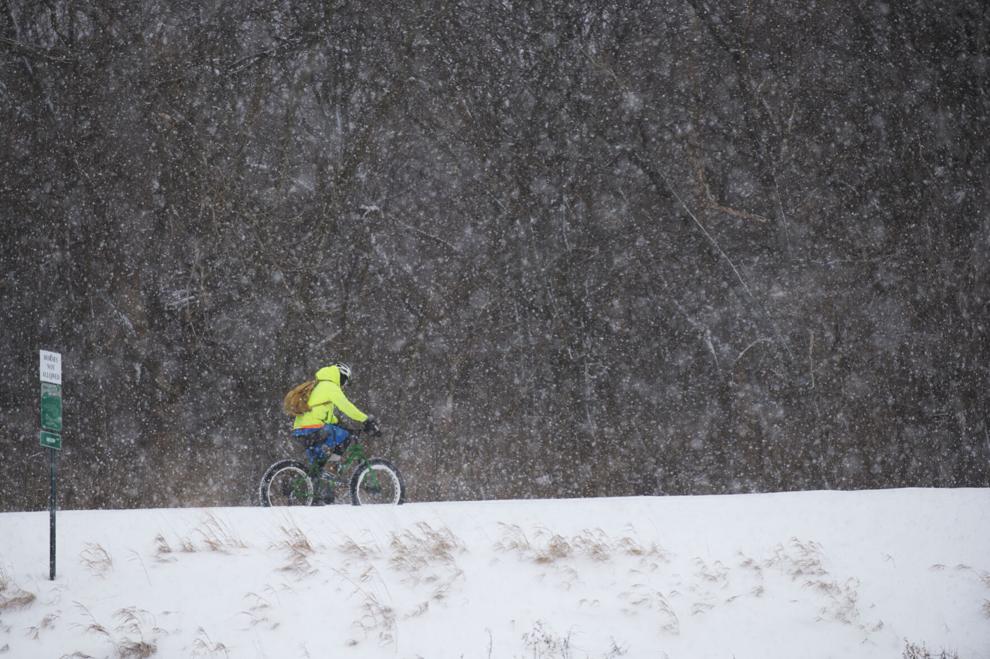 Snowshoeing