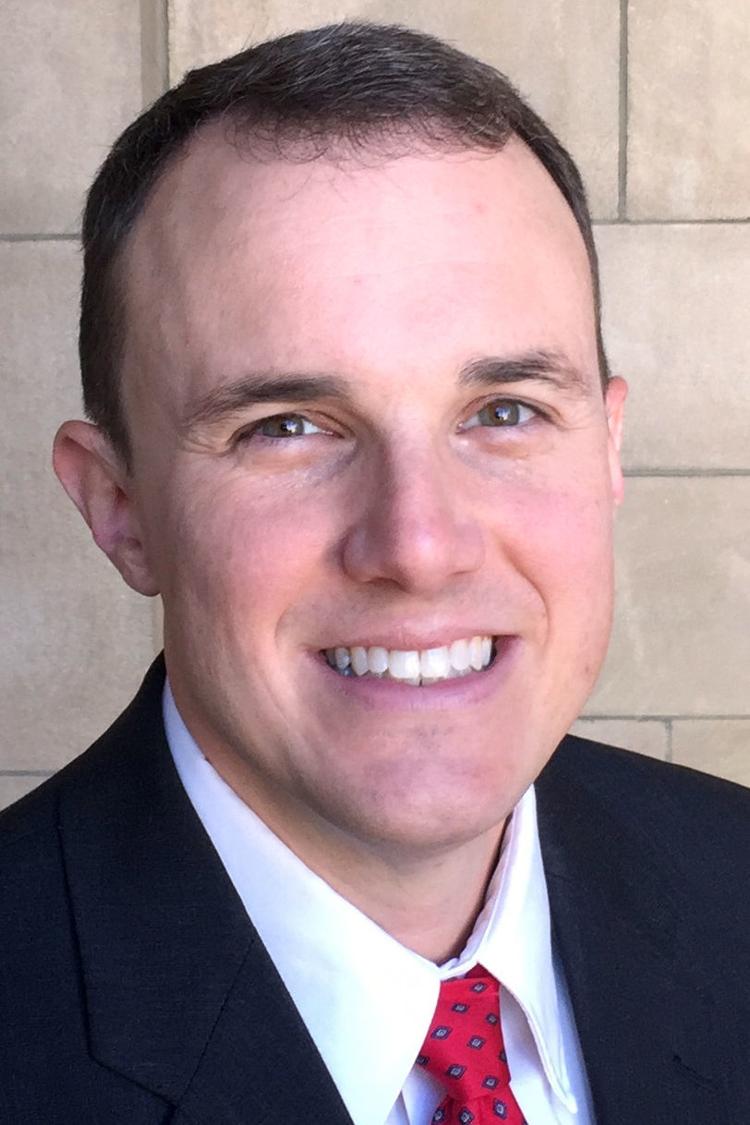 Address: 4810 S. 76th St.
Occupation: Senior manufacturing engineer
Political party: Republican
Education: Associate of Science in electronic engineering, Bachelor of Arts in Business Management
James has served as the president of the Vintage Heights Homeowners Association and on the board of the Edenton North Homeowners Association. He's also been a Special Olympics unified basketball coach and a Junior Achievement teacher. He wants the city to reprioritize needs over wants, accelerate development of the East Beltway and use his engineering expertise to help in process improvement.
Why are you running and what do you want to accomplish in office?
I have had an interest in city politics since I attended an educational forum about the Antelope Valley project in 1997. I want the city to reprioritize needs over wants, like street maintenance. I want to be an independent voice on the City Council that does not have conflicts of interest. I want to accelerate the development of the East Beltway and utilize my engineering expertise in process improvement. We have many process improvement opportunities in city government.
Are there any special needs in your district that are different from issues in the rest of the city?
Streets should last 40-60 years. Many streets in District 2 that are 10-15 years old are in poor condition. This is an installation process issue, not a revenue issue. We need to improve the specifications and quality oversight of street construction. We need to prove to voters that our process of installing utilities and streets will last before they will trust us with a temporary sales tax increase. My engineering expertise in process improvement can facilitate this effort.
Every candidate includes public safety and streets as their top priorities. In lean financial times how would you budget for parks, libraries and other city services?
Our city is growing; do not bet against the growth of Lincoln. I am running for City Council to make sure we continue to invest in parks and libraries. For example, Star City Shores is not competitive with Island Oasis in Grand Island. I will work to get a new waterpark in Lincoln with great amenities to make it a regional destination. We should be investing more in the lean years because it is typically cheaper to do it then.
Should voters approve a quarter-cent hike in the city sales tax with proceeds earmarked for streets? Why or why not?
It is not going to pass because voters' trust of the city managing its street funds is broken. The city does not have its priorities in order and streets are not lasting as long as they should (See question 1). For example, the 2014 sidewalk rehabilitation bond money was pushed out to contractors and they were given authority to select some of what they replaced. They replaced sidewalks based on what was closest to them, not replacing the worst first.
Ensuring that everyone has access to decent housing that they can afford has become a national topic. What is your definition of affordable housing? What should the city do to encourage or provide for more affordable housing?
Affordable housing means different things to different people. Reducing homelessness as it relates to affordable housing requires subsidies. Beyond homelessness, we should be focused on boosting supply, not subsidizing demand. We need to be more flexible with our zoning so we can get more housing units within the infrastructure of our city. We also need to simplify design requirements, remodel the impact fee schedule per American Planning Association policy standards and speed the development approval process.
With the rise in home values, the city and other local governments could bring in more revenue by not reducing the property tax rate. The additional tax revenue coming from the increase in appraised value has been called a windfall. How should the city respond?
I do not differentiate lean from windfall years. Needs are needs, and wants are wants. True needs are not subject to cuts. Wants should be put to a vote. Wants do not magically become needs because of a valuation increase. I would be counter-cyclical which means cutting expenses and reducing debt in the windfall years while raising debt during the lean years. Everyone's economic calendar is different. For example, charitable giving is known to increase during a recession.
In 2012 the City Council passed an ordinance protecting people from discrimination based on gender identity and sexual orientation in housing, employment and public accommodations. A referendum petition stopped the ordinance from going into effect. The council has not rescinded the ordinance nor put the issue on the ballot. If the state does not pass discrimination protection based on sexual orientation and gender identity this session, should the City Council put the proposed fairness ordinance on the ballot for a citywide vote? Why or why not?
Let me start by reminding citizens if you feel discriminated against your strongest legal course of action is Title VII of the Civil Rights Act. State and local ordinances do not have the teeth that federal laws do. Yes, we want to be an inclusive state and an inclusive city. It may take a couple more years to sort out the legal traps but we will get there soon.
Some Lincoln residents, including members of Nebraskans Against Gun Violence, believe the City Council should pass a safe gun storage ordinance. Do you think the city should require gun owners to lock up guns in their homes?
We need to do more to reduce the risk of gun violence. At first look, I would rather see us invest in mental health services than unenforceable gun storage ordinances that may not survive a legal challenge. Let's see what the mayor's task force recommends.
The city has banned cardboard from the city landfill and required local haulers to provide curbside recycling service. Should the city go further, by banning other recyclable products (paper, plastic) from the landfill? What changes, if any, would you propose for the recycling program?
Ban is a strong word to use. For example, our cardboard ban does not apply to dirty cardboard. How dirty does the cardboard have to be before we cannot recycle? I do not want the same conundrum with other recyclables. We should encourage recycling by making it easy and convenient, which it currently is. I would not propose any changes.
What role should the city take in planning and paying for bike paths (on streets or wider sidewalks) and bike trails (separate paths for bikes and walkers)?
The city is responsible to maintain our current network. To fund additions to the network, we should partner with non-profits like the Great Plains Trail Network and seek grants to raise the necessary capital to pay for the expansion. The city should also be making sure new housing developments have land set aside for future trails that tie into our existing network.
Winter weather has created an abundance of potholes. Do you think the city does enough to address the problem? Is there anything it should change?
This problem started during the years of Antelope Valley street construction. City leaders took from the rehab budget to pay for Antelope Valley. This shortfall and priority shift continues to this day. Example: the elevated roundabout prioritized over rehab. We also have a quality issue with streets since they are not lasting as long as they should. Some are not even lasting 10 years. My engineering background in process improvement will drive correcting these issues. This is my top priority.