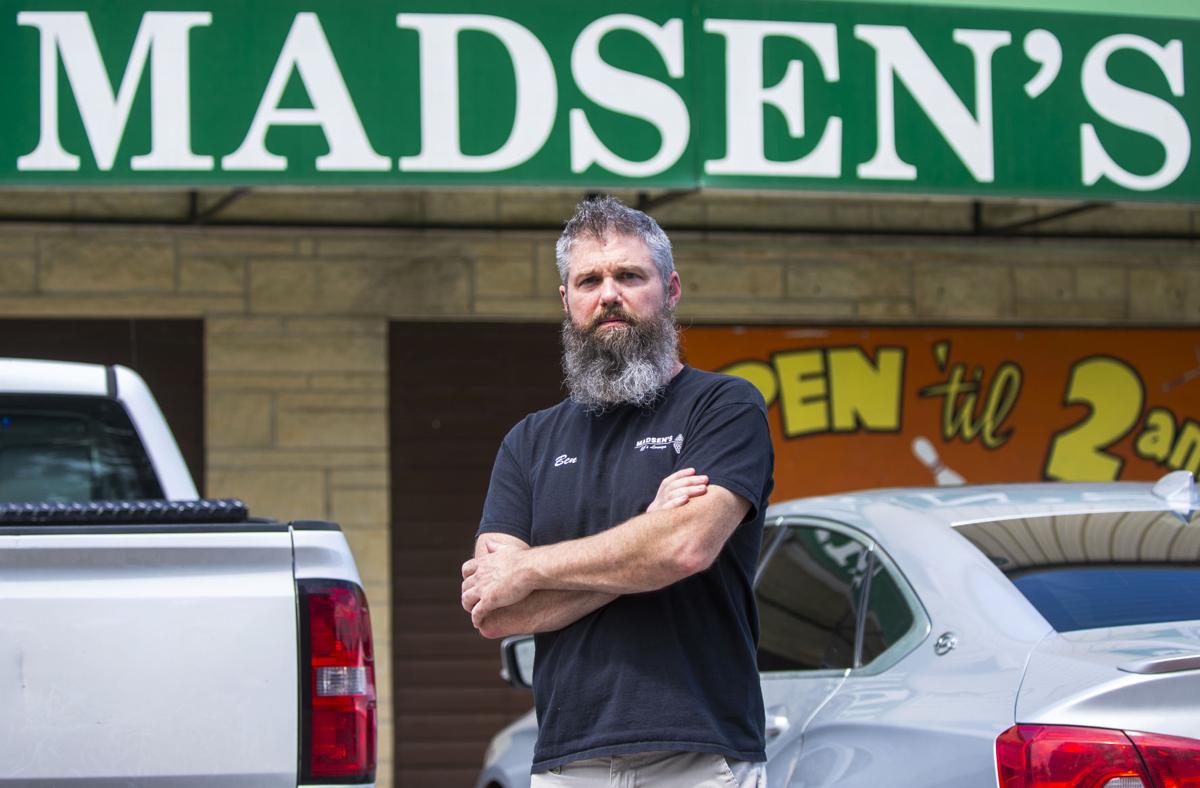 On the heels of police twice citing owners over alleged noncompliance with the directed health measures related to the ongoing coronavirus pandemic, Madsen's Bowling & Billiards general manager Benjamin Madsen on Thursday followed through on his pledge to sue the city.
He declined to comment on the lawsuit filed in Lancaster County District Court.
On the other side, Lincoln City Attorney Yohance Christie said: "This lawsuit has no merit."
Madsen is suing the city, Mayor Leirion Gaylor Baird, Health Director Pat Lopez and Police Chief Jeff Bliemeister, alleging they are carrying out a mandate without legal authority and threatening businesses with shutdown, civil penalty and criminal enforcement.
Attorney Christopher Ferdico said city employees are engaging in a policy of harassment "designed to stifle and discourage legitimate public debate" and attempting to delegate police powers to businesses and to punish businesses for failing to enforce the mandate.
Madsen is asking a judge to suspend all enforcement of the city's DHMs, find them unlawful and award damages for lost and diminished profits. 
The court filing was largely expected and was just the latest legal turn for the business that last month defied the Lincoln-Lancaster County Health Department's closure order by letting customers and employees flout the city's mask mandate, then faced a brief closure while developing a reopening plan.
In a news release, Madsen's attorneys with Berry Law and Mattson Ricketts Law Firm said: "While it is impossible to avoid the politics surrounding these controversial mandates, this lawsuit is not meant to be political."
They said the purpose was to ensure that those entrusted with exercising the power of government "do so in a way that is consistent with their legal authority."
"When the government exceeds its authority in exercising power, it is appropriate for citizens to seek redress through the courts," the release said.
They said the lawsuit also was not intended to convey a message about whether wearing a mask is appropriate, understanding that even their customers have differing opinions.
Instead, they said, they filed it at the request of "numerous business owners and employees who simply want the opportunity to earn a living without the unlawful intervention of government. The inconsistent micro-managing of the situation by the City of Lincoln violates the law."
No other businesses are named in the case, though they are seeking to bring the suit as a class-action lawsuit on behalf of others who are similarly situated. They said many are likely to be forced out of business or into unemployment as a result of the health directives.
The lawsuit follows the filing of a $10 million tort claim making the same allegations.
Last week, Madsen announced his intention to run for an at-large seat on the City Council to a crowd of supporters gathered at Madsen's.