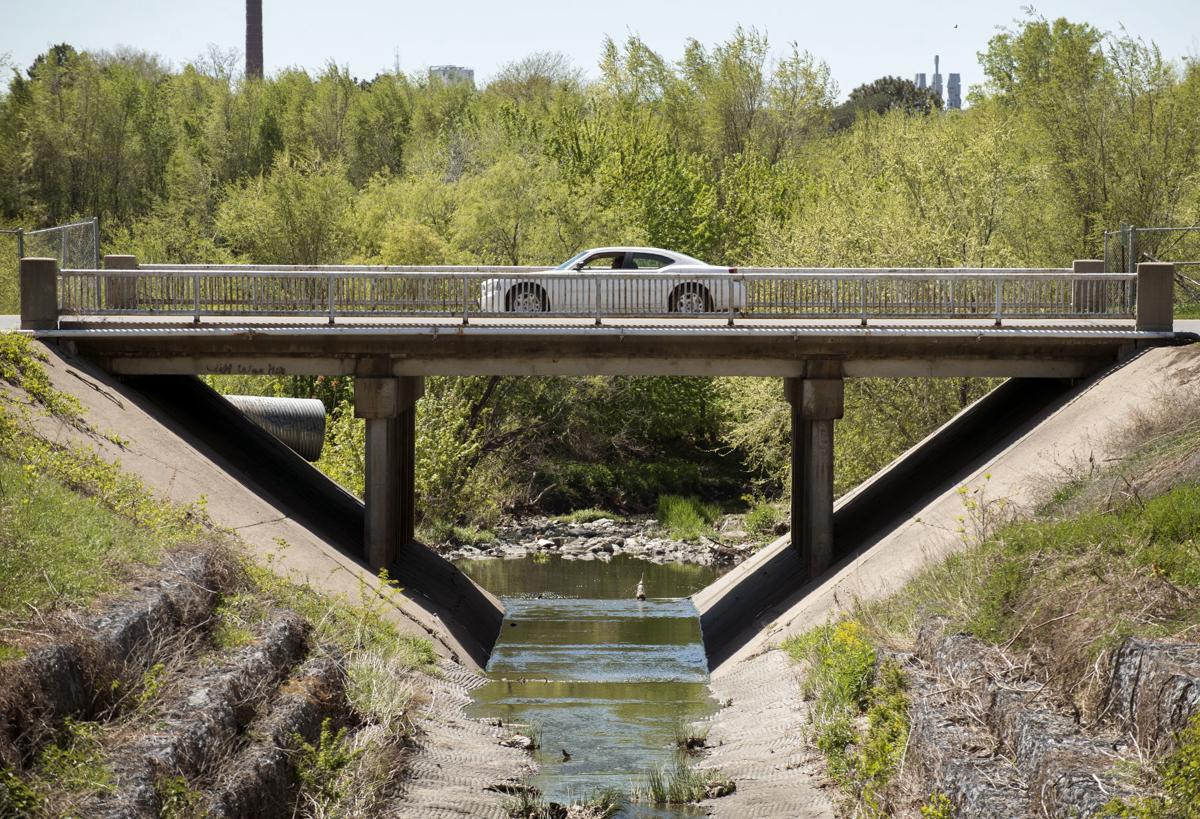 Lincoln voters weighing the $9.9 million stormwater bond issue Tuesday can help clear nearly 500 homes and businesses of costly regulation that hampers development and makes the city more flood resilient, bond issue proponents said.
City finance officials say approval of the 20-year bond would add about $6 a year to the property tax bill on an average home, valued at $183,000. 
See full coverage on the candidates and ballot issues Lincoln voters will consider.
Bond approval for these improvements helps Lincoln leverage funding from other entities, city officials say, as is the case in the largest project funded by this proposal -- improvements on Dead Man's Run.
If approved, $6.6 million in bond money would be used to fund work on the drainage channel in north and central Lincoln.
The city's contribution represents about 30% of a $25 million effort on Dead Man's Run aimed at removing 480 properties from the 100-year flood plain, officials said. The federal government approved $10 million in funding for the project, with the Lower Platte South Natural Resources District and University of Nebraska also chipping in.
Flood plain restrictions can burden renovation and expansion plans for homeowners and businesses and make it hard to sell homes because buyers using bank loans must acquire costly federal flood insurance, officials said.
"The whole thing is a big albatross hanging over that part of the neighborhood that restricts the ability of property owners to rehab and redevelop," said Mike DeKalb, a Lower Platte South NRD board member who also sits on the University Place Neighborhood Association board. "It depresses that part of the neighborhood."
No group has mobilized opposition to the bond request, which the City Council voted unanimously to put on Tuesday's general election ballot.
For 40 years, the city has asked voters to approve bond issues to pay for improvements to Lincoln's stormwater system, a series of curbside inlets, underground drainage pipes, drainage channels and ponds that usher rainwater, snowmelt and water from yard irrigation into local streams.
It's separate from the city's water and wastewater systems.
You have free articles remaining.
A stormwater bond was last approved in 2016.
The bond money is used exclusively on flood reduction projects, drainage projects, stream rehabilitation and watershed planning, Donna Garden, assistant director of Lincoln Transportation and Utilities, told the City Council in March. No other city money has been used for capital improvements to the stormwater system.
"We don't really have a 'Plan B,'" Garden said, noting a rejection by voters could mean more expensive improvements in the future and could jeopardize federal funding.
Pam Brunke told the City Council in March that flood plain regulations have restricted her ability to make improvements to the commercial buildings and vacant lots she owns on the southwest corner of 33rd Street and Baldwin Avenue.
"We're not allowed to expand the buildings or build on that vacant ground," Brunke said. "It's very hard to put money into a property when you don't know what's going to happen."
The Dead Man's Run project includes work to widen nearly 1½ miles of the main channel from Cornhusker Highway upstream to North 48th Street, building a new drainage system to pass stormwater under two railroad bridges more efficiently, relocate an access road off State Fair Park Drive, replace bridges over Dead Man's Run at 33rd, 38th and 48th streets and build a stormwater basin near Fleming Fields to temporarily hold water, according to the project description.
The project remains in the design phase with phases of construction set to begin next year.
Other bond money would be used to fund four stream stabilization projects in parks, including Seacrest Park, Olympic Heights Park, the Tierra-Williamsburg area and a new southeast Lincoln park between Yankee Hill and Pine Lake roads west of 70th Street; as well as some small projects on Salt Creek.
Seven of the 14 stormwater bonds approved by Lincoln voters in the last 40 years have been retired, Garden said.
Lincoln has $29.3 million in outstanding stormwater debt, and the owner of a home of average value is paying $31 annually to pay off those voter-approved bonds, according to the city.
In other cities, the stormwater system is governed like a utility that charges owners for the amount of impermeable surface -- rooftops or parking lots -- on their property, Garden said in response to council member questions.
Changing to a utility system would be a lengthy process requiring lots of public input, Garden said.