Lamm, Gaylor Baird give their last pitch to voters
Lincoln mayoral candidates Cyndi Lamm and Leirion Gaylor Baird say their campaigns to succeed Chris Beutler have laid plain the differences in their philosophies and highlighted the high stakes of Tuesday's election.
Gaylor Baird, a Democrat, believes her experience on the Lincoln City Council and Lincoln-Lancaster County Planning Commission serves her well to continue Beutler's momentum.
But Lamm, a Republican, counters that local government has inserted itself too often in private enterprise under his tenure, and only her experience on the City Council and as a private practice attorney will help cut city taxes and spending that stifles families and businesses.
Voters on Tuesday will pick the successor to the District 1 City Council seat representing Northeast Lincoln held by Lamm. But if Gaylor Baird is elected mayor, the City Council would designate who would fill her at-large seat on the council.
Reporter Riley Johnson talked to both candidates over recent days and asked them to make a last pitch to voters and explain how their individual records prove they can accomplish their agendas.
Lamm: I'll listen to concerned citizens, stand up for taxpayers as Lincoln's mayor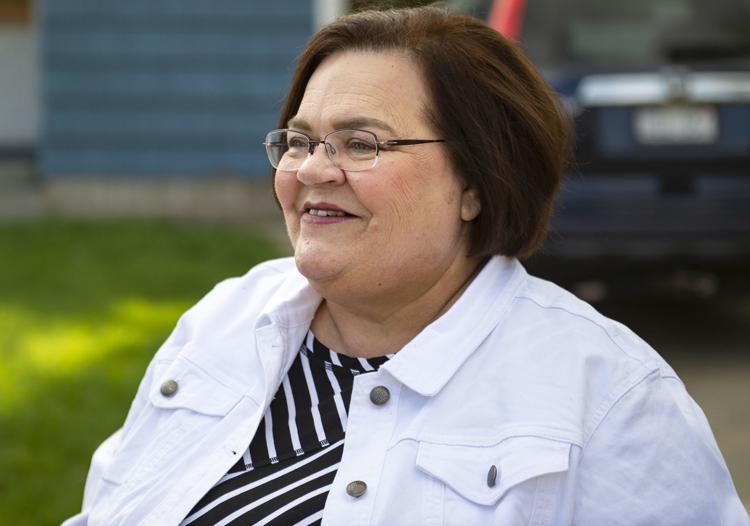 Councilwoman Cyndi Lamm listened to residents concerned about traffic safety and stood up for taxpayers on city spending, just as she would do if elected mayor on Tuesday, she said.
Lamm highlighted her work on Lincoln's City Council to create a school speed zone at 84th Street and Leighton Avenue in August 2017.
A proposal to put a speed zone along that portion of heavily traveled 84th Street met resistance from the city's traffic engineer.
The City Council passed her resolution, directing the city to create a school zone there 4-3. 
"I was able to work not only with those citizens to put together a nice presentation of what they needed to get those kids safely across 84th Street but also in working across the lines to my Democratic partners to actually come on board," Lamm said.
The resolution prompted an outside study that reaffirmed the city traffic engineer's finding that a school zone along that stretch would be unsafe.
The Republican also pointed to her response to the decision by Mayor Chris Beutler to spend $190,000 in tax dollars on education efforts to inform voters about the quarter-cent sales tax ballot issue.
In March, Lamm introduced a resolution to require council approval for any ballot issue education efforts by the city costing more than $20,000.
After her proposal, the City Council passed a guideline introduced by Carl Eskridge that asks the mayor's office to disclose to the council what city money would be spent on ballot education before it's put to voters.
Lamm has made increased City Hall transparency a focal point of her campaign, which has included a proposal to put the city checkbook online. 
"Those are just some of the things I'm going to do for transparency in the future as well," Lamm said.
As mayor, Lamm said she'll remember that it's the "people's money."
Lamm believes she's the only candidate on the ballot who can end what she calls a decade of tax-and-spend city budgets.
Her approach to city challenges will look to new taxes and higher fees only as a last resort, she said.
Lamm believes voters know the differences in the two candidates' approaches to government, and "the only surprise to anyone will be how far we go with those philosophies," she said.
"Now the people have to evaluate: Who has your back?" she said.
Gaylor Baird: I'll build partnerships from City Hall to improve Lincoln if elected mayor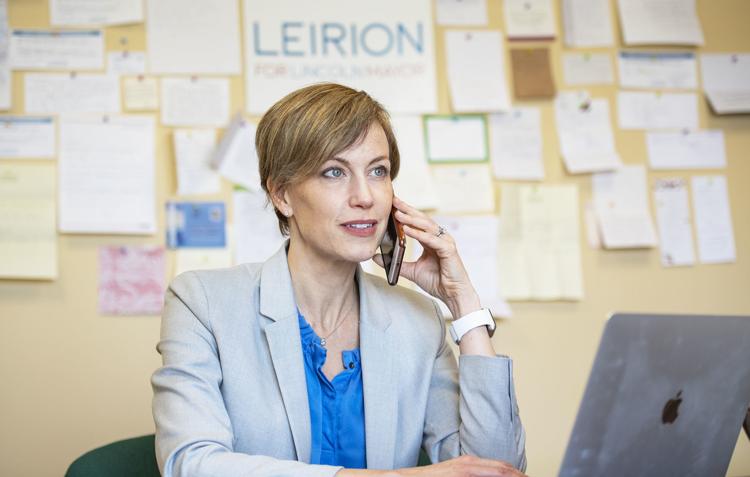 Voters could expect a leader who would work to bring opposing sides together as closely as possible if they choose Leirion Gaylor Baird as their next mayor in Tuesday's election, she said.
For proof, Gaylor Baird said, look to her work on Lincoln's City Council last year enacting an initiative to improve school safety and add student resources over funding concerns.
Last April, Mayor Chris Beutler and Lincoln Public Schools Superintendent Steve Joel had proposed creating a new taxing authority to fund new school resource officers, community learning centers and student mental health services.
Quickly though, some on the City Council and in the community voiced concern about creating a new political subdivision to fund these goals. Gaylor Baird's mayoral race opponent, Cyndi Lamm, was among the critics then and pitched interlocal agreements as an alternative.
"I listened to people in the community, the reservations about that structure," said Gaylor Baird, a Democrat.
So Gaylor Baird and Lincoln Board of Education President Lanny Boswell, a Republican, directed city and school board attorneys to draft an interlocal agreement that would do the same things as the proposed joint public agency.
Gaylor Baird worked with her fellow council members and with school board members on the solution, and both the City Council and the school board adopted those agreements with only one dissenting vote.
"That's my style: Slow down and collaborate and get things to where they need to be," Gaylor Baird said.
Lincoln voters wondering how she would lead City Hall in a government framework giving the mayor broad powers can look to that work and see her willingness to reach consensus on "meaningful solutions," she said.
Good government initiatives are those that will last, she said, and often that means reaching them on unanimous votes.
"I want to continue to build the partnerships from City Hall that help make this a better place to live and work and play," she said.
There's a lot riding on the selection of the next mayor, Gaylor Baird said.
"I don't want Lincoln to come to a screeching halt, or even worse yet, have the car put in reverse," she said. "Let's keep moving forward. Let's continue to make this an amazing city to call home."