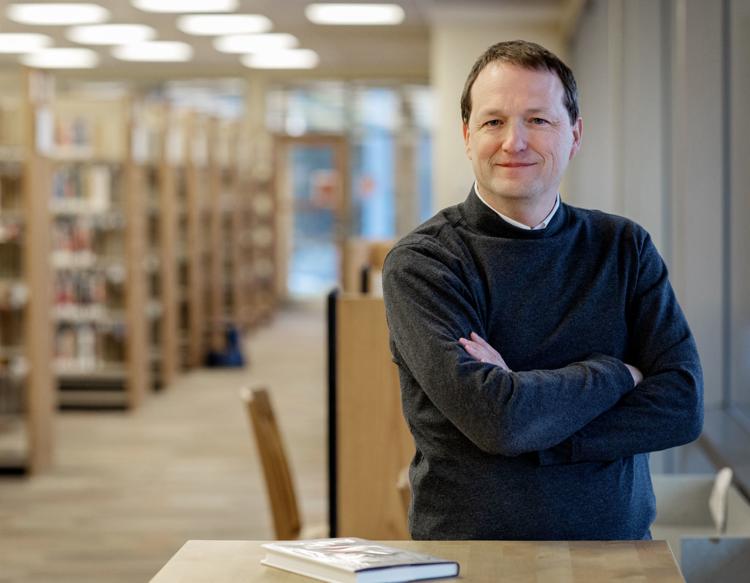 Address: 7300 Stevens Ridge Road
Occupation: City Attorney for city of Lincoln
Political party: Democrat
Education: Bachelor of Arts in education and Bachelor of Science in social sciences, University of Nebraska at Kearney; Juris Doctor, University Nebraska College of Law
Organization endorsements: Lincoln Central Labor Union, Steamfitters & Plumbers Local Union No. 464, Farmers Union PAC, Ironworkers Local No. 21, Brotherhood of Locomotive Engineers and Trainmen, League of United Latin American Citizens Women's Council of Nebraska
Experience: Kirkpatrick has served as Lincoln's city attorney for the last five years, giving him an understanding of how all the city's departments operate. He also served on the city's library and airport authority boards and  previously worked for the Nebraska Farmers Union on public policy issues.
Why are you running and what do you want to accomplish in office?
I am running to provide positive, decisive leadership for the city. My experience and knowledge put me in a unique position to be an effective leader from the first day in office. I want to put my talents to work for my community. My top priority is to maintain the positive momentum that Lincoln has achieved the last 10 years. We can do that by working together to address our challenges such as affordable housing, maintaining our streets, parks, and libraries and building a larger skilled work force.
Every candidate includes public safety and streets as their top priorities. In lean financial times how would you budget for parks, libraries and other city services?
We are fortunate to live in a growing, prosperous city. That means we can afford to maintain good quality parks, libraries and aging services. That is what Lincoln residents expect. The time to prepare for lean times is during good times. Maintaining healthy cash reserves and carefully weighing each additional budget item to assess whether it is fiscally sustainable are the keys to surviving economic downturns without draconian cuts.
Should voters approve a quarter-cent hike in the city sales tax with proceeds earmarked for streets? Why or why not?
Yes. Everyone who drives on our streets recognizes that we need to do more to repair them. This tax is dedicated to streets and is for a limited time. Not passing this roads measure means we will have to pay more in the future to fix our streets. Using a sales tax to help pay for roads means that the people who live outside Lincoln but visit and work here will help pay for the streets they drive on.
Ensuring that everyone has access to decent housing that they can afford has become a national topic. What is your definition of affordable housing? What should the city do to encourage or provide for more affordable housing?
The accepted standard is housing costs should be about one-third of household income. The city's financial resources for housing are limited, but we must use every available tool. We need to leverage partnerships with builders and nonprofit organizations. We can do more to limit regulatory time delays that raise housing costs. We should consider increasing housing density in ways that the market supports. We should also creatively use tools such as TIF and community land trusts to address housing affordability.
With the rise in home values, the city and other local governments could bring in more revenue by not reducing the property tax rate. The additional tax revenue coming from the increase in appraised value has been called a windfall. How should the city respond?
Like many homeowners, my property tax valuation's double-digit increase this year is a concern. As a fiscal conservative, I am also concerned about the city's ability to pay its bills when sales tax revenues are dropping. I am unable to commit to supporting a property tax rate reduction until we have more information about how much the final valuation will actually increase and what the city's overall financial situation is.
In 2012 the City Council passed an ordinance protecting people from discrimination based on gender identity and sexual orientation in housing, employment and public accommodations. A referendum petition stopped the ordinance from going into effect. The council has not rescinded the ordinance nor put the issue on the ballot. If the state does not pass discrimination protection based on sexual orientation and gender identity this session, should the City Council put the proposed fairness ordinance on the ballot for a citywide vote? Why or why not?
We are past the time when we should allow Lincoln residents to be discriminated against due to their gender identity or sexual orientation. Omaha has had such an ordinance for years without any problems or controversy. I support the City Council adopting an updated version of our civil rights ordinance. It is a matter of both basic human rights and economic progress. It will put out the welcome mat for talented people who feel they are treated as second-class citizens.
Some Lincoln residents, including members of Nebraskans Against Gun Violence, believe the City Council should pass a safe gun storage ordinance. Do you think the city should require gun owners to lock up guns in their homes?
Most responsible gun owners that I know already safely store their firearms. Before we adopt any additional restrictions, I would need to be convinced that the restrictions will effectively address an existing problem, are not unduly expensive and can be enforced in a non-intrusive manner.
The city has banned cardboard from the city landfill and required local haulers to provide curbside recycling service. Should the city go further, by banning other recyclable products (paper, plastic) from the landfill? What changes, if any, would you propose for the recycling program?
We need to understand that recyclable products are bulk commodities. The city will probably never be in the position of making money on recycling, but we should be proactive in managing our expenses. We should work with recycling processors to see if we can add value by limiting contamination and what steps we can take to efficiently increase our recycling rate.
What role should the city take in planning and paying for bike paths (on streets or wider sidewalks) and bike trails (separate paths for bikes and walkers)?
Our existing trail network and bike share program already rank Lincoln high in the lists of bike friendly cities. Our network will continue to grow as new developments include connecting trails. The city should continue to thoughtfully plan and implement more bike paths. The emphasis should be on planning that improves safety for bicyclists and pedestrians without impeding the flow of traffic. However, we need to plan carefully so we don't waste money on projects that bicyclists won't use.
Is climate change real and what are its likely causes? Does the city have any role in trying to help curb climate change?
The evidence increases every day that climate change is real and that the rate of change is increasing. Human activity plays a large role and is the only element that we can impact. Our community should do our part to curb climate change. Happily, many of the changes that we can make will not only address climate change, they will save us money and add to our quality of life.
Winter weather has created an abundance of potholes. Do you think the city does enough to address the problem? Is there anything it should change?
Our annual eruption of potholes is due to our climate's active freeze-thaw cycle and the poor condition of our streets. We cannot move our city south so we must continue to fill potholes quickly because they are both annoying and dangerous. The city's UPLNK app that allows citizens to report the location of potholes to the city helps do that. Longer term, we must find another way to pay for our streets so we can curb the pothole eruption.