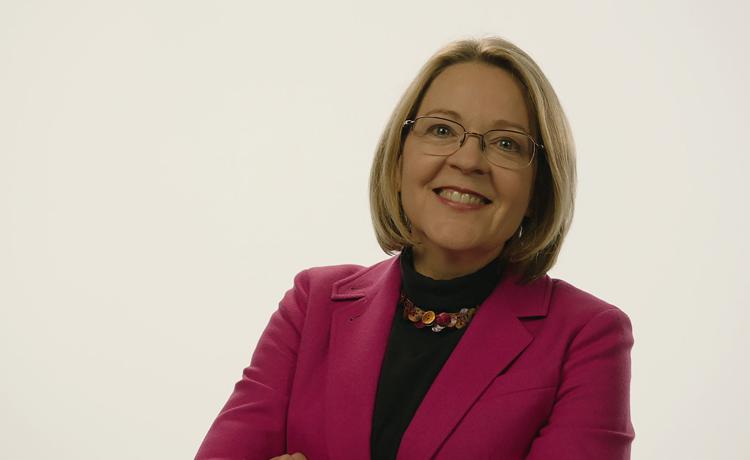 Address: 3015 S. 20th St.
Occupation: Grocery store vice president, Lincoln City Council member
Political party: Democrat
Education: Bacherlor of Arts, Creighton University; Master of Arts, Georgetown University
Raybould is seeking her second term on the City Council after serving as a Lancaster County commissioner from 2011-15. She lost a bid to unseat Deb Fischer in the U.S. Senate in November. She's been active in the community and wants to continue moving the city forward with common sense and responsible budget practices while safeguarding city services such as libraries, parks, pools and trails that make neighborhoods vibrant.
Why are you running and what do you want to accomplish in office?
I'm running for re-election because I want to keep our city moving forward. I have the expertise and proven leadership to do so. I have been honored to be an elected official for the last eight years and a community leader and stakeholder in this positive progress. I will continue to bring common sense, responsible budget practices and accountability to city government while safeguarding city services such as our libraries, parks, pools and trails that make our neighborhoods vibrant.
Are there any special needs in your district that are different from issues in the rest of the city?
My district is really the heart of our city with some of the oldest neighborhoods with aging infrastructure, sidewalks, streets and homes. This urban core is also a big source of the affordable single-family rentals and multifamily housing that need to be preserved.
Every candidate includes public safety and streets as their top priorities. In lean financial times how would you budget for parks, libraries and other city services?
Our city has been nationally recognized as a great place to raise a family and start a business. Re-investing and safeguarding the quality of life in our city and the livability of our neighborhoods and celebrating the diversity has helped attract and grow our tax base and dynamic economy. We have done so by sensibly and responsibly and creatively using finance tools such as Certificates of Participation, Energy Saving Companies and public/private partnerships to improve our libraries, parks, pools and trails.
Should voters approve a quarter-cent hike in the city sales tax with proceeds earmarked for streets? Why or why not?
You have free articles remaining.
Voters should approve this as it will allow the city to more economically repair streets versus more costly replacement. A task force of community leaders determined this was the best and most fiscally responsible route. If approved, the quarter-cent sales tax lasts for six years with 75 percent of the funding to focus on residential and existing arterials throughout the city. We know maintaining our infrastructure is essential to growing our economy and touches every aspect of our daily lives.
Ensuring that everyone has access to decent housing that they can afford has become a national topic. What is your definition of affordable housing? What should the city do to encourage or provide for more affordable housing?
Affordable housing should cost no more than one-third of a household's income, including utilities. The city should use a variety of tools to address the causes that contribute to the deficiency of affordable housing. These could include incentive funding like tax-increment financing, setting aside funding to provide for low- to no-interest loans to rehab existing housing, sales tax credits, impact fee credits, community land trusts and partnering with organizations like Neighborworks, Habitat for Humanity and South of Downtown Community Development Organization.
With the rise in home values, the city and other local governments could bring in more revenue by not reducing the property tax rate. The additional tax revenue coming from the increase in appraised value has been called a windfall. How should the city respond?
The city should act prudently in carefully determining if we are meeting revenue projections. Actual sales tax receipts are running about 1.5 percent behind budgeted projections. This is a concern. I have been proud to have reduced our property tax rate when our budget and projected expenses are addressed. The property tax rate is lower than when I was elected and that is with the hiring of 12 new police officers, 15 new firefighters and purchasing additional fire equipment.
In 2012 the City Council passed an ordinance protecting people from discrimination based on gender identity and sexual orientation in housing, employment and public accommodations. A referendum petition stopped the ordinance from going into effect. The council has not rescinded the ordinance nor put the issue on the ballot. If the state does not pass discrimination protection based on sexual orientation and gender identity this session, should the City Council put the proposed fairness ordinance on the ballot for a citywide vote? Why or why not?
I support the fairness ordinance and am very happy to see that other business organizations such as the Lincoln Chamber of Commerce have advocated in support as well. I am hopeful that the Nebraska Legislature will pass the workplace fairness bill prohibiting discrimination based on sexual orientation and gender identity this session. This will provide the consistent and uniform protections to help us retain and attract a diverse workforce to our city and state.
Some Lincoln residents, including members of Nebraskans Against Gun Violence, believe the City Council should pass a safe gun storage ordinance. Do you think the city should require gun owners to lock up guns in their homes?
We heard very compelling testimony over several weeks in our City Council meetings on how we as a community can do a better job of keeping our families safer. I applaud the mayor for listening and establishing a task force to look at this very issue and look forward to reviewing their findings and recommendations.
The city has banned cardboard from the city landfill and required local haulers to provide curbside recycling service. Should the city go further, by banning other recyclable products (paper, plastic) from the landfill? What changes, if any, would you propose for the recycling program?
Our goal is to increase recycling of many materials that have value and to divert these items from our landfill to prolong the life and usability of the existing landfill. Our community recognizes that this is the responsible direction in saving taxpayer money and conserving resources. We have 25 free drop-off recycling centers throughout the city and our local haulers now offer curbside recycling.
What role should the city take in planning and  paying for bike paths (on streets or wider sidewalks) and bike trails (separate paths for bikes and walkers)?
I love our trail system and I support the continued city and community funding partnerships that have built and maintained our amazing network of trails that has garnered national recognition and enhanced the quality of life in our city. Our 130 miles of trails is a true success story and great return on our investment by using only 15 cents out every $10 of our transportation dollars where we spend $8 on roads and $1.85 on StarTran.
Winter weather has created an abundance of potholes. Do you think the city does enough to address the problem? Is there anything it should change?
The city has invested in additional equipment to repair potholes timely. We need to continue to enlist the help of the community in reporting potholes by phoning 402-441-7644, going online to the city's website, lincoln.ne.gov, or using the city's app, UPLNK, to get the repairs done quickly and safely.