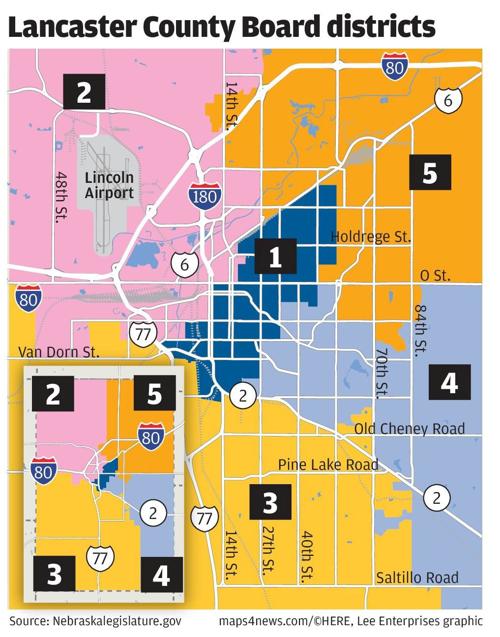 As he's campaigned for a seat on the Lancaster County Board, Eric Underwood has also worked to keep the Haymarket restaurant he co-owns open amid the pandemic-induced economic downturn. 
His masked-up, door-knocking, voter-engagement efforts have coincided with the daily challenge of drawing customers to Rodizio Grill.
The Republican from Malcolm hopes to sell voters on his ability to wield the skills he sharpened during his career as a restaurateur in Lincoln in addressing Lancaster County's budgetary challenges. 
"I'm here, and I'm passionate about what a business mindset can do," said Underwood, who's running for political office for the first time.
Underwood, 41, wants to represent District 2 and is facing Christa Yoakum, a Democrat appointed to fill the seat in 2019. 
Since he graduated from the University of Nebraska-Lincoln in 2003, Underwood has worked in the restaurant industry and developed his analytical, budgeting and management abilities while connecting with customers and co-workers alike, he said. 
He managed Skeeter Barnes and then went on his own to open Aces Haus of Cuisine near 70th and O streets in 2013. 
But that venture closed after less than a year. Underwood attributed the restaurant's struggles to its opening as the Railyard entertainment district and Pinnacle Bank Arena opened and stepped up competition for Lincolnites' disposable income. 
Following that venture, he was hired as general manager at Rodizio Grill in 2014 and eventually became co-owner of the franchise, he said. 
Underwood and his wife, Keri, have five children, ages 3 to 13. 
He had thought about eventually running for local office, but earlier this year he was encouraged by Lincoln Independent Business Association officials to consider a run for the Lancaster County Board seat. 
With the blessing of his wife and his partners at Rodizio, Underwood launched a campaign with an emphasis on providing property tax relief for county residents and improved county infrastructure and assuring public safety and law enforcement support.
Though the district most recently elected Democrat Jennifer Brinkman as its commissioner, Underwood said the previous 30-year tenure of Republican Larry Hudkins gives his candidacy a shot.
Budgets have grown but not necessarily prioritized the county's needs, he said, and the county has not adequately adjusted its budgets to fund necessary improvements that would reopen county roads and bridges fallen into disrepair.
Property taxes are also a key issue for him, he said.
If elected, he would closely scrutinize county spending to ensure budgets reflect the county's income and service needs and not how much the commissioners want to spend, he said. 
He would draw on the lessons he's learned in staffing restaurants, ordering inventory and raising and lowering prices to guide county decisions, he said. 
For example, he said he helped Rodizio weather this year's turbulence, in part because he forecast some level of economic downturn in the prior year and sold off some of the restaurant's higher-end alcohol inventory. 
And he touted his decision to lower prices when the restaurant reopened to dine-in customers this spring as a prudent move to draw customers back in with recognition for the collective financial struggles borne of the pandemic.
He believes county commissioners should treat the taxpayer's money like they treat their own family's money, relative to the economic influences.
"Sometimes you get to go camping that year, and sometimes you don't," Underwood said. 
Candidate Underwood answers issue questions:
The 2020 Journal Star Voter's Guide
The 2020 Journal Star general election Voter's Guide
Your guide to Lincoln-area and statewide races and ballot questions that will appear on the Nov. 3 general election ballot. Click on a race name to see the candidates and learn about their views on the issues.